Supreme Suddenly Sold Its Brooklyn Box Logo Online, All Proceeds Go to Puerto Rico
Something unexpected and for a great cause.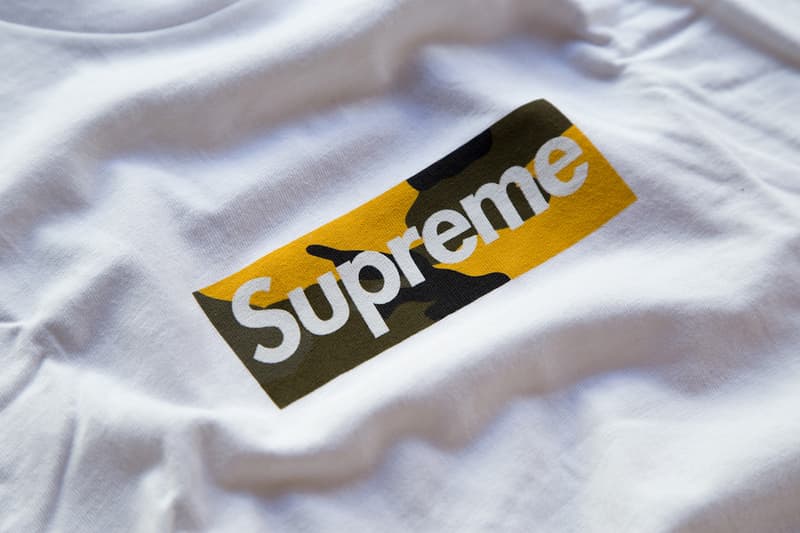 Supreme's highly hyped over Brooklyn box logo T-shirt was the talk of the town when it dropped during the label's Williamsburg location opening last week. For the release, fans lined up hoping to cop — some were lucky and some just plain missed out. Like other city-specific opening shirt drops, many knew right away that the coveted tees would be sold in-store only. However, Supreme flipped the script on its customers.
Out of nowhere today, 'Preme released the Brooklyn box logo T-shirt online for the retail price of $54 USD. They're unfortunately sold out now but the fortunate part is that all those who were able to buy did so for a good cause. As stated by Supreme on the T-shirt's product landing page: "100% of the proceeds will be donated to United for Puerto Rico. For more information please visit: http://unidosporpuertorico.com/en/."
Puerto Rico has been devastated by the recent destruction Hurricane Maria has caused. Many citizens are still without power and are struggling to get much-needed supplies. Supreme has found a way to do some good out of its highly sought-after product and it's a commendable gesture especially for the people of Puerto Rico who are currently in badly need of any form of aid.
There's no word of a restock but the product page can be found on Supreme's official site.