Burger King Introduces a Cinnamon Toast Crunch Milkshake
Better than your normal breakfast cereal.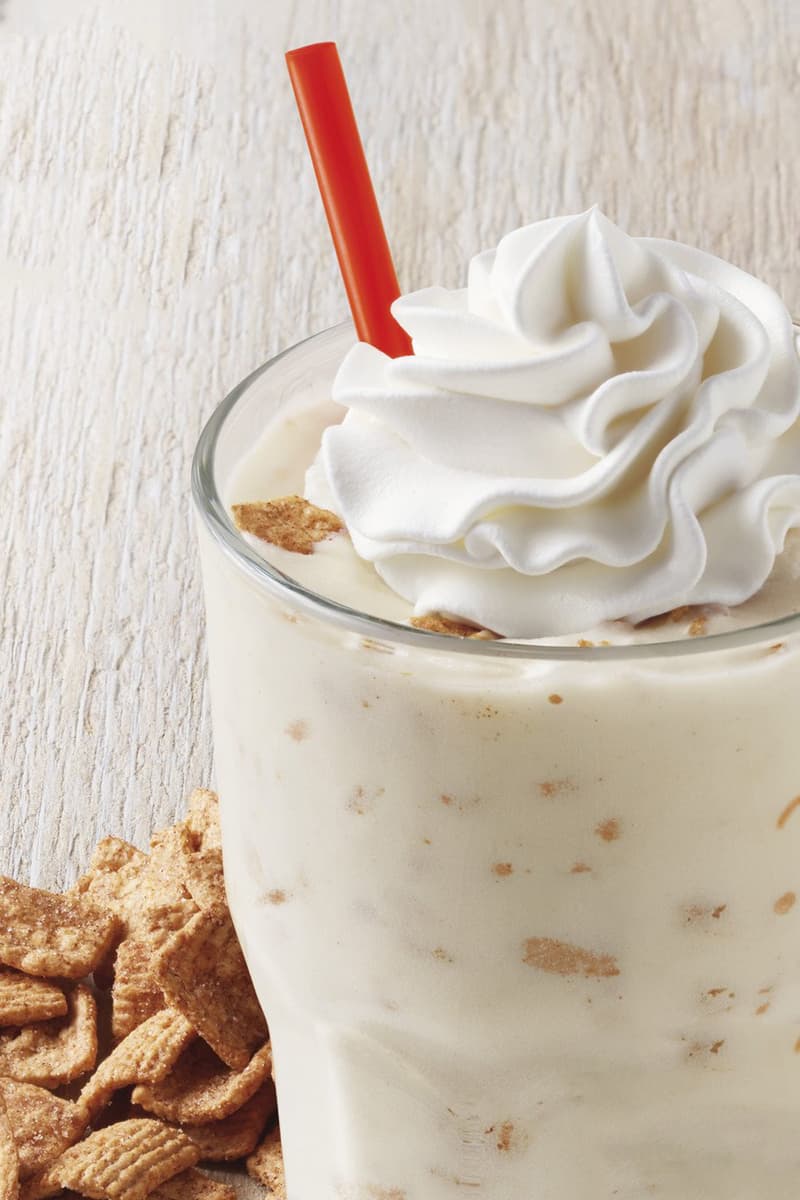 Burger King continues to experiment with its shake selections; after launching Lucky Charms and other unique dessert items in recent years, the fast food giant returns with its latest ice cream concoction. Once again, BK gets creative with popular — and intensely sugary — breakfast cereals for its new milkshake recipe. For the third cereal-related shake offering, consumers are being treated to a Cinnamon Toast Crunch Milkshake.
Loaded with real pieces of Cinnamon Toast Crunch cereal, the Cinnamon Toast Crunch Milkshake is comprised of a mix of cinnamon cereal-flavored syrup and vanilla-flavored soft serve. At 780 calories, 137 grams of carbs, 19 grams of fat, 11 grams of saturated fat and an astounding 113 grams of sugar, visitors will be downing more than their fair share of the cereal box with this one.
"Our cereal shake mashups have been a big hit with our guests, and we want to continue providing tasty, exciting shake options for them," reads a statement from Alex Macedo, President of Burger King North America. "Handspun shakes are an iconic part of the Burger King brand history, and we know our guests will love this sweet menu addition."
You can take a look at the new Burger King Cinnamon Toast Crunch Milkshake above. Head on over to your nearest Burger King to try it yourself.
For those in search of a more savory, salty option, there's always the "Triple Threat" Mac n' Cheetos.