Burger King Taps Lucky Charms for Its Latest Milkshake
Vanilla-flavored soft serve chock full of marshmallows.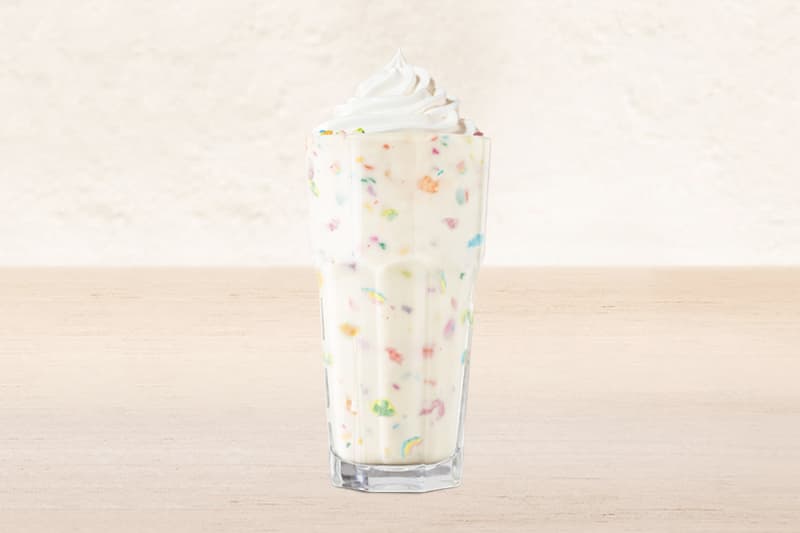 Burger King already offers Oreo and Fruit Loops milkshake flavors and now you can add one more to the fray: Lucky Charms. An even more sugary take on the beloved breakfast cereal, the frozen treat takes vanilla-flavored soft-serve and packs it full of the cereal and marshmallows, swirling the combo with sweet syrup. The result is a hand-spun nod to nostalgia — one that tops out at 107 grams of sugar, no less.
Lucky Charms fans can try it out for themselves now at BK for $2.99 USD before hitting up their local grocery store on the hunt for one of General Mills' 10,000 "Marshmallow-Only" boxes.