General Mills Is Giving Away 10,000 Boxes of Marshmallow-Only Lucky Charms
Nearly impossible to find, Lucky Charms' marshmallow-only boxes are making a comeback.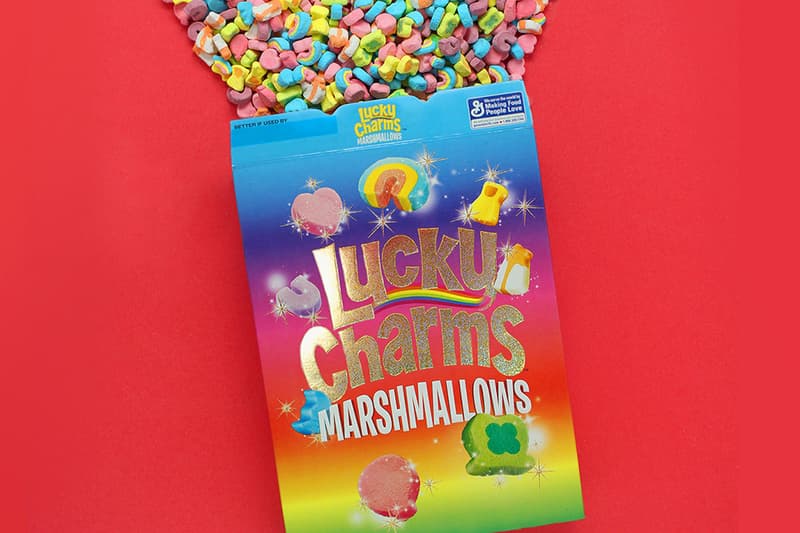 In 2015, General Mills gave away boxes of "Marshmallow-Only" Lucky Charms via a social media sweepstakes. Sadly, however, the coveted boxes were nearly impossible to come by: General Mills only gave away 10 boxes in all.
This year, however, the boxes are making a welcome return as the American branded consumer foods imprint has announced yet another "Marshmallow-Only" promotion — and this time it's been expanded to feature 10,000 boxes. Beginning this month, specially-marked boxes of Lucky Charms will be hitting shelves, each of which will feature a special 14-digit code on the inside of the back panel. Customers can simply go to marshmallowonly.com to enter their code and see if they're one of the lucky winners.
"Fans of Lucky Charms are obsessed with our marshmallows," explained senior marketing manager Priscilla Zee. "We were overwhelmed with calls, e-mails, and tweets last year, asking for a box of our Lucky Charms marshmallows. So this year we wanted to give them even more opportunities to win… Our marshmallows are one of kind. Fans know each shape by name and many have a favorite charm."
The sweepstakes is set to run through December.