Big K.R.I.T. Just Got an Incredible Pair of Custom Nikes
"#4EvaIsAMightyLongTimeEditions."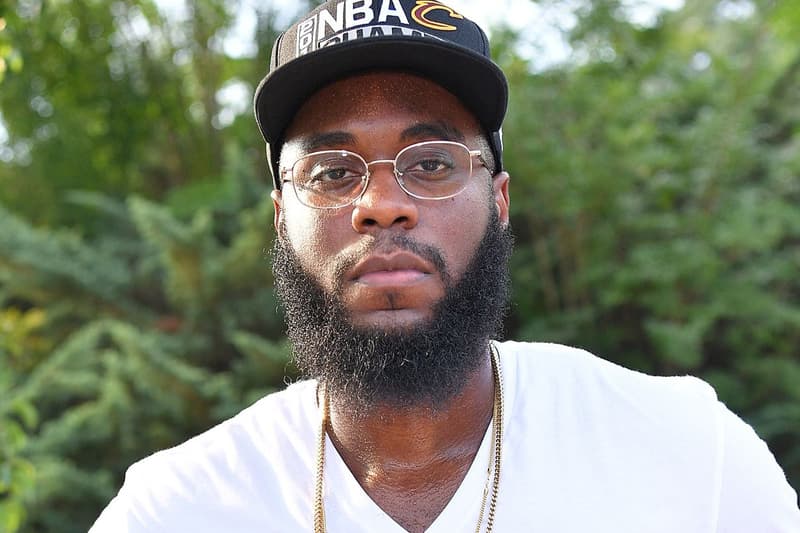 With just a few days to go until the arrival of Big K.R.I.T.'s first post-major studio album — and double LP — 4eva Is A Mighty Long Time, the talented southern emcee is receiving some special, one-of-a-kind support from Nike. For some gift-giving that even caught K.R.I.T. off-guard, Nike awarded the "Confetti" rapper with his very own pair of custom sneakers.
"Definitely didn't expect this one," read a caption on Big K.R.I.T.'s Instagram, where the news first emerged. "Big K.R.I.T. Edition / Air More Money / Nike Sportswear #4EvaIsAMightyLongTimeEditions #AlbumDropsOct27thEditions." Judging by his reactions in the clip he posted to his social media account, K.R.I.T. is feeling pretty satisfied with Nike's customized choices. You can watch a video of Big K.R.I.T receiving his own pair of custom Nikes below, courtesy of the rapper's official Instagram.
Last week, Big K.R.I.T. dropped off the latest single in support of 4eva Is A Mighty Long Time, the influence-heavy, soulful "Aux Cord." Earlier this week, Nike also unveiled another special Air More Money — this one produced for breast cancer awareness.