Here's a Roundup of Features and a Confirmed Release Date for the Nintendo Switch
Everything you need to know.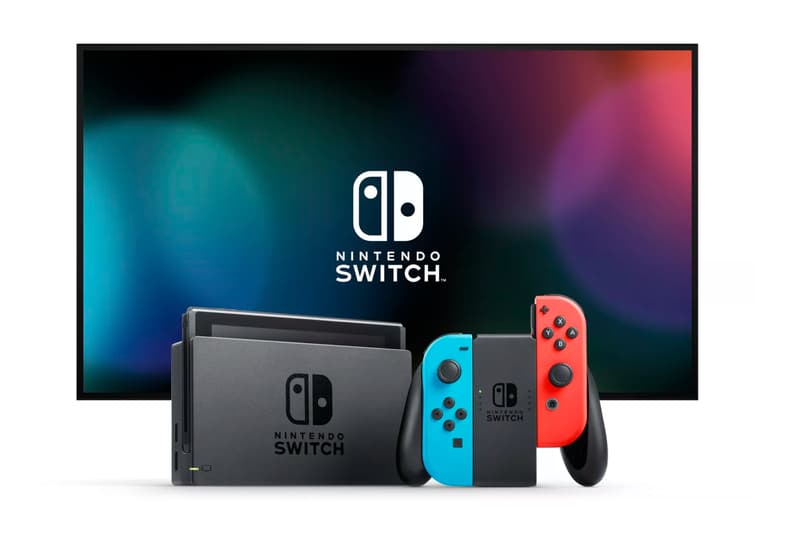 The Nintendo Switch was officially unveiled back in October with a teaser video, showcasing an edgy, millennial-angled home/mobile hybrid. With its recent live debut, information about the new platform's price and launch window have finally been released. Here's everything you need to know about the upcoming Nintendo Switch:
Release Date and Pricing
The Nintendo Switch will be available on March 3 worldwide for $299.99 USD.

Battery Life
According to Nintendo, the tablet has has a battery life ranging from 2.5 to 6 hours depending on the game.

What's in the Box
The $299.99 USD includes the Nintendo Switch console, the Nintendo Switch Dock, Joy-Con controllers — both left and right — the Joy-Con Grip, an AC adaptor, HDMI cable and Joy-Con straps.

Accessories
Nintendo also revealed a handful of prices for some of its official Switch accessories, including:

Nintendo Switch Pro Controller — $70 USD
Joy-Con Controller Sets — $80 USD
Individual L/R Joy-Con Controllers — $50 USD
Joy-Con Charging Grip — $30 USD
Nintendo Switch Dock Set (which includes an AC adaptor and HDMI cable) — $90 USD
Joy-Con Wheel (Set of 2) — $20 USD

Region Locking Is Gone
Nintendo, long known for its pursuit of compartmentalizing global "regions," is making the Nintendo Switch region-free. That means players will be able to buy a game in Europe then play it on a Switch purchased in the U.S.

Technical Specifications
The Switch screen is a 6.2-inches, multitouch capacitive and runs at a resolution of up to 1280-by-720 pixels. It has 32 GB of internal storage, Wi-Fi, a USB Type-C connector, and supports up to eight Nintendo Switch players.

Third-Party Games Are Coming to the Platform
Nintendo showed off third party games including:

Minecraft
Dragon Ball Z
I Am Setsuna
Sonic
Skyrim
Just Dance
FIFA
Street Fighter
NBA 2k18
Lego City Undercover
Farming Simulator
Skylanders Imaginators
Project Octopath Traveler
Rayman Legends

Online Play Won't Be Free
The Switch's online service will be available for free after launch. But in a new move for Nintendo, it will become a paid service in the third quarter of 2017. The service will allow users to play online matches as well as find and add friends. The price has not yet been revealed.