Jerry Lorenzo Talks Fear of God's Foundation, Iverson Inspiration and Its Future Alongside Exclusive SSENSE Capsule Collection
"Fear of God isn't a clothing line, it's a conviction."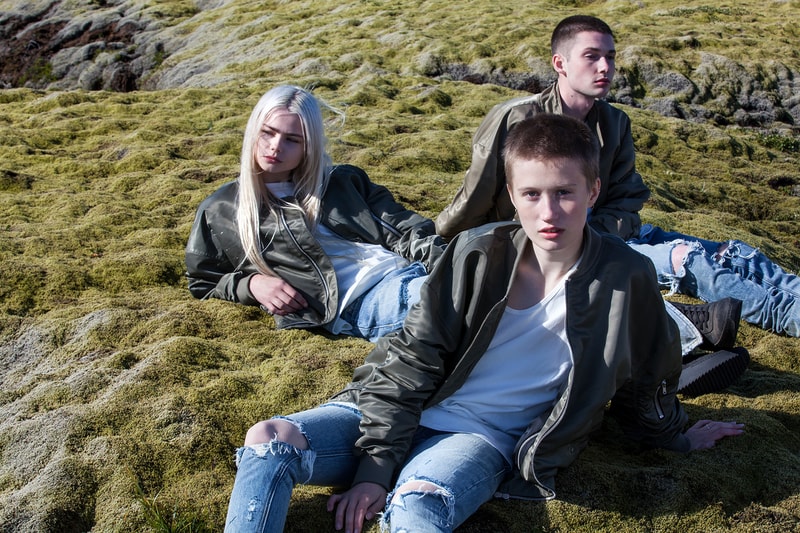 1 of 11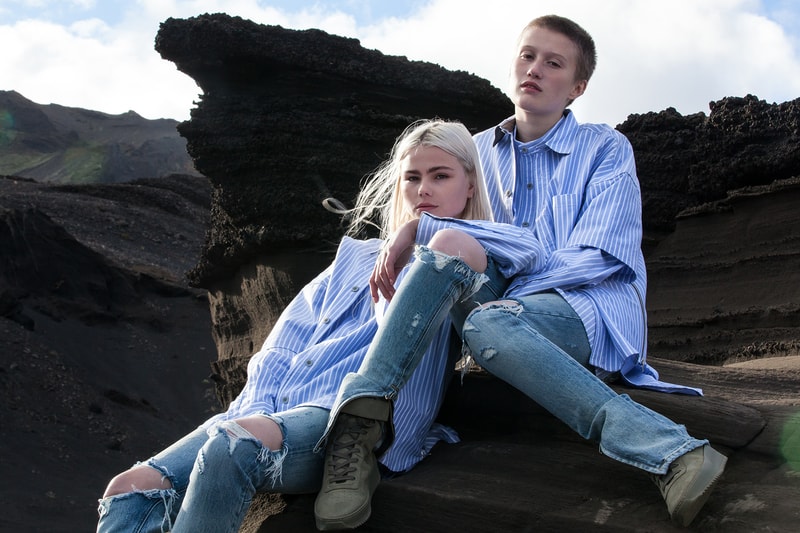 2 of 11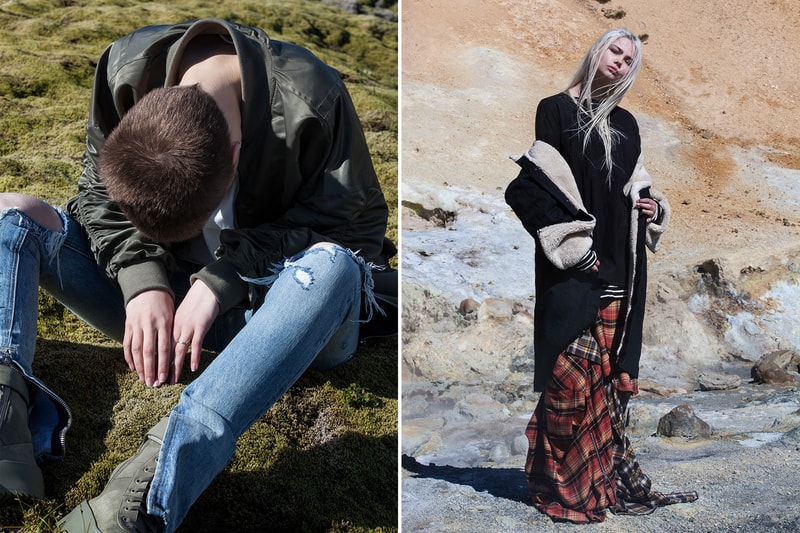 3 of 11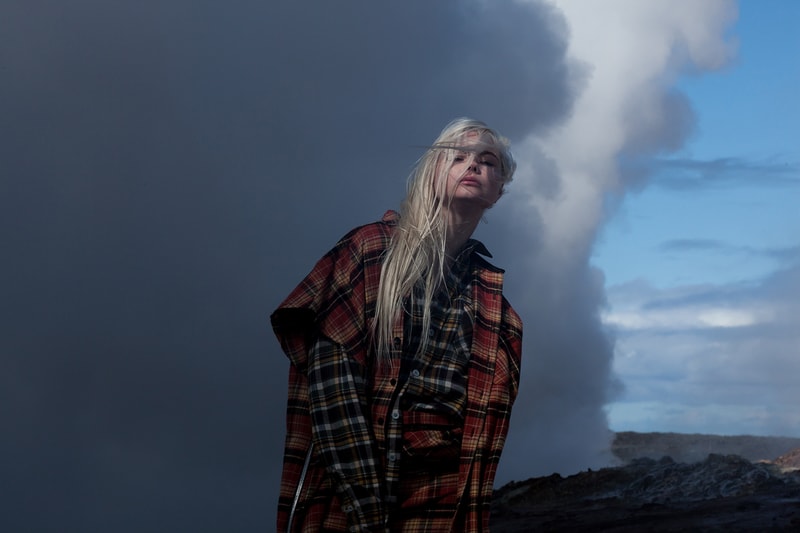 4 of 11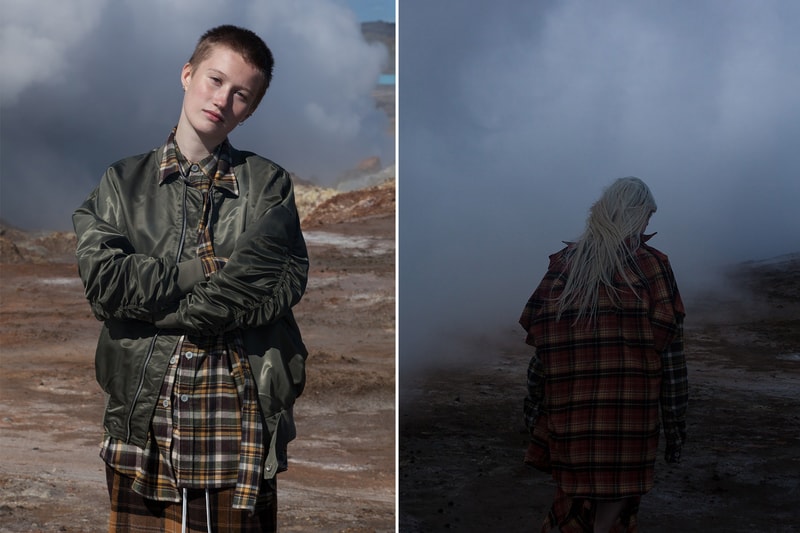 5 of 11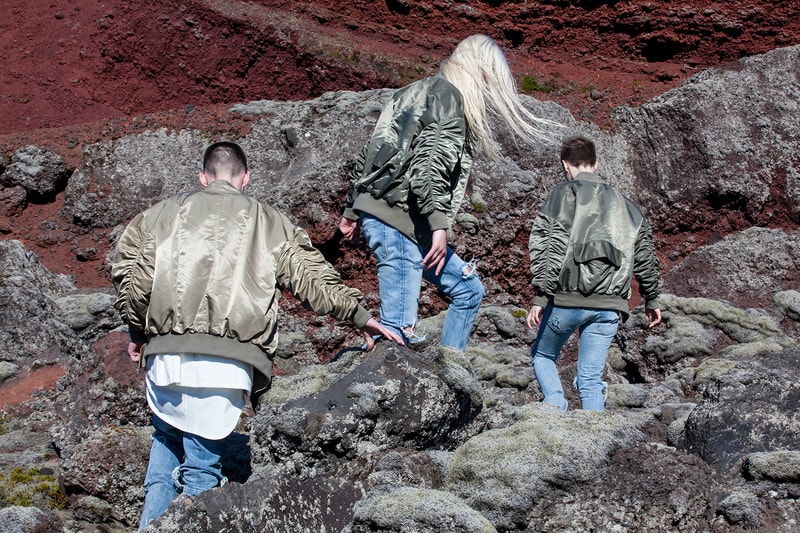 6 of 11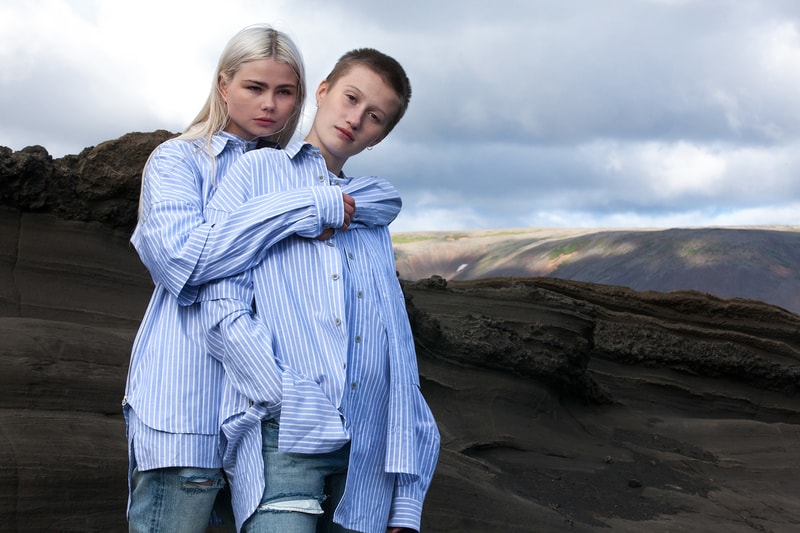 7 of 11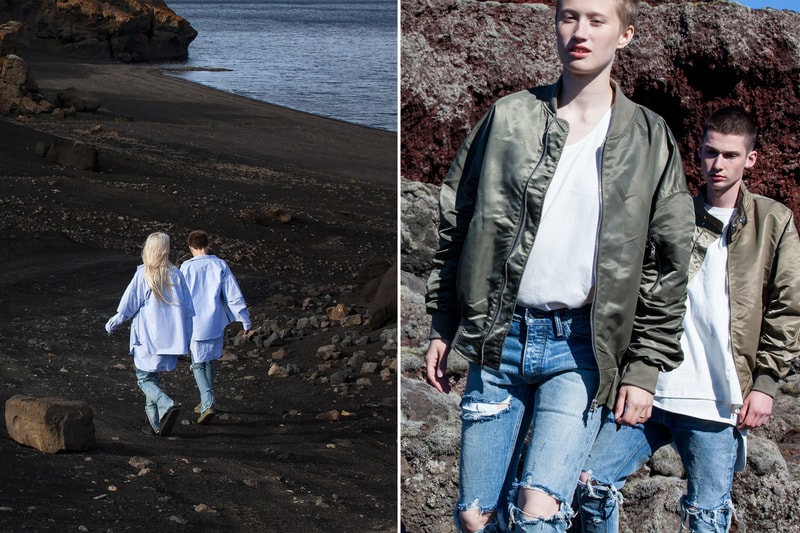 8 of 11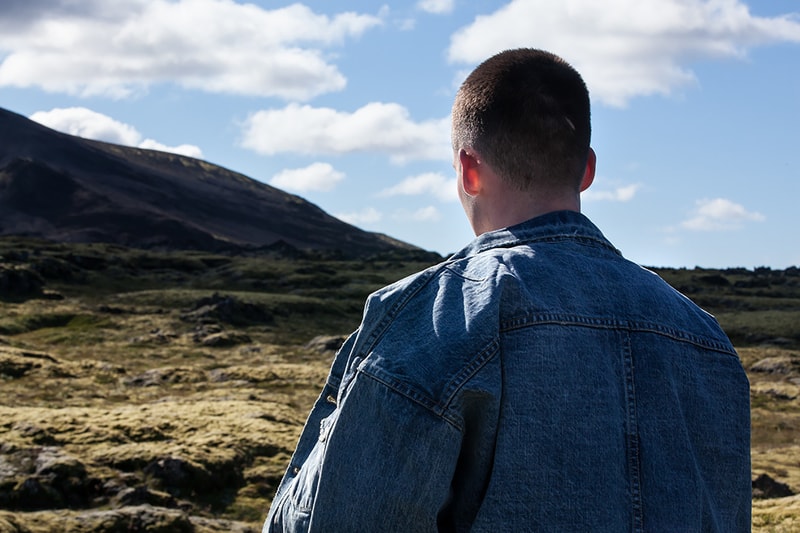 9 of 11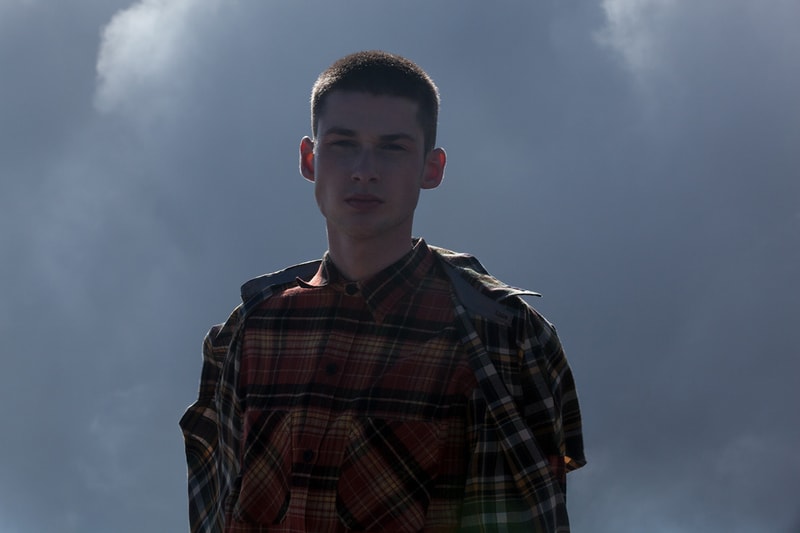 10 of 11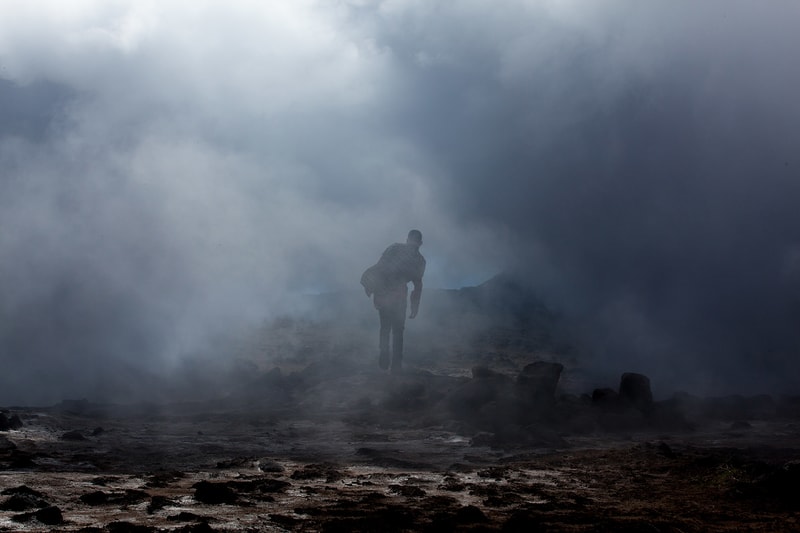 11 of 11
Jerry Lorenzo's Fear of God line is more than meets the eye. It reflects a message, his beliefs and how he plans to leave his mark on the fashion industry in his own manner. In a recent talk with SSENSE's Joerg Koch, Lorenzo discusses Fear of God's relation to his religious upbringing in addition to his staff, self-taught designers and his attraction to the fashion world. 
Along with the sit down, SSENSE has also launched an exclusive Fear of God capsule collection which consists of a selection of flannels, 4th Collection Bomber Jacket, Mandarin Oxford Shirt, Indigo Selvedge Vintage Jeans, Inside-Out T-Shirt, White Scoopneck Top, Black & Cream Striped T-Shirt and Black Long Sleeve T-Shirt.
Check out some of the talk below and read the interview in full here.
JK: I come from Germany, which is very much a post-religious country. People don't really believe in this classic way. It's fascinating to see a return to religion—whether it's in Islam, or American Christianity. It's also fascinating to see you use subcultural elements like bomber jackets, that you would never associate with any religious message. Is that because it's more interesting to you to twist it around, or is it more just an embodiment of your personal style?

JL: I think a bomber jacket is dope. Skinheads were one of the best-dressed subcultures of the world. As I dug deeper I found out that the original skinheads were black kids and white kids, and it wasn't about race. As the subculture made it over to the States, you would see them and you think: "racist." Learning where their style came from was the fascination. My collections are just based on how I dress. The layers of what I have on now tell you, "Oh, he must care a little bit." But at the same time, this is L.A., and you got to be ready for where the day may take you. There's this thing in L.A. fashion where we pretend like we don't care. So how do you look like you don't care? What's the perfect version of that? To me, it's taking these American classics, adding zippers on a flannel, making it hip-hop, and giving it a little Iverson. So much of what Fear of God is, is just taking from all these things and trying to find my personal style. So why can't I just be a modern day monk? Why can't I just be a modern disciple?

JK: The Fear of God monastery is based in Los Angeles. How does the city affect your practice?

JL: All the things that have influenced me up till now—Kurt Cobain, Iverson, my faith—practicality is also one of them. I've got to get up and go to the gym this morning. Then I have a lunch meeting and some other things to do. So how is my wardrobe conducive to what lies ahead in the day? Through layering, you can look cool and be presentable for lunch meetings. But if you want to go to the gym and throw up some weights, you can still do that in thermals and shorts. It's functional. In L.A., no one really has a real job. And no one wants to look like they have one.

JK: There is an exciting wave of new American fashion design. And it seems to be that there is a common thread to other labels like YEEZY, Off-White, or Alyx. All of you are self-taught amateurs.

JL: I feel like the purest form of creativity comes from not having. Whether that's not having the resources to make what you want to make, not having the money to buy the clothes you want to buy so you're cutting your sleeves off to create your own swag, or not having the training. I can't even name two fashion schools. I don't even know what CFDA stands for. Kanye, for example, doesn't have the resources of training. You can give him all the money you want, but if you give it to someone who wants to put out a specific idea and doesn't have the framework of training to put it through, you're going to get a mess or some magic. For me, my ideas come from not having training, not really having a lot of money out of my personal pocket to communicate my personal style, and being forced to figure some things out. That can only be honest, because it's you and your perspective on the line.

JK: What ultimately attracts you to fashion?

JL: I think everybody is attracted to fashion. We all get up in the morning and make a decision about what to put on. It's the solution for what you want to say. That's why I don't call myself a designer. I went to Raf's show in Italy, like, I'm not that. I'm not that. I'm not conceptual and art-driven. I'm solution-oriented. I know this kid wants a flannel, so how am I going to make the best version of it? How do I make the best version of an American wardrobe?
What to Read Next
The collaborative range is coming soon.
---
Tossed in its signature muted shades.
---
Adding to the long-anticipated collaboration's list of footwear styles.
---
As the wait for the launch of Fear of God Athletics continues.
---
"We're really running our own race."
---
A closer look at the Snarkitect's first solo NYC show and his daring foray into color.
---
---
Presented by Eastpak
Top 5, Top 5, Top 5, Top 5. Here's our list of favorites.
---
Boys Noize with the premiere.
---
Yeezy just wants to bring joy to the world.
---
The all-black look is just a few short weeks away.
---
The kung fu classic meets "Bring Da Ruckus."
---
Spotlighting the disparities of incarceration by race.
---
adi and UA present "ICON."
---
More ▾
Jerry Lorenzo Talks Fear of God's Foundation, Iverson Inspiration and Its Future Alongside Exclusive SSENSE Capsule Collection