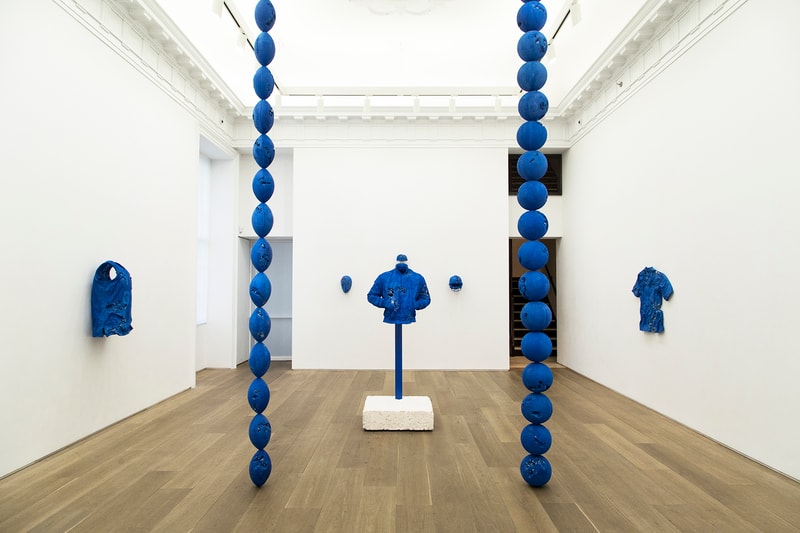 1 of 23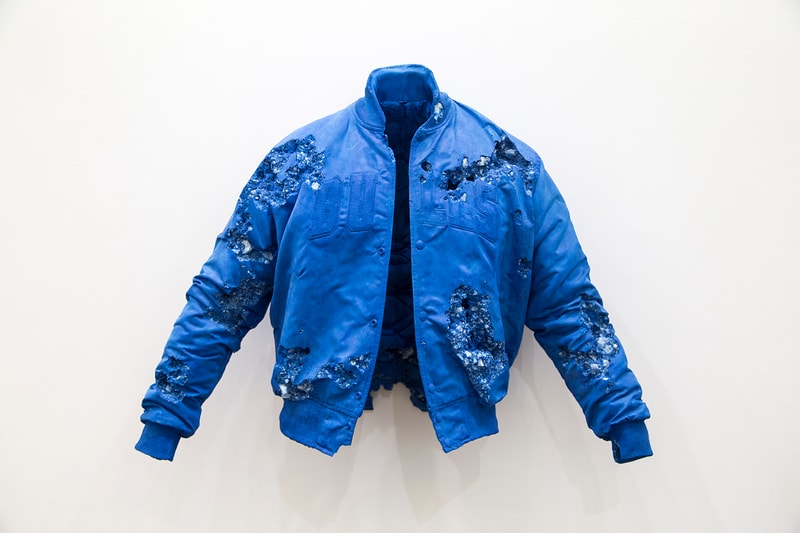 2 of 23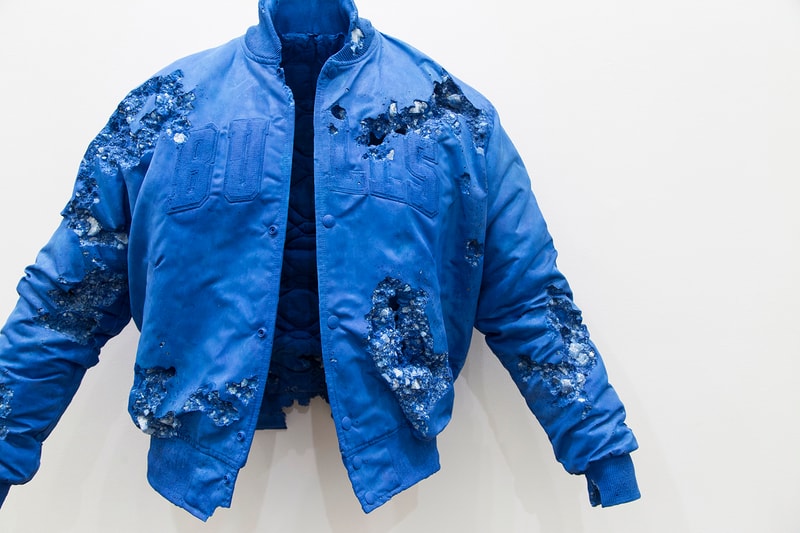 3 of 23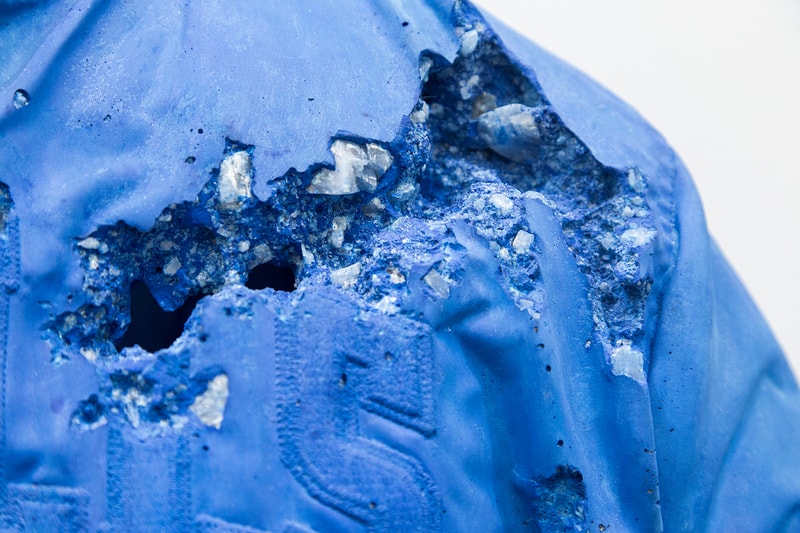 4 of 23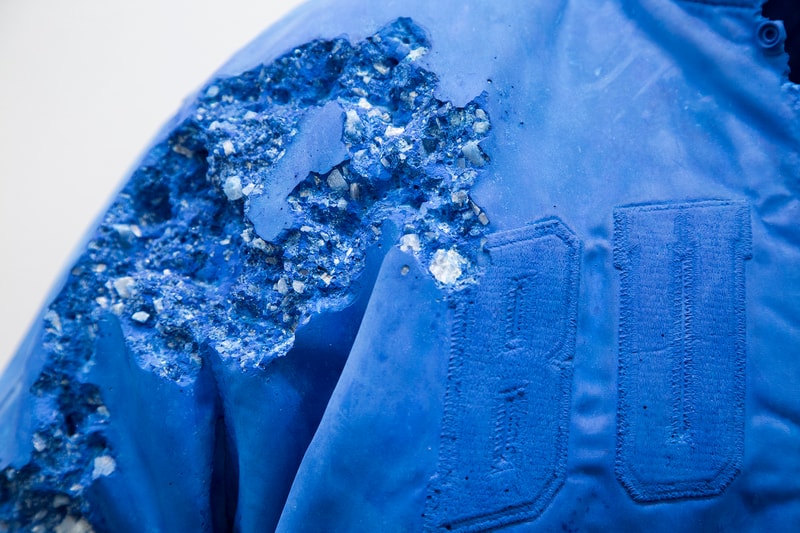 5 of 23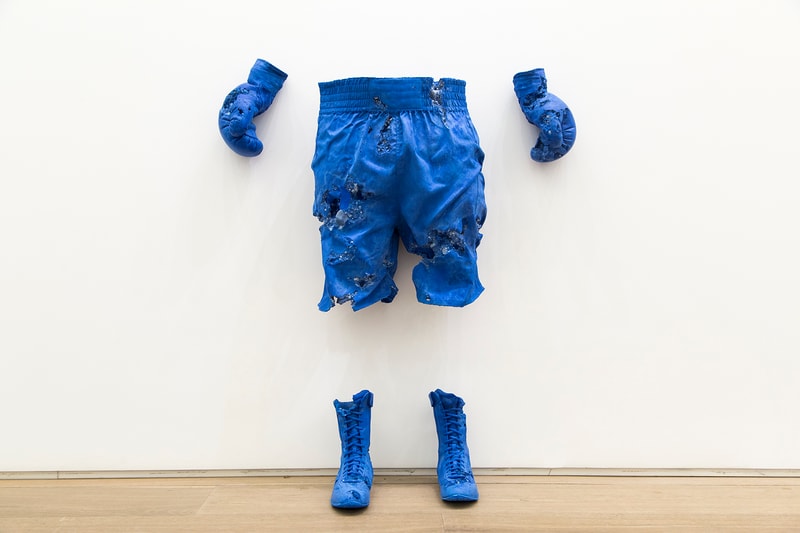 6 of 23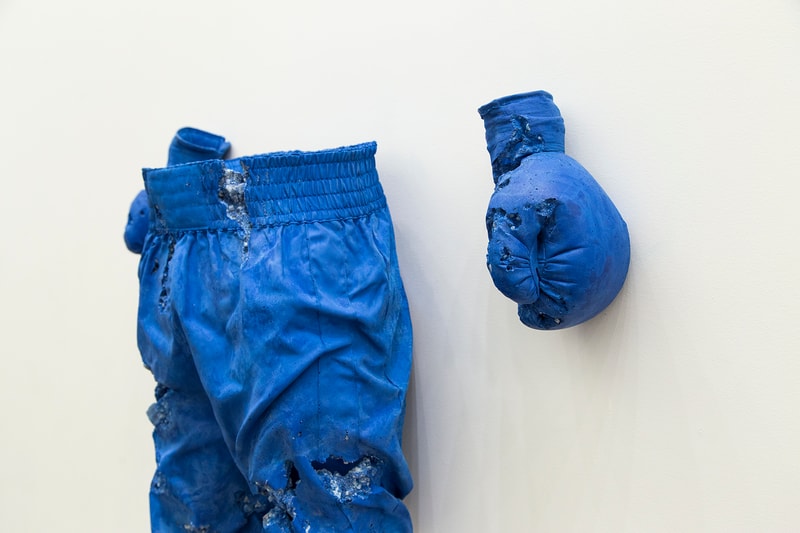 7 of 23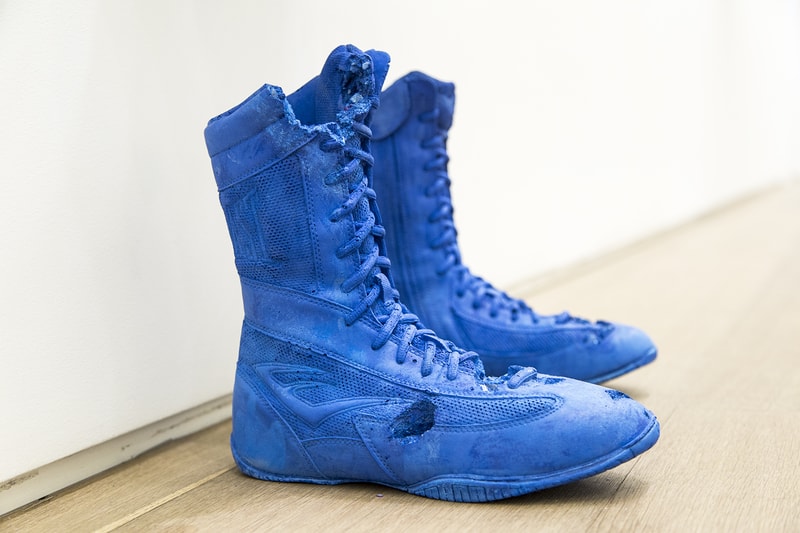 8 of 23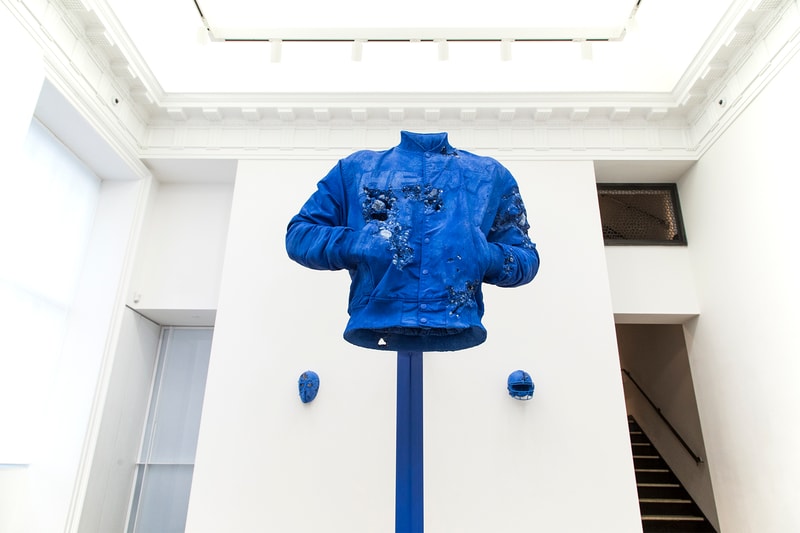 9 of 23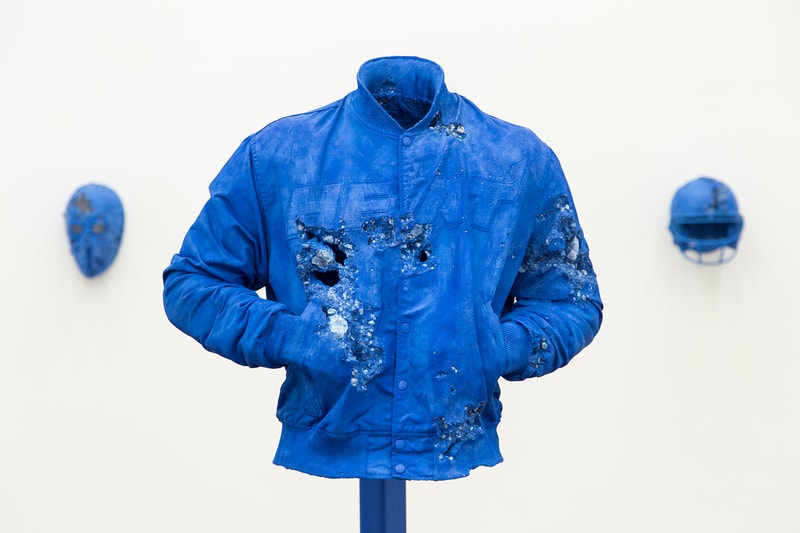 10 of 23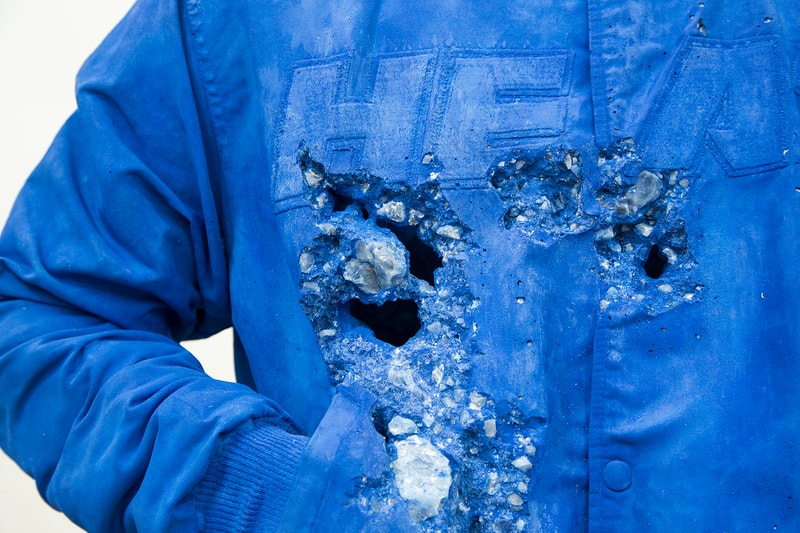 11 of 23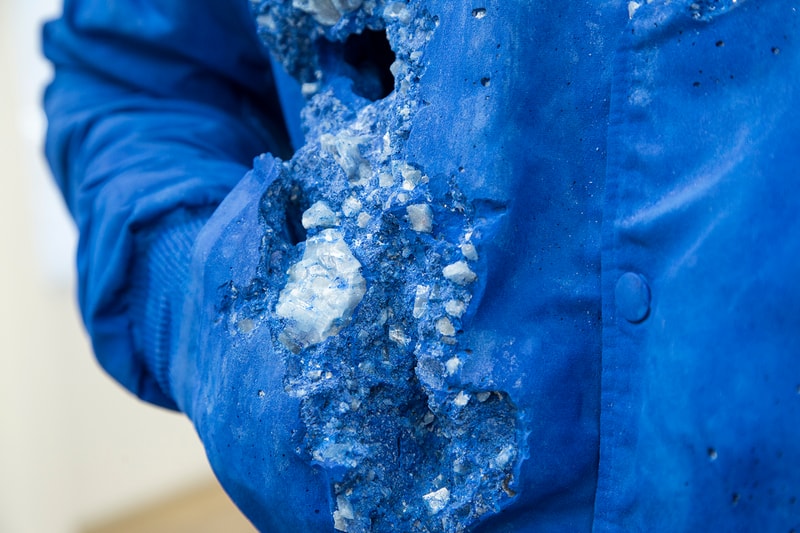 12 of 23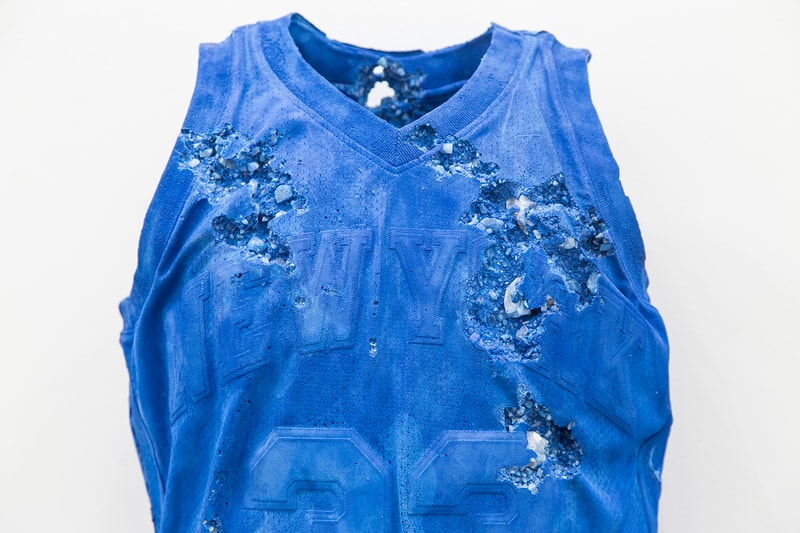 13 of 23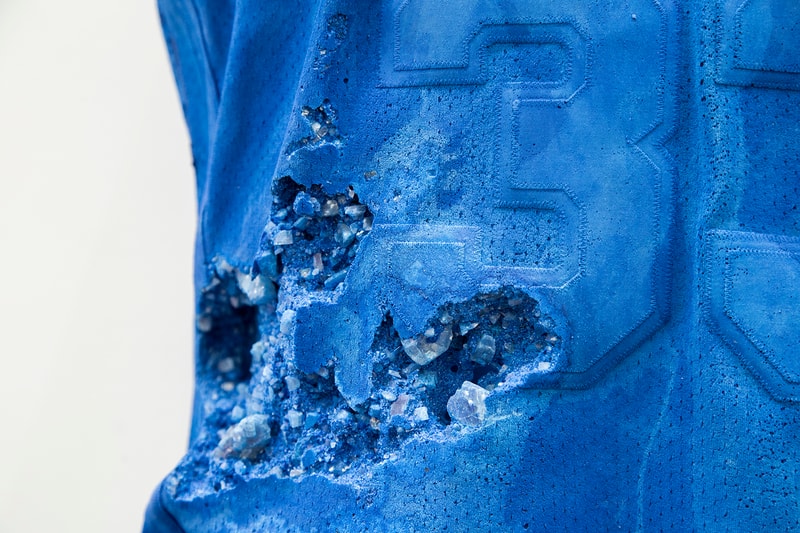 14 of 23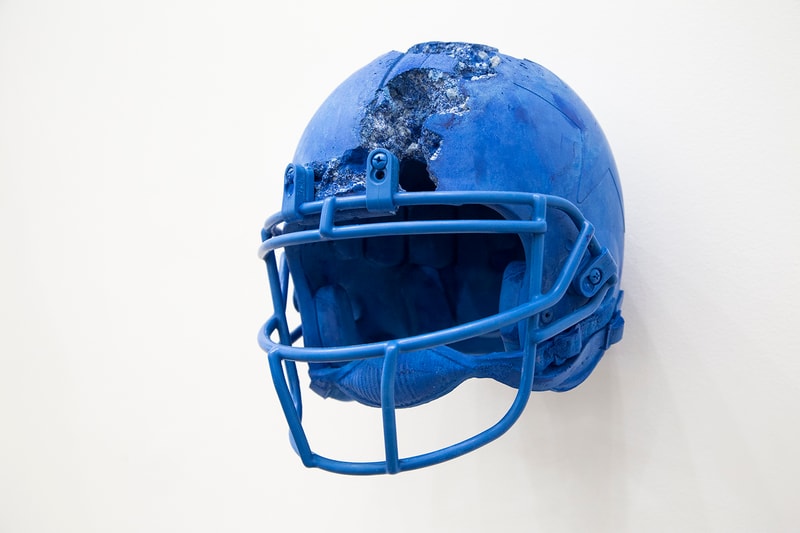 15 of 23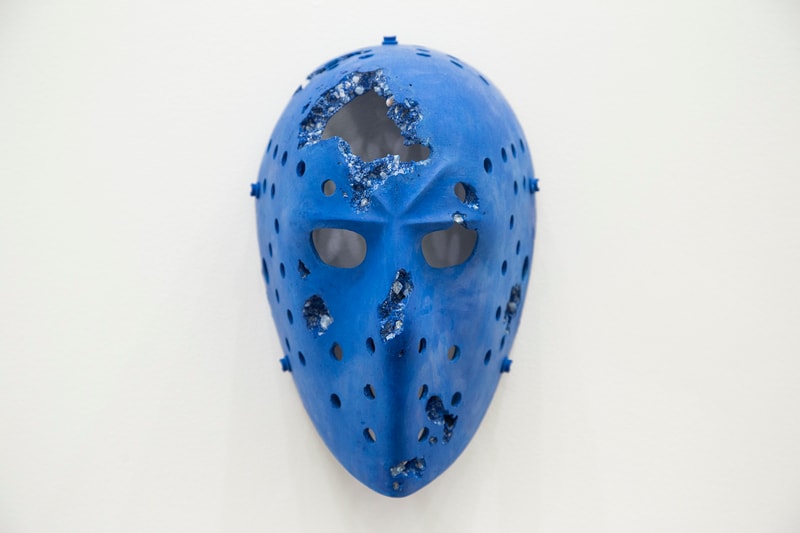 16 of 23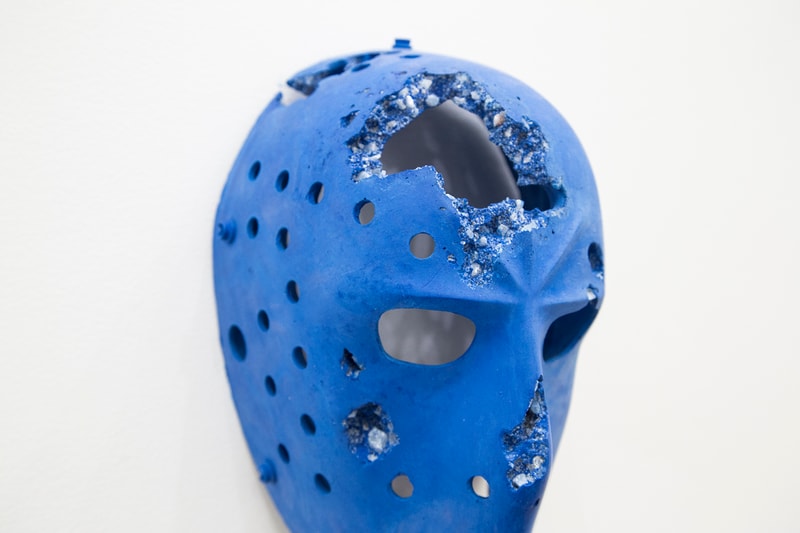 17 of 23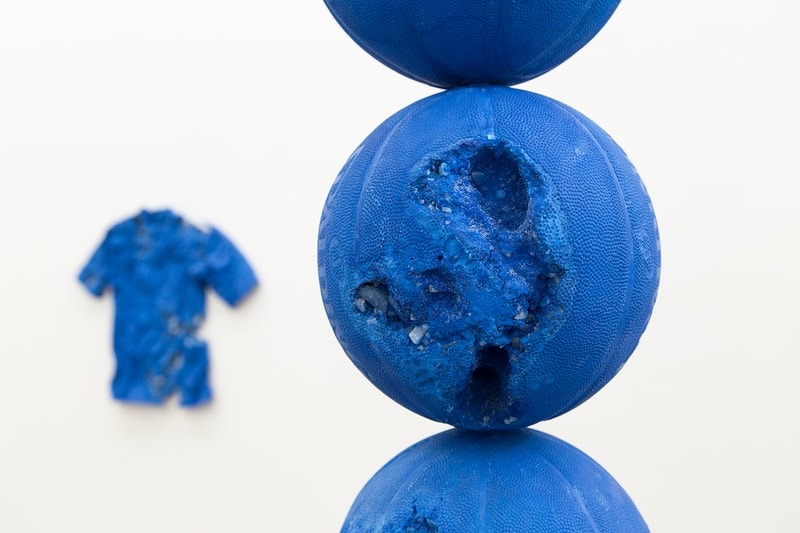 18 of 23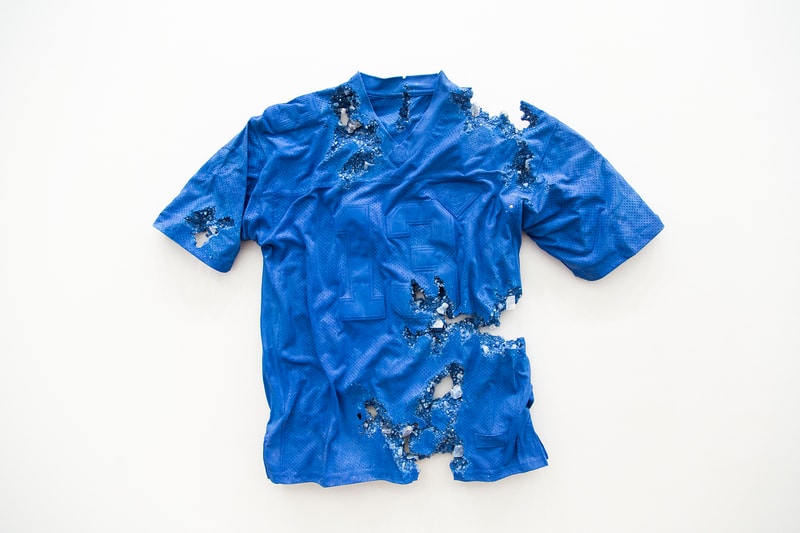 19 of 23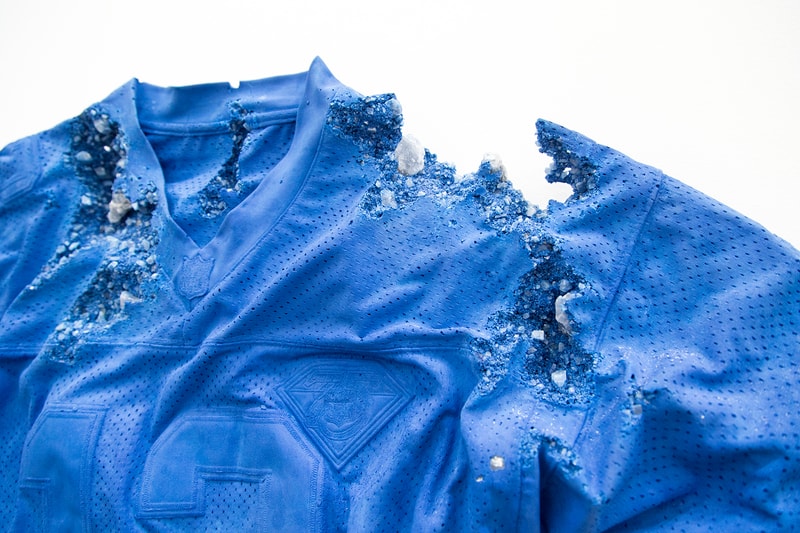 20 of 23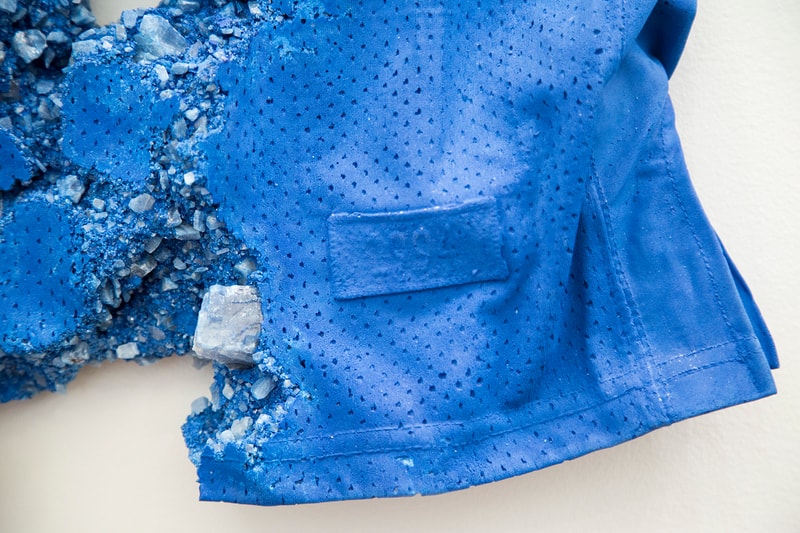 21 of 23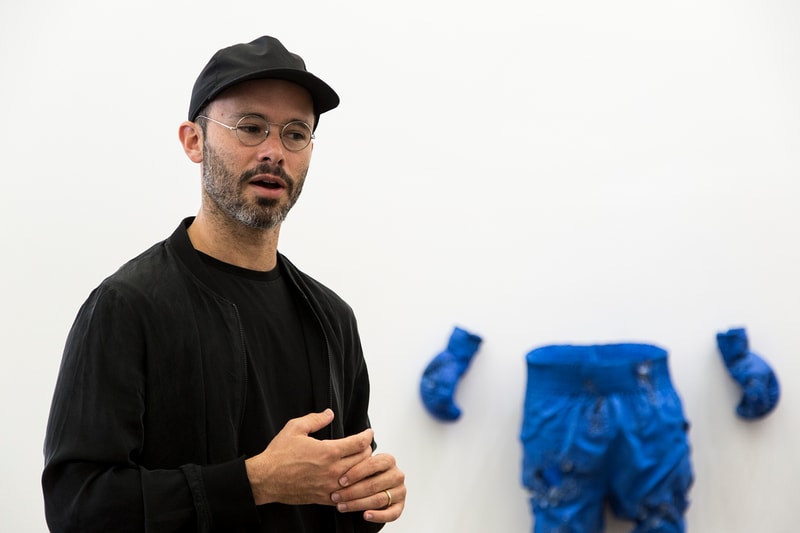 22 of 23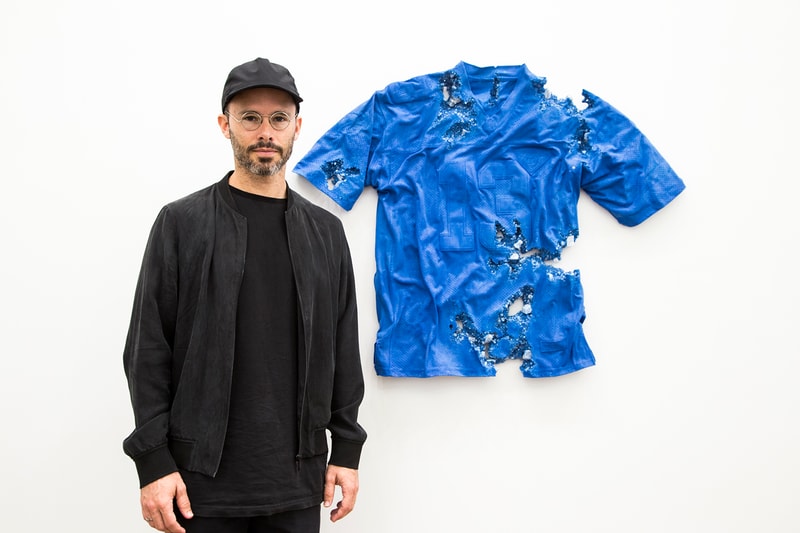 23 of 23
Daniel Arsham's "Circa 2345" Presents Sports Memorabilia as Calcified Ancient Artifacts
A closer look at the Snarkitect's first solo NYC show and his daring foray into color.
---
Daniel Arsham's latest exhibition, "Circa 2345," has arrived at the Galerie Perrotin. The show marks several notable firsts in the Snarkitect's career: it is his first solo exhibition in New York City, as well as his first foray into the realm of color. Born colorblind, Arsham's work primarily deals in a gradient that runs from black to white, but thanks to EnChroma's corrective glasses, the artist has finally delved into the spectrum, honing in on blue and purple in particular.
The gallery's upper level sees a range of sports memorabilia, including a 1993 Chicago Bulls jacket, Patrick Ewing's New York Knicks jersey and a Miami Heat warm-up jacket, arranged in a clean, museum-like arrangement. A Jason Voorhees-style goalie's mask, football helmet and a well-worn New York Yankees fitted cap are arranged on the wall, much like a museum would display the arcane death-masks of a long-lost civilization. Chips and chunks of these pieces are missing, revealing the real chunks of crystal underneath. Speaking to the gathered media, Arsham says that he sources these quintessential pieces from eBay. The sculptures are also notable for the "implied form of a human figure:" jackets have stacked sleeves, the brim of the hat bears signs of wear, but no wearer. The Bulls jacket marks the first time that an Arsham casting has a visible, quilted interior—a level of detail that challenged both the artist and the materials used. All of these sculptures are rendered in a rich and bright blue, made of a cocktail of calcite crystal and binding agent.
1 of 5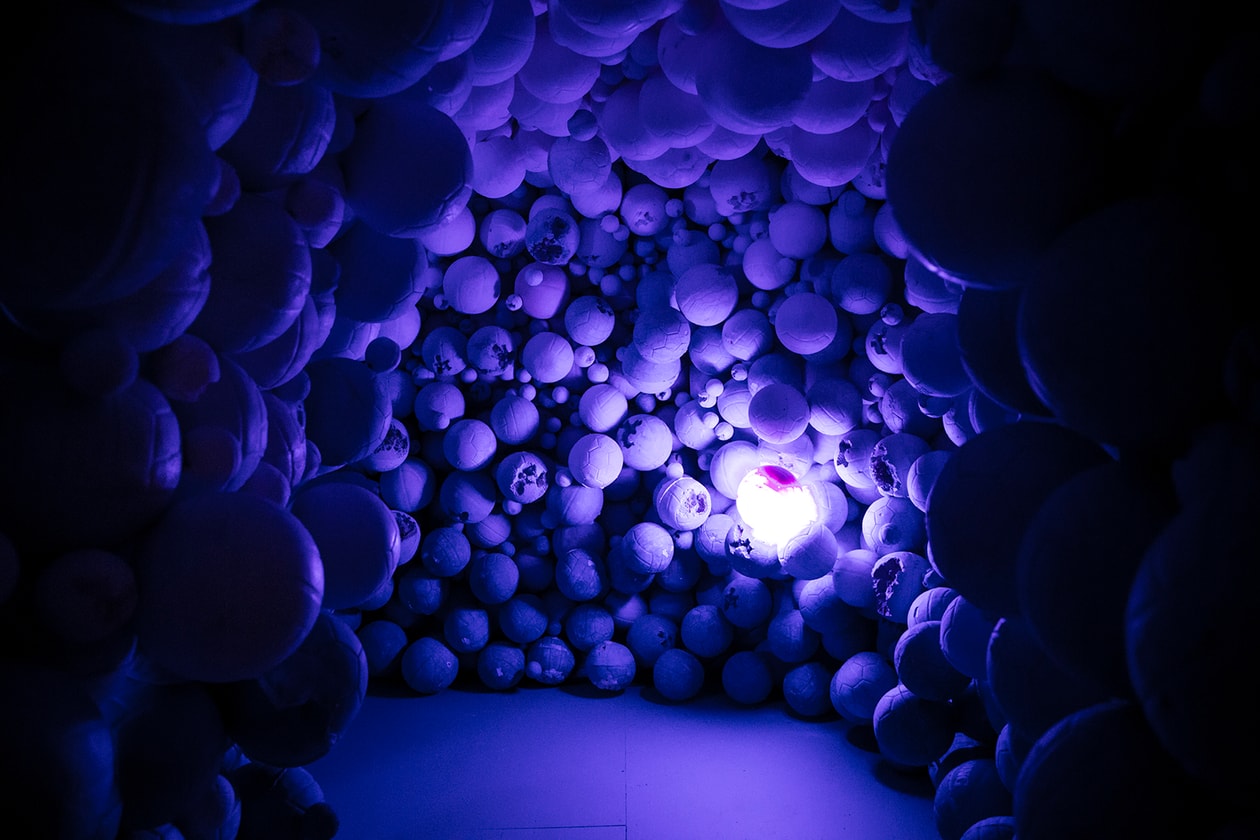 2 of 5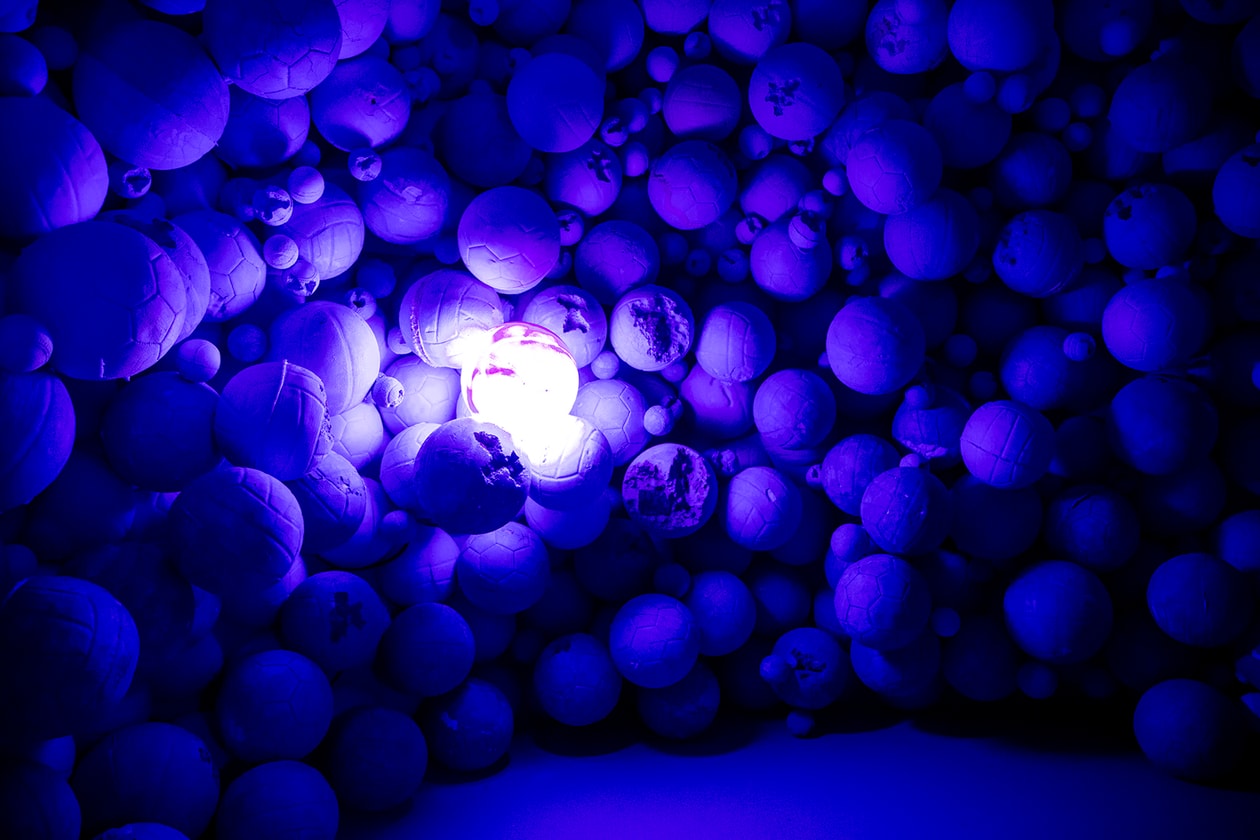 3 of 5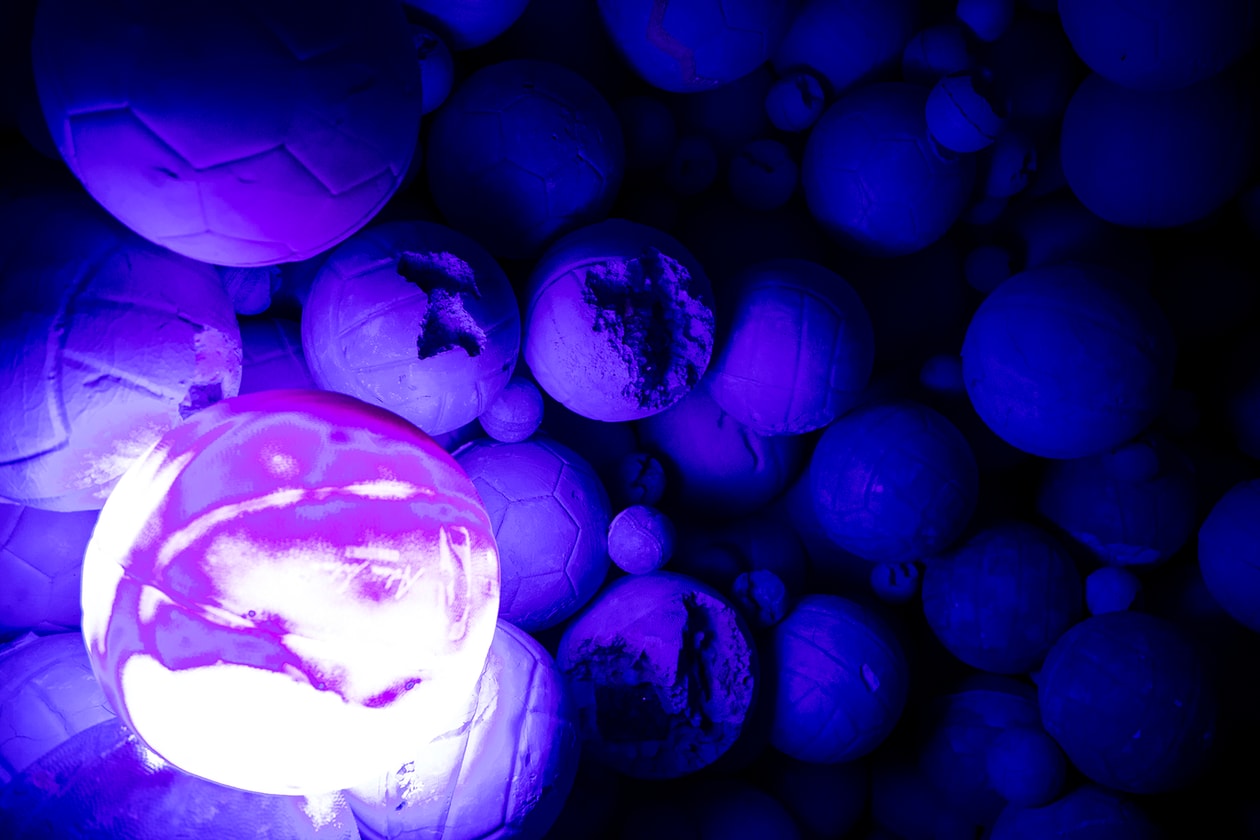 4 of 5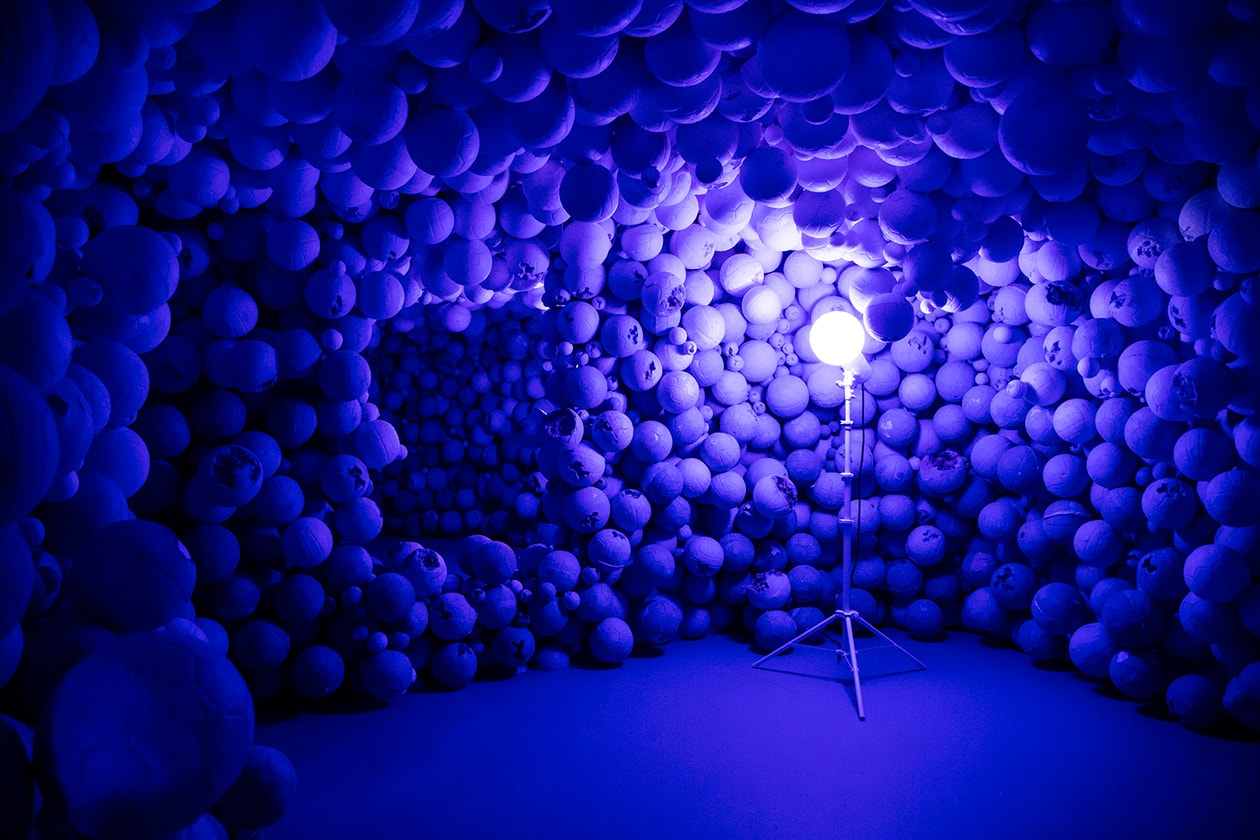 5 of 5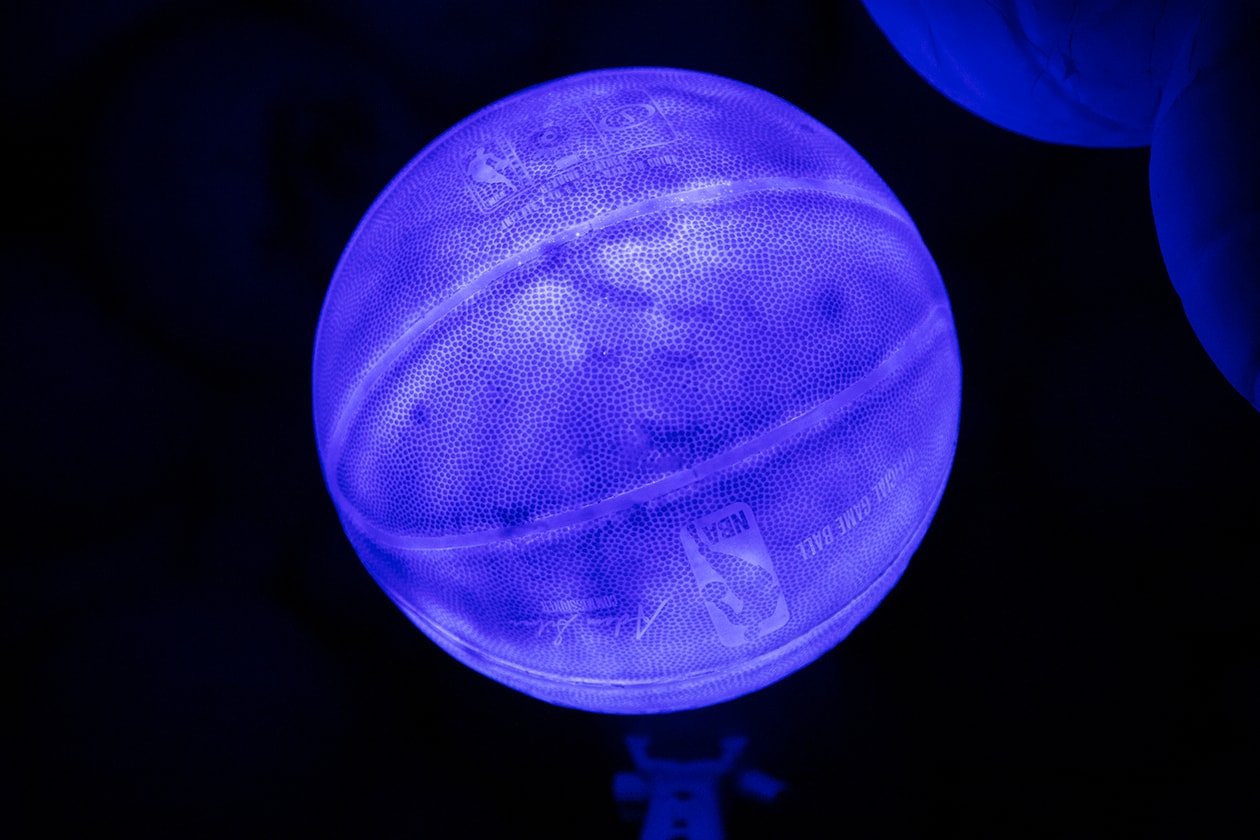 The lower space is lit by lamps shaped like volleyballs that have been painted purple, lending the entire affair an eerie, somewhat foreboding mood.
Downstairs, everything is purple. Arsham has built a structure that can be interpreted as either "a scholar's cave, a hermit's hoard or the inside of a growing crystal geode" built out of over 5,000 sports balls. These range from softballs and baseballs to volleyballs and soccer-balls, all of which are arranged in a gradient that transitions from Arsham's signature white quartz to a deep shade of amethyst. The space is lit by lamps shaped like volleyballs that have been painted purple, lending the entire affair an eerie, somewhat foreboding mood. A selfie-ready mirror on the wall breaks up the cave's fractal architecture with an element of interactivity, but the assembled press still speak in hushed, reverent tones in this downstairs space, as if they were milling around a crypt.
Speaking on the metaphor of the crystal, Arsham notes that geodes are growing structures, while cracks imply collapse. Speaking on this material double entendre, Arsham notes that the assembled works "rest between construction and demolition, between decay and growth."
Check out the recap photos above and visit "Circa 2345" at the address below between the dates of September 15 – October 22.
Galerie Perrotin
909 Madison Ave.
New York, NY 10021