Rounding up the Best Pop-Up Concepts From 'Summer Sixteen'
Which one was your favorite?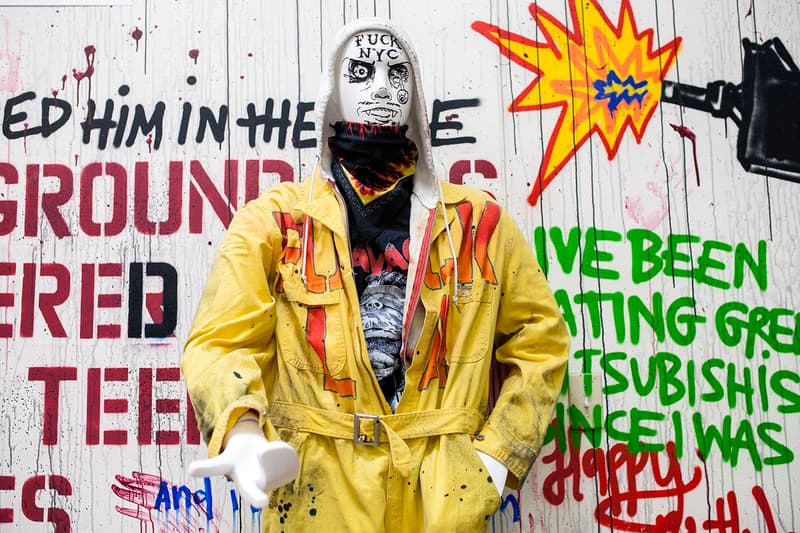 As far as retail goes, 'Summer Sixteen' to many was a season marked by the pop-up concept. Whether in support of a whirlwind music tour, an exhibition of the latest designer wears, or to shed some light on a collaborative collection, pop-up shops seemed to have appeared just about everywhere. An effective technique employed by organizers to help drive consumers through its doors, these distinct arrangements over the years have proven a worthy tactic capable of generating significant buzz — enough so to warrant extensive, drawn-out lines all for the opportune chance to spend your own money. Arguably as much about the experience as for the merch itself, its play towards exclusivity does well to entice shoppers, as they flaunt the rights to purchase goods before anyone else and in most cases what outside onlookers will miss out on altogether. Aside from the hype of it all, these temporary setups make sound business sense, which according to PopUp Republic is now listed as a $10 billion USD market. If the past few months proves any indication of what lies ahead for these types of ventures, we're sure to see an aggressive carryover affect to the fall season and further into the new year. Let's take a moment now to run down some of the best pop-up concepts of the summer.
The Life of Pablo
1 of 4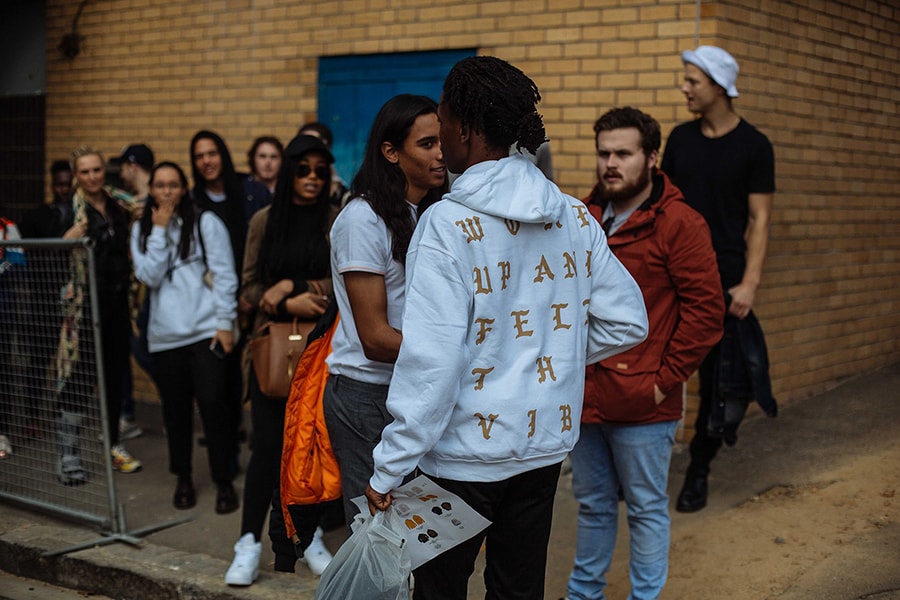 2 of 4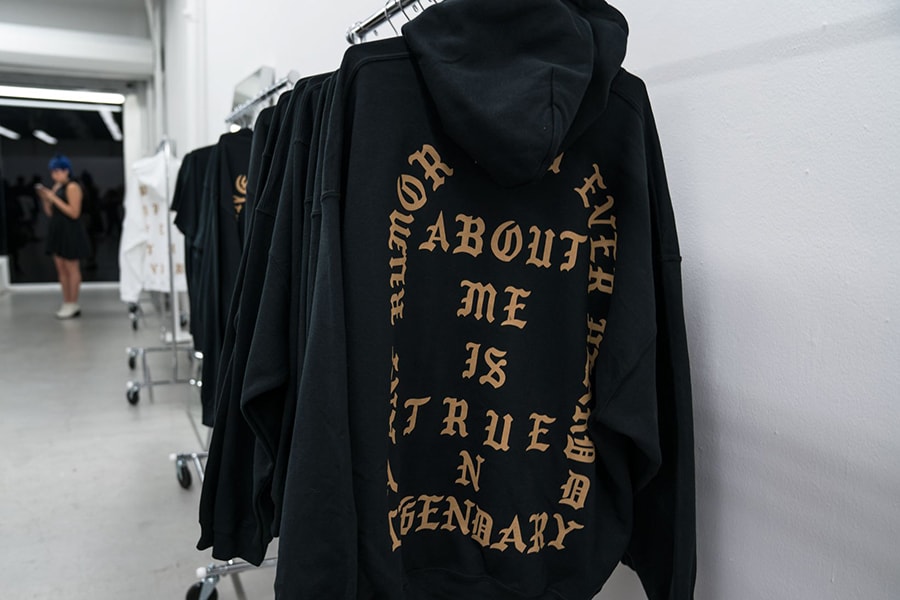 3 of 4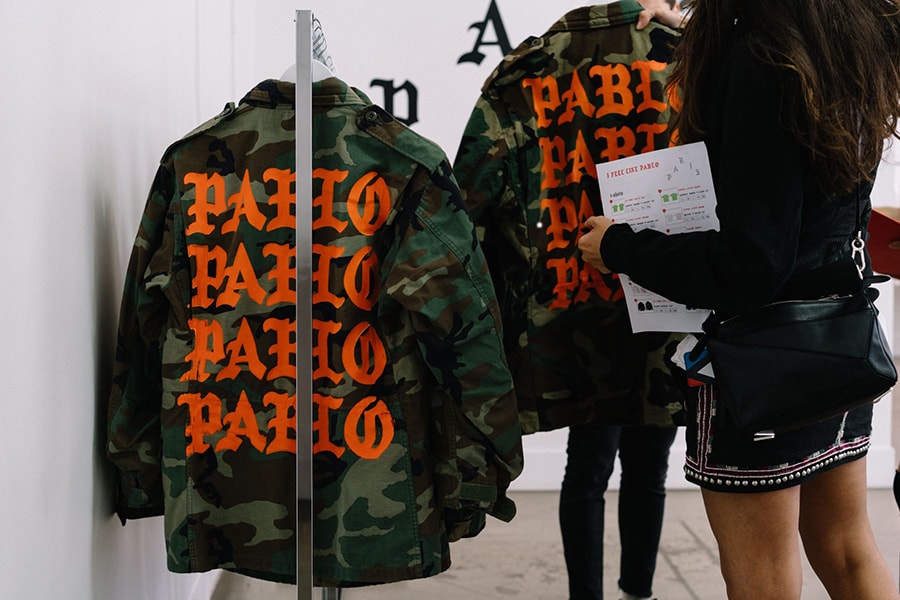 4 of 4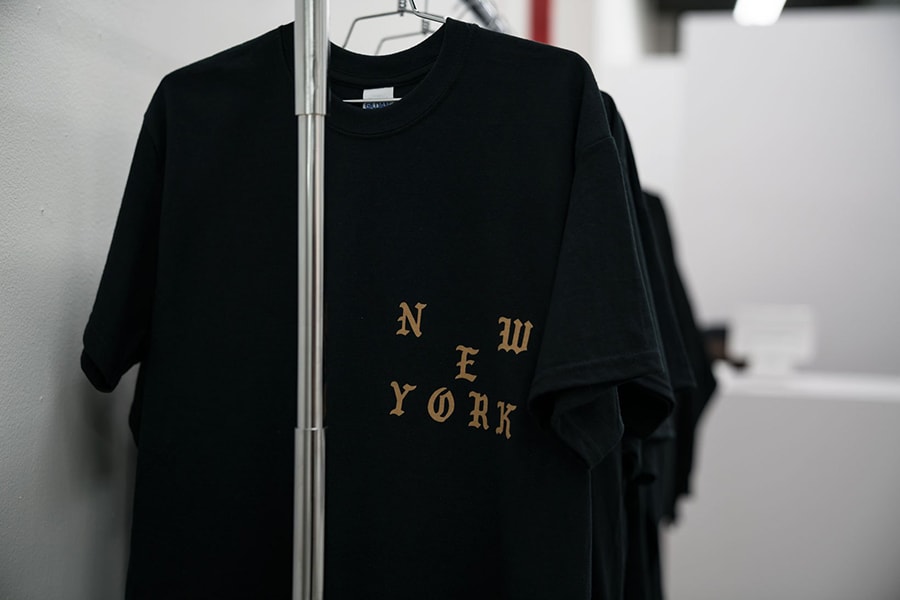 In a series of moves executed to stir up a retail frenzy, Kanye, along with his DONDA crew, opened up a slew of pop-up locales each carrying this season's highly coveted 'TLOP' merch. With a handful of cities playing host, each received it's very own distinct design, which starred alongside other collection favorites, such as Levi's-branded denims, Cali Thornhill DeWitt-scribed shirts and "Famous" hoodies, amongst many others. Showing face in support of the man were a small group of industry insiders, namely Ian Connor, Virgil Abloh and Thornhill DeWitt, each who have collaborated stylistically with Kanye himself.
KITH x Nike
1 of 4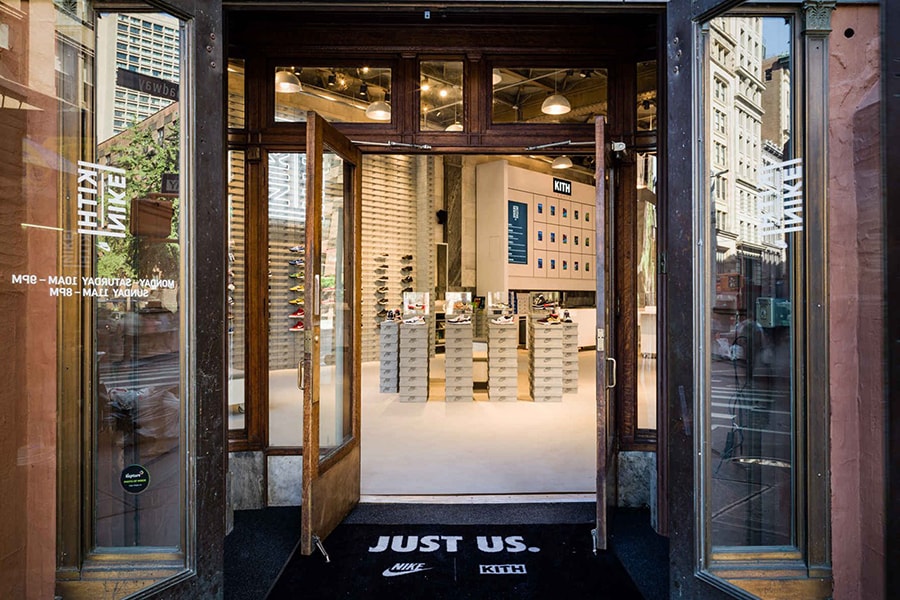 2 of 4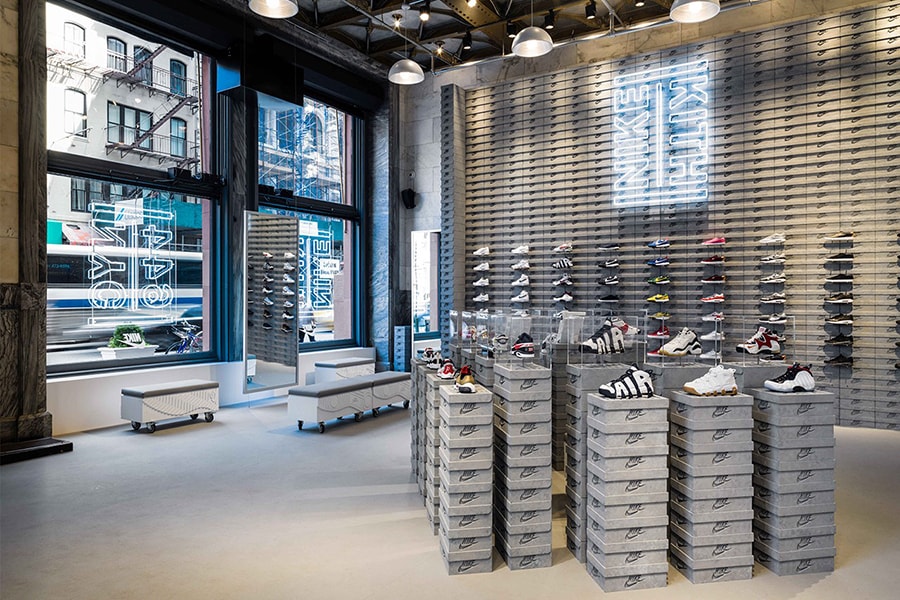 3 of 4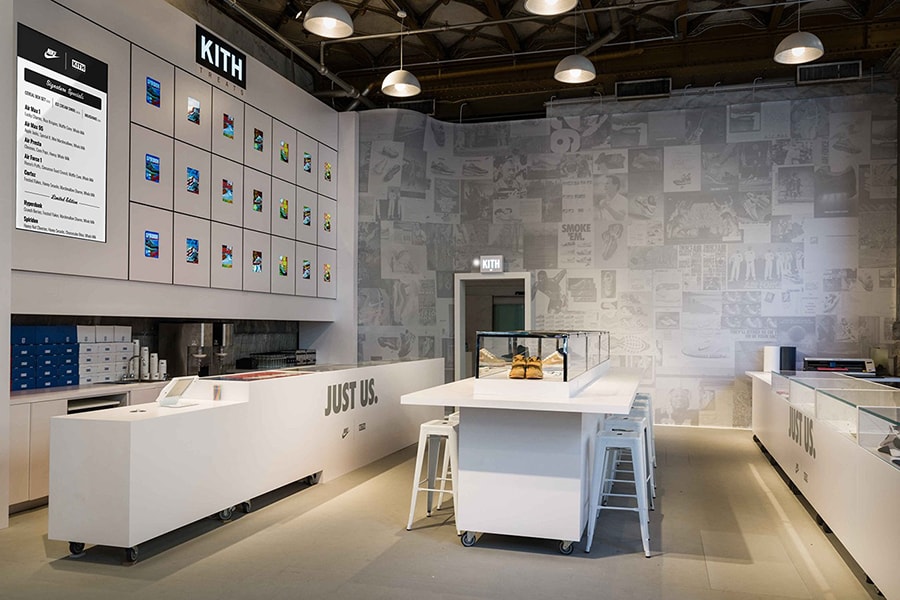 4 of 4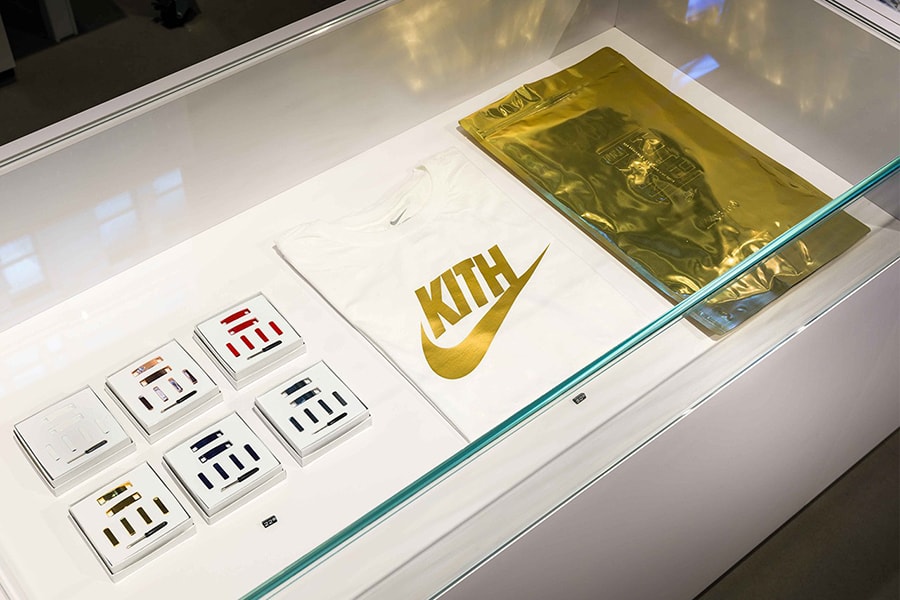 Enlisting the architectural expertise of Snarkitecture, KITH x Nike set up a collaborative installation amidst the hustle and bustle of Manhattan to offer a breadth of co-branded products. An extensive sneaker-themed wall dubbed the "Medal Stand" pays homage to several iconic Nike silhouettes, while a customization area offers patrons a chance to create pieces of their very own. Outside of apparel and kicks, KITH Treats, NYC's first cereal bar and cafe, concocts a diverse selection of custom cereal combinations, milkshakes and ice cream flavors, providing guests a truly unique one-of-a-kind experience. Slated for a six-month stay, the Nike x KITH pop-up shop currently remains in operation.
"Revenge" Summer Sixteen
1 of 4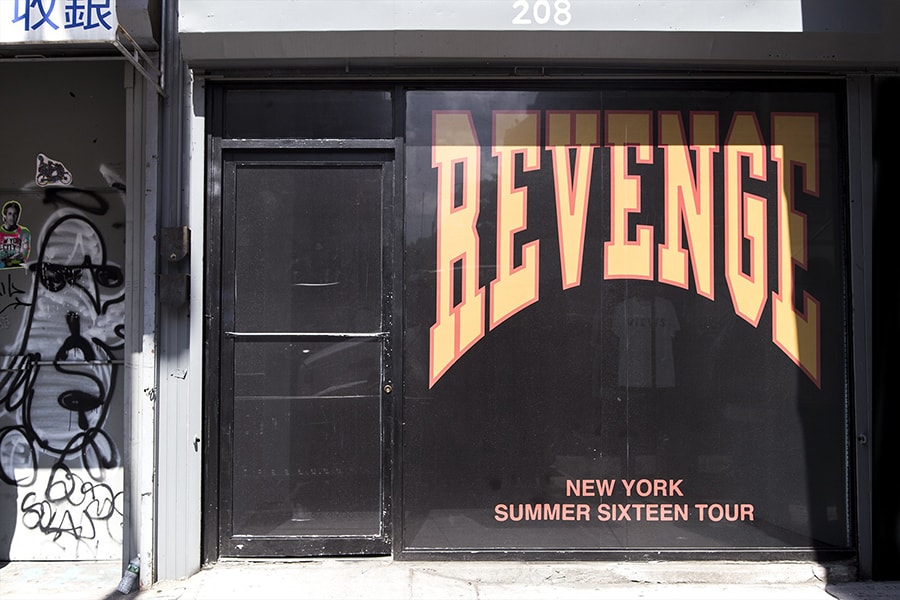 2 of 4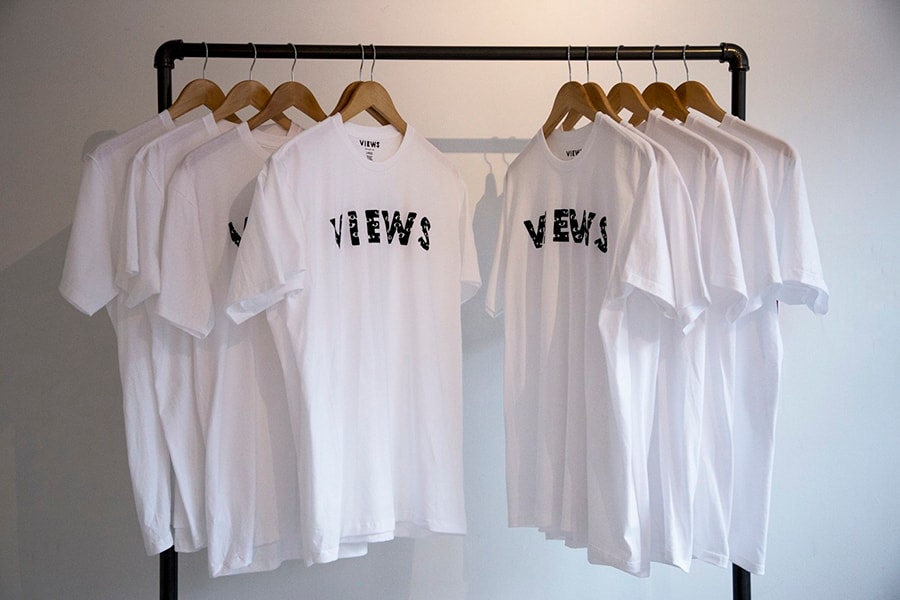 3 of 4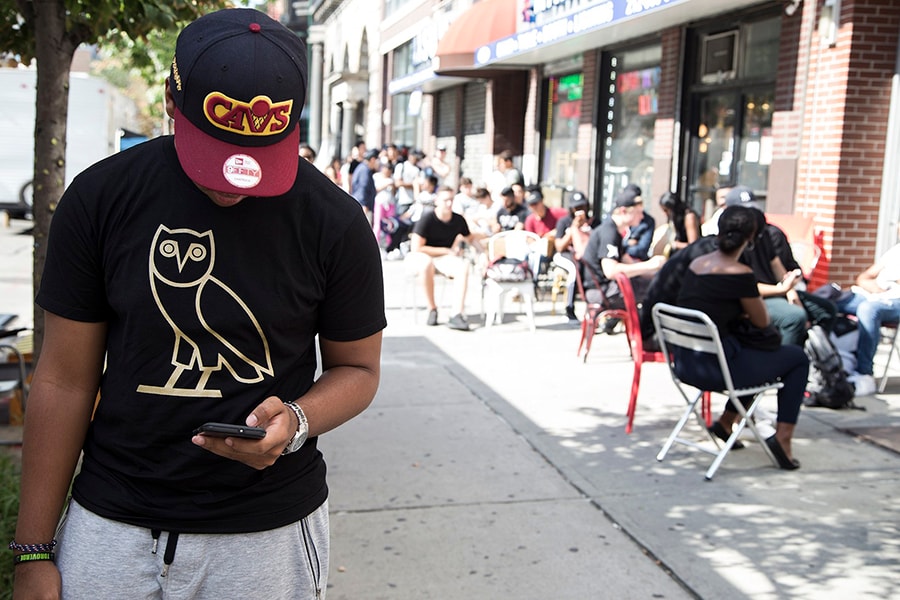 4 of 4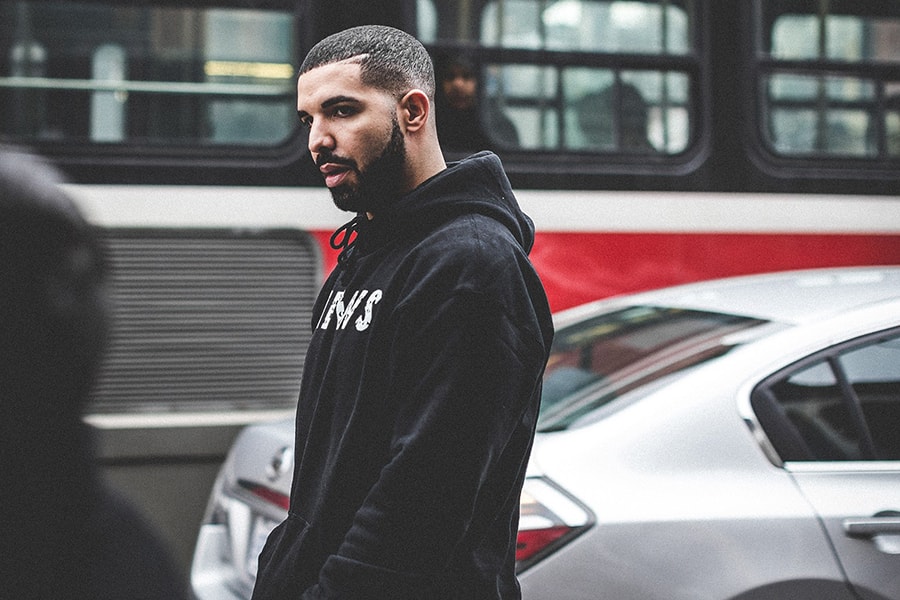 Off the strength of Drizzy's successful "Views from the 6" pop-up run, Drake kept the summer rolling with his 'Summer Sixteen' concept taking place in New York City. In a strategic move that had the city buzzing solely around him, the pop-up installation were set to the dates of his heavily-hyped Madison Square Garden concert shows. Mobs of fans lined up to grab tees and hoodies emblazoned with the "Revenge" graphics as well as the "VIEWS" tees that flew off the racks back in his first pop-up stint.
fragment design x Louis Vuitton
1 of 2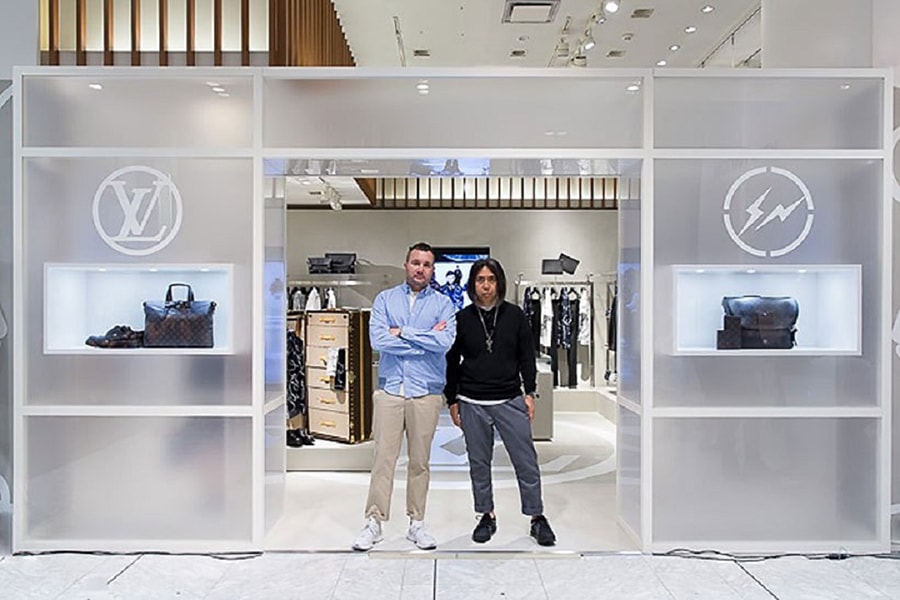 2 of 2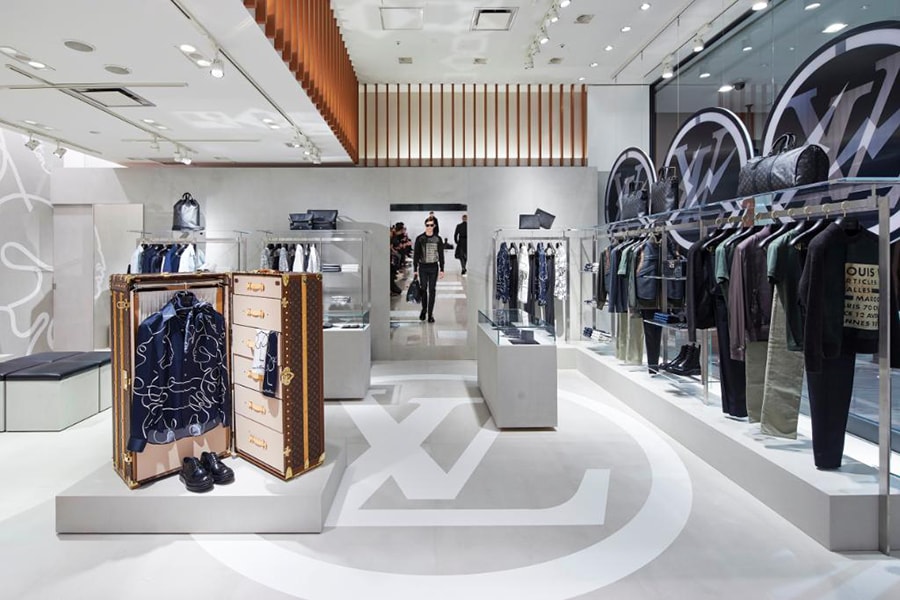 When Kim Jones and Hiroshi Fujiwara first announced they would team up to launch a new concept installation, the fashion world buzzed with excitement. While both fashion mavericks graciously took the time to greet all 4,000 shoppers at Isetan's Shinjuku flagship locale, those in attendance were quick to scoop up the wide assortment of bags and accessories, not to mention the collaborative collection of apparel and footwear.
Purpose Tour
1 of 5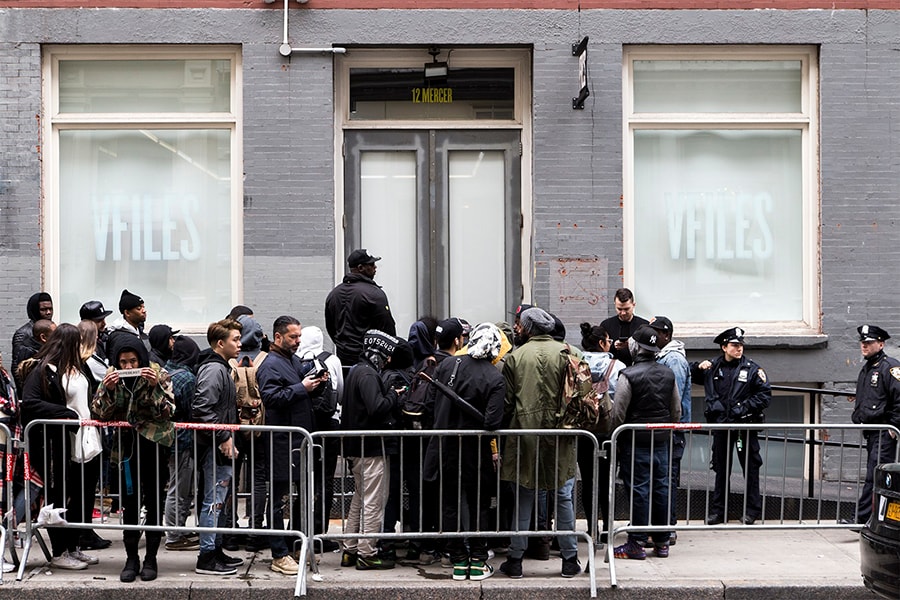 2 of 5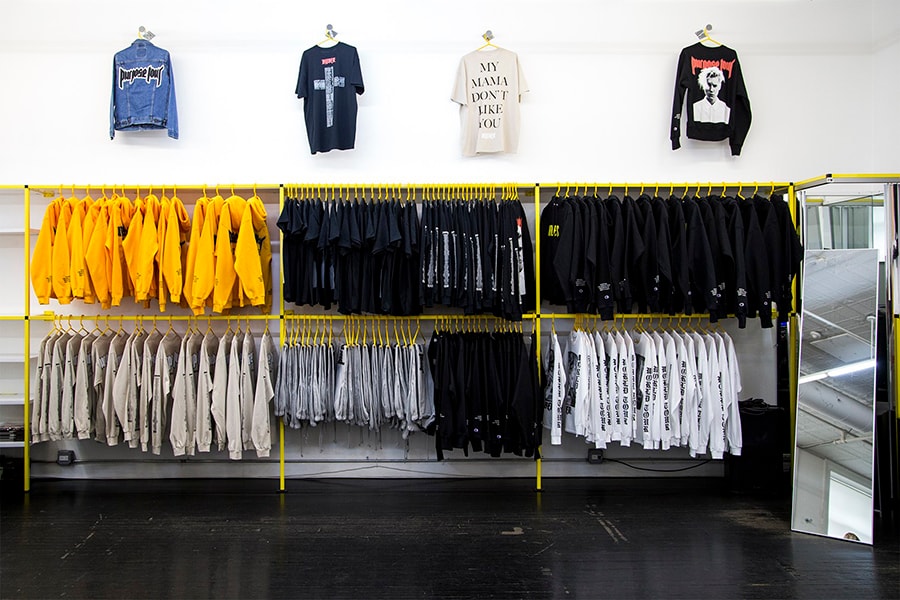 3 of 5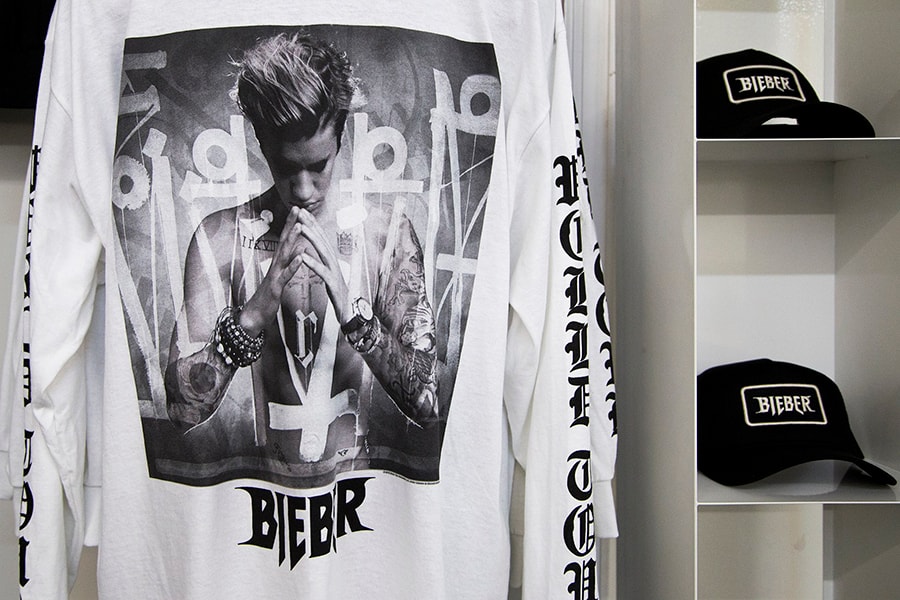 4 of 5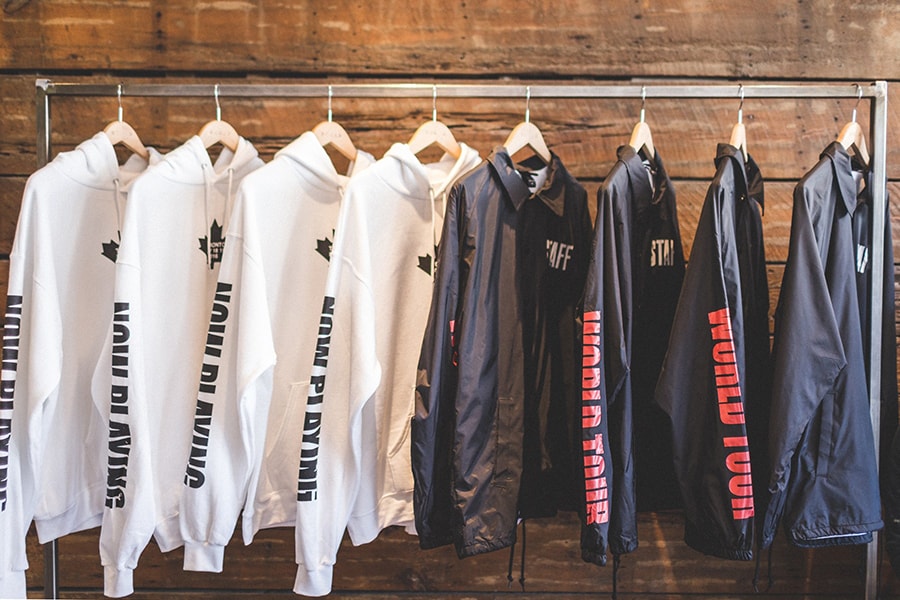 5 of 5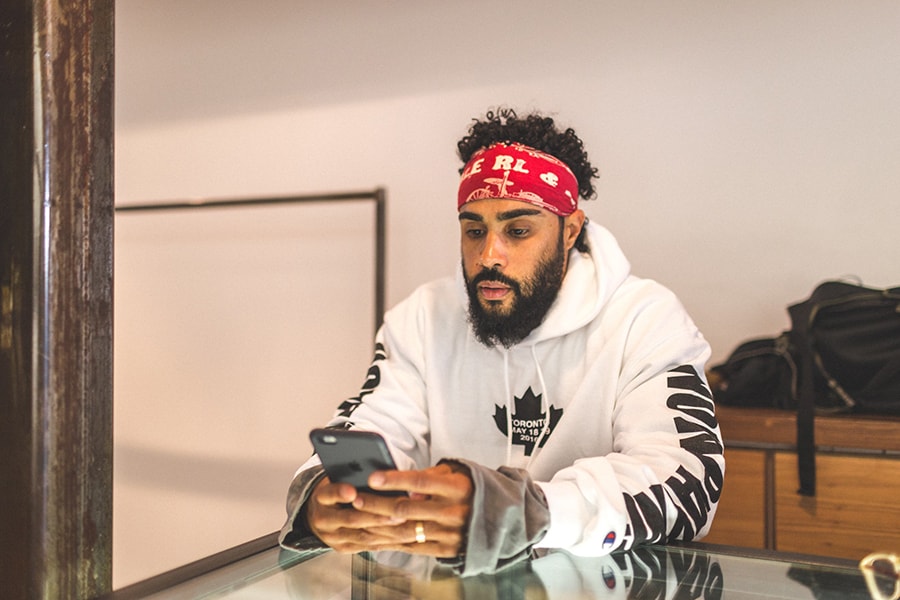 In one of the most highly-anticipated shows of the summer, Justin Beiber's 'Purpose Tour' also made its retail rounds popping up in different cities across North America. Hitting stops in Miami, New York and Toronto, swarms of fans in each city patiently waited in line for the chance to pick up Jerry Lorenzo-designed graphic hoodies, printed tees and bags, in addition to much others. Each host shop also had the chance to contribute creatively as exclusive designs were made available through Alchemist in Miami, VFILES in New York, and Nomad in Toronto.
VLONE
1 of 4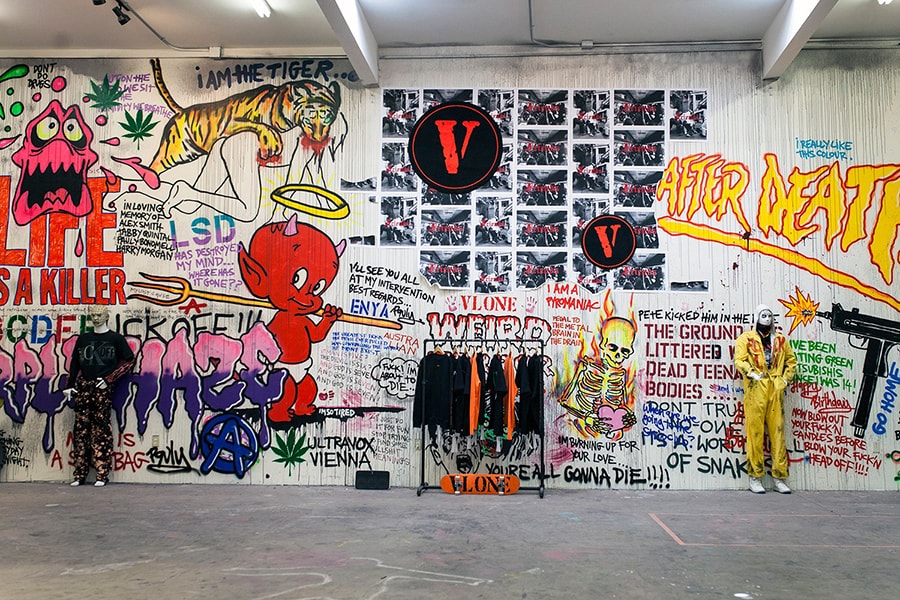 2 of 4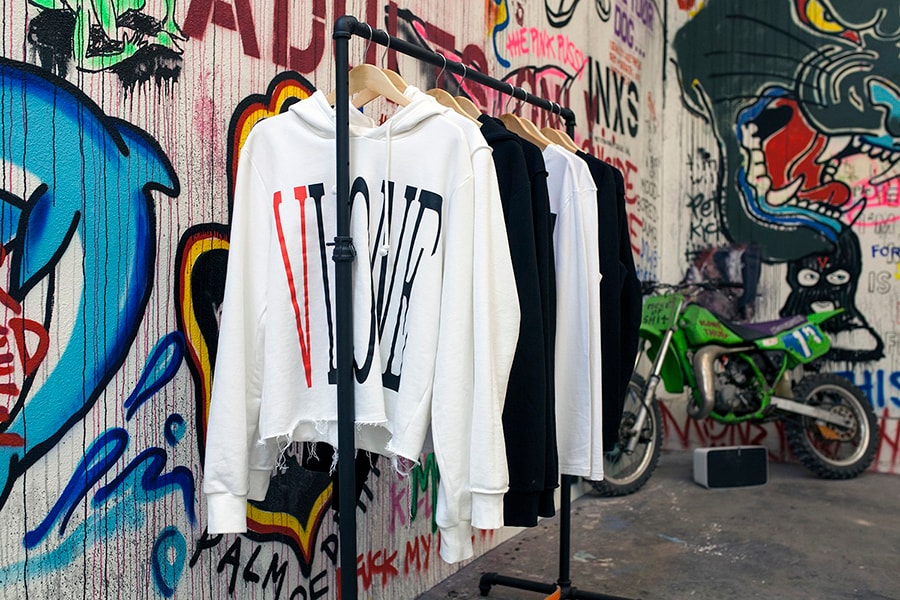 3 of 4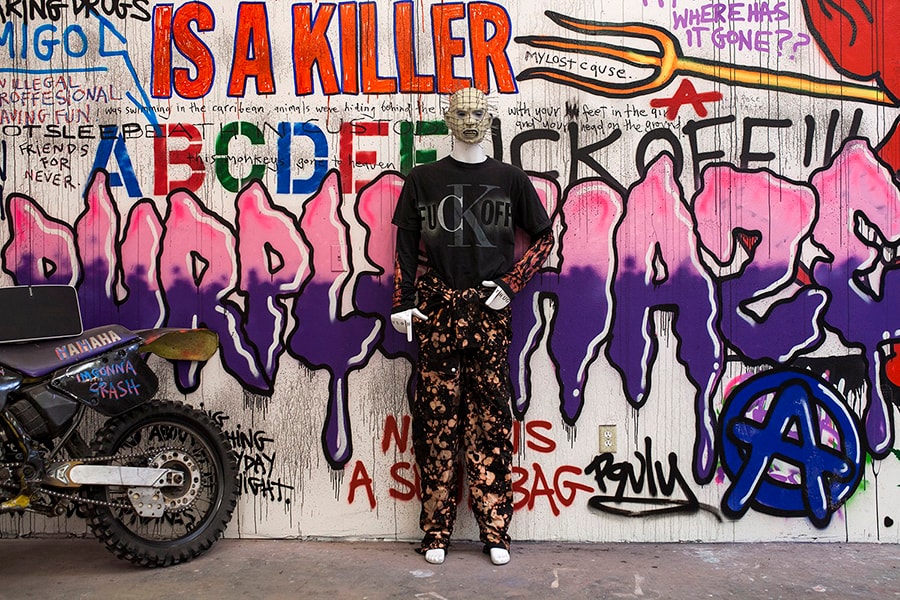 4 of 4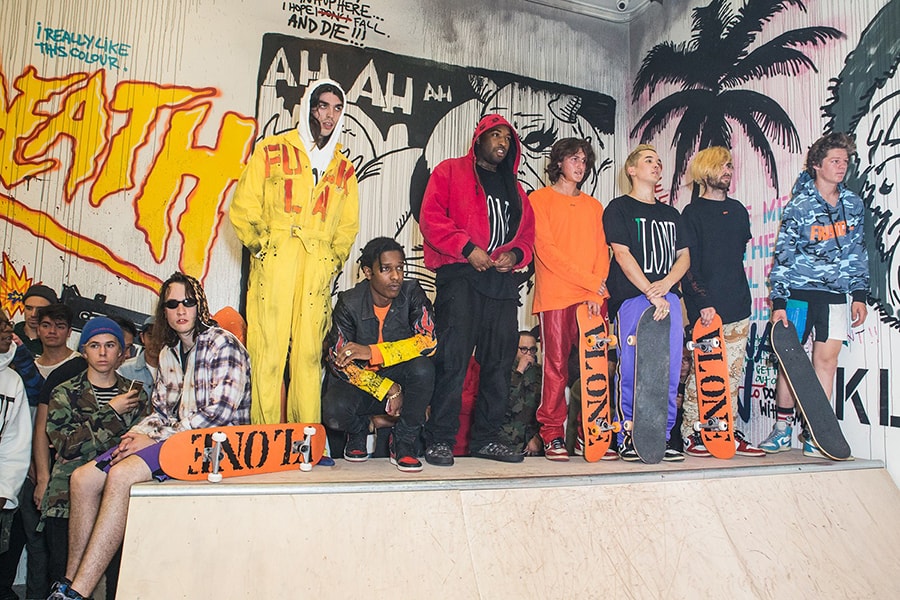 To the anticipation of many, A$AP Rocky and A$AP Bari's VLONE pop-up launch invaded an industrial warehouse space in downtown Los Angeles earlier this summer. The setup which featured graffiti-laced walls and a half-pipe fabrication proved a fitting backdrop to a collection heavy with camo prints and jumpsuits, not to mention the special collab drop featuring OFF-WHITE frontman Virgil Abloh. Highlighting 15 distinct looks, models donned the wears while showcasing skate tricks on VLONE-printed decks.
THE PARK · ING GINZA
1 of 7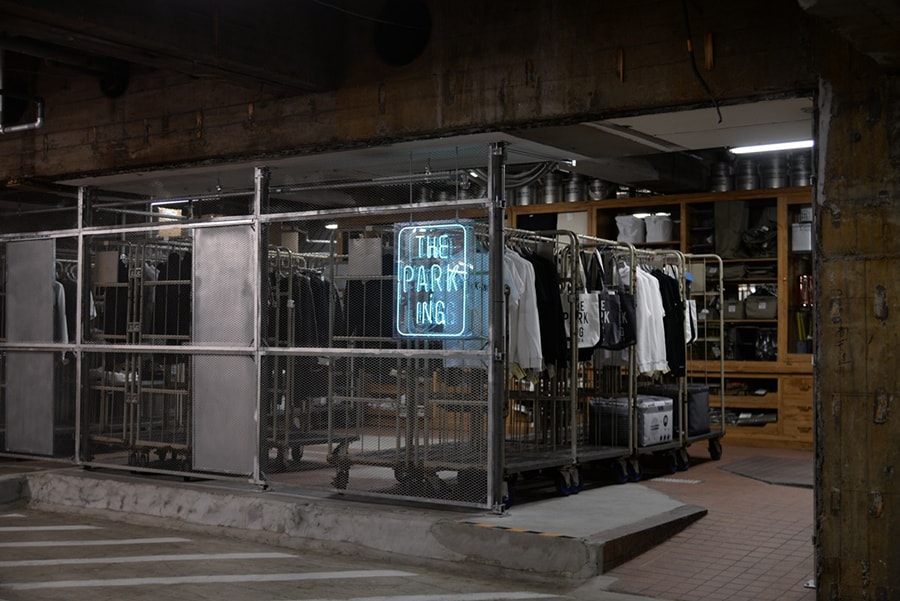 2 of 7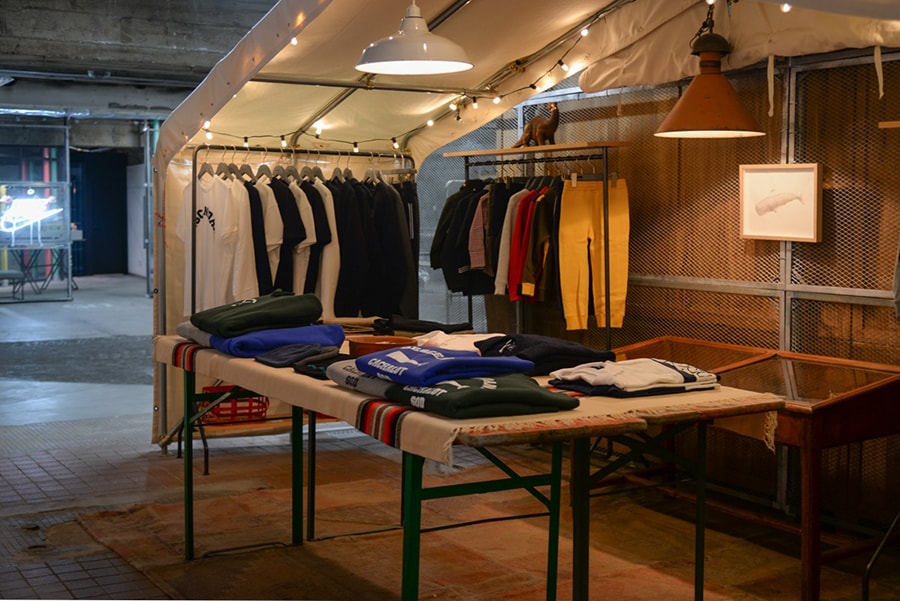 3 of 7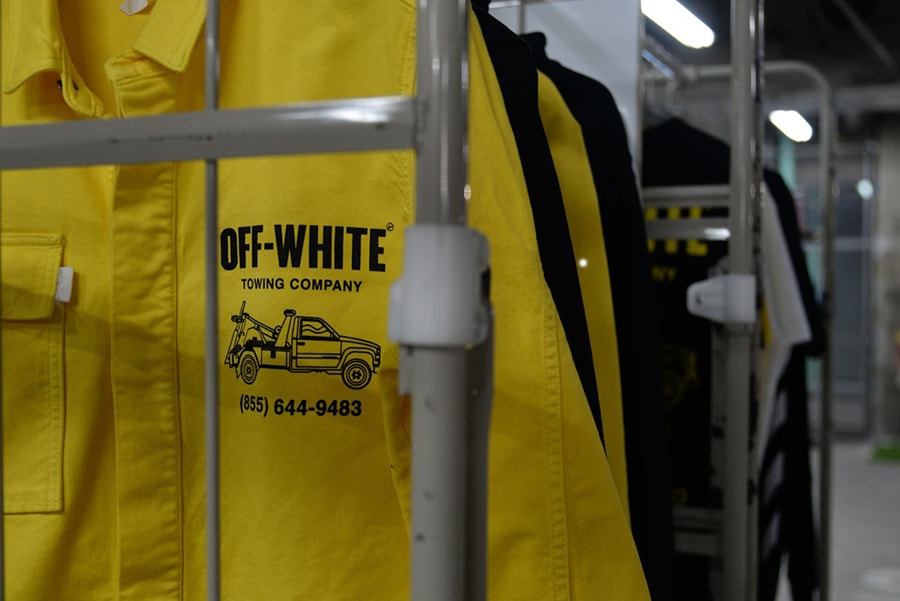 4 of 7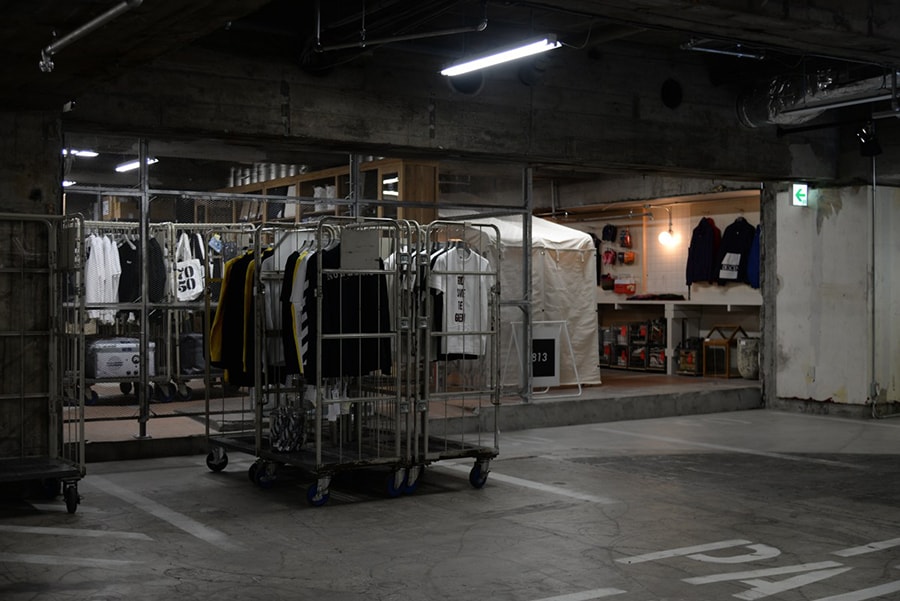 5 of 7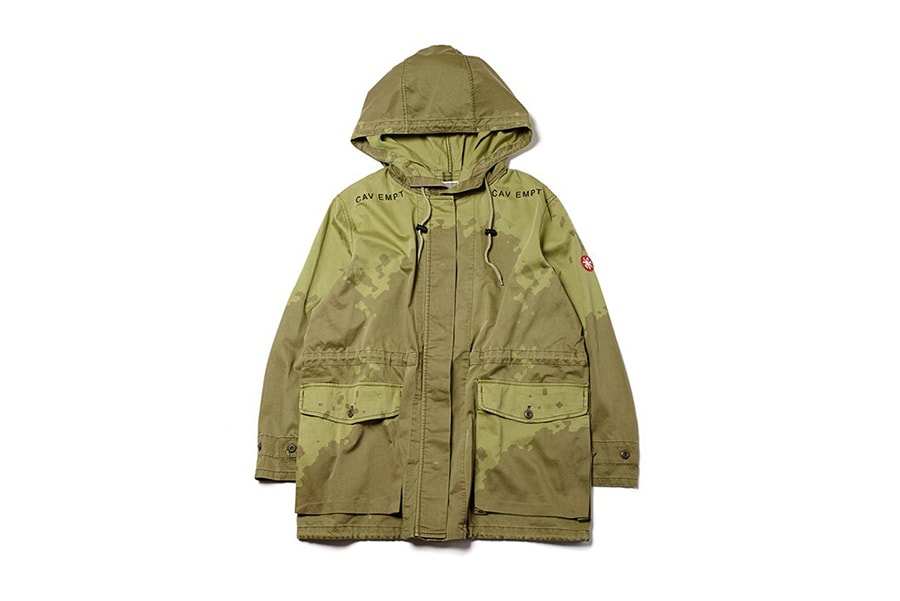 6 of 7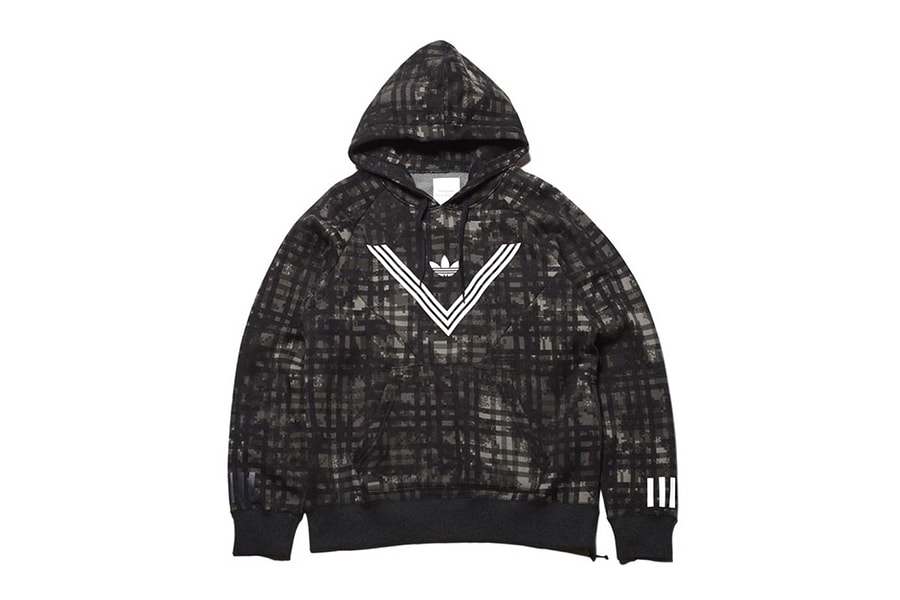 7 of 7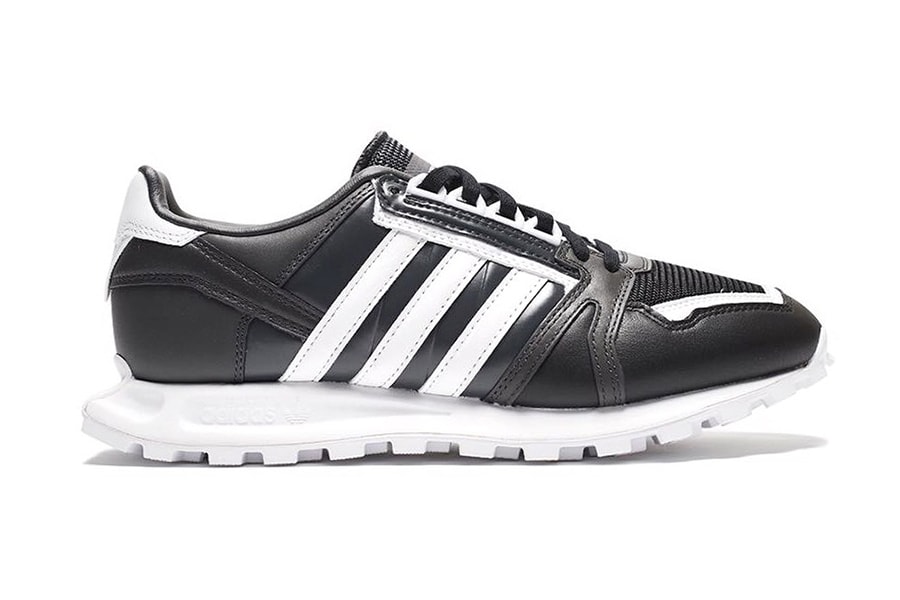 The brainchild of sartorial mastermind Hiroshi Fujiwara, THE PARK · ING GINZA has played host to several prolific pop-up concepts over the last few months. Titled "Garage," renowned Japanese brand Cav Empt set up shop in early June with such offerings as a military parka jacket, printed crewneck tees, a hoodie, and a pair of hats. Most recently Yosuke Aizawa and his White Mountaineering label occupied the space to highlight pieces from its alliance with adidas, including a fleece hoodie and an innovative take on the classic Racing 1.0 silhouette.
MIDNIGHT STUDIOS
1 of 2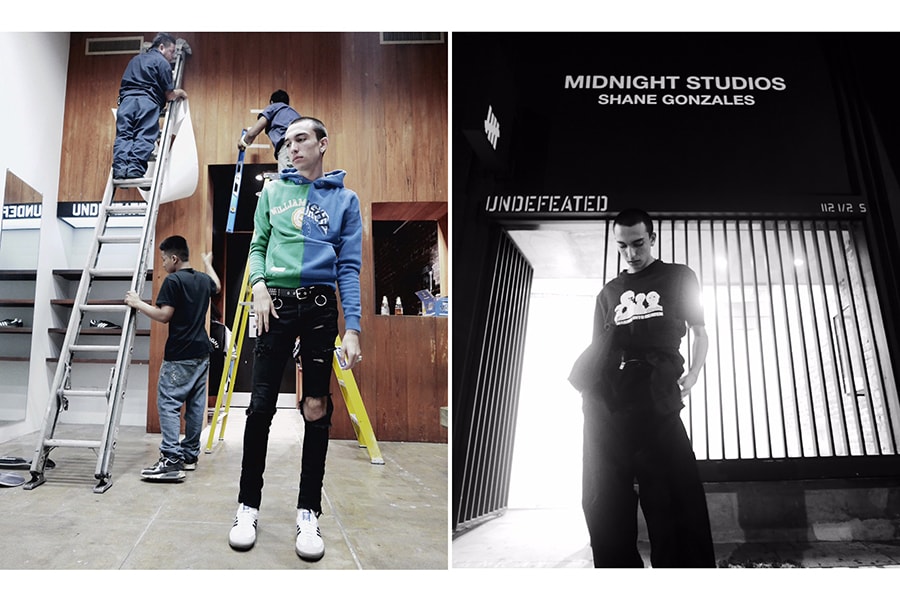 2 of 2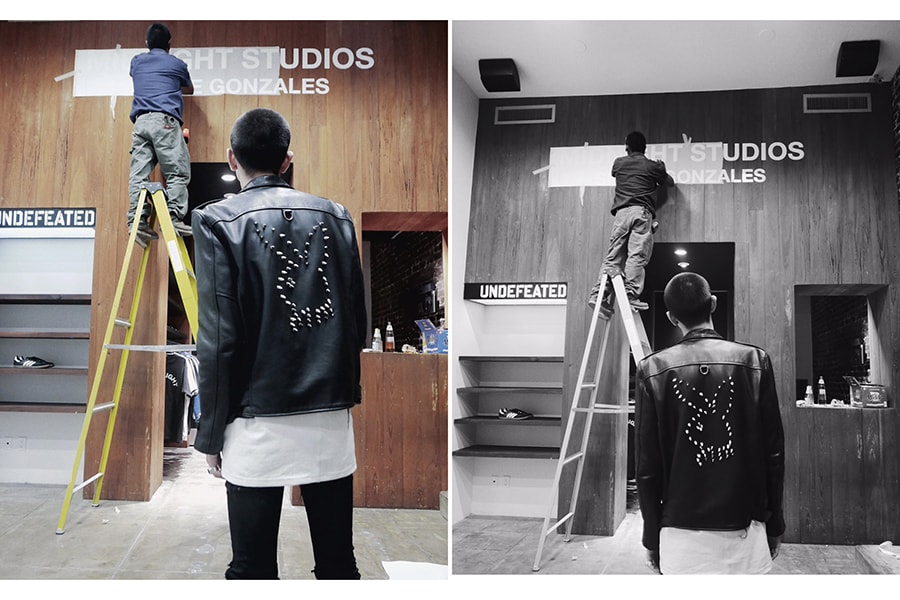 Just last month designer Shane Gonzales and his MIDNIGHT STUDIOS camp launched the "ADORED" retail experience as put on by UNDEFEATED. Aside from stocking items from the brand's 2016 fall collection, pieces from its collaborations with BOUNTY HUNTER and OFF-WHITE also were made available. Specialty products also included the limited edition MIDNIGHT STUDIOS x adidas Samba shoes, as well as branded skate decks and various accessories.
RIPNDIP
1 of 4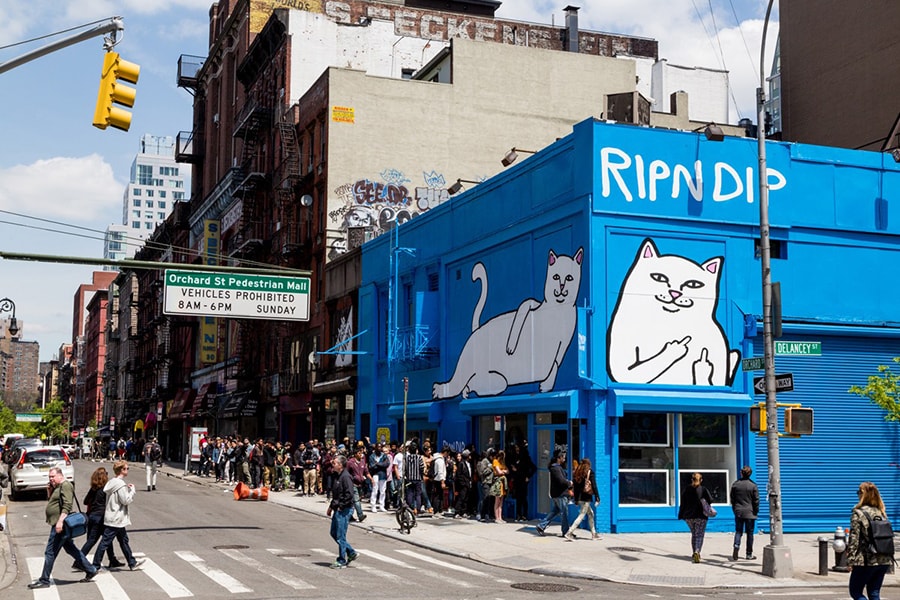 2 of 4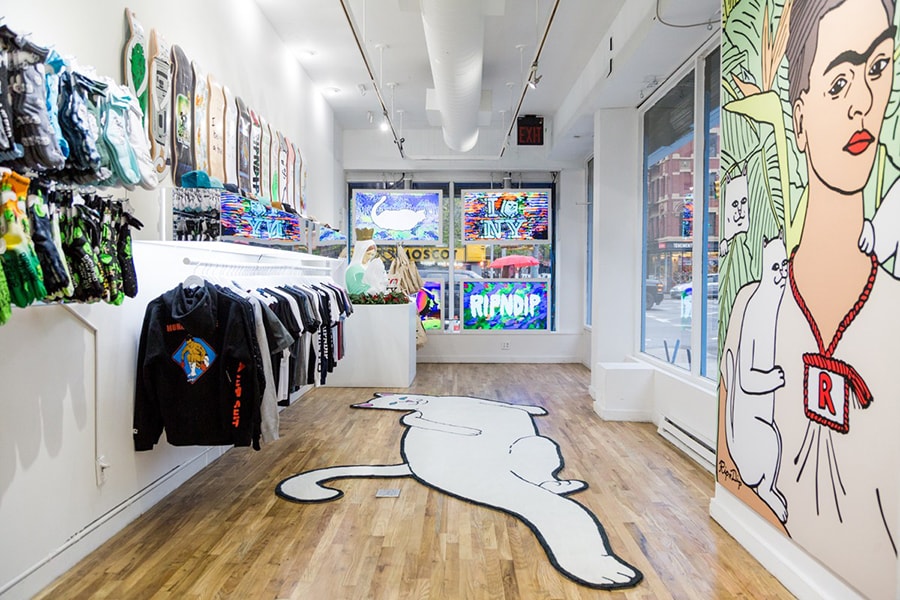 3 of 4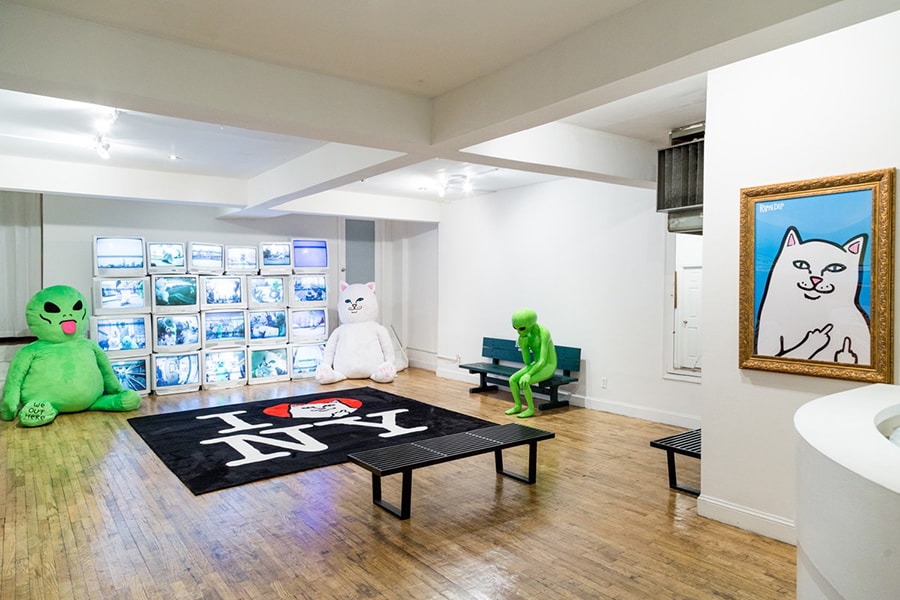 4 of 4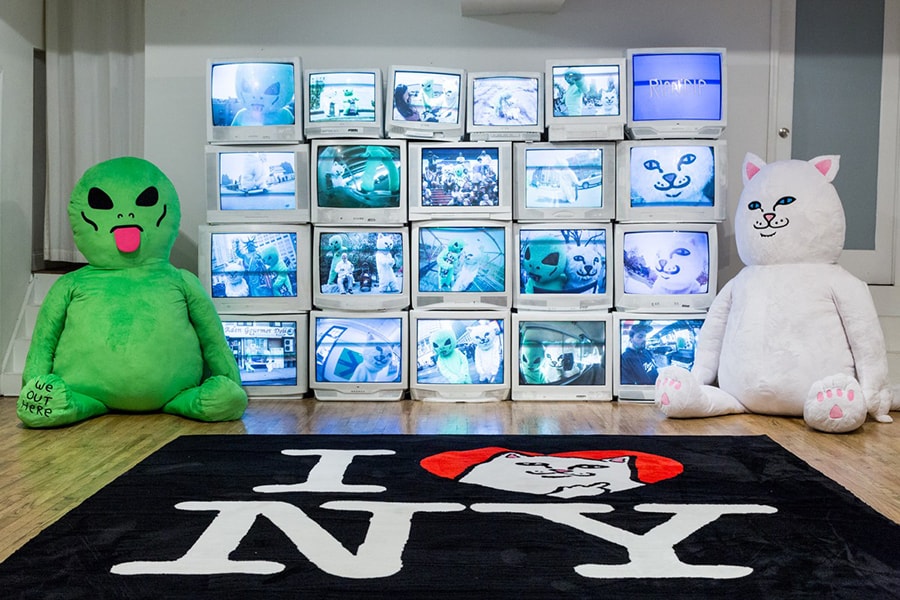 Following its successful spring exhibition in sunny Los Angeles, RIPNDIP took to the streets of the "Big Apple" to display its eccentric styling sensibilities within the confines of the WALLPLAY POP-UP space. Seen all throughout the shop was RIPNDIP's bird-flipping cat Lord Thermal, the WE OUT HERE alien, in addition to other eclectic accents, namely, a neon-lit extraterrestrial staircase and an old-school TV wall mount. The merch itself consisted of graphic hoodies, printed tees, and a bevy of branded skate decks.
VLONE Slam Jam
1 of 5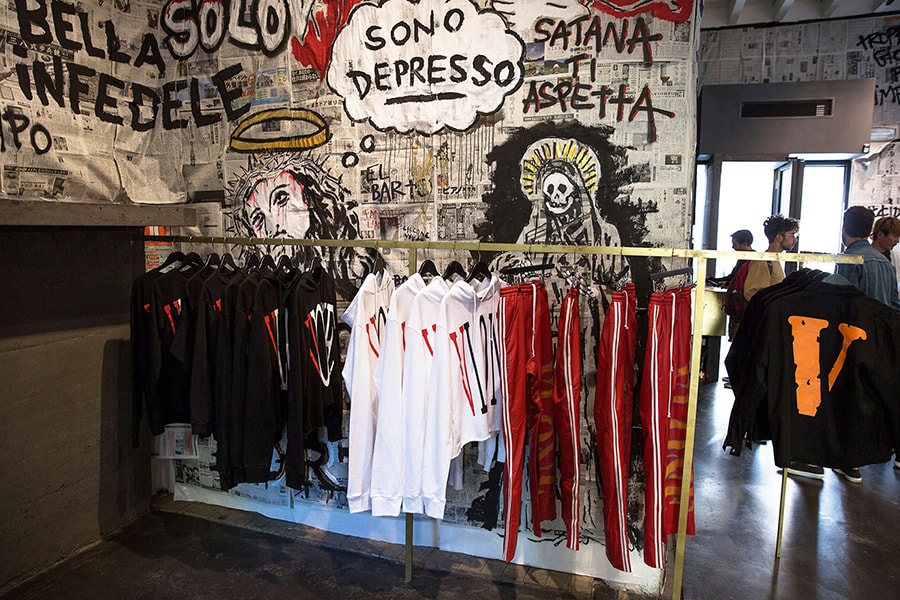 2 of 5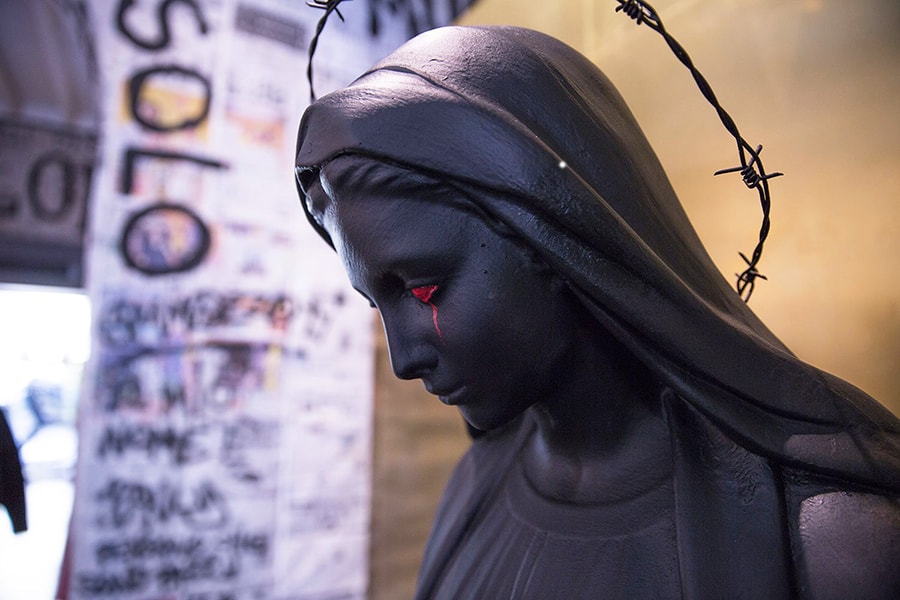 3 of 5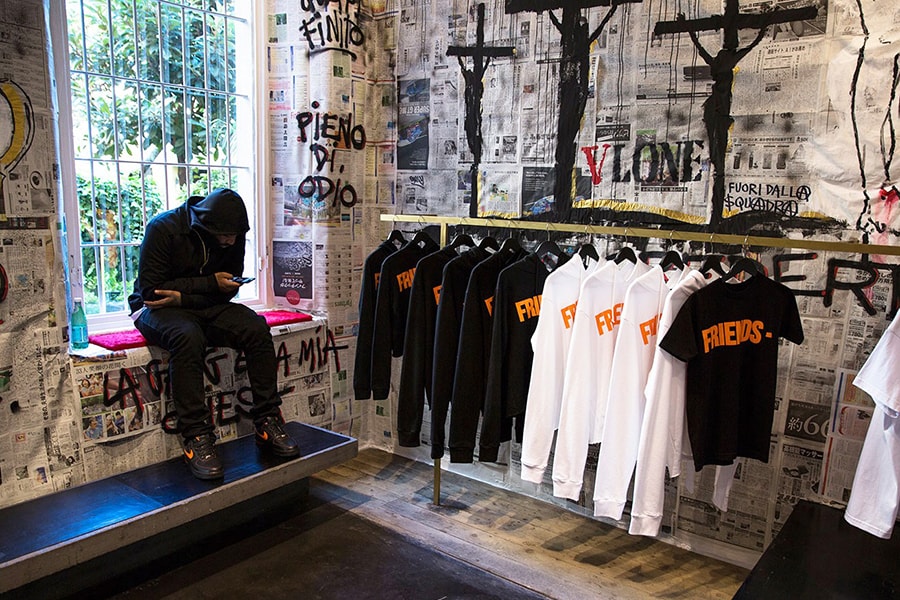 4 of 5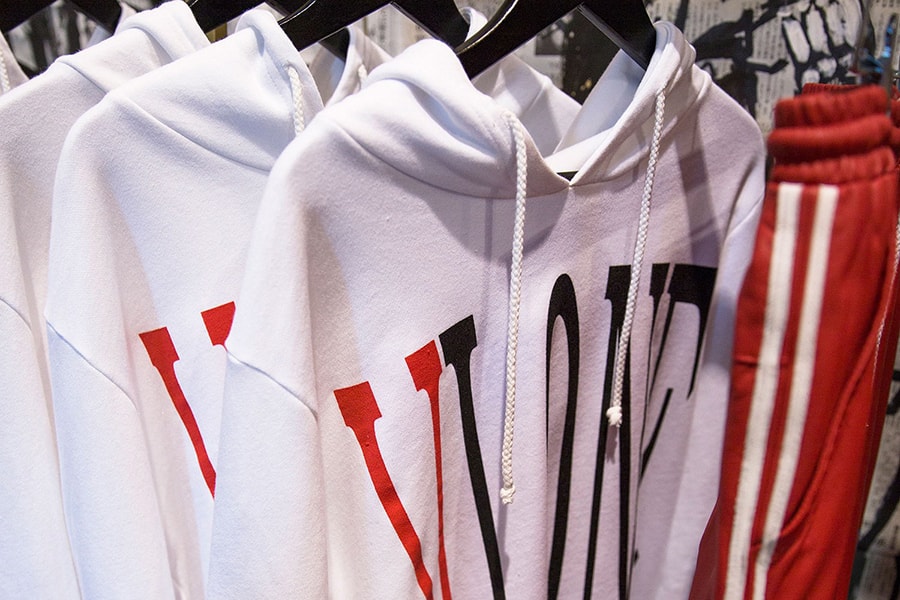 5 of 5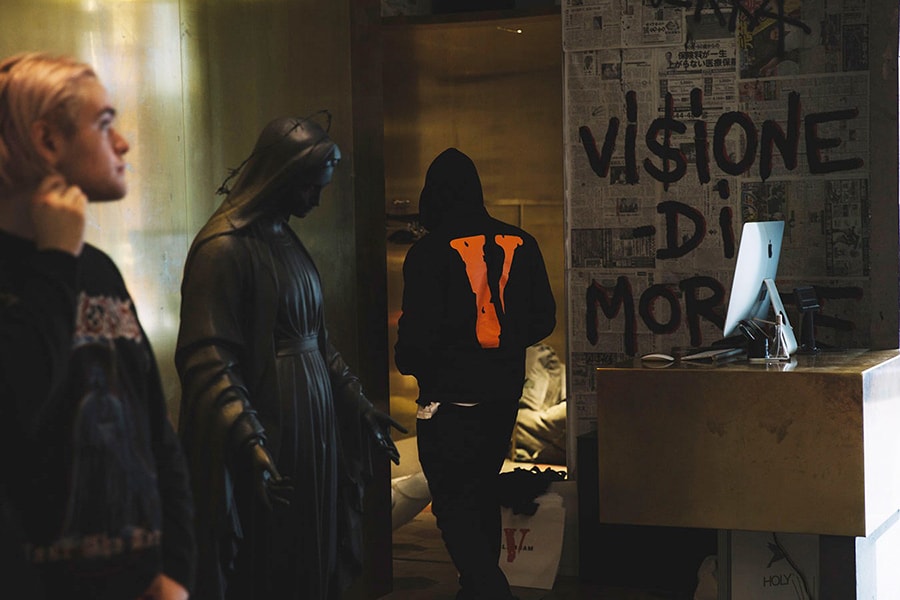 Recently setting up shop in Milan was A$AP Bari and his VLONE label. With resident streetwear shop Slam Jam playing host, the space took on a religious-inspired motif with such decorative accents as crosses, statues and drawings dispersed throughout. Aside from much of the same pieces that surfaced in its LA installation, several items in both women's and children's sizes too were made available.
Fear of God x Chapel NYC
1 of 5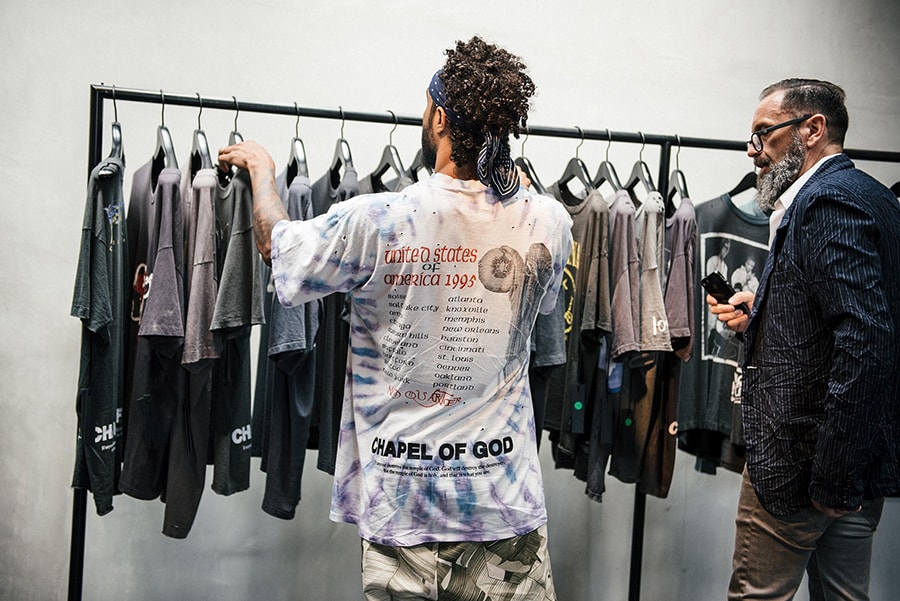 2 of 5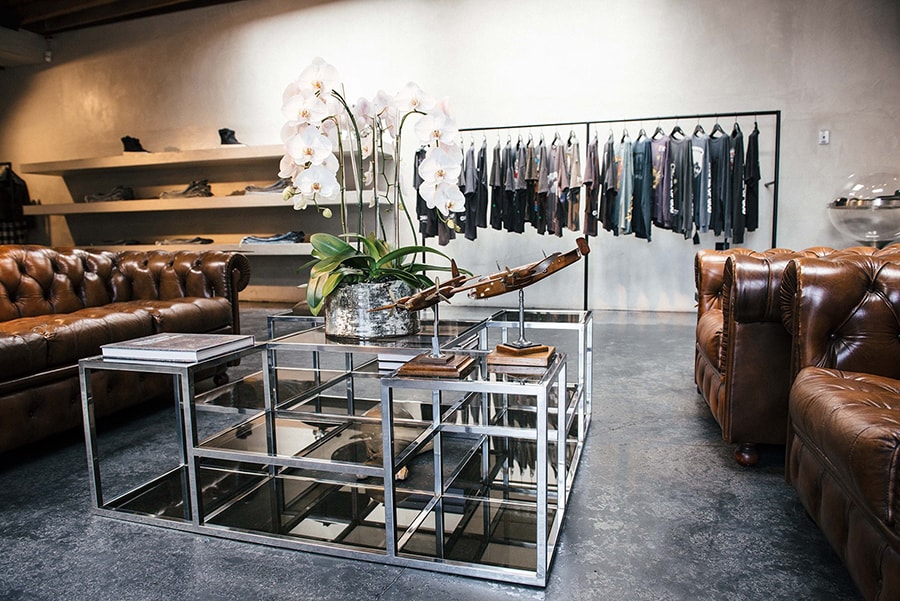 3 of 5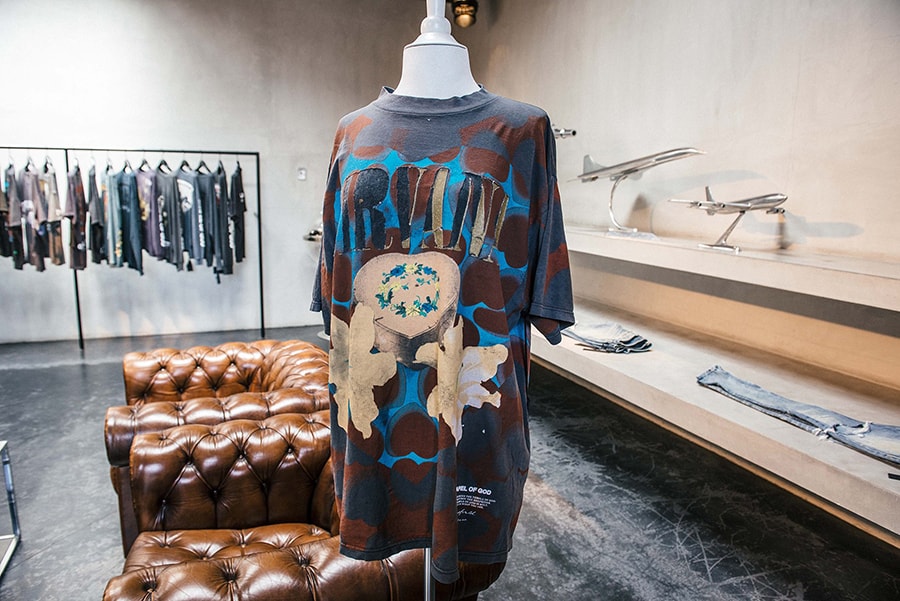 4 of 5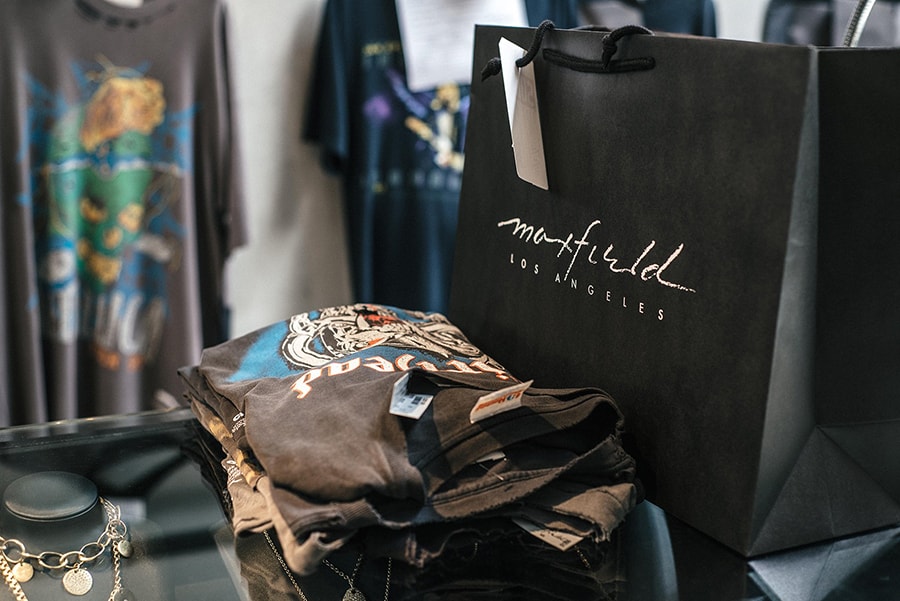 5 of 5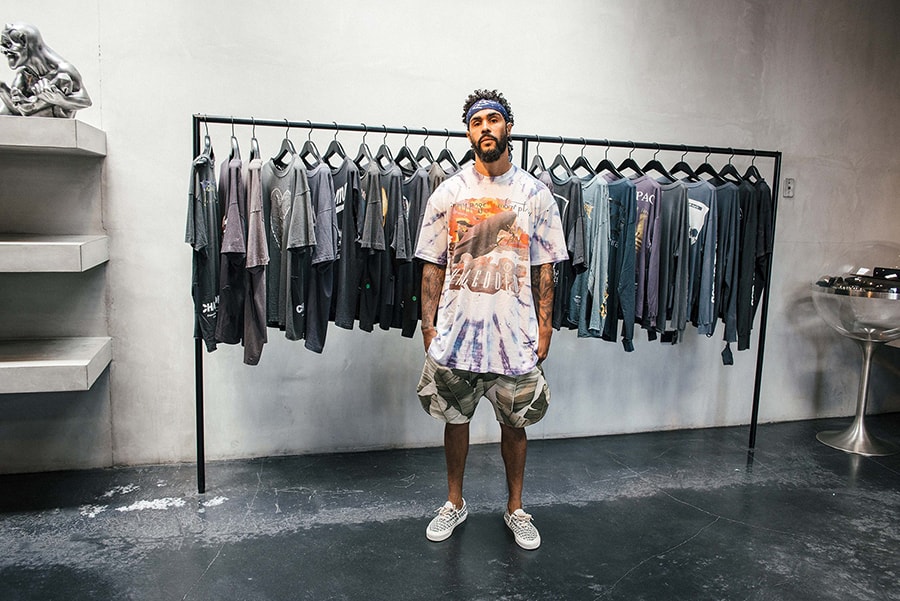 Dubbed "Chapel of God," Jerry Lorenzo and Patrick Matamoros brought their respective labels together to launch a collaborative collection of vintage-inspired band tees. Posting up at Maxfield in Los Angeles, custom screen-printed shirts, both in short- and long-sleeved iterations, featured graphics from such acts as Public Enemy, Pearl Jam, Nirvana, Tupac, Metallica, Biggie, Megadeth and Prince. As a complimentary parting gift, each customer walked away with a Fear of God x Chapel NY selvedge denim tote bag.
Frank Ocean 'Blonde' Pop-up
1 of 2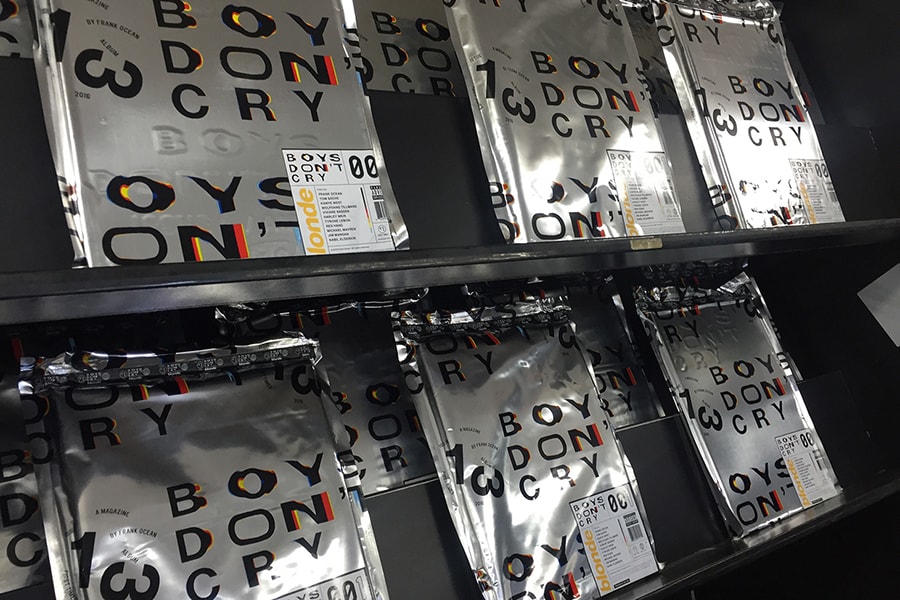 2 of 2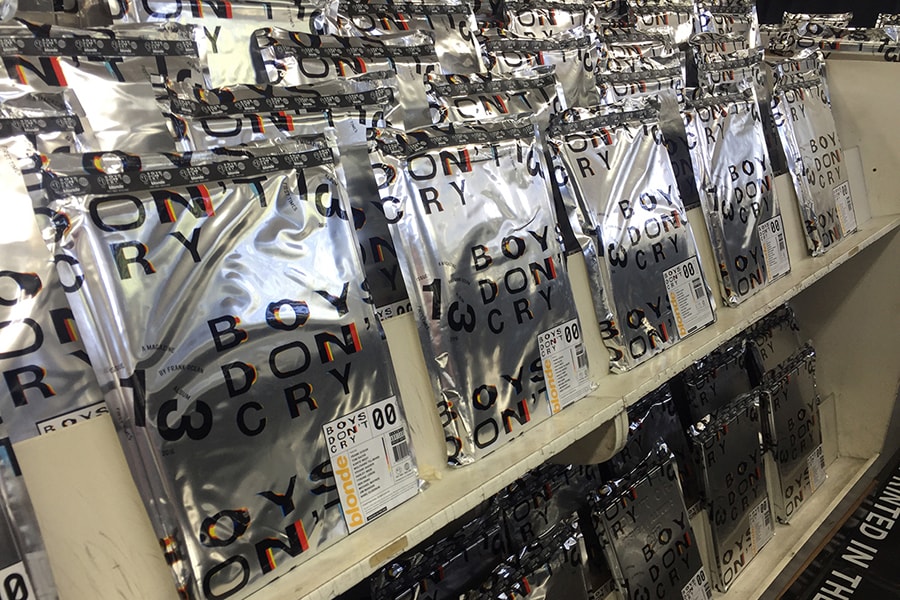 Frank Ocean threw quite a few curveballs this summer with the release of his much-anticipated Blonde album, not to mention unveiling visuals for Endless. In yet another twist, pop-up events surfaced in New York, Chicago, Los Angeles and London as customers received a copy of the heavily-hyped Boys Don't Cry magazine, complete with a physical copy of Blonde packaged within. Differing slightly form the online version, the packaged album contained a modified track list — causing even more commotion.
OFF-WHITE x Babylon LA
1 of 2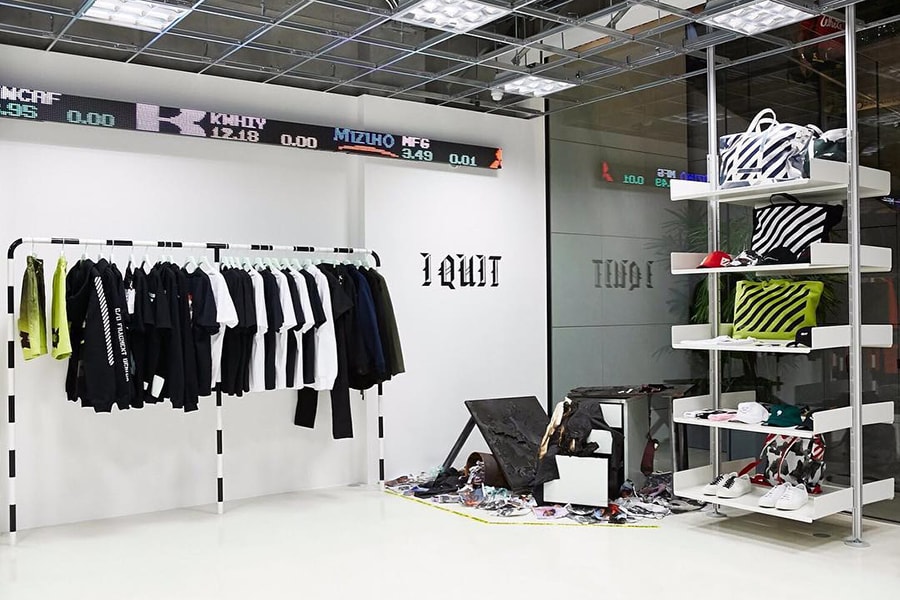 2 of 2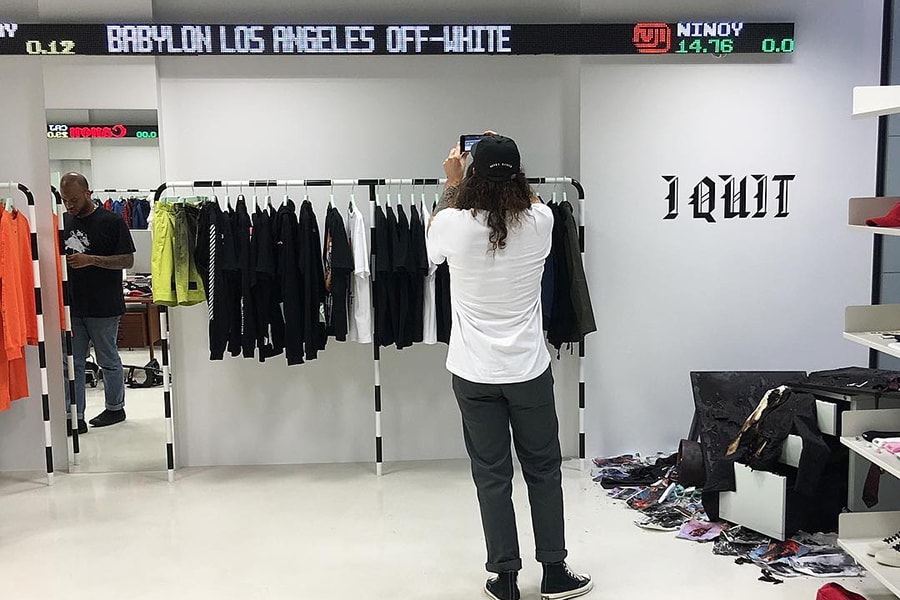 "SOMETHING & ASSOCIATES" c/o OFF-WHITE TOKYO in collaboration with Babylon LA took to Virgil Abloh's Tokyo flagship shop to release the "I QUIT" collection. The range which consists of graphic tees, an embroidered hat, and an enamel pin also starred alongside limited edition Bearbricks courtesy of Medicom Toy, not to mention the OFF-BLACK collab between Abloh and Hiroshi Fujiwara.
Future Hive
1 of 4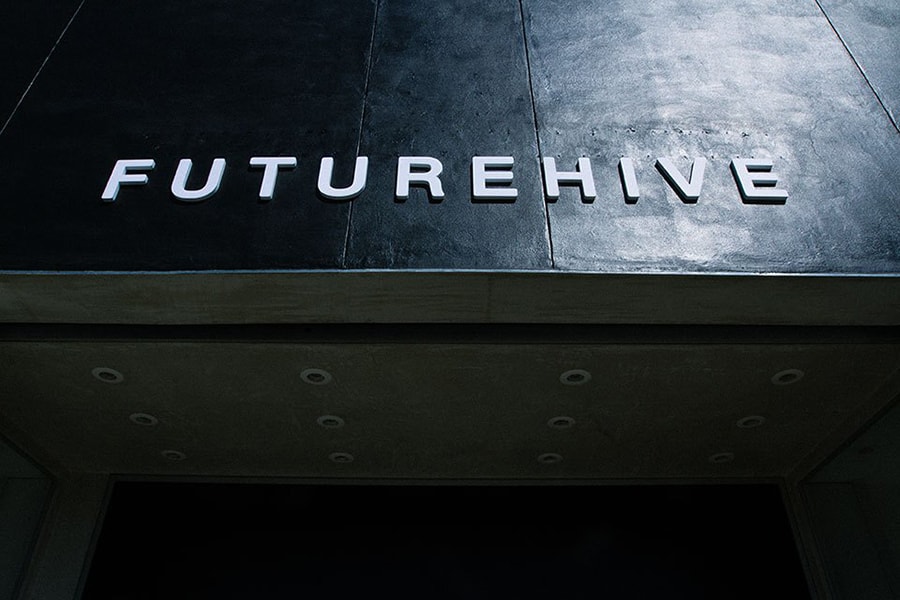 2 of 4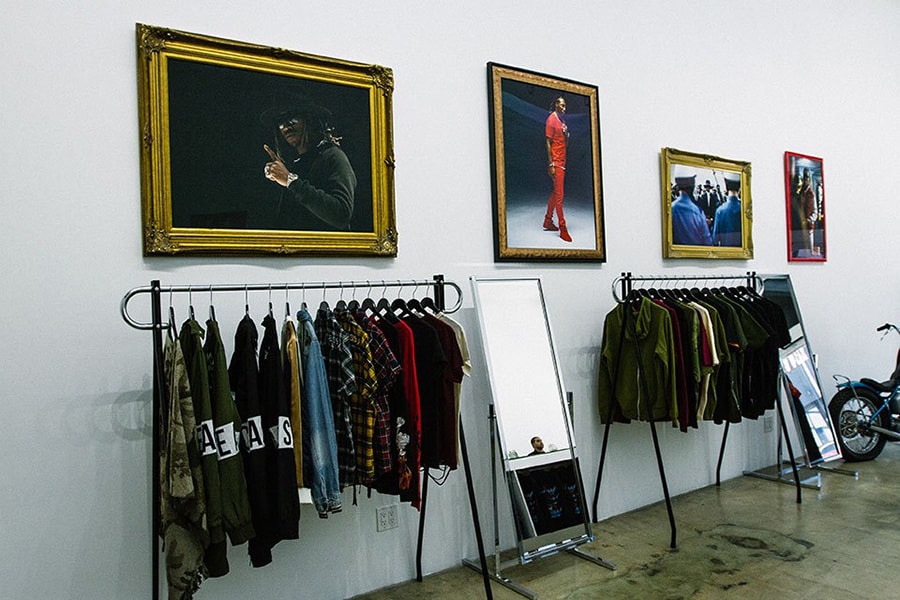 3 of 4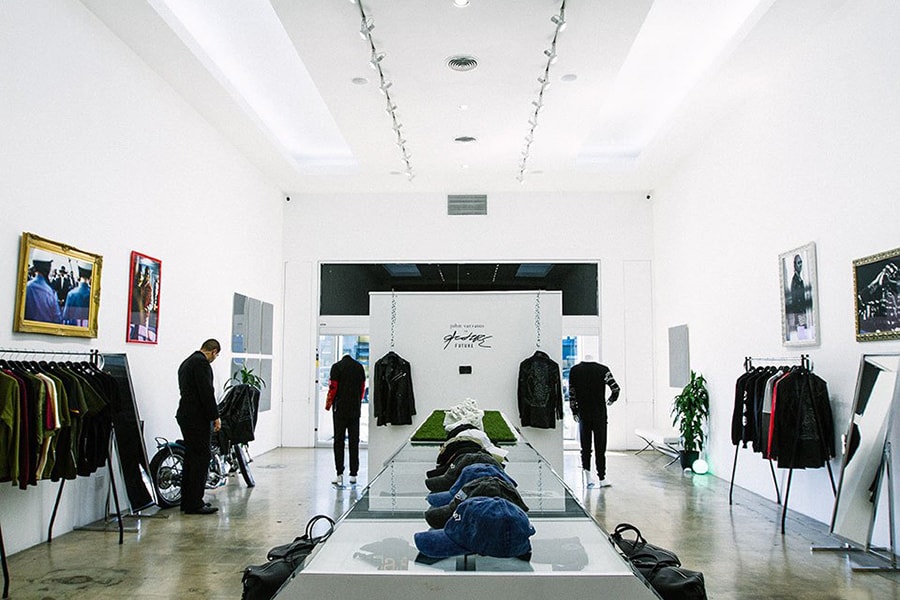 4 of 4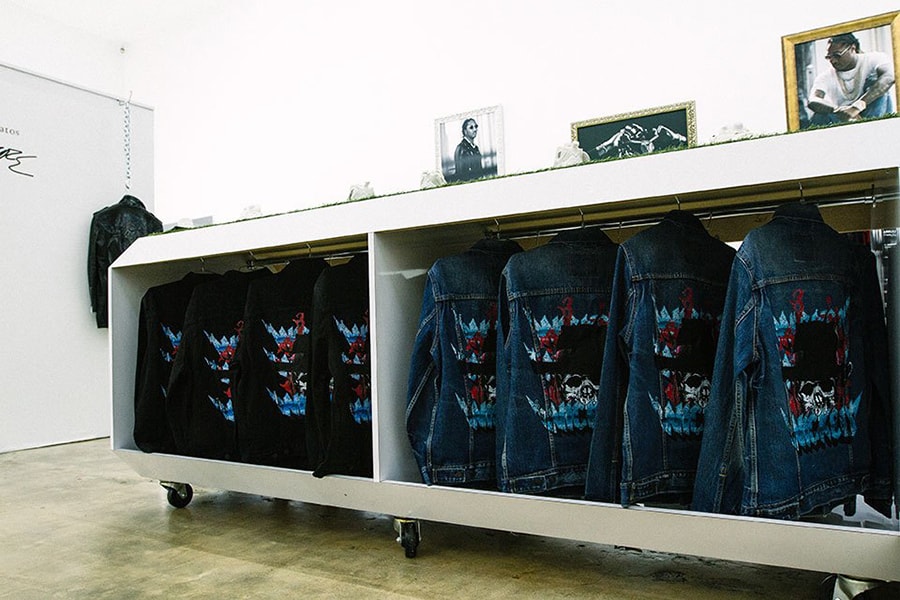 Titled the "Future Hive," ATL-based rapper Future hosted his own pop-up installation in LA's Seventh Letter Gallery Space. Showcasing his very own Freebandz merch, items from other such brands as John Varvatos, Cease & Desist, Pintrill and Moreca Atelier amongst others were also on display for purchase. Aside from collection wears, various accessory items, namely champagne bottle candles, jewelry, caps and bags also made noteworthy appearances. Helping to liven up the space was an old-school bike parked up front with plenty of hanging portraits of the "Where Ya At" rapper dispersed throughout.
Anti Social Social Club x Period Correct
1 of 3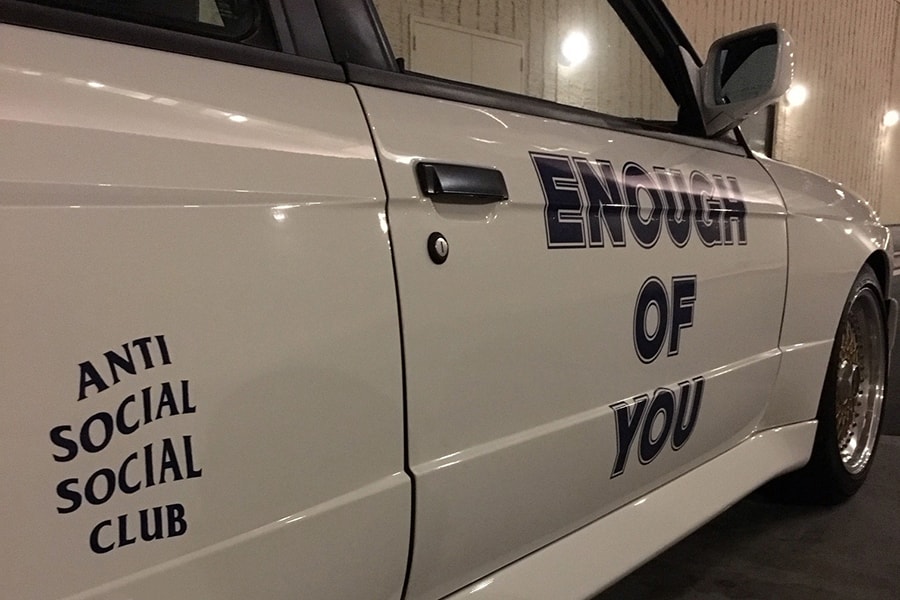 2 of 3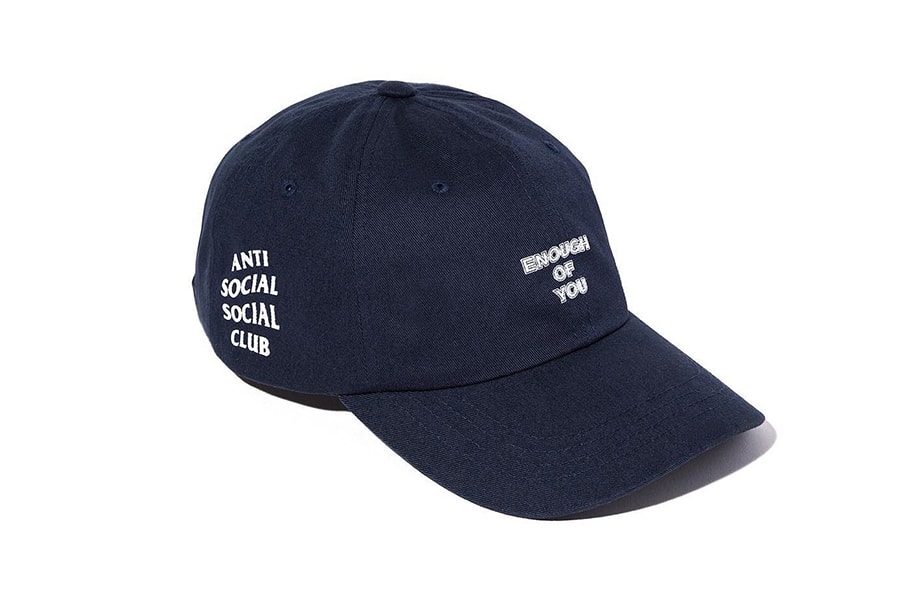 3 of 3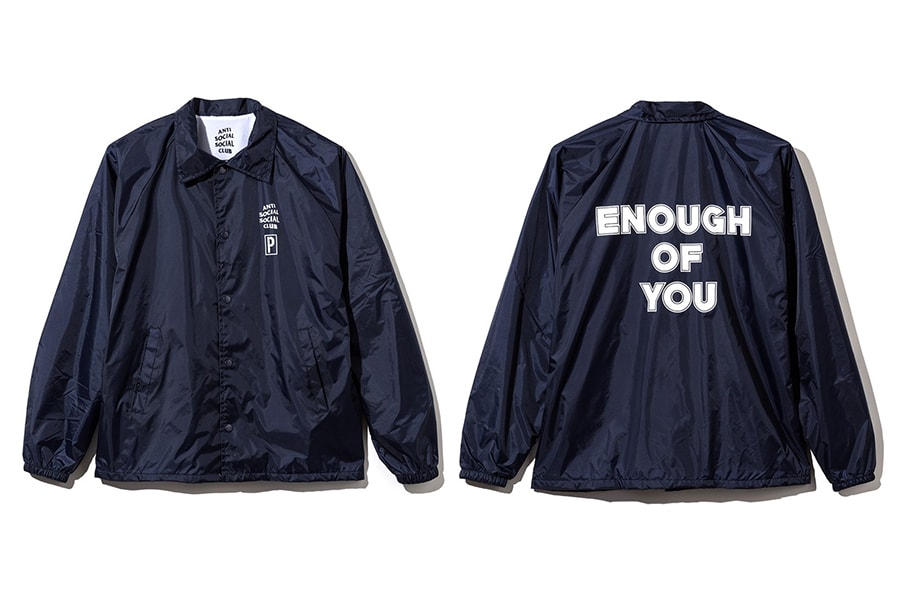 Recently joining forces were streetwear imprints Anti Social Social Club and Period Correct as they linked up to unveil their collaborative co-branded line. Tagged with the slogan "ENOUGH OF YOU," a stream of exclusive merch in the form of jackets, caps and tees made its way into the space. Teasing the public just days prior to launch, the duo released images of an "ENOUGH OF YOU"-branded BMW M3 E30, which became the decorative focal point of the project.
Cash Money Records at VFILES
1 of 4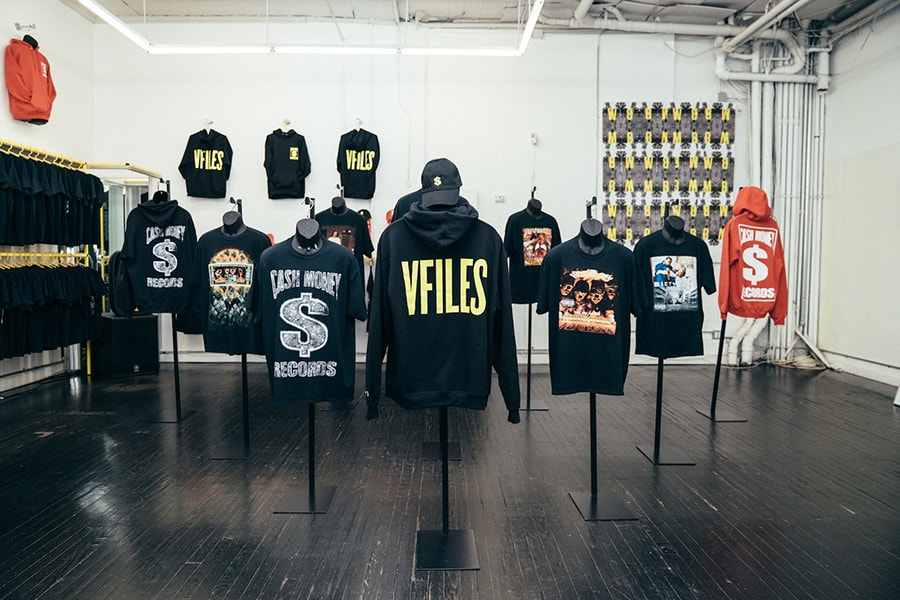 2 of 4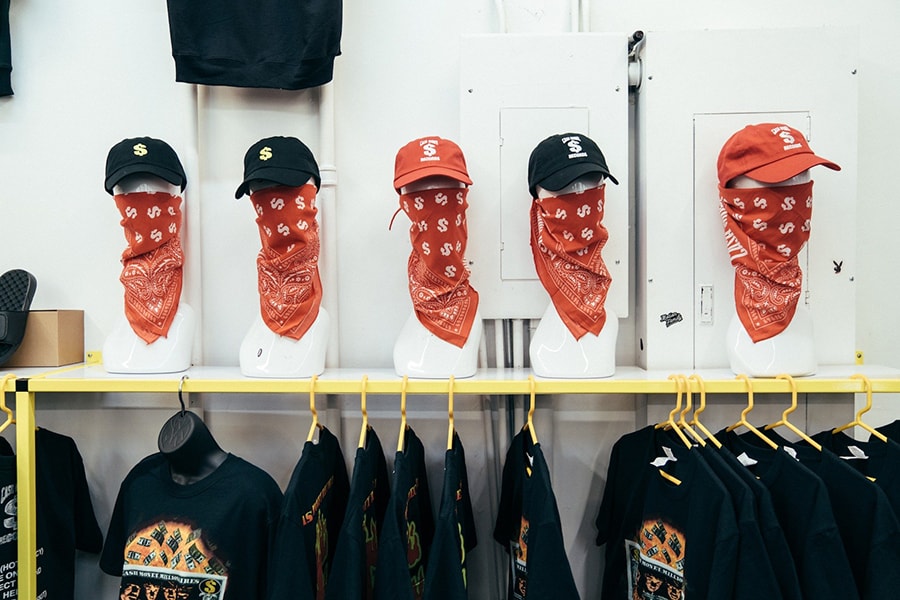 3 of 4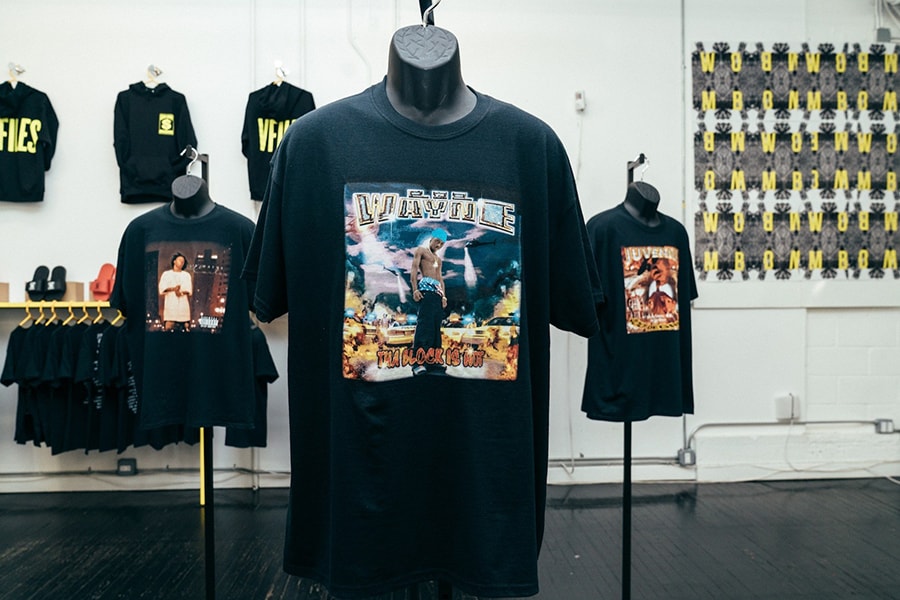 4 of 4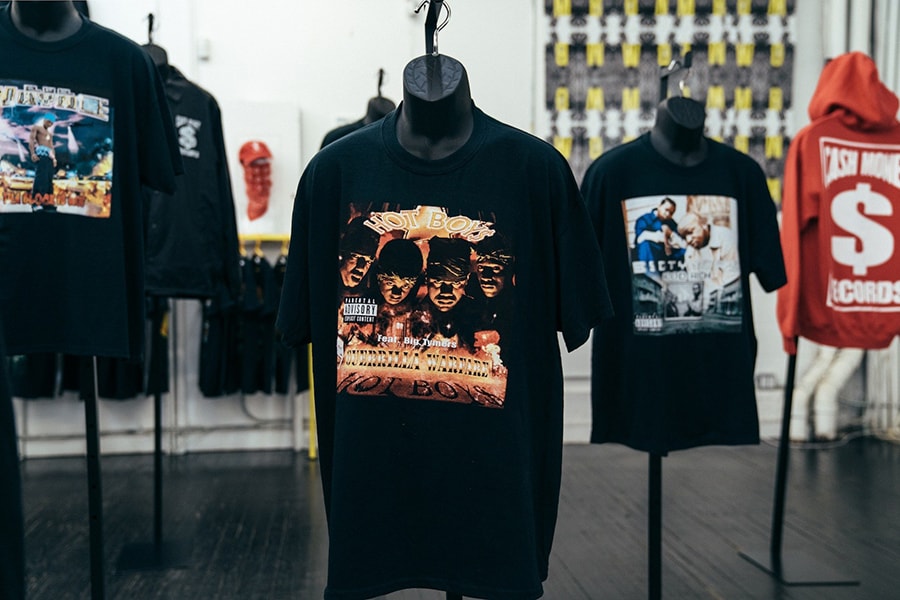 In a bit of hip-hop nostalgia, Cash Money Records invaded the VFILES Soho space last month to offer a range of pieces emblazoned with the record label's signature brand. Tees, coach jackets, hoodies, caps, sliders, and throw pillows plastered with logos and graphics of the crew offered a subtle reminder of the gang's heyday amongst all of the negative press currently circulating between Birdman and Weezy.
LQQK Studio "Gateway"
1 of 2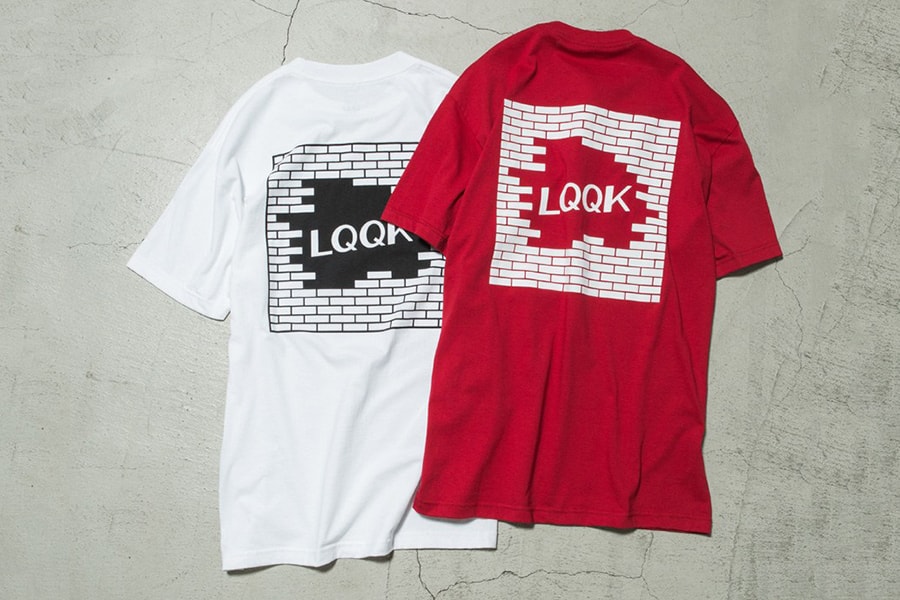 2 of 2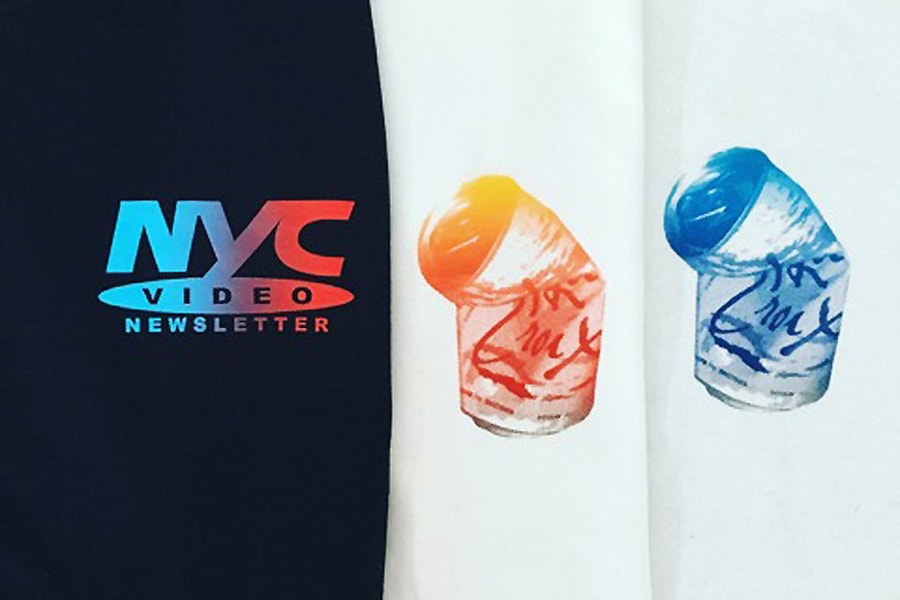 New York print creatives LQQK Studio journeyed out to Shibuya earlier this summer to set up its "Gateway" event at CONTACT TOKYO's multipurpose venue. Amassing a group of artists in varying genres, including Eric Elms, Peter Sutherland of graphic-heavy crew CNY NYC, L.I.E.S. Records, Brooklyn-based pin-maker Joe Garvey, and Aaron Bondaroff's Know Wave imprint, various screen-printed items from the impressive list above were made available to those in attendance. Part two of the event made way for an afterparty complete with some of NYC's most revered underground DJs.
Poll
What Was Your Favorite Pop-Up?
THE PARK · ING GINZA
Fear of God x Chapel NYC
Purpose Tour
VLONE Milan
Cash Money Records at VFILES
Anti Social Social Club x Period Correct
Future Hive
OFF-WHITE x Babylon LA
Frank Ocean "Blonde" Pop-up
MIDNIGHT STUDIOS
RIPNDIP
VLONE Los Angeles
fragment design x Louis Vuitton
"Revenge" Summer Sixteen
KITH x Nike
The Life of Pablo
LQQK Studio "Gateway"