Illegal Civilization Is Opening a Pop-Up Later This Week
The Los Angeles-based collective makes its way to Kinetics SB.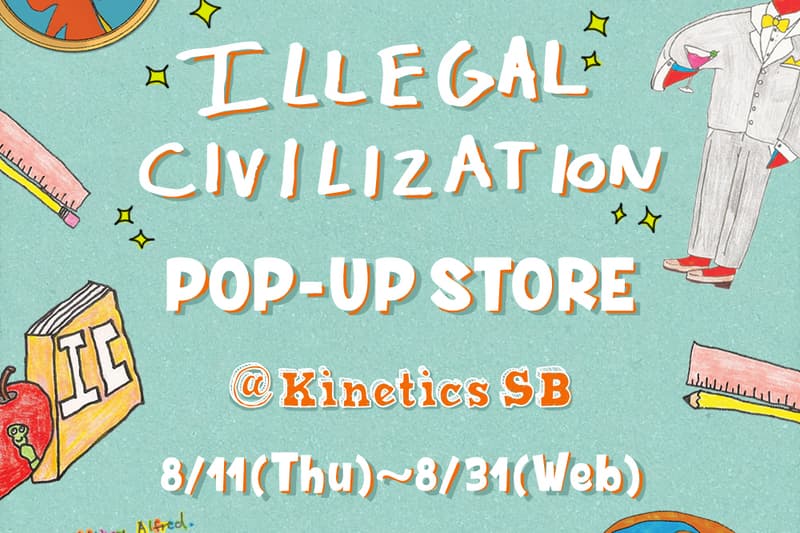 Fresh off of an art show that featured surprise appearances by both Tyler, The Creator and Kali Uchis, Los Angeles-based/Mikey Alfred-led/Odd Future-affiliated creative outfit Illegal Civilization is making its way to the new Kinetics SB spot for a special pop-up shop. Following the likes of this summer's Mac Miller collab and March's genre-bending skate flick, Ill Civ's latest endeavor will see it setting up shop in Tokyo for about three weeks, offering up limited edition goods and (maybe) some special guest appearances in the process.
Stay tuned for a look inside and expect Illegal Civilization's Harajuku pop-up to open at Kinetics SB this Thursday, August 11. The limited-time shop will remain open through the end of the month.