Frank Ocean Names His Favorite Songs & Movies
As listed by the man himself in the 'Boys Don't Cry' magazine.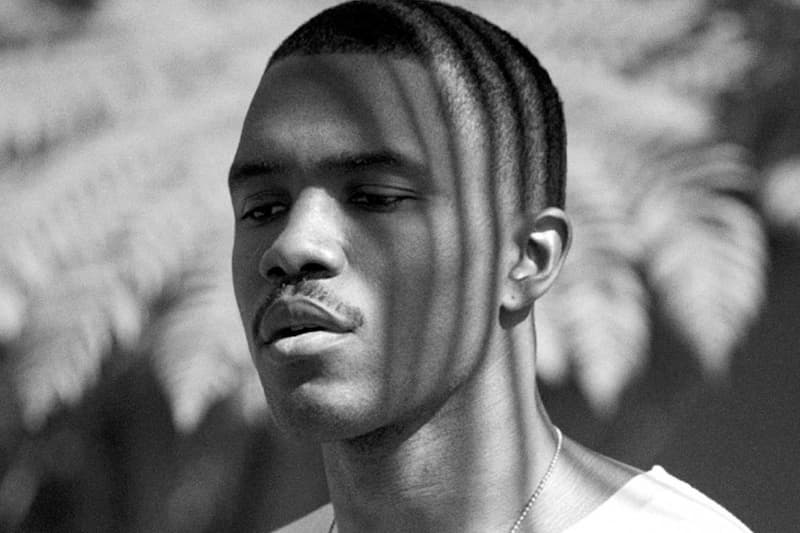 If, for some reason, you need a little break from Endless and Blonde, you can channel a little of Frank Ocean's inspiration thanks to a playlist of the man's favorite tracks. As listed by Ocean himself in the Boys Don't Cry zine — which also includes, among other things, a list of his favorite movies and an ode to McDonald's french fries by Kanye West — and highlighted by Genius, the artist's faves include everything from Jimi Hendrix's "Crosstown Traffic" and Frank Sinatra's "How Insensitive" to Death Grips' "Bitch Please," The Beatles' "I Am The Walrus," Outkast's "Vibrate," "Something About Us" by Daft Punk and, yes indeed, The Cure's "Boys Don't Cry."
Check out the full list of Ocean's favorite tracks below and head on over to HYPETRAK to check out his favorite flicks.
"Crosstown Traffic" – Jimi Hendrix
"How Insensitive" – Frank Sinatra
"Scarborough Fair" – Simon & Garfunkel
"Alina" – Arvo Part
"I Feel Love" – Donna Summer
"To The Last Whale" – Crosby & Nash
"Prints Tie" – Bobby Hutcherson
"Jardim Dos Deuses" – Joyce Moreno
"Fade Into You" – Mazzy Star
"No More Shall We Part" – Nick Cave & The Bad Seeds
"I Never Learnt To Share" – James Blake
"One Mo Gin" – D'Angelo
"The Last One To Be Loved" – Gabor Szabo
"Shadows" – Lonnie Liston Smith & The Cosmic Echoes
"Images Live In 1964″ – Nina Simone
"The First Time Ever I Saw Your Face" – Roberta Flack
"It's Gonna Rain" – Steve Reich
"Stardust" – Willie Nelson
"Nós e o mar" – Tamba Trio
"$" – D.R.A.M.
"When I Die" – GoldLink
"The Man-Machine" – Kraftwerk
"Asiko" – Tony Allen
"Earth Bound Hearts" – John Mclaughlin feat. John Surman
"Simply Beautiful" – Al Green
"Mr. Bojangles" – Nina Simone
"Flamingo" – Todd Rundgren
"The Medley Of Praise" – Daryl Coley
"Claire De Lune" – Isao Tomita
"Calls" – Robert Glasper feat. Jill Scott
"Your Smile" – Chaka Khan and Rufus
"Bitch Please" – Death Grips
"Anthrax" – Gang Of Four
"I Am The Walrus" – The Beatles
"Jesus Children Of America" – Stevie Wonder
"Garden Of Linmiri" – Caustic Window
"Home (YouTube Rip)" – Kim Burrell
"Vibrate" – OutKast
"12 Aisatsana" – Aphex Twin
"Mis" – Alex G
"Right Down The Line" – Gerry Rafferty
"Anytime" – Ray J
"Jesus" – Curtis Mayfield
"Something About Us" – Daft Punk
"Your Daddy Loves You" – Gil Scott Heron
"Portrait Of Tracy" – Jaco Pastorius
"Rusholme Ruffians" – The Smiths
"When U Were Mine" – Prince
"Road To Nowhere" – Talking Heads
"Boys Don't Cry" – The Cure