Introducing the Converse All Star Modern HTM
The trio's first foray outside of Nike ushers in a new modernization for the All Star.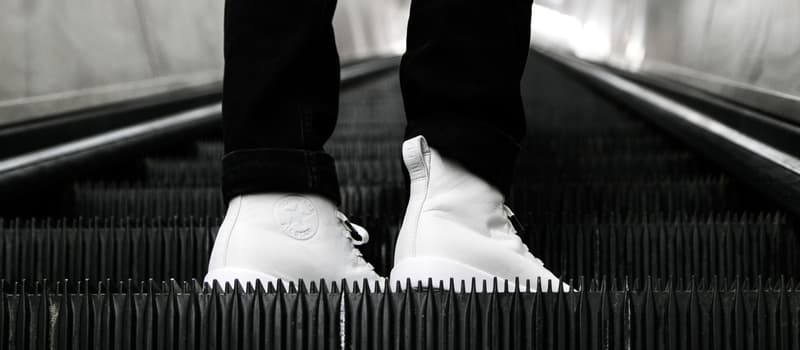 As far as icons go, there's nothing more historic than the Converse All Star. Its timeless shape and effortless style has proven its worth in all realms of fashion, establishing its stand as a footwear staple from as early as the 1970s. And while a need for nostalgia and "go-to" sneakers may point to the original All Stars, Converse has given its premier hi-top a modern revitalization in the form of the All Star Modern, and the first release is presented with a little help from the masters of innovative hype: Hiroshi Fujiwara, Tinker Hatfield and Mark Parker, aka "HTM."
1 of 3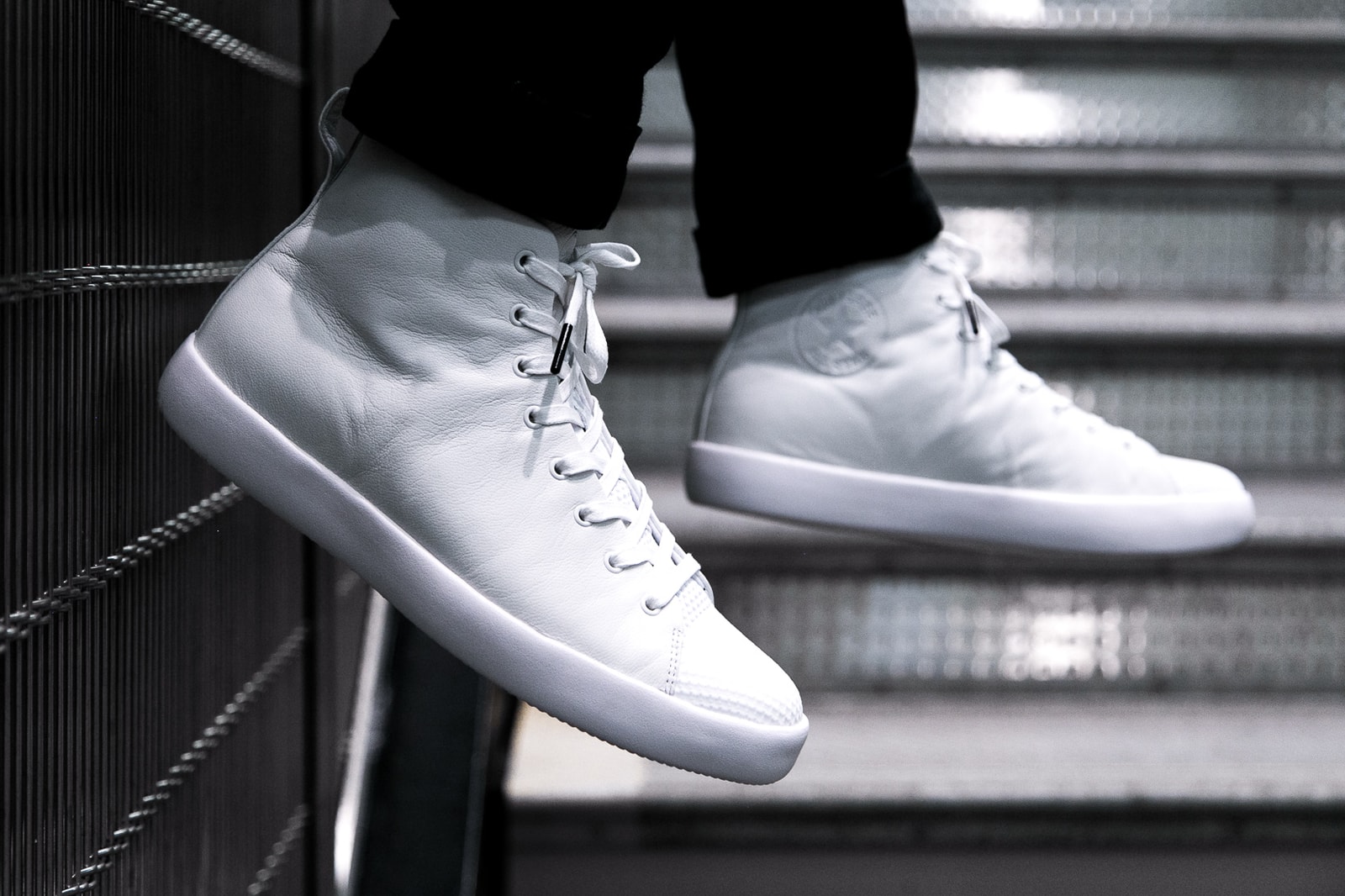 2 of 3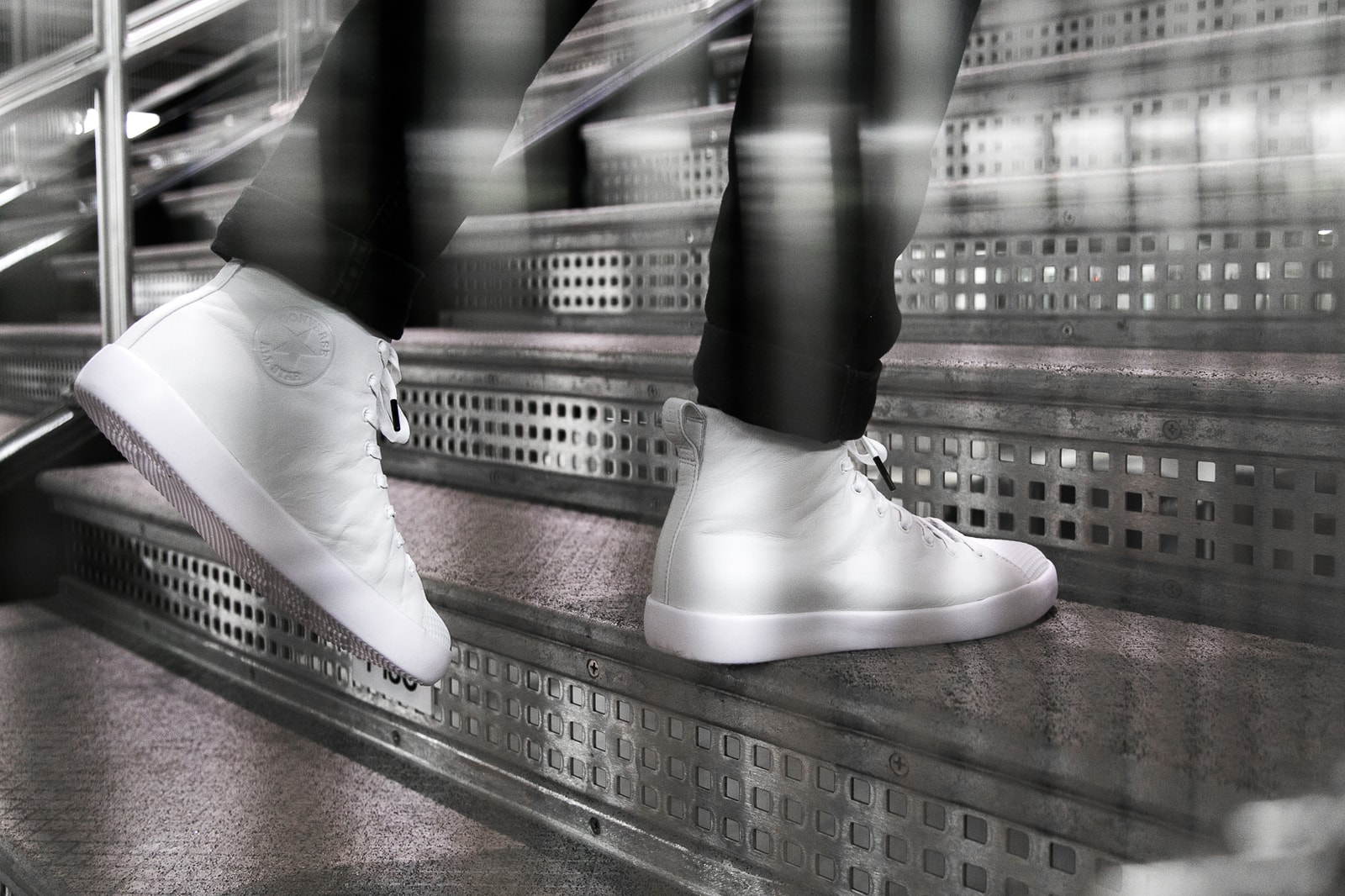 3 of 3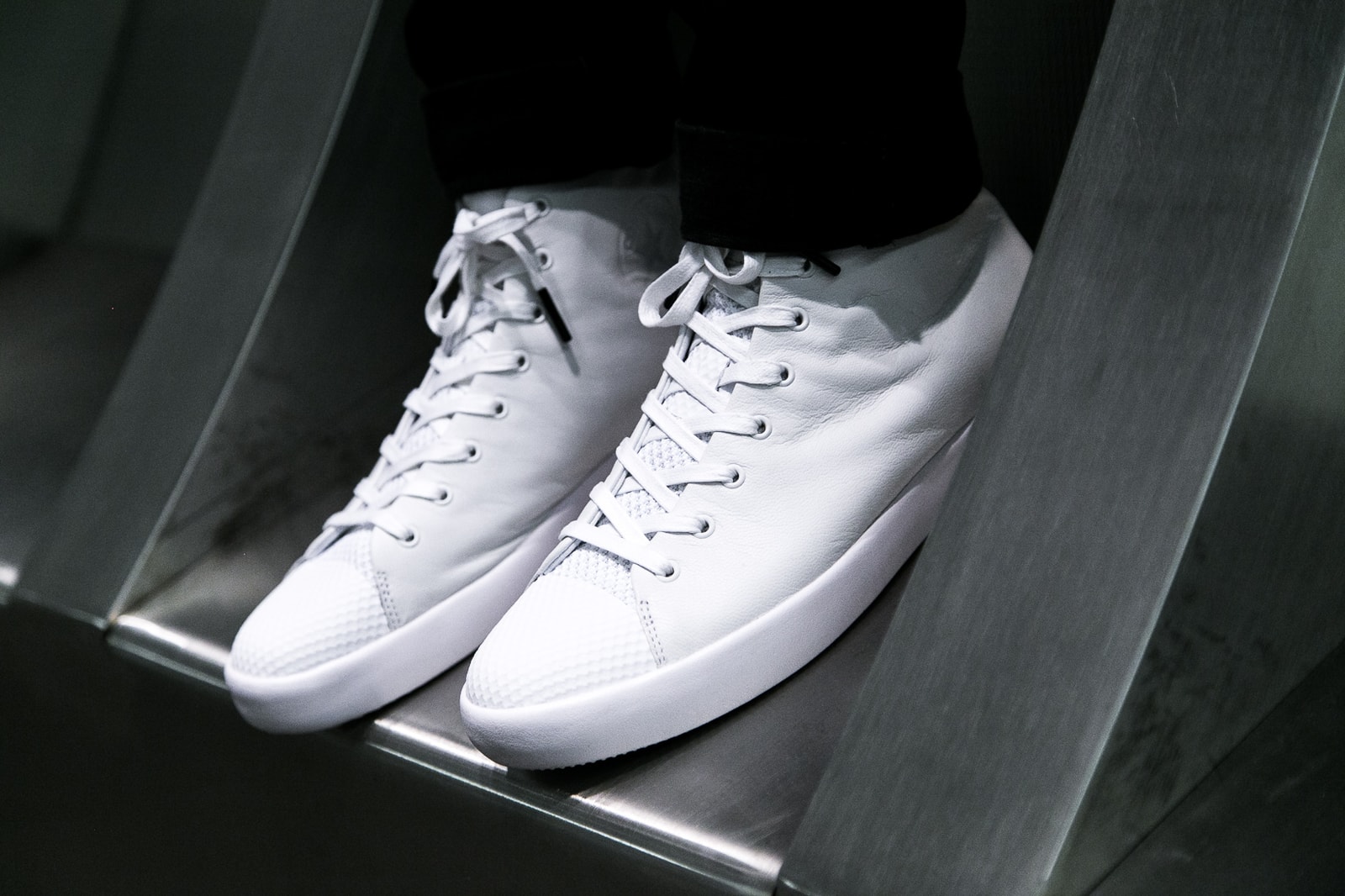 Their presence with Nike has seen the release of some of the most sought after sneaker designs and colorways collectors and enthusiasts have ever seen, and under the Converse brand the three elevate the All Star to new heights of innovation and luxury. The All Star Modern thus remains true to the ethos of the 1920s All Star — rather than radically redesigning the basketball shoe, HTM and Converse have upgraded its parts and overall feel, while maintaining the classic shape and atmosphere found throughout the decades.
1 of 4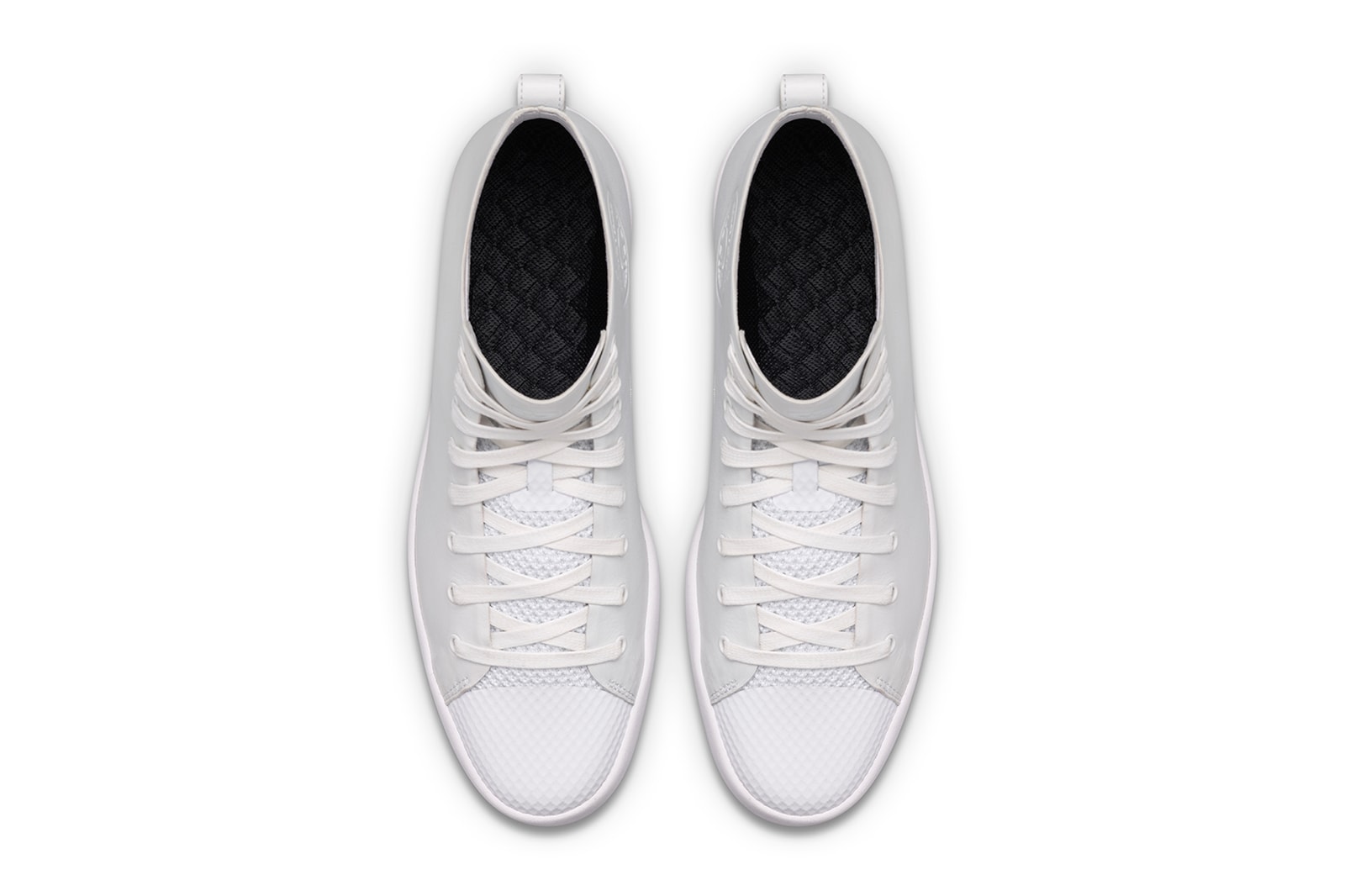 2 of 4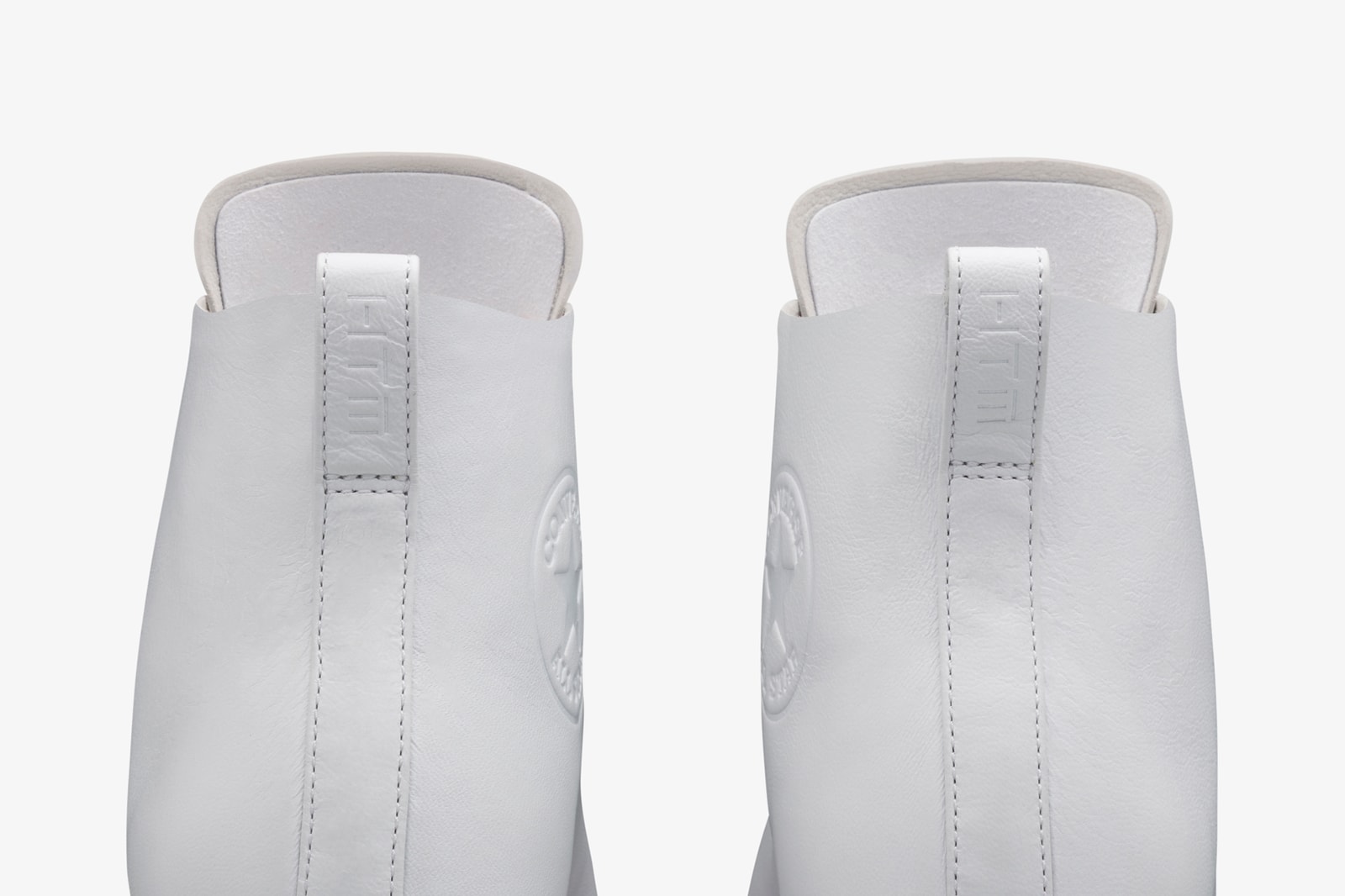 3 of 4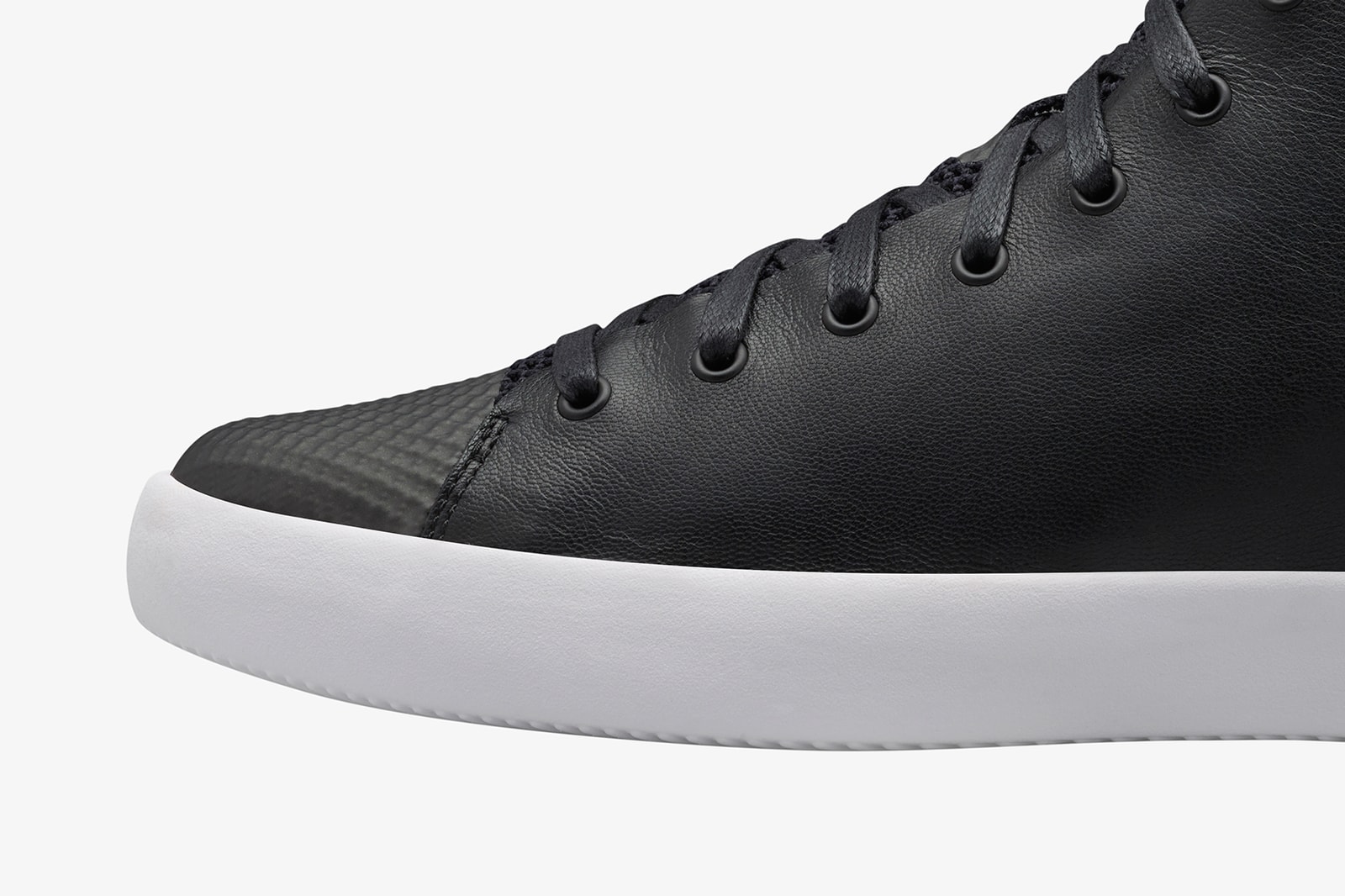 4 of 4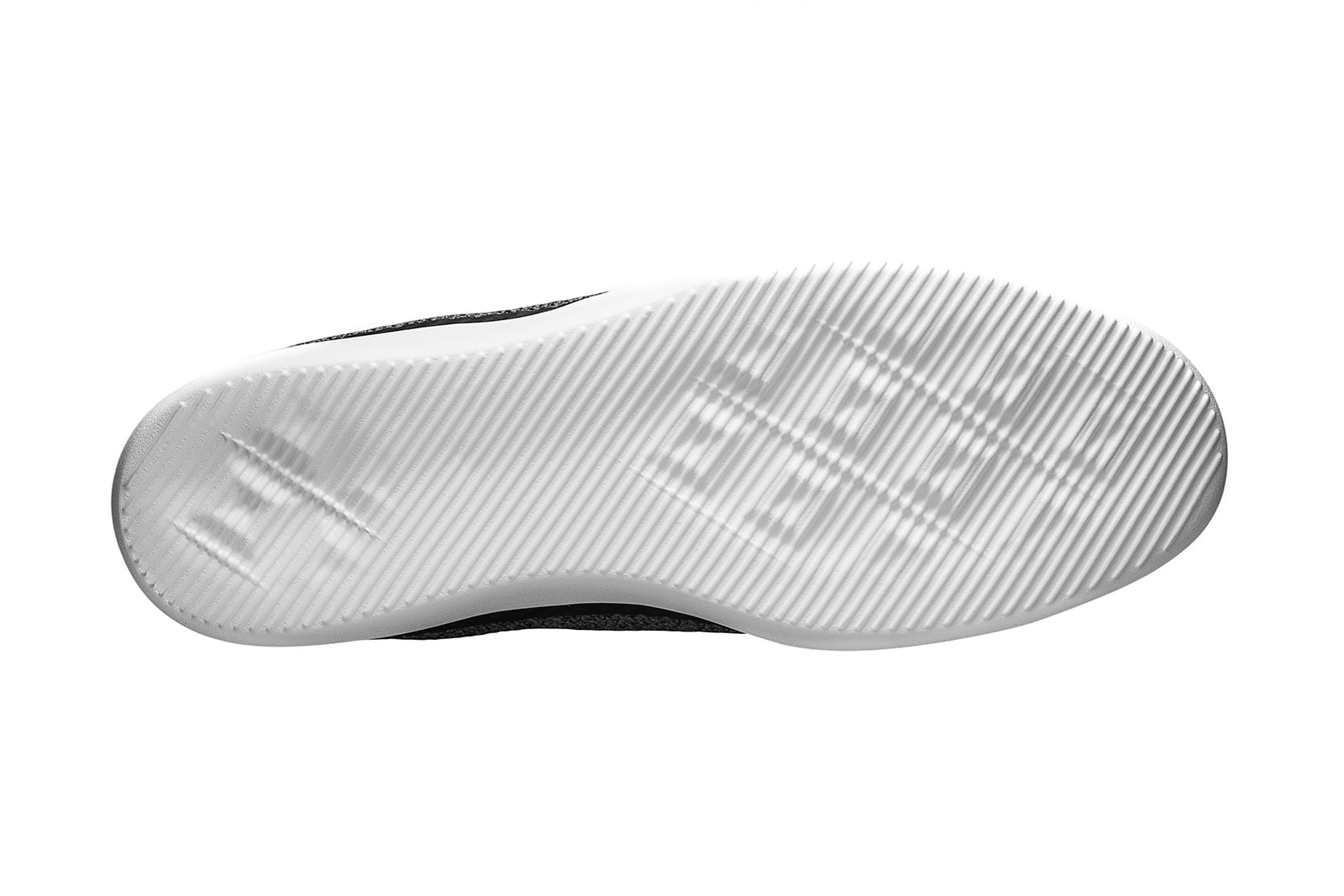 "First and foremost, we want [Converse fans] to know we are listening to them and progressively studying their life and trying to get into their heads," stated Bryan Cioffi, VP and creative director of global footwear at Converse. "We want anyone that picks this up to see that we are really focused on making high quality, lightweight, comfortable products." The All Star Modern maintains all the aesthetic of the original sneaker, while incorporating advanced technologies utilized in Nike's repertoire; a Phylon sole (with a playful reinterpretation of the traditional All Star outsole patterning) gives the perfect balance of structure and comfort, while a circular knit upper and the inclusion of Hyperfuse technology maintains an unrivaled lightweight body.
The HTM version's exclusive use of a full goat leather upper provides the premiere version with a new level of luxury in rich black and tonal white that, with wear and tear, will only soften and patina over time to produce an even more special addition to one's All Star collection. Striking details include a prominent-yet-subtle HTM branding on the heel pull, an embossed ankle patch on the medial sides as well as a hidden secret detail under the sock liner that must be experienced to be believed — a sign that while HTM is focused on quality in production and over-the-top attention to detail, they're still able to have a bit of fun in the process.
1 of 3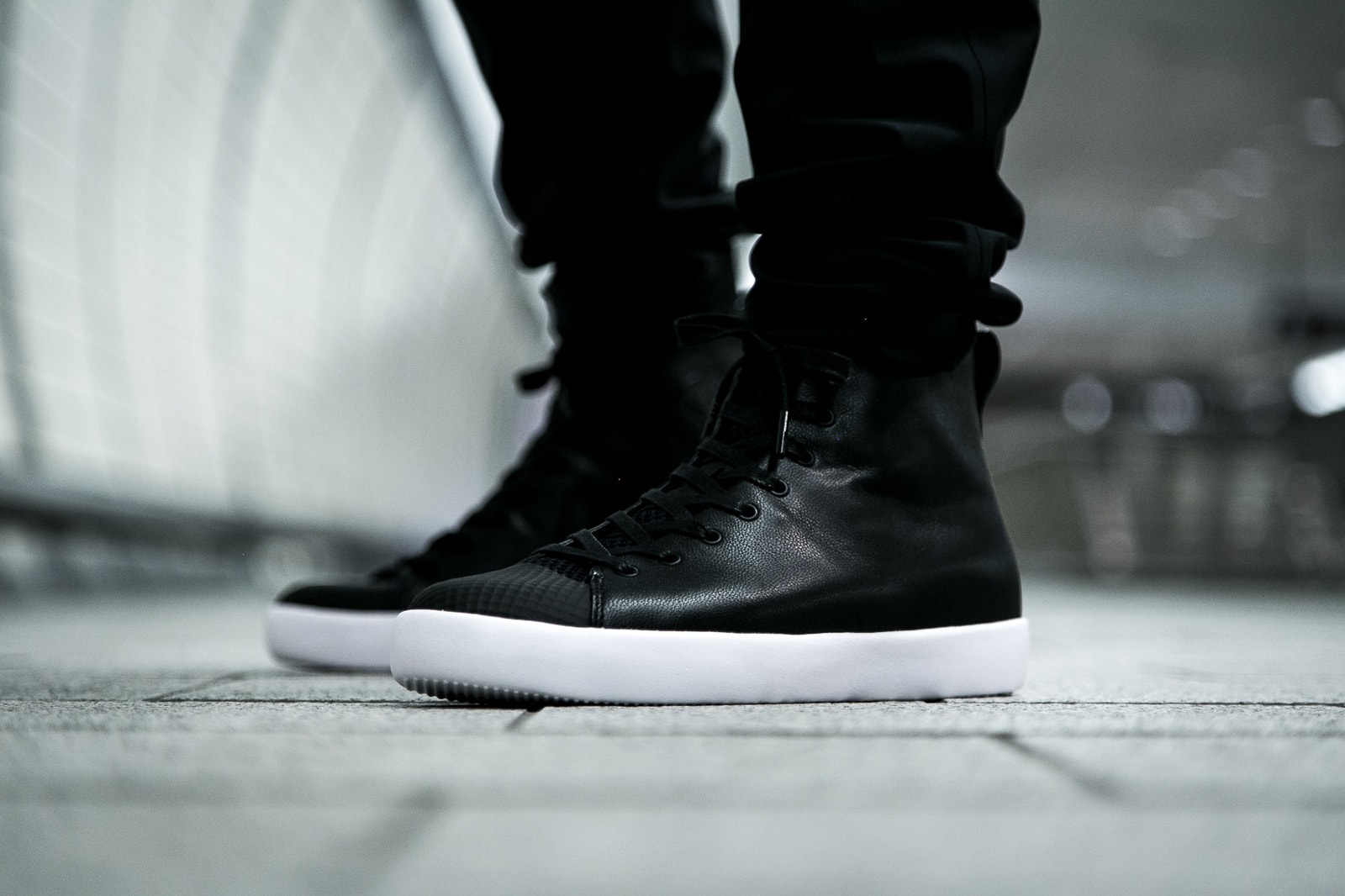 2 of 3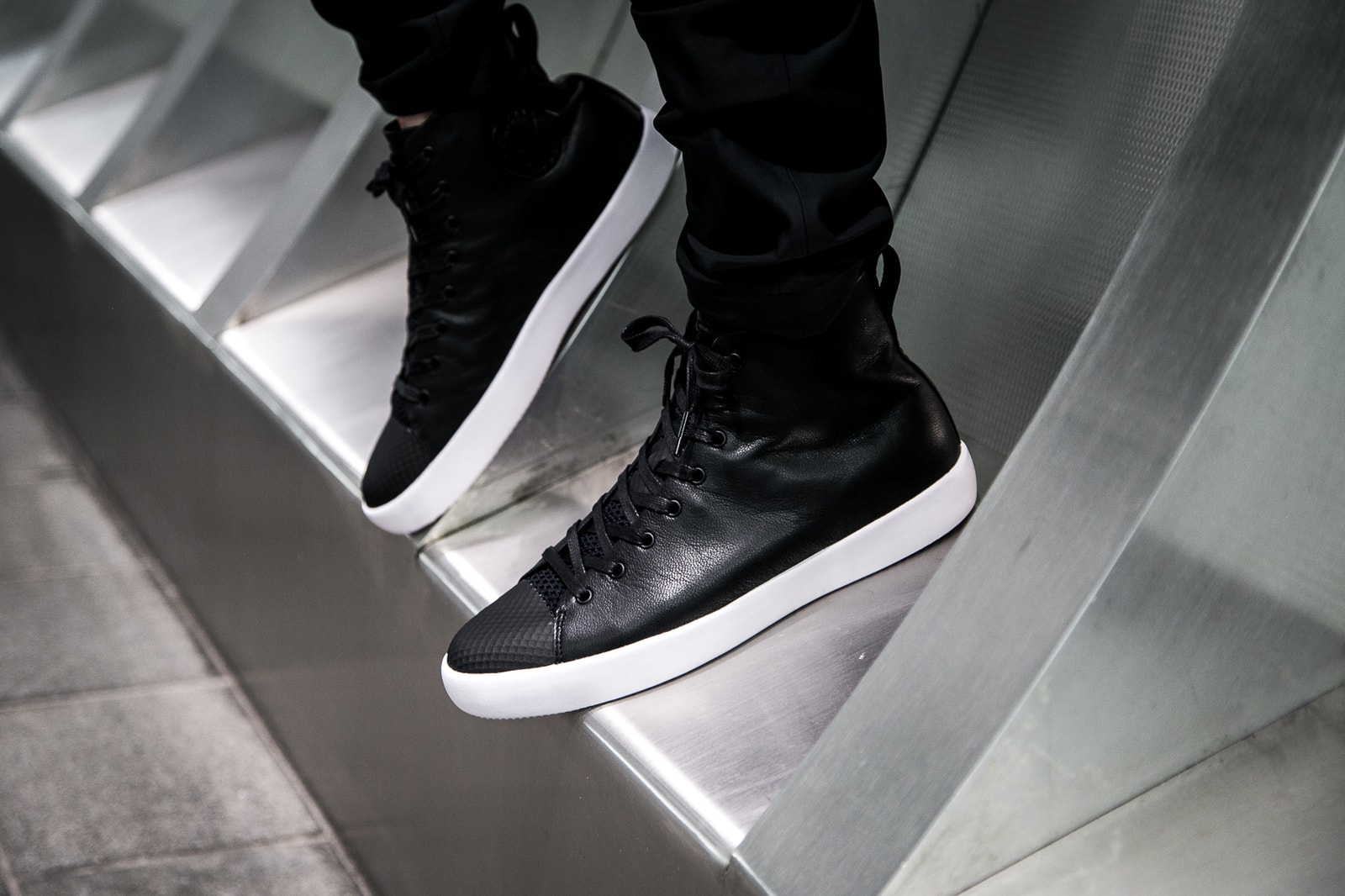 3 of 3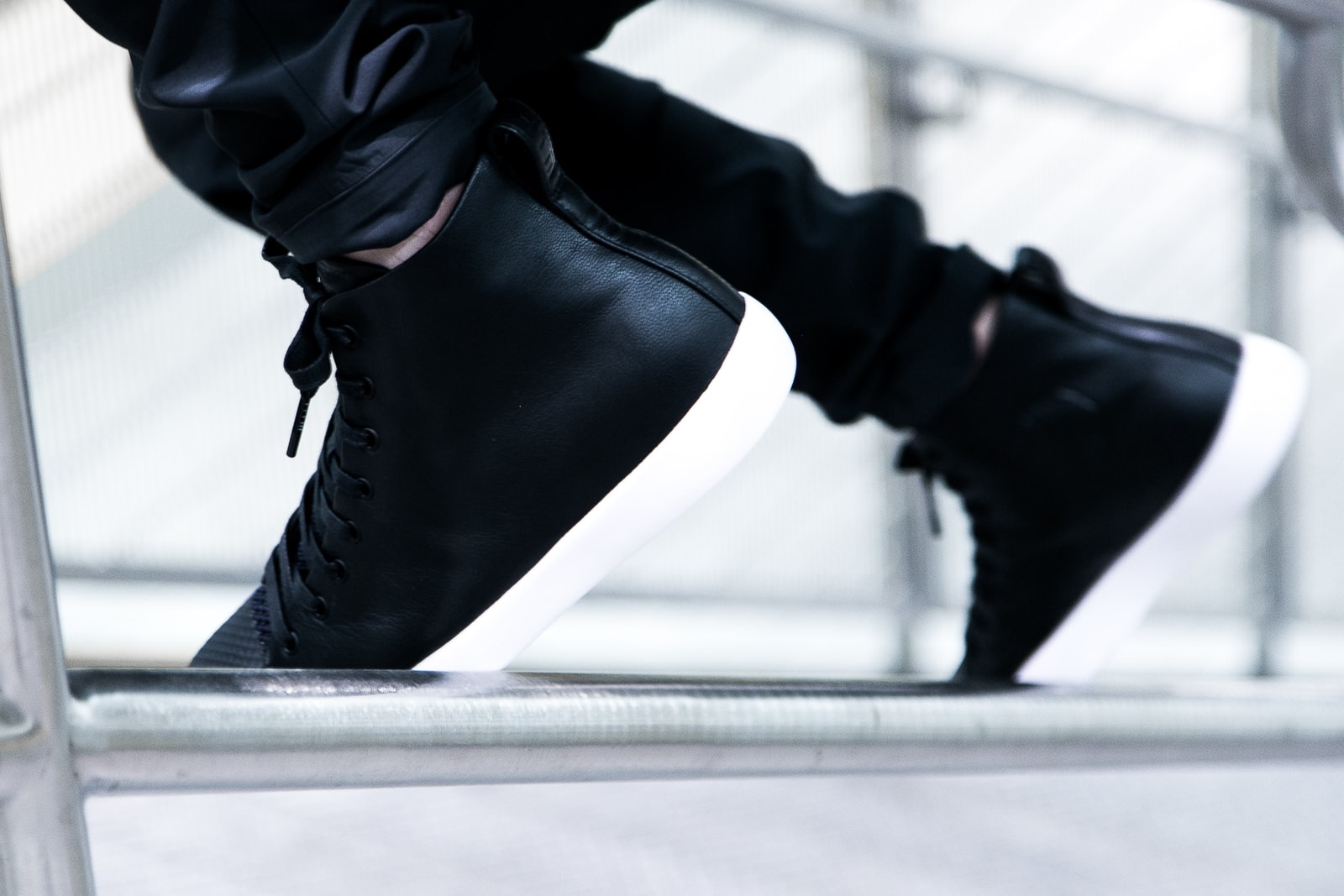 "This is the journey we're going on. This is the first step."
Having a back catalog as extensive as Converse's and the technologies and rigorous testing and refinement abilities brought by Nike has shaped to form a powerhouse of new ideas for Converse and its upcoming releases. The most important aspect of the All Star Modern (and its special HTM edition) is that while it represents a new sneaker, it is not meant as a replacement of any sort to the time-honored All Star; the Modern is meant as an authentic approach to innovation. When asked about the reasoning and value behind the new release, Bryan Cioffi continues:
"It's all about authenticity and how we can draw from the past and bring modernity to that in a very authentic way. The majority about it is about our consumer — we are making these for them. We want to make really well done products. And this is the journey we're going on. This is the first step."
The Converse All Star Modern will release on June 16, while the special premiere HTM version will see its release at Nikelab on June 9.