Is L.A. the Next NYC for Fashion?
Talking to industry representatives for their opinions on the matter.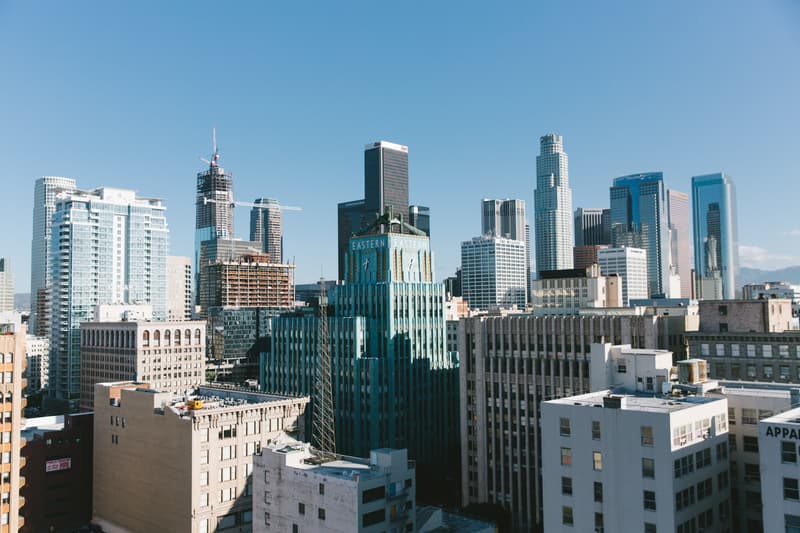 1 of 16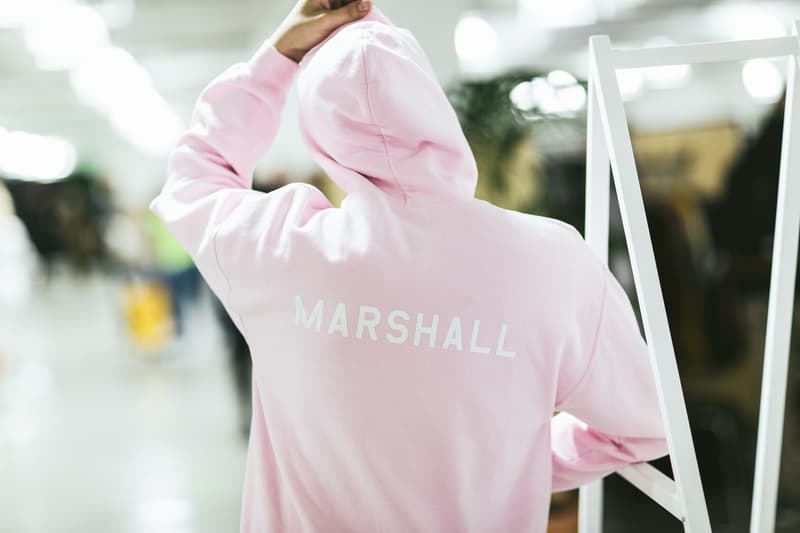 2 of 16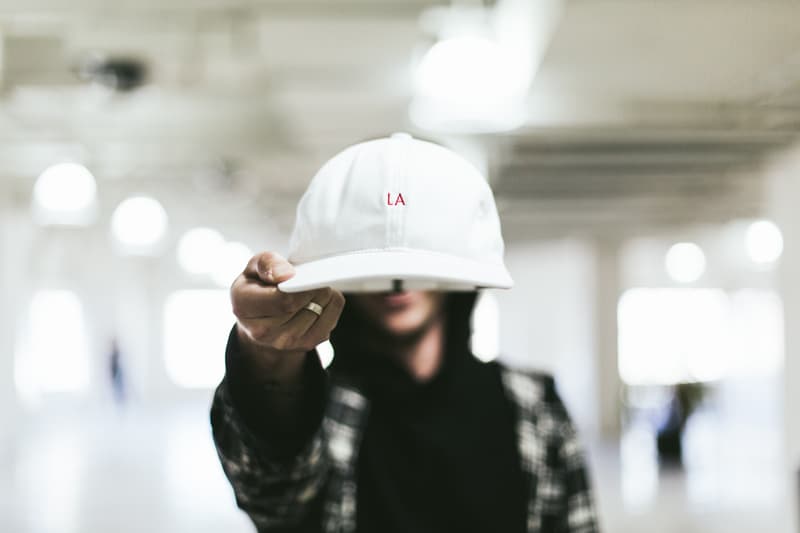 3 of 16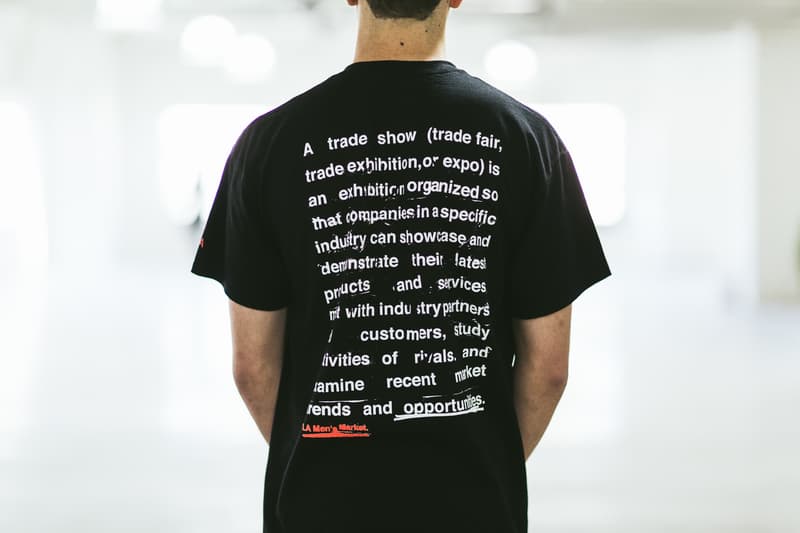 4 of 16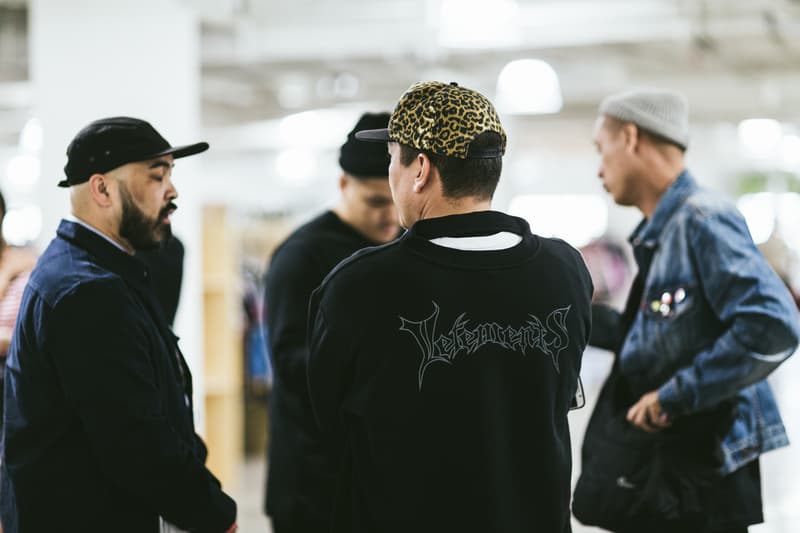 5 of 16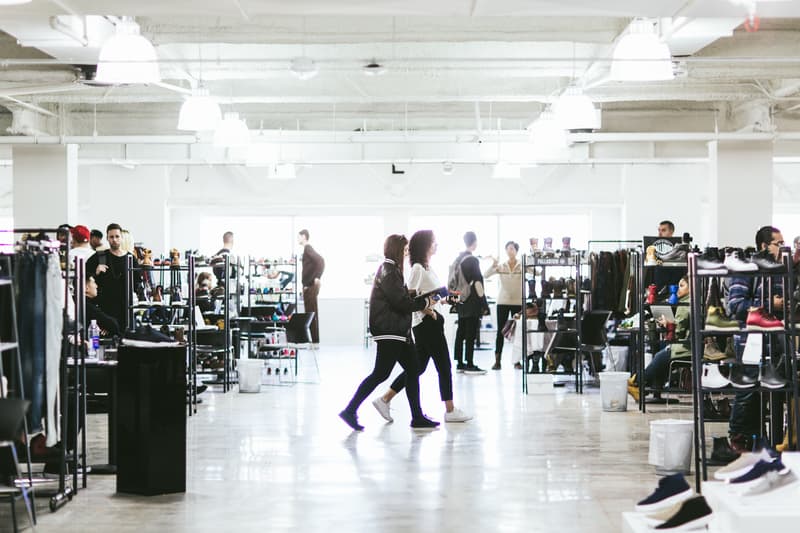 6 of 16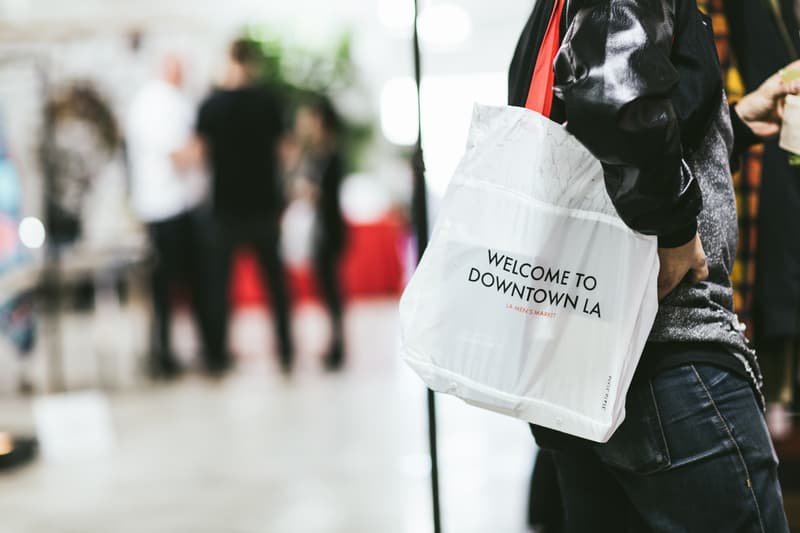 7 of 16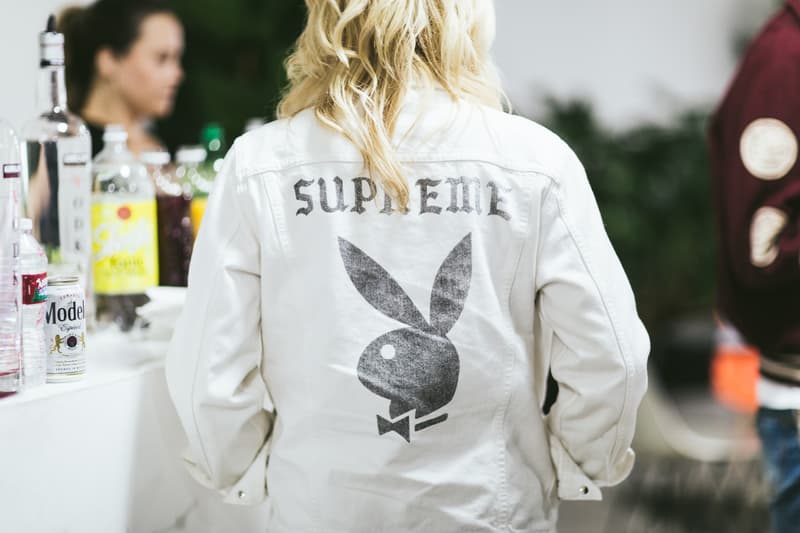 8 of 16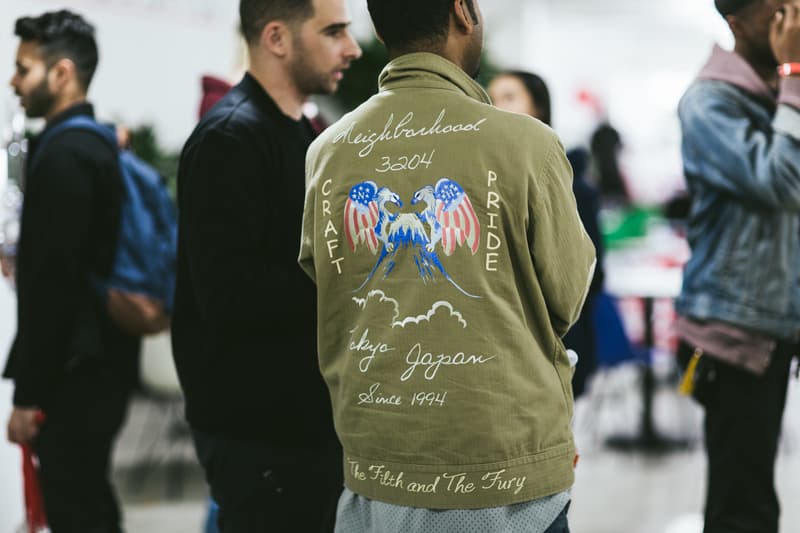 9 of 16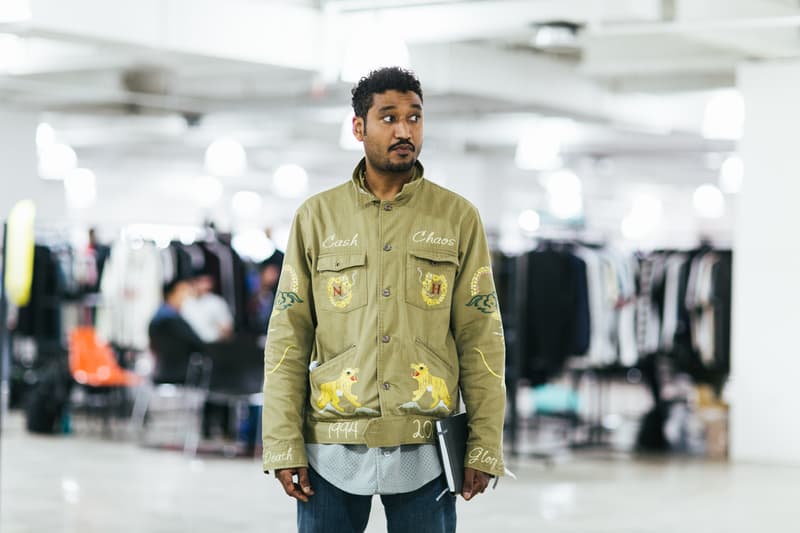 10 of 16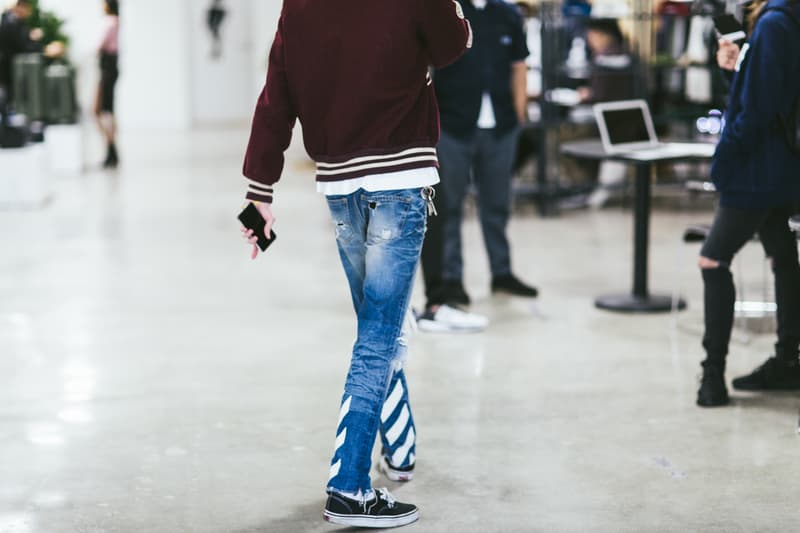 11 of 16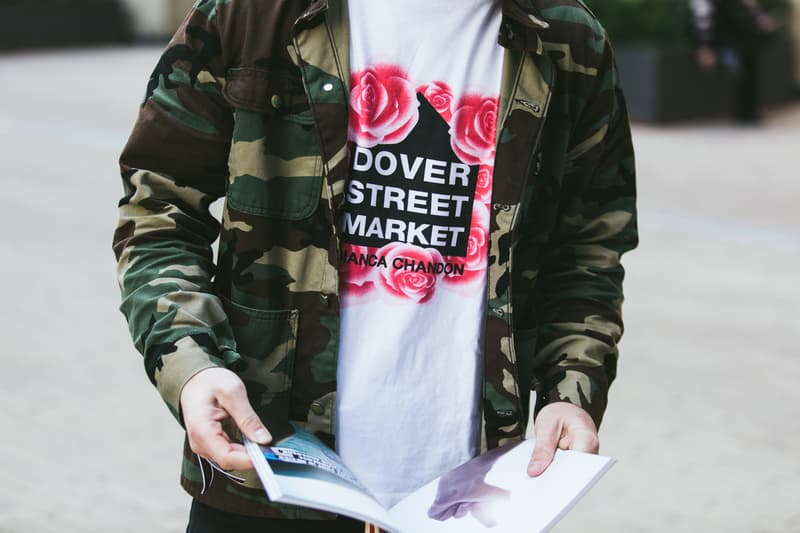 12 of 16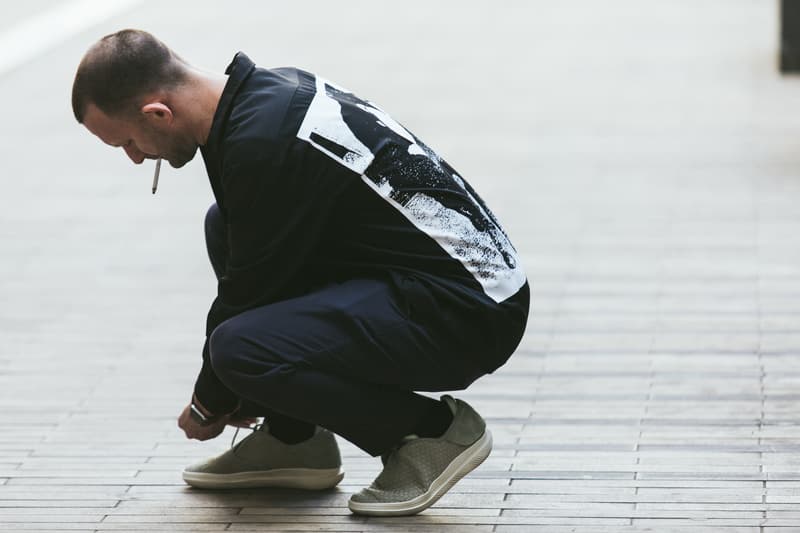 13 of 16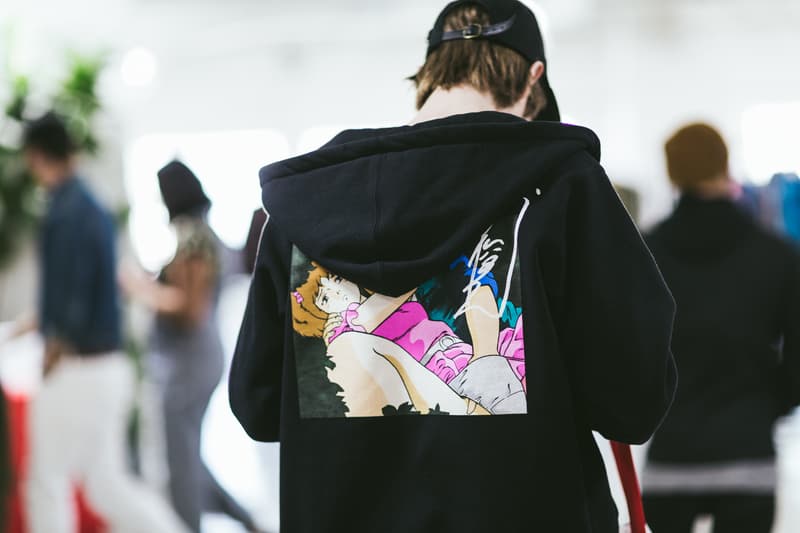 14 of 16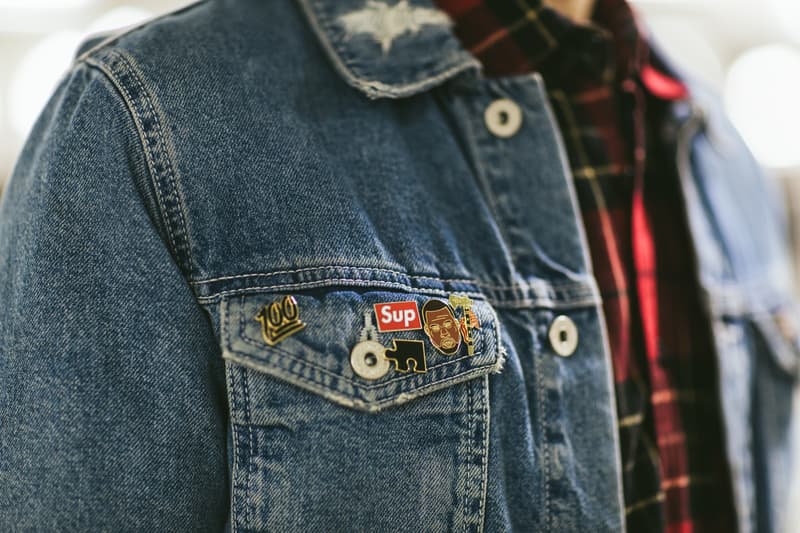 15 of 16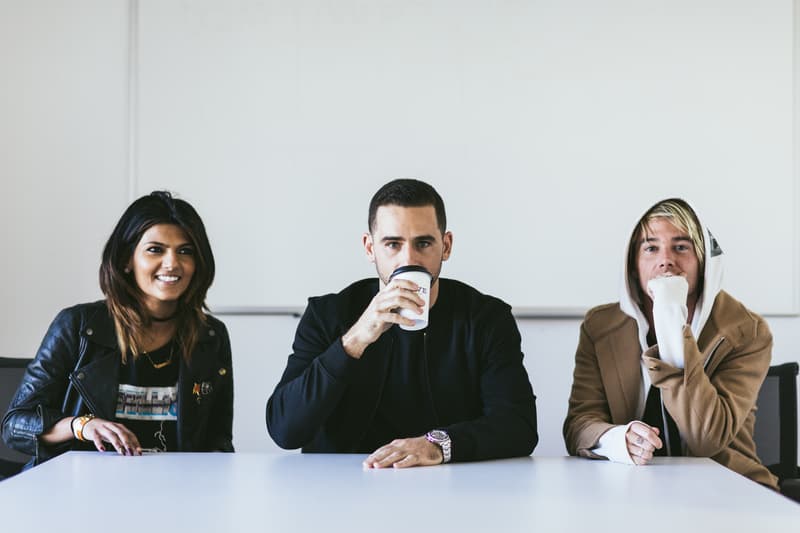 16 of 16
The hypothesis of this article is definitely a bold one. To question whether one city is better than another at anything is controversial in its own right. To pit two cities like Los Angeles: the sun-scarred mecca for elongated tees, boardshorts and smoothie-lovers, and New York City: the chaotic melting pot of abstract stylistic influences and overly-fierce attitudes, is simply calling out for trouble. But without immediately siding with either coast in a fit of patriotic quarrel, we wanted to explore what the industry had to think and say about the current fashion-centric status from both places.
It is safe to say that traditionally, NYC is regarded as America's fashion capital — and ranked fourth in the world according to GLM — with New York Fashion Week and the heritage that stems from SoHo cementing that status. With that said, and as fashion in general becomes ever-prevalent throughout mainstream audiences — with niche, in-the-know brands now becoming more accessible than ever before thanks to social media and today's ease of communication — the rest of the world is grappling at the chance to show off what creativity it has to offer. That competition is definitely happening within the United States, and the challenger is most definitely Los Angeles.
The city comes with incomparable influencers like Kanye West at the forefront of representing L.A.'s fashion frontier, and the likes of Jerry Lorenzo's Fear of God, John Elliott and Chris Stamp's Stampd right by his side to push the like-minded aesthetic that's undoubtedly significant in today's fashion scene. Then there are the Golf Wangs, the Anti Social Social Clubs, and the Brain Deads that travel on their own tracks but are equally carrying Los Angeles up with them. Let's not forget about the transplants that decided to move to the city of lost angels from across the way, some even coming from the great New York itself – Magasin's Josh Peskowitz, Publish's Alex James (originally from New Jersey) and The Blind Barber's Josh Laub to name a few.
Maybe it's the sun, the surf and In-N-Out that has attracted an influx of the fashion-conscious to the West Coast. In fact, that has a lot to do with it. We learned that L.A.'s weather and energy works well when it comes to working alongside the fashion seasons, and it's location and space gives it the advantage of true American-made factories accounting for better quality in products. To explore further, we grabbed the opportunity at Downtown Los Angeles' only menswear trade show: LA Men's Market (with its next show happening on October 18 and 19), where pooled together are brands and buyers from across the nation, and managed to sit down with a selected list of representatives to gain insight into their thoughts and observations on the current fashion landscape from both L.A. and NYC — why people are moving west, what elements make L.A.'s stylistic aesthetics worth competing against, and whether or not we should even be comparing the two cities in the first place.
1 of 7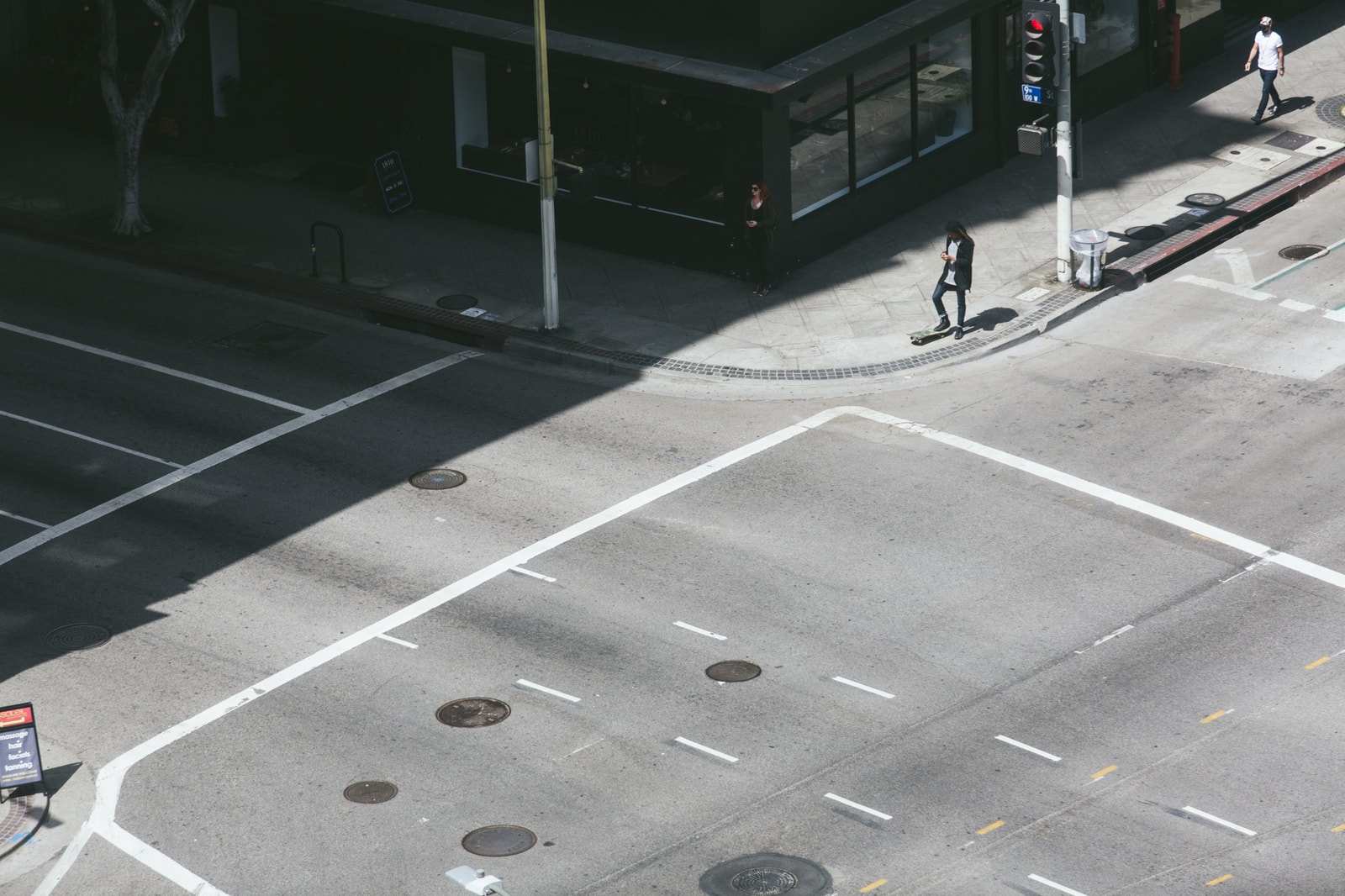 2 of 7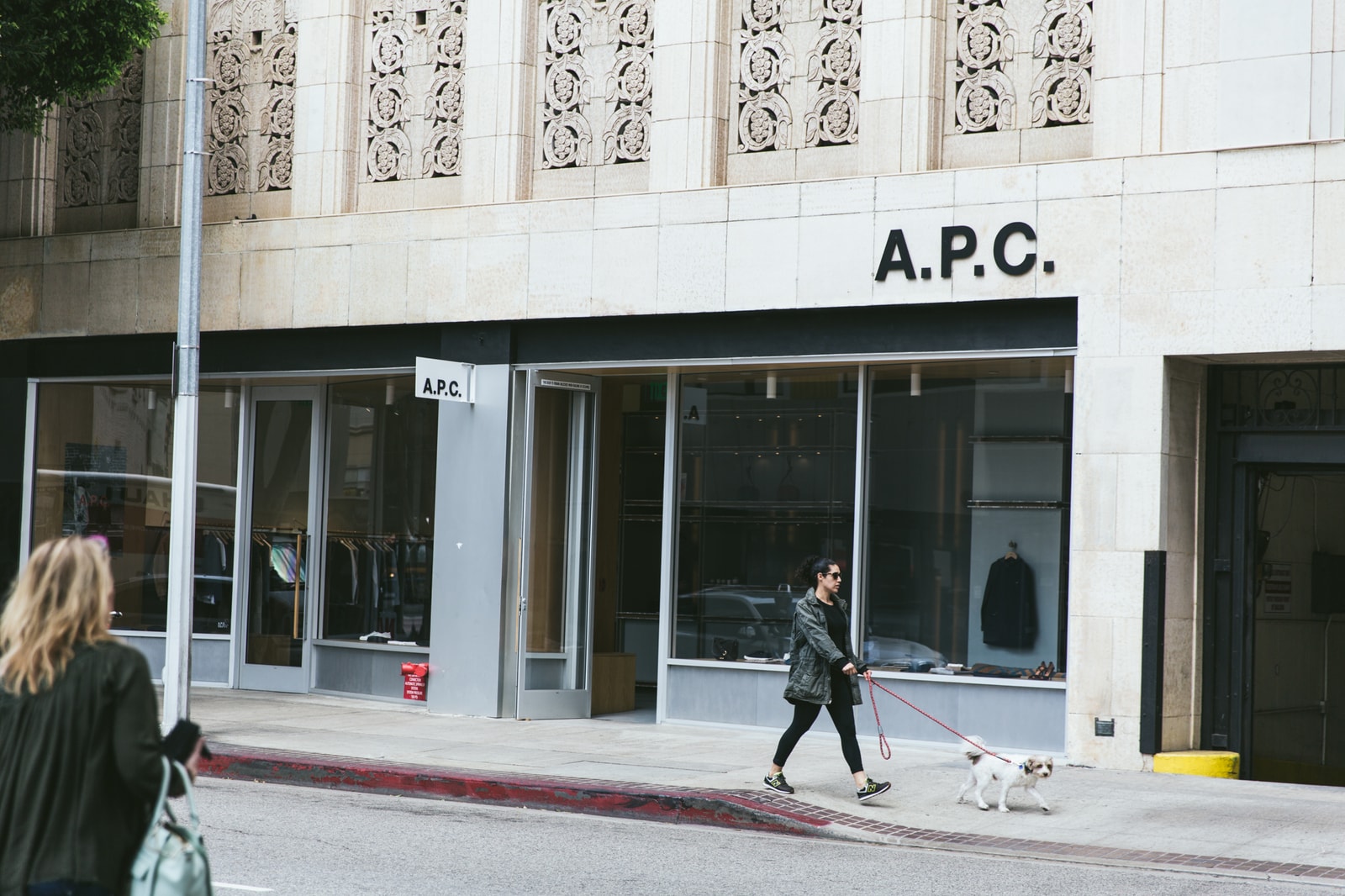 3 of 7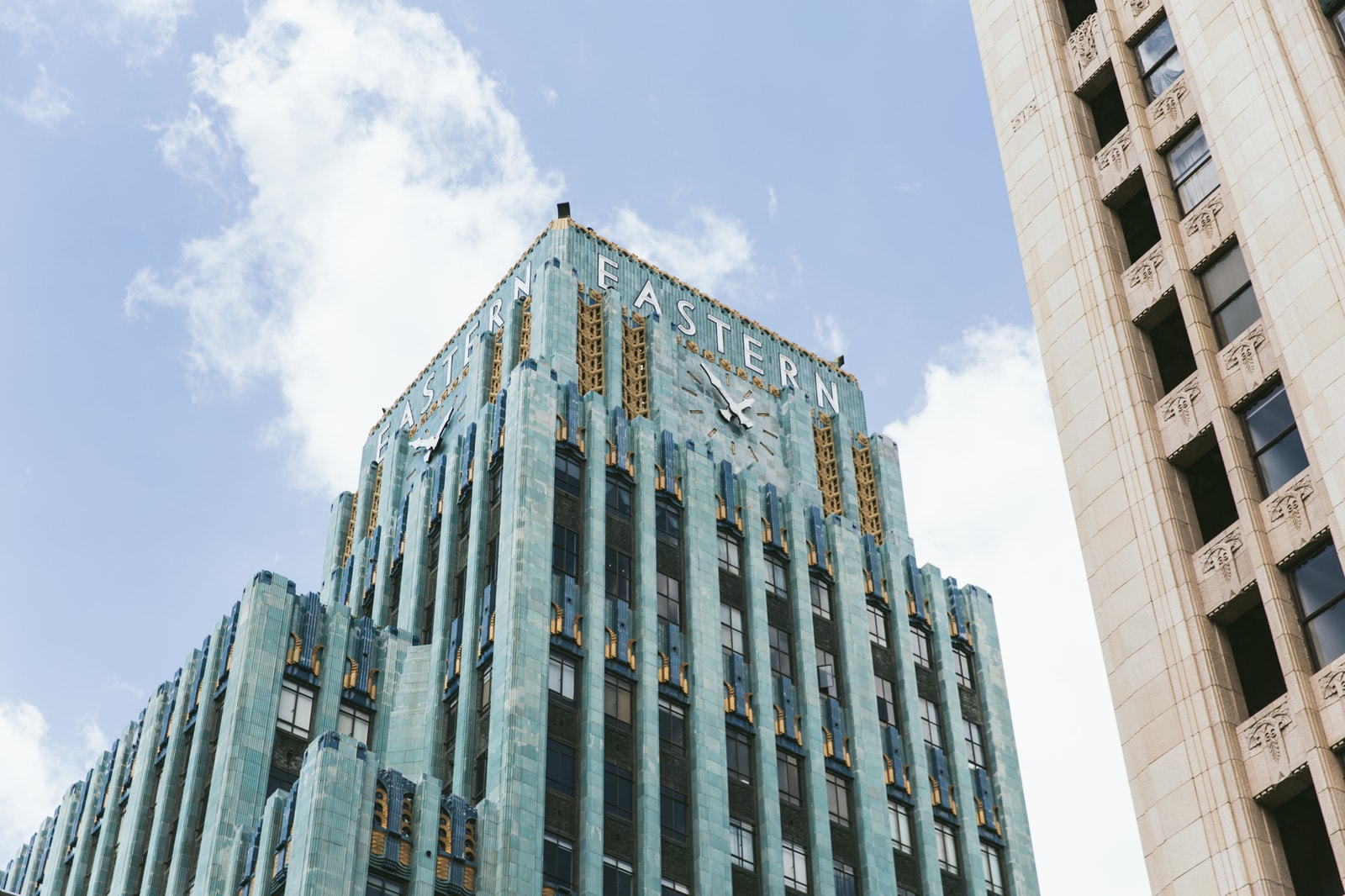 4 of 7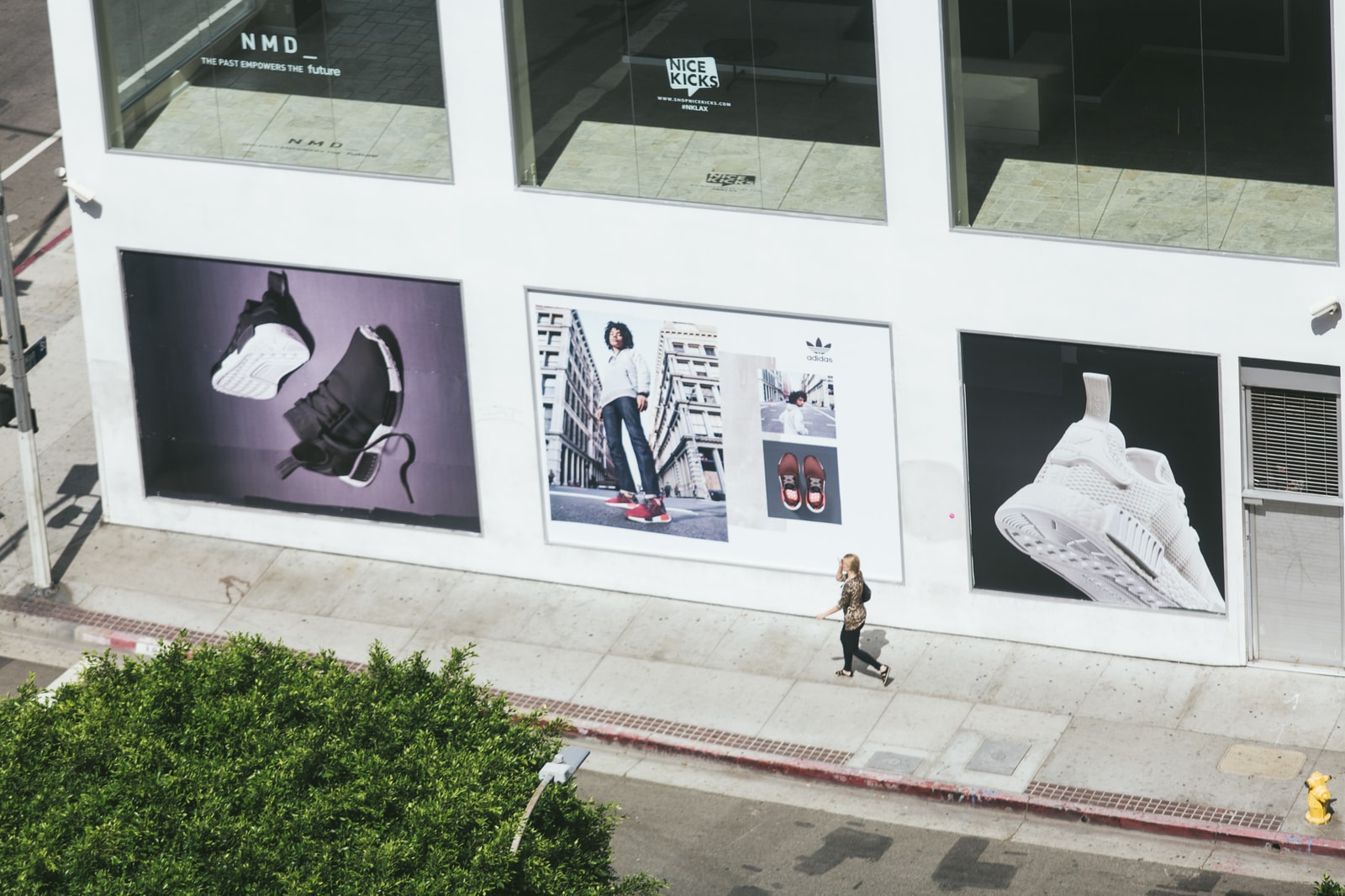 5 of 7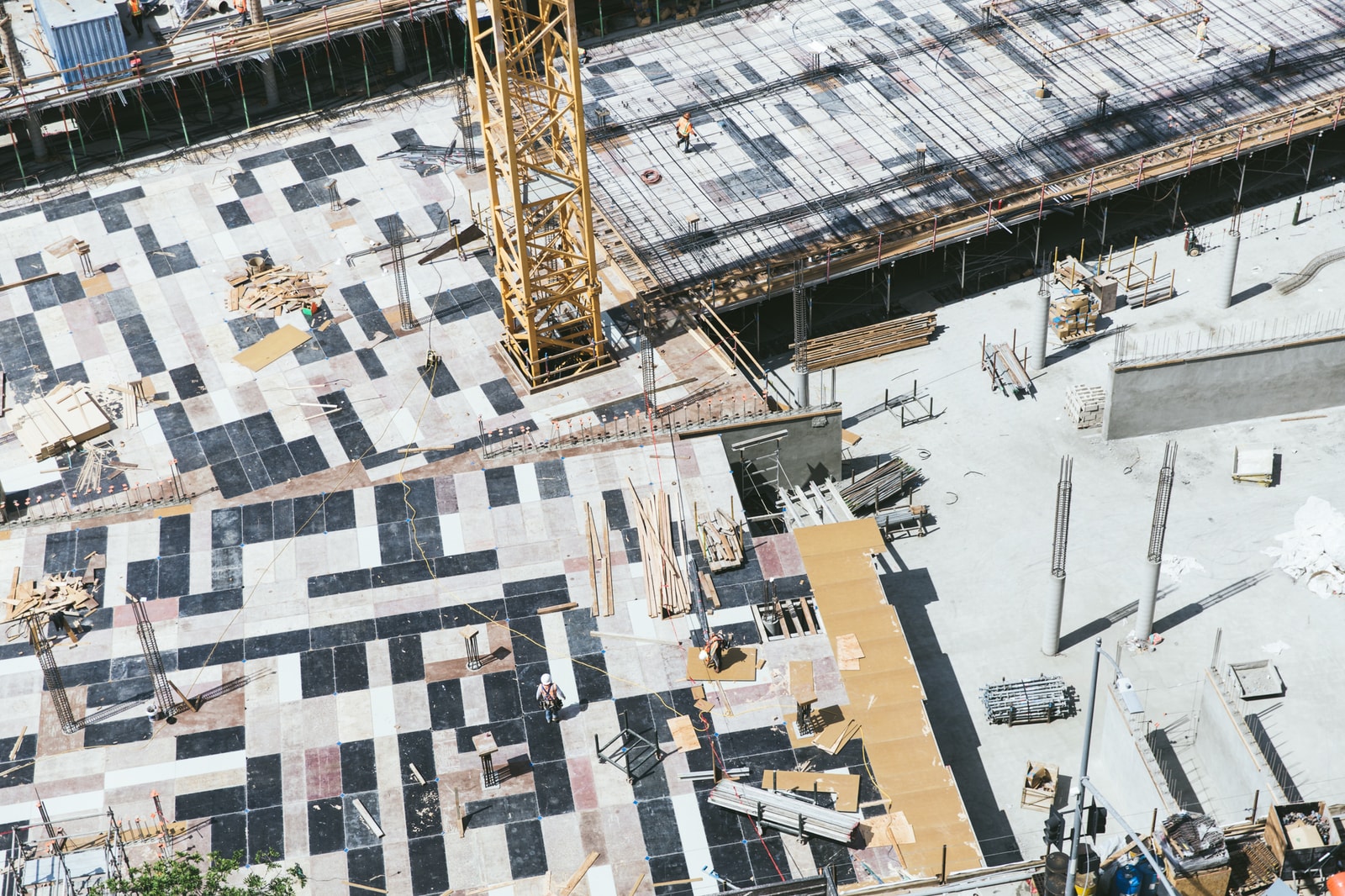 6 of 7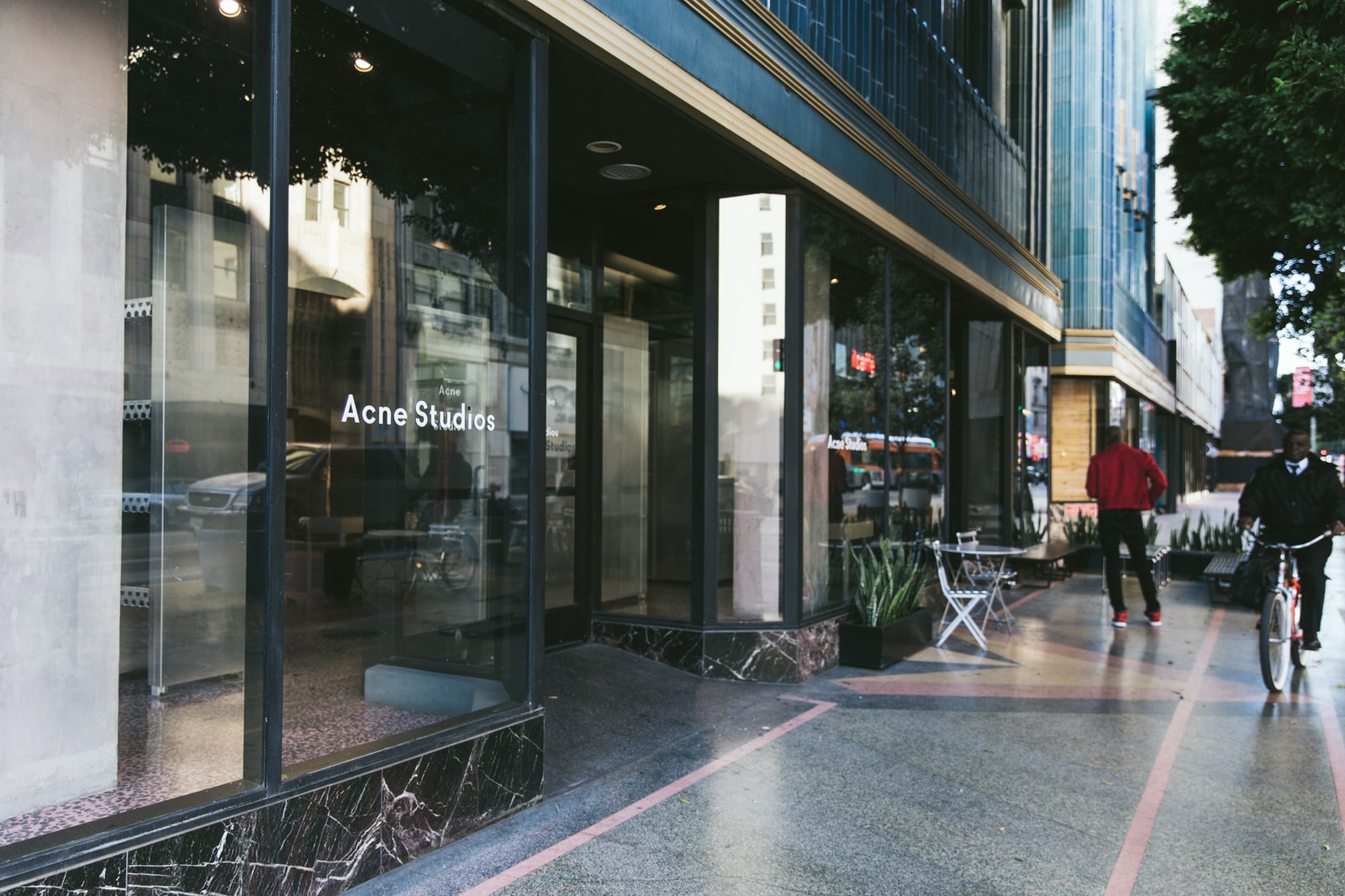 7 of 7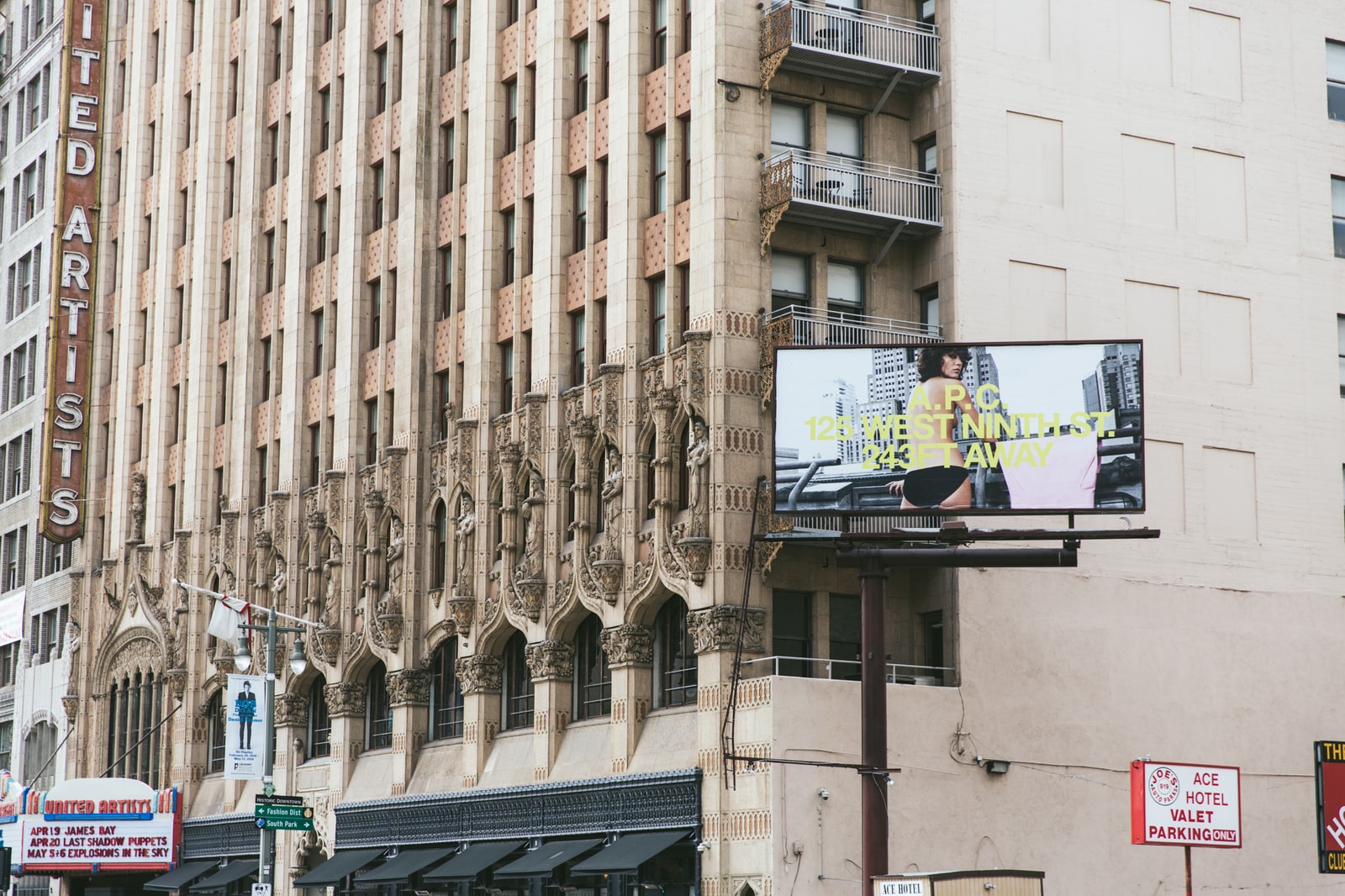 In the following you'll hear from LA Men's Market (and The NTWRK's) founder Kellen Roland along with his team Gus Cawley and Sannia Shahid, Caleb Lin and Daniel Oh from L.A.'s staple retail space American Rag, BLACKFISTS's Bradley Soileau, Revolve's James Hammonds, and lastly, Josh Vides from CLSC. Read on to hear what they all had to say about the two coasts.
Kellen Roland (Founder) of NTWRK and LA Men's Market
1 of 2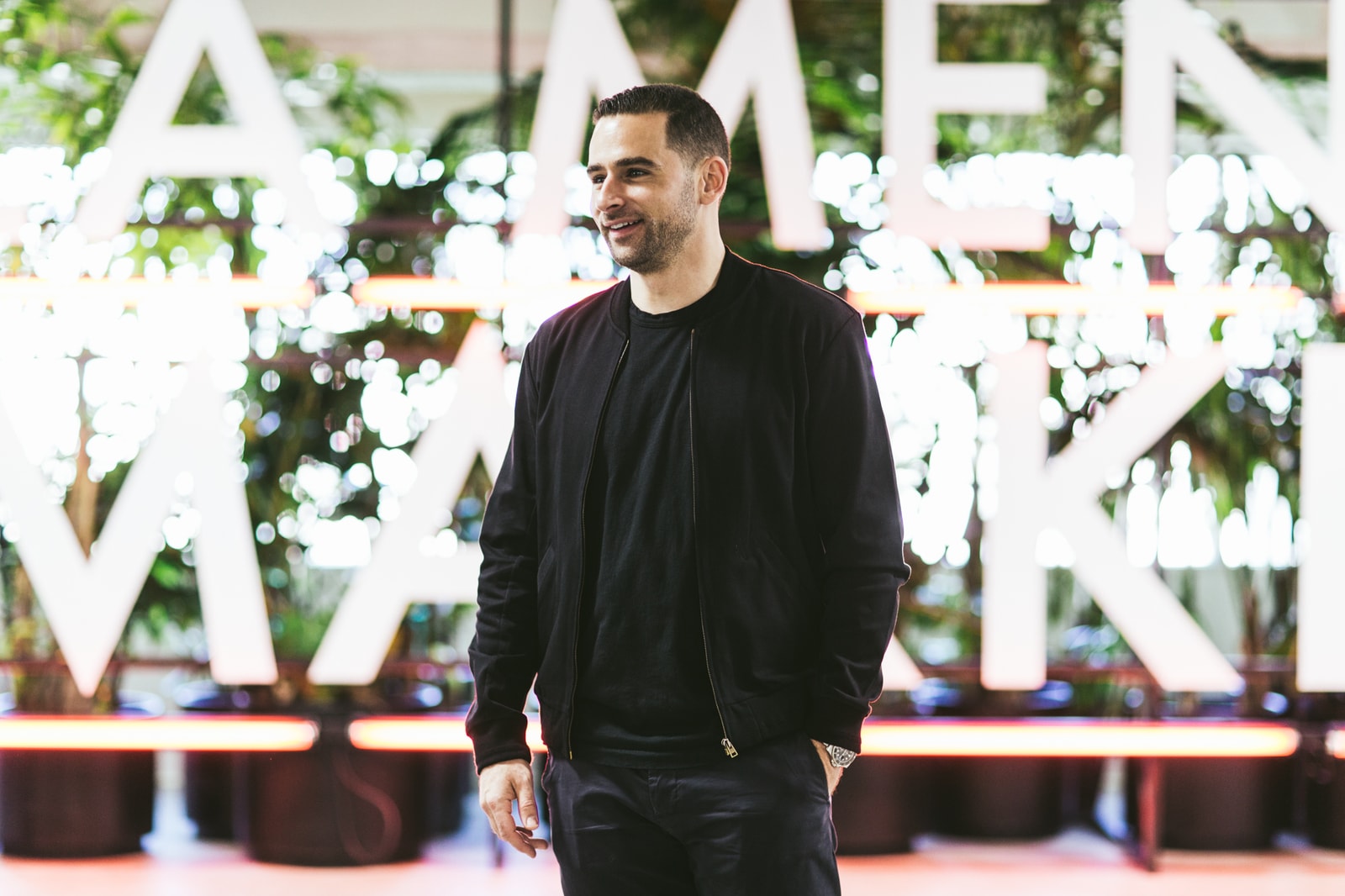 2 of 2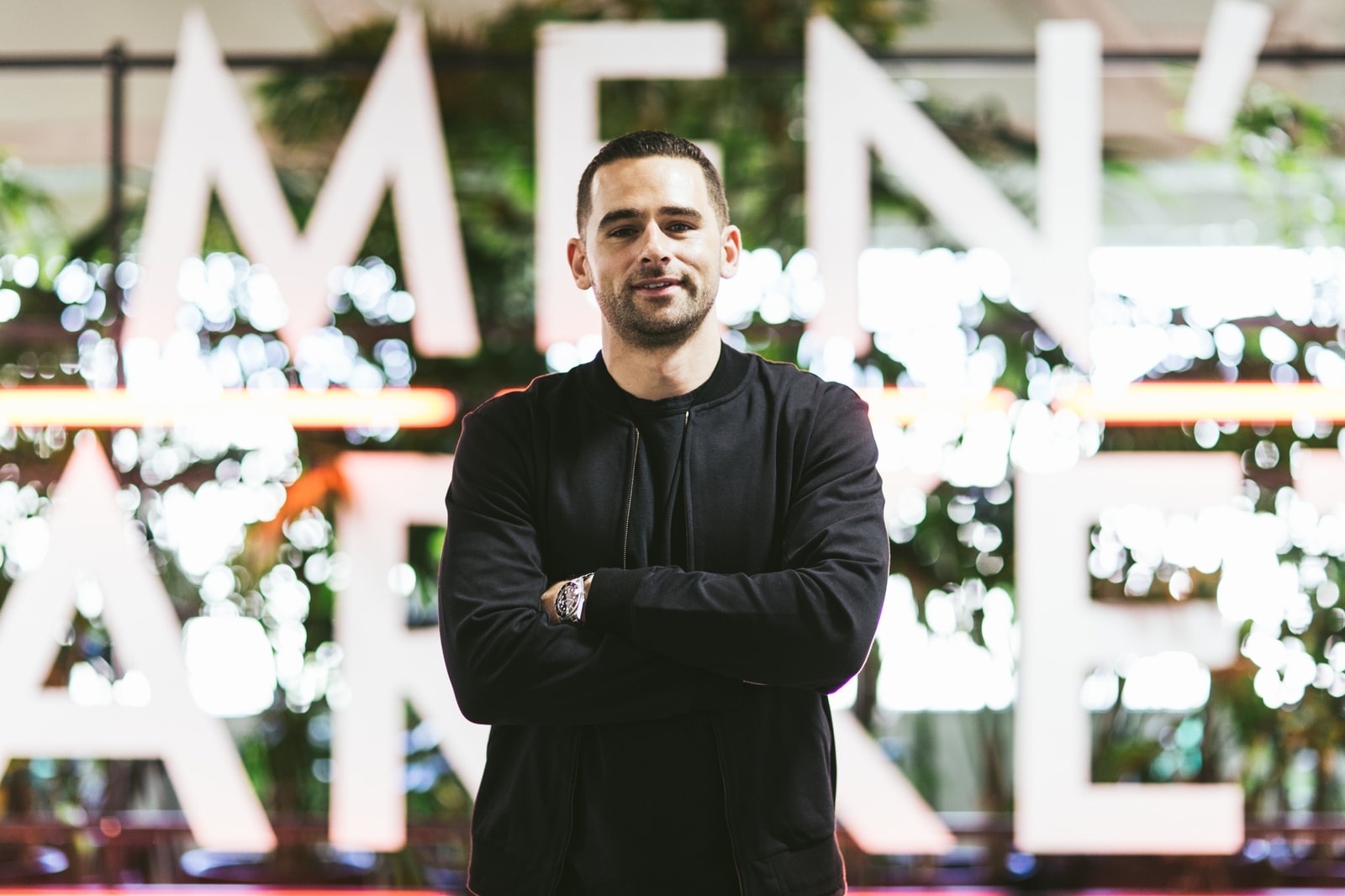 You're are in an interesting position within the Los Angeles fashion scene through LA Men's Market, where you're able to interact with both brands from the city, and brands travelling through. What's your connection with both the city of Los Angeles, and its fashion landscape?
I'm from L.A., so I grew up in and around here — I started to work in the fashion industry, and got my first taste working in the trade show market, and also sales for progressive streetwear brands. That was my real introduction to what fashion and street culture were here and in general. It's hard to say whether I can even have an opinion on fashion and trends, because I'm just a part of the industry. It's more about me creating a show in Downtown Los Angeles that, like most good things, happened out of necessity. We just wanted to bring people together to do business and have a good time. L.A. happened to be the arena for that.
Now that you are a part of the scene and the industry, what are the general aspects of L.A. that stand out in fashion?
I think in general, as much as it's about brands in L.A., It's really about the culture around the city, whether that's the food and the coffee — just the general vibe, like the weather and what happens on the street. There's this interesting evolution where we used to be these punk rock skaters, and we were wearing clothes that were really baggy and unrefined, then things got really preppy and heritage based, with the boots and tucked in shirts and a beard… very Pacific Northwest. And now I think that style has generally evened out into a classic American, with a mix of high and low, and staple basics and statement pieces.
So L.A.'s environment – the weather, landscape and attitude – definitely has a part to play in influencing the brands that are from here?
Yeah, I think what makes L.A. so special is that you can wake up and go surfing, present yourself in a contemporary manner for the day and show off your sneakers at night. We don't really get married to one look. We're more into this "feeling good and looking good," and that doesn't really mean that you have to be a certain "style" demographic every single day. That's why I think L.A. is this unique culture, because we're kind of a reflection of all the different looks and trends that are going all over the world.
So how come those elements aren't found in other cities like New York?
Well when I think of New York, I think of there being a traditional financial heartbeat to the city, so there are more suits, and there's more layering — also in thanks to the weather out there. In L.A., you can be a bit more fluid with your style because we're not so weather restricted. It's more relaxed. So that's why there seems to be this movement from there to here. Maybe that's not because L.A. is "better," or New York is not as good as it used to be, I just feel like NYC has kind of pushed all these great people out because, for one, it's so expensive to live there! Those small pockets of designers, young collectors and artists who were feeding off of that heartbeat of New York are now being pushed out and are dispersed.
What were then the obvious signs of the growth in L.A's fashion landscape?
Well while the hotspots for streetwear in NYC — like the Lower East Side — were closing down during the migration of these people, all these little boutiques and neighborhoods were growing up in L.A. The streetwear scene here was very restricted to like La Brea and Fairfax, but now there are all these recently-gentrified or emerging areas like Silverlake and Abbot Kinney, and Downtown. There's an A.P.C next-door to a Tanner Goods and LA Men's Market. If someone told me five years ago that there would be an A.P.C store, an Acne store and an Ace Hotel here in Downtown L.A. across the street from my office, I would have said you're absolutely crazy.
Gus Cawley (Operations) and Sannia Shahid (Operations) of LA Men's Market
1 of 3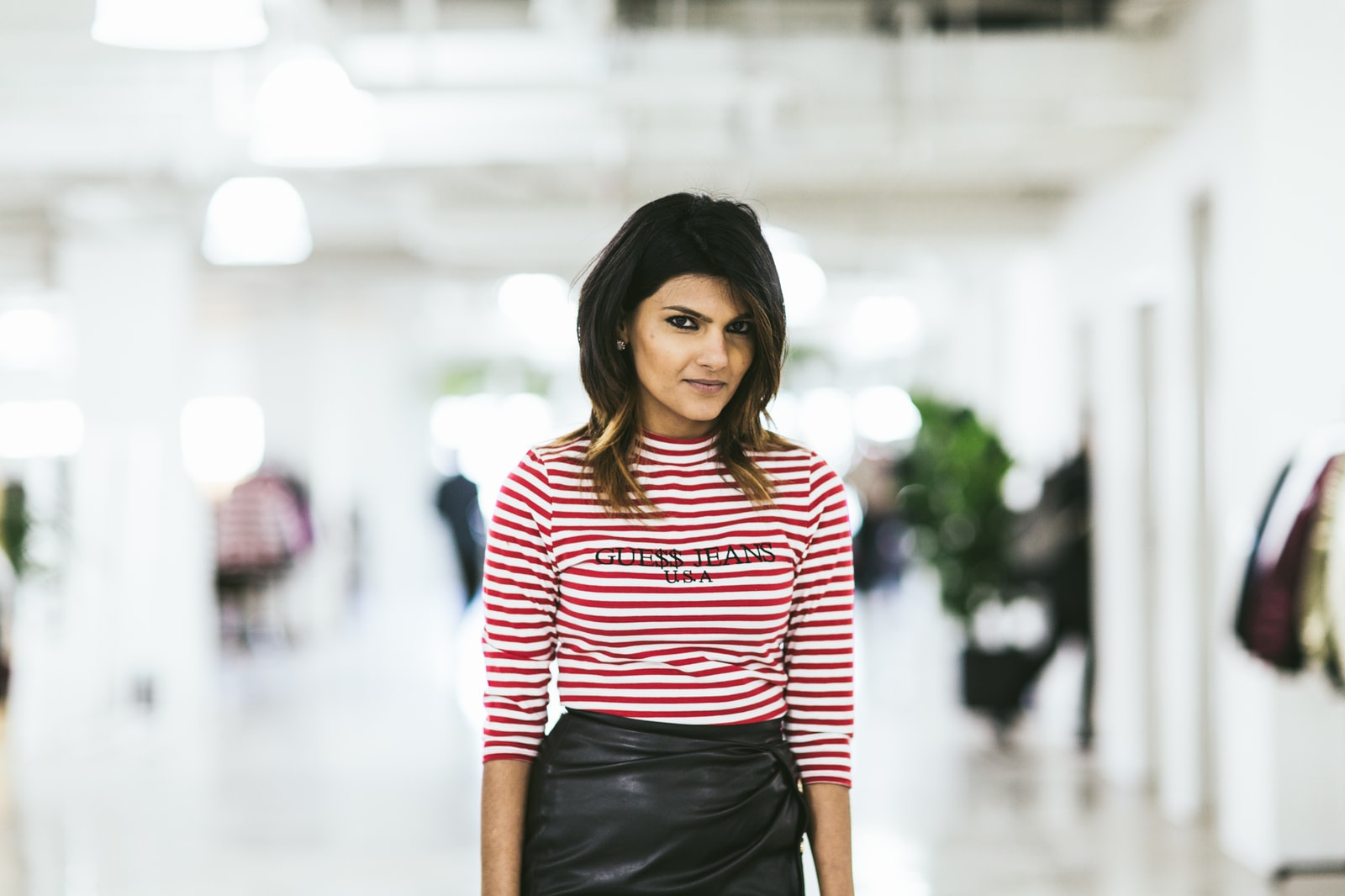 2 of 3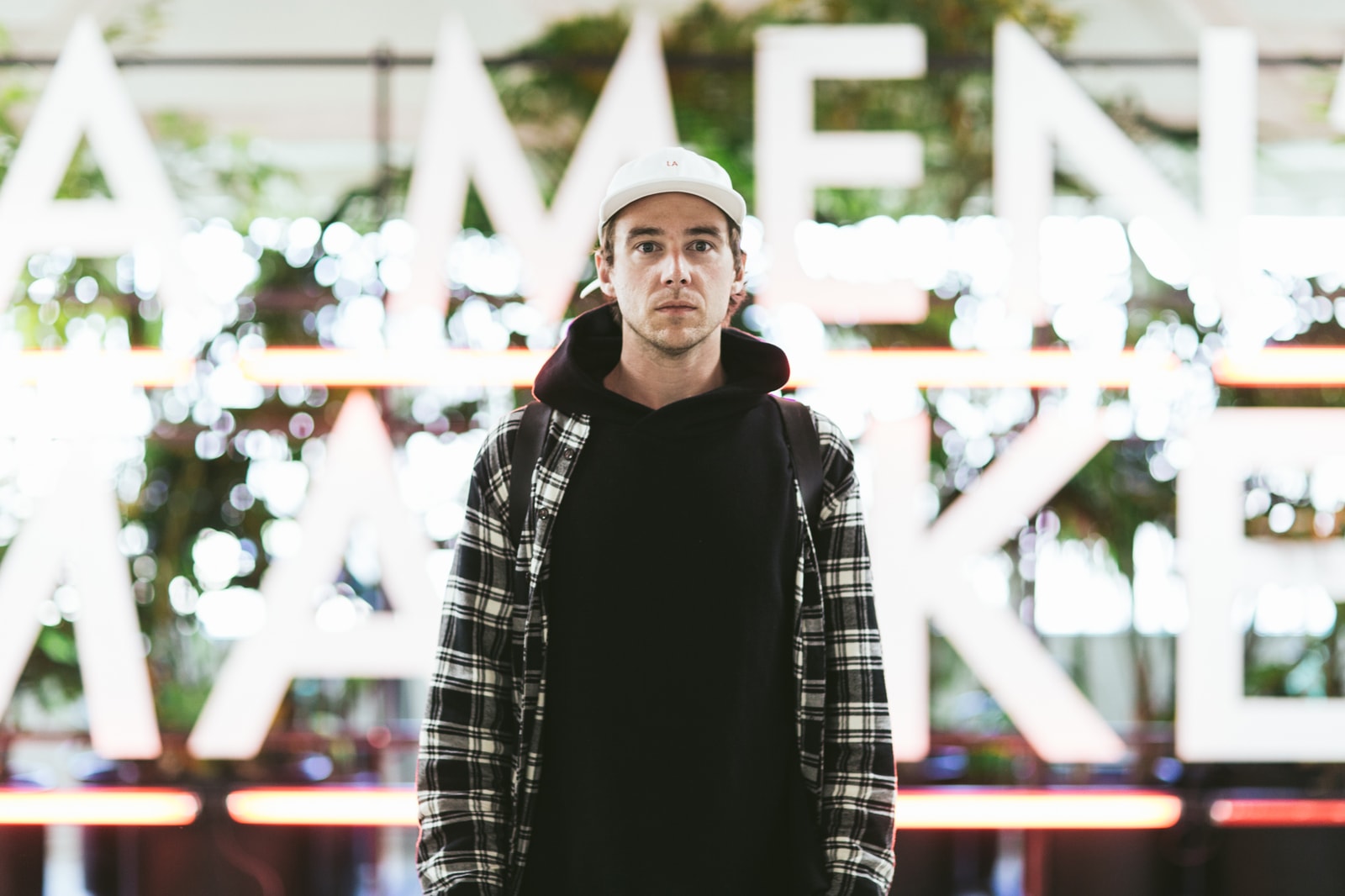 3 of 3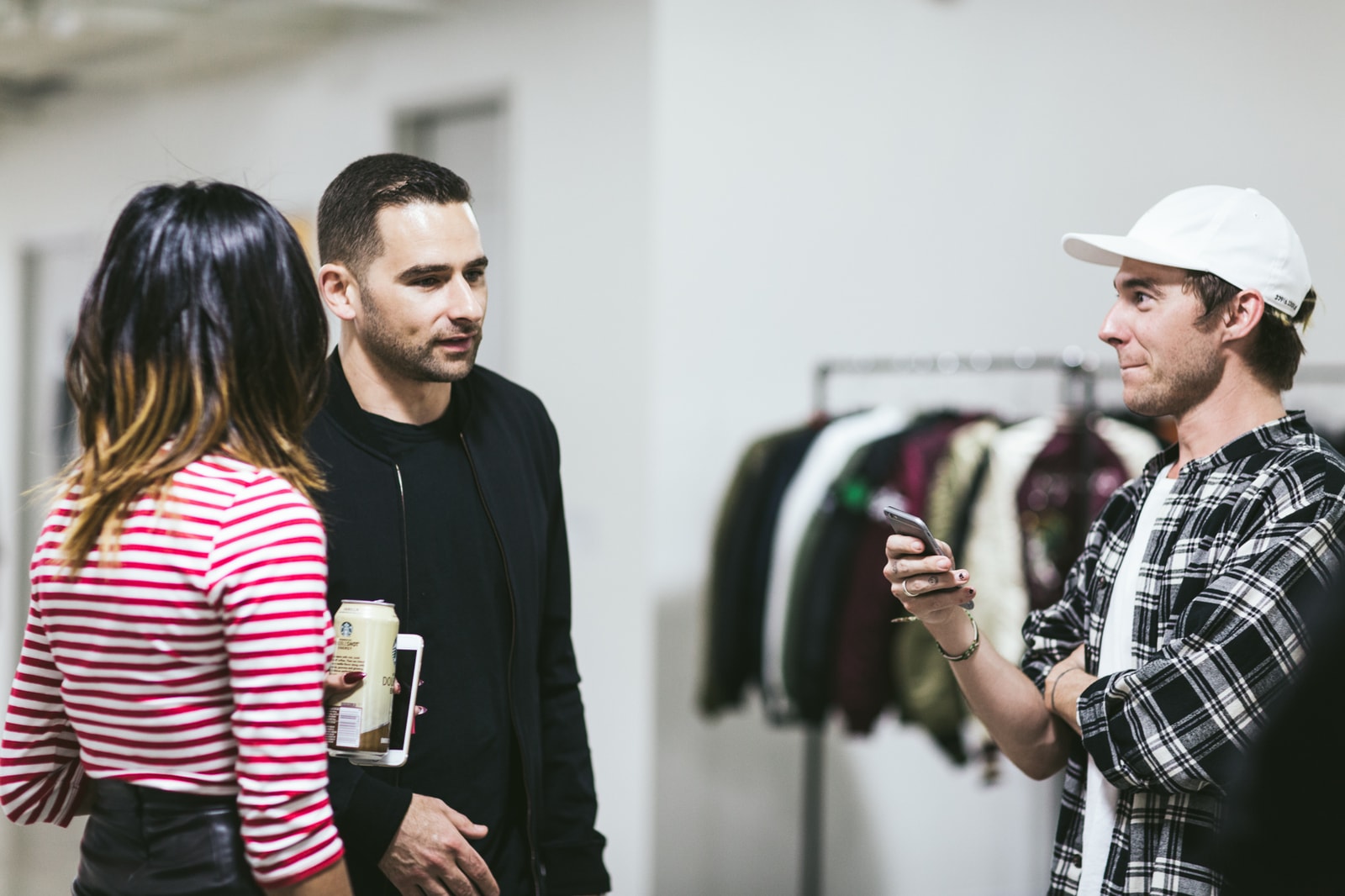 Having worked with Kellen on LA Men's Market, meeting both brands and buyers from LA and those traveling through. Is there a noticeable shift in the attitude towards LA's fashion scene?
Aengus: For the first time, people are coming here because they have to be a part of what's going on — with brands not originally from here, from Acne and A.P.C here now, L.A. is no longer in isolation.
Sannia: I feel like higher end designers are now catching on to the that L.A. trend of that grunge, that punk look from LA-base brands like Fear of God.
So what does this shift mean for L.A.? What is the city's potential?
Sannia: You have Saint Laurent being based out here now, who did a show out here. So did Tom Ford. I think L.A. has earned a viable place on the fashion calendar. I also think more trade shows will be moving into L.A. — like Capsule's announcement — because the weather and energy is all in our favor
How does this all relate to what the actual city is all about – it's culture and overall attitude?
Aengus: I think there's a diversity and acceptance within the city here. I think in other cities, traditionally in fashion you have these categories that they stick to — you were a skateboarder, you were a B-boy. There were all these different things that wouldn't necessarily come together. In these other cities, you still see people more segregated by the way that they dress or the brands they associate themselves with. If you come to LA Men's Market, it becomes apparent very quickly that we all can live within the same space — from a high-end watch brand sitting next to a graphic T-Shirt brand that's next to handmade leather shoes… These mixes are definitely more acceptable here.
Caleb Lin (Executive Vice President) and Daniel Oh (Men's Buyer) of American Rag
1 of 2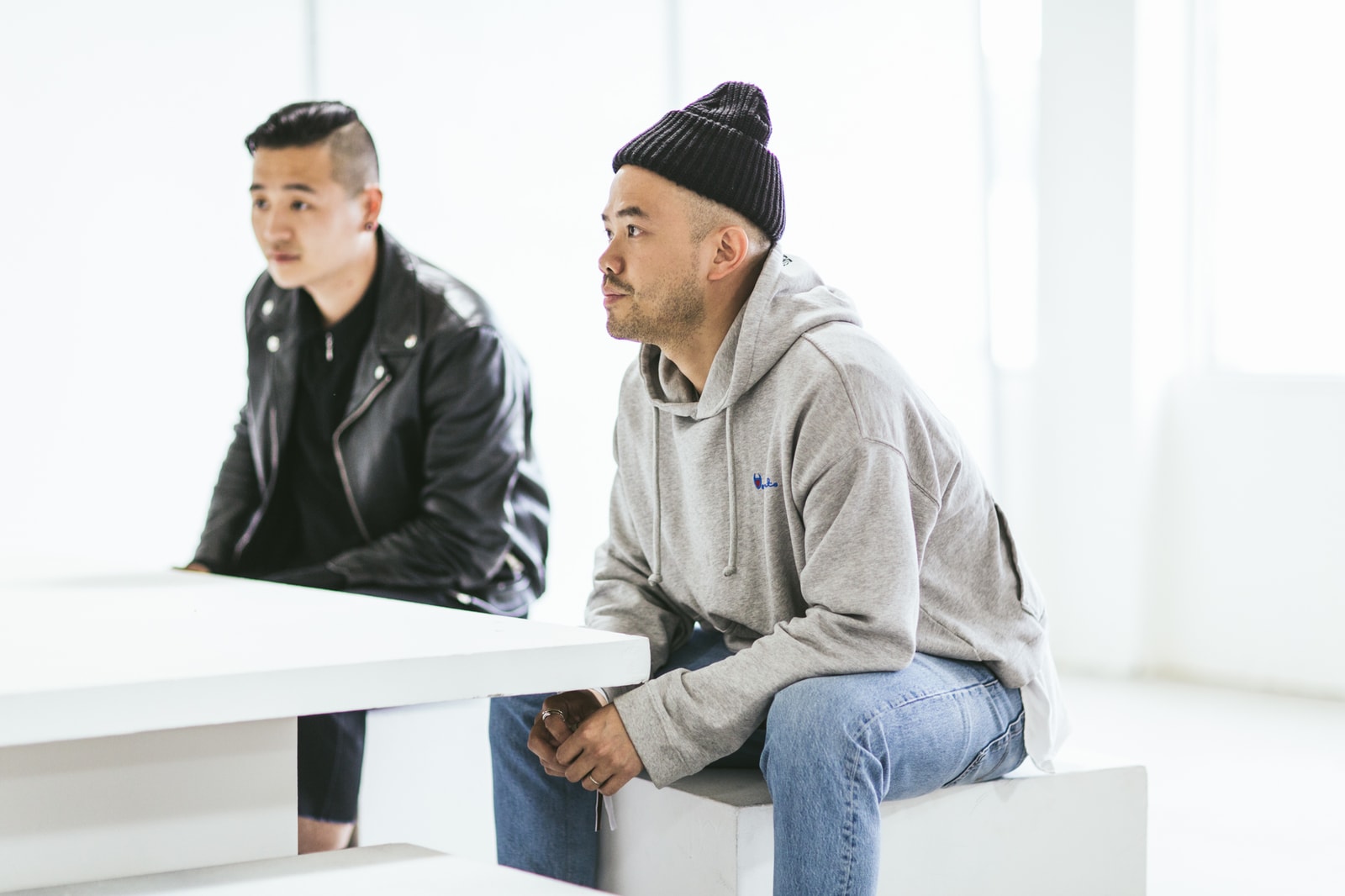 2 of 2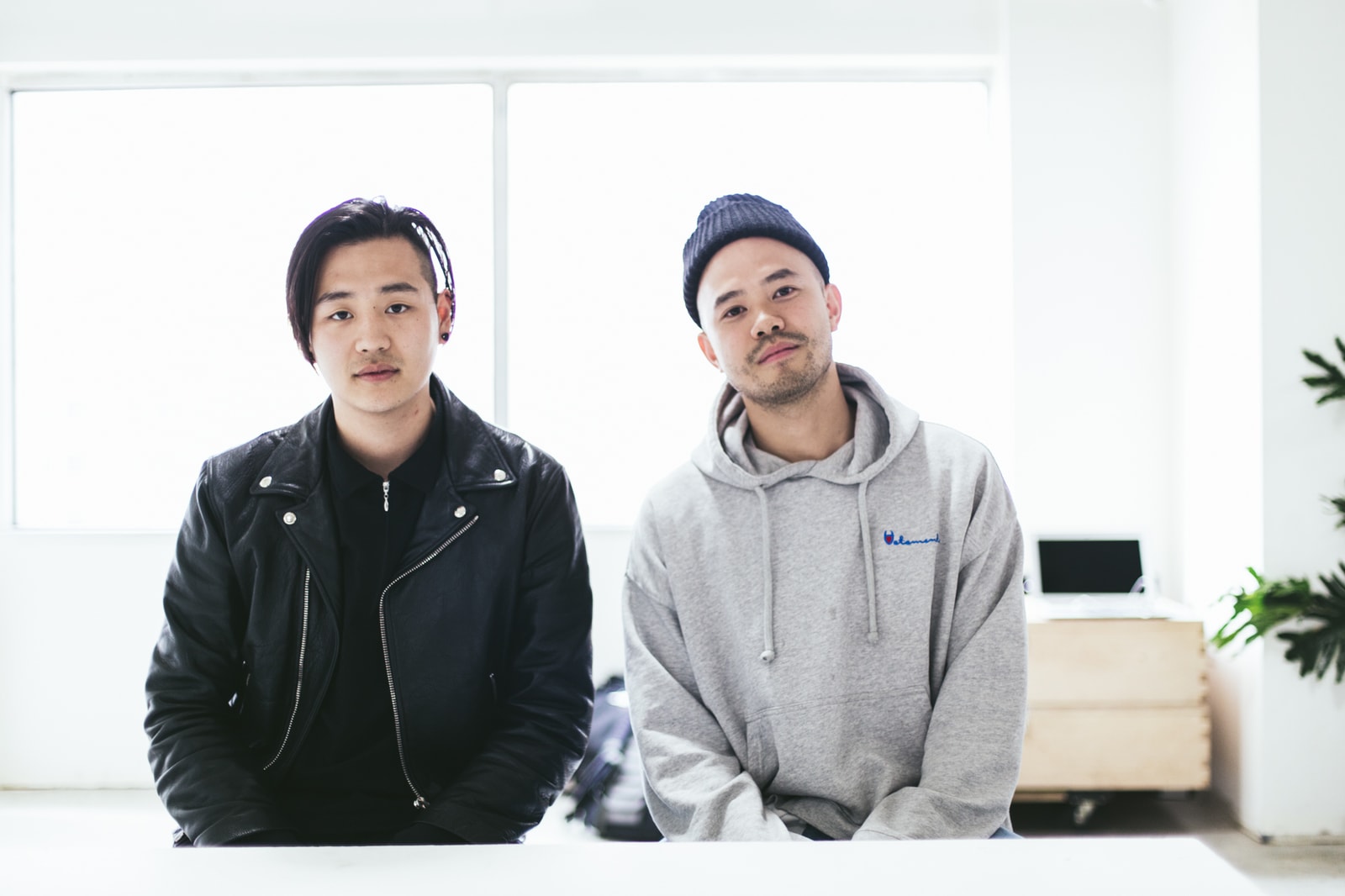 Why do you think New York City has always been perceived as North America's fashion capital?
All of the runway shows and tradeshows are there. I mean, just historically, you know when you talk about the international fashion cities you have Tokyo, New York, London, Milan, Paris, and they have that heritage, that history.
So what makes LA-bred brands and trends unique and worth being noticed globally?
When people are digging deep into what the elements are that people are referencing in fashion today, here on the West Coast, they're talking about surf culture, skate culture, street culture, and all that stuff comes from here. That surf culture and that skate culture was born here. And so you have these brands that are tapping into that in very authentic ways, where you know that lot of these brands that are coming out, these are guys that have actually skated since they were kids – they're not making it up, they're not trying to do anything more than express what they've been experiencing in their daily life.
So authenticity in the culture these brands are trying to represent is one thing. Anything else that makes West Coast brands different?
Another big aspect is Hollywood. We've seen the evolution of media and fashion kind of becoming one entity, and you have Hollywood out here so you know a lot of the guys who are working in fashion on the West Coast are also dabbling within celebrity styling, so with social media becoming one, and trends following each other and for a person to be designing and based out of California — trying to represent that California culture — it's easier for them to get their name out globally as they have all of the right media sources at their fingertips.
Aside from the stylistic aspect of L.A. brands, are there any other advantages to being based on the West Coast?
Authenticity in style is definitely a big element, but then we have production. You have a lot of brands in New York that do the "Made in the USA" and "Made in New York" production aspect, but you know as for us buyers, a lot of times when we see "Made in New York" on the tag we cringe a little bit because we know that there's kind of limitations in terms of who you can go to and how many different places there are, and a lot of times "Made in New York" doesn't really mean better quality. A lot of the really good factories are here in Los Angeles so there's a lot more ability for a kid that might not have a super advanced fashion background to go and try things, and go and get something produced and be able to take a dream and bring it into fruition. And so I mean, you're now seeing a lot of East Coast brands either setting up offices over here, or they're coming out here to do their production. For a lot of these brands that are local to the West, they already have it in their backyard.
So there's a definite shift in New Yorkers coming out to L.A.?
The funny thing is actually we're both originally from New York. But it's funny, while New York is always home — it has that place in our hearts – It's cool to be in L.A. now, you know what I mean? Like a lot of our friends, designers, reps who've been in New York for years and have been in the industry for years have been moving out west. And because of a lot of different reasons, like the weather — how nice it is over here — which I think actually does play a big part. We remember a couple seasons ago we were coming back from New York and Paris where it was like 7 degrees outside. And I came back, I landed in Los Angeles and I went to my friends place for a BBQ where it was around 70 degrees outside… It's hard to describe, but there's just something about Californian culture; the California "cool."
Bradley Soileau (Founder) of BLACKFIST
1 of 2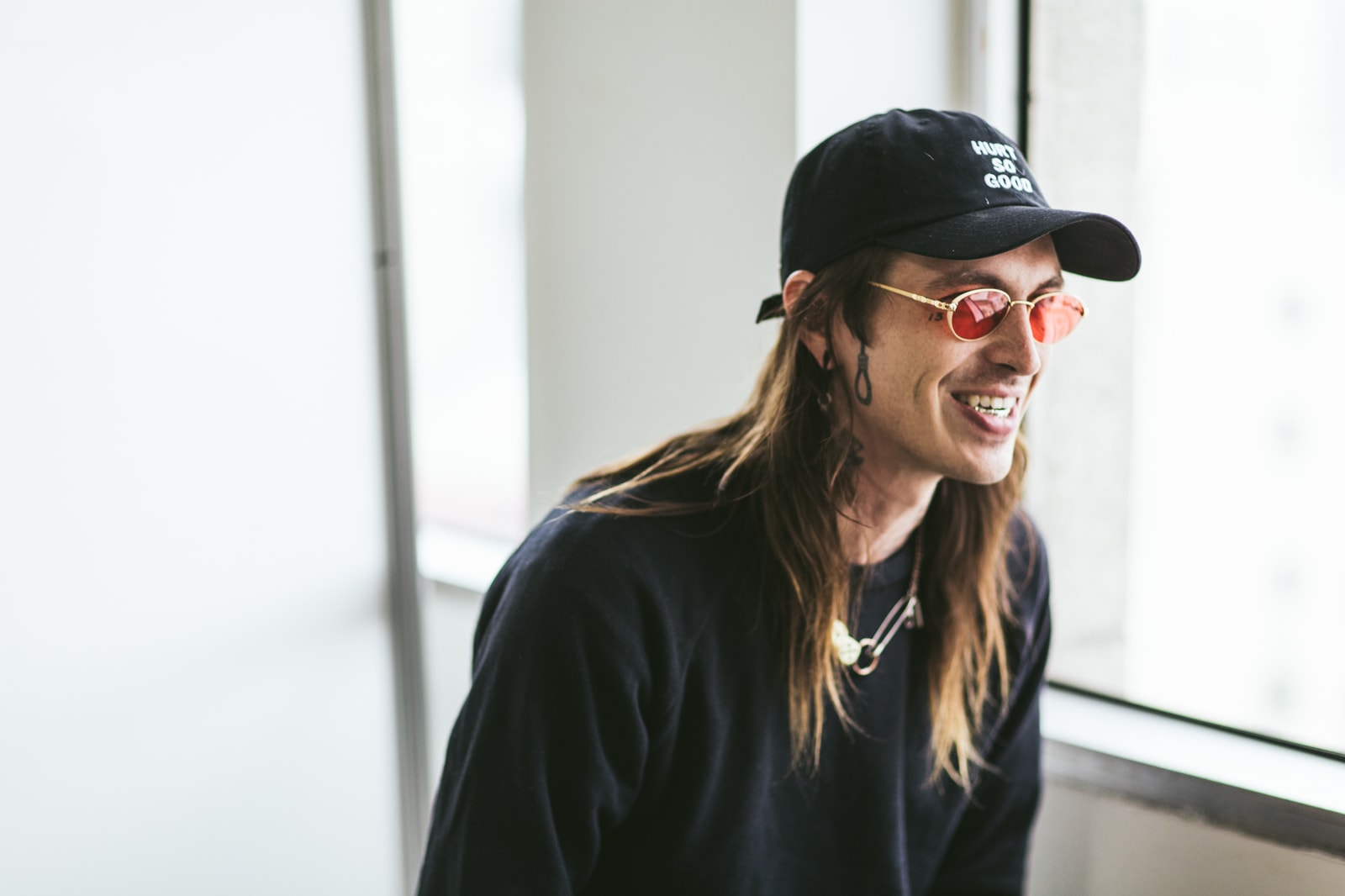 2 of 2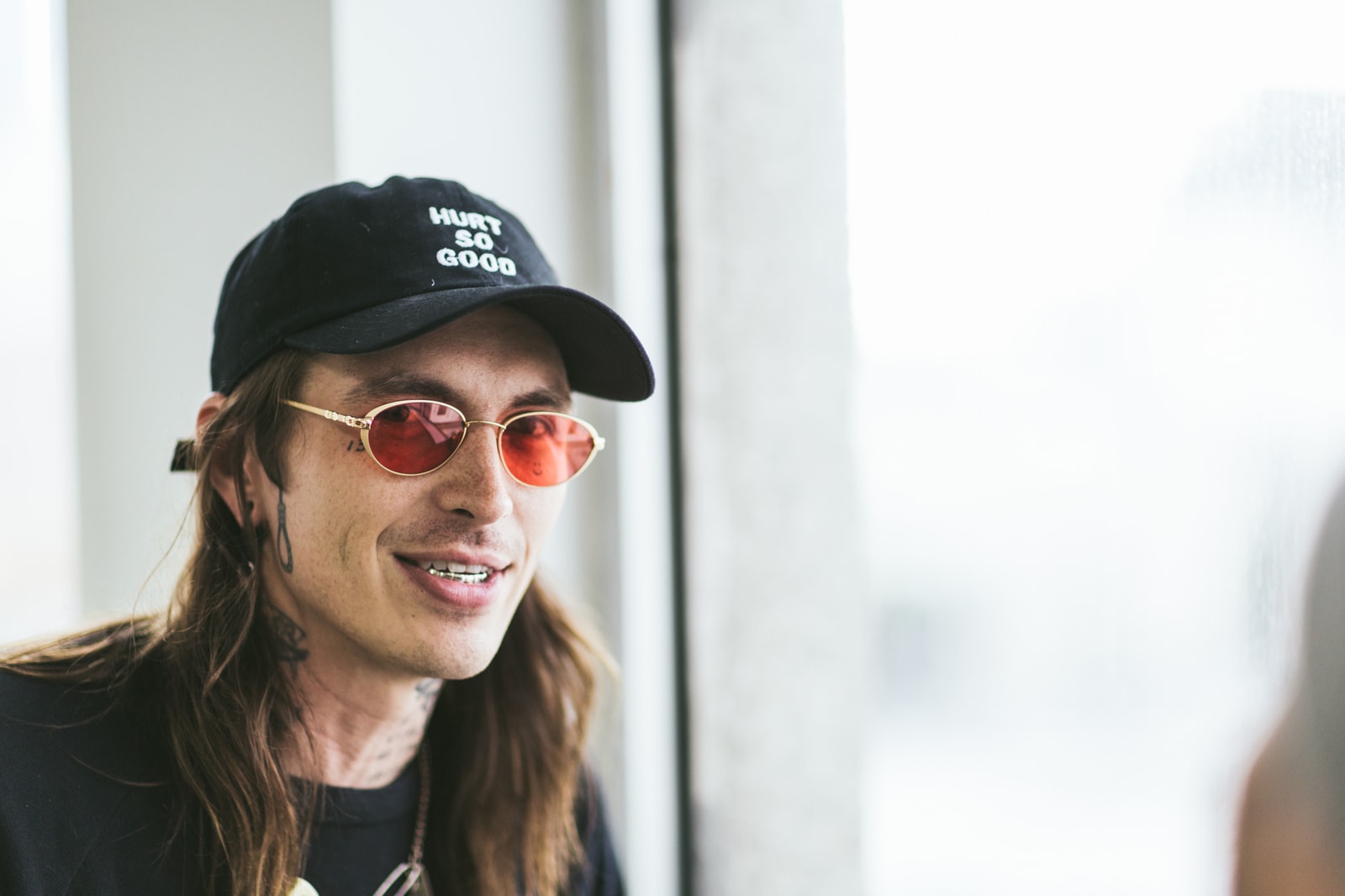 Why do you think NYC has always been perceived as North America's fashion capital?
Personally I've lived in NY for a while, so I get it. NY is America's closest thing to Europe in a way. I think there's a bigger emphasis on fashion, there were seasons there… not really anymore though. So at a point, that mattered, because you don't really have seasons here — it's sunny all the time. NY has extreme seasons and that's where fashion comes more into play. I think there's better schools there, they take it more serious out there. Less so here, here it's surf, skate, streetwear, printing graphic tees. In NY, it's tailored fashion, like real cut & sew, like real designers. And it has always put more emphasis on that and not so much emphasis on streetwear.
Do you feel that emphasis on "real" design Is coming up here? Is that why there's a so-called shift?
I think there's a couple of reasons. I think that it is coming up here — you know menswear is coming up and more people are down to dress better. Men didn't dress well in the past, and now men put an emphasis on dressing. And there's also the fact that there aren't really seasons anymore, not really anywhere. We're losing that due to whatever. When I design with seasons in mind for my brand, people just won't buy the stuff because they're like 'alright, you're Spring/Summer, but you made a wool jacket and that's NOT Spring/Summer.
So, out of the LA-bred brands, what do you think makes them unique and why do you they should be recognized globally? Brands that are quintessential LA.
First and foremost, I don't really pay attention to what goes on. I have my friends and a couple people who have brands that do well. I don't really know what brands are considered quintessential from L.A. There's a lot of streetwear, skatewear, surfwear… maybe not streetwear because I think there's a difference in that. Kinda like "ready-to-wear" stuff. When I think of a quintessential L.A. brand, I think of Diamond, Supreme, I think of streetwear brands that have been here forever. Now there's this emerging thing of what they want to call "contemporary menswear," which I get because it's a lower tier than high end fashion, a lower price point, and those define where your brand sits.
For people who don't know L.A. at all. What is it about the city that inspires you?
Everything. There's so many things because L.A. is so fucked up. L.A. is Hollywood — what is Hollywood: drugs, scandal, sex, alcohol, addiction, death, murder. That's what L.A. is made up of, but there's also the beach, the desert, there's nature where you don't really have that in NY. There's a lot of cultures here and those cultures have deep rooted places in L.A. that create a melting pot here. There are so many crazy people here because L.A. is kind of like a bug zapper. It's bright and beautiful and you come here to die. That's what the city is to me.
James Hammonds (DMM) of REVOLVE
1 of 2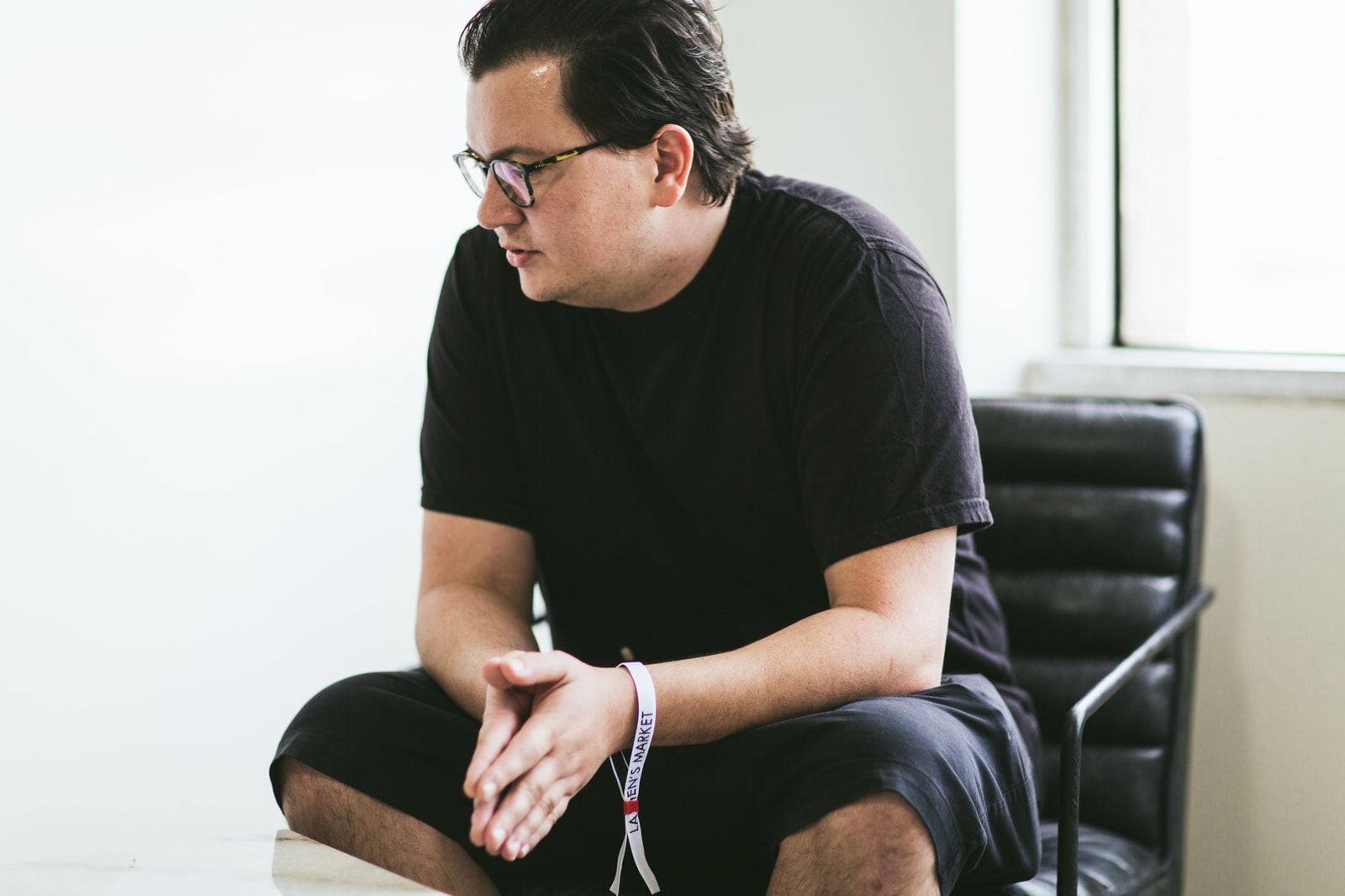 2 of 2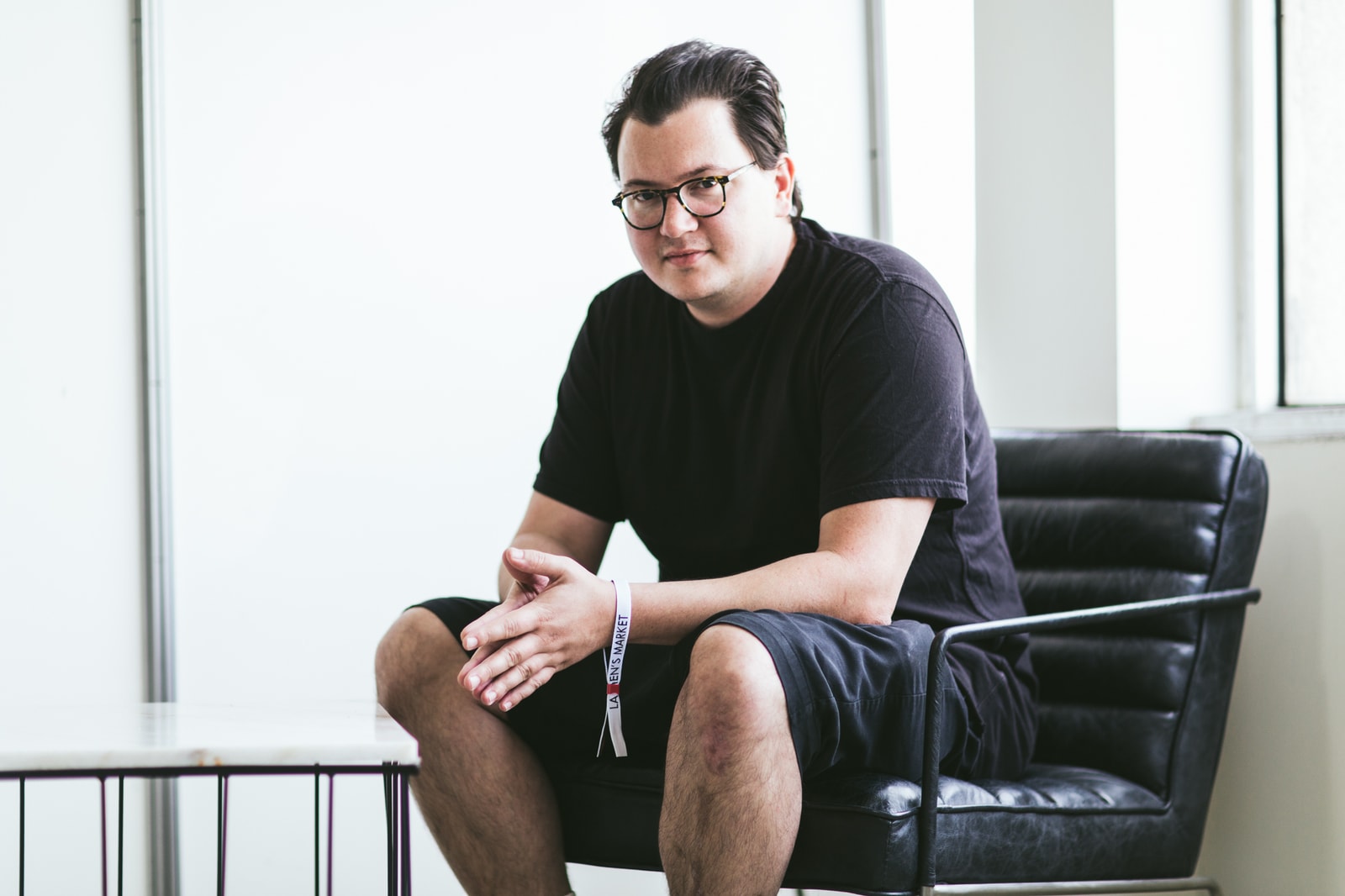 Why has NYC always been perceived as the fashion epicenter of North America?
Well in many ways, NYC is the greatest city on Earth. It's the melting pot of the world. For the longest time, whenever anyone from Europe wanted to move to the States, New York would be the only city that was on their radar. I feel like that's changed, like everyone wants to be in L.A. now.
Why do you think that is?
You have the emergence of all the new, young industries, and also the quality of life is much nicer here.
So what would you say started the shift? Is it really a case of one city going up and the other going down?
No, I don't think they're parallel at all. Like I said, you have all these young creatives with tech, music, art, now fashion. There's just this critical mass of young, talented and successful people in Los Angeles that like the West Coast lifestyle. And they're not really interested in dressing like their fathers did. NYC is a little more traditional. They have the avant garde, whereas I feel like L.A. is more like having a clean slate. There's a respect for the tradition, but also a defiance to it. It's new, and because of that, it's a petri dish for like a Stampd, John Elliot, Fear of God, MR COMPLETELY, not just to be born, but you have all this global infatuation with Los Angeles which allows them to flourish.
Are there any other quintessential elements that make up an LA-based brand, other than good whether?
Globally you have this fresh interpretation of streetwear. Only a few people have really touched on it. I would say Raf Simons always had elements of it. When it comes down to that "L.A." streetwear, well that's a global look now.
Have you noticed any significant change over the years?
The brands were a lot cheaper (laughs). I've been here since '95, and would say L.A. used to be much more segmented by neighborhood. When I was in college, Silverlake was still kind of dangerous. Everything's gentrified, but then the style has become a little more refined — although we had a rough little stretch there with Von Dutch and Ed Hardy, but we survived!
So do you think Los Angeles has the potential of being seen as an epicenter for fashion throughout North America?
I don't think L.A. is looking to "dethrone" New York. L.A. and it's movement with all its creative people, I don't think they're trying to out-New York, New York. I think it's just different. It's like the new class, they're just doing their thing. It's not a contest. There just happen to be people here doing something new and interesting, and it's being well received.
Josh Vides (Founder) of CLSC
1 of 2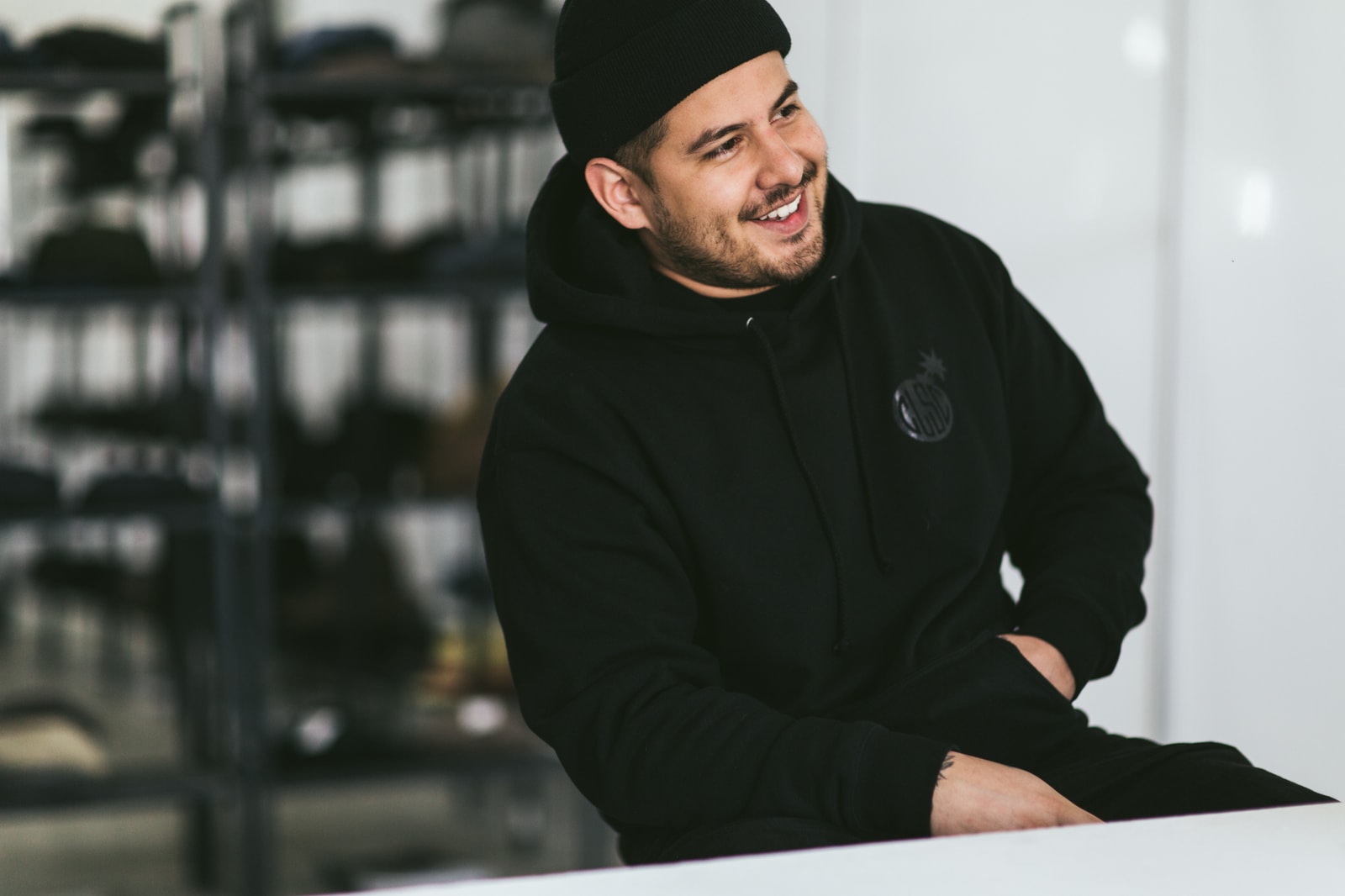 2 of 2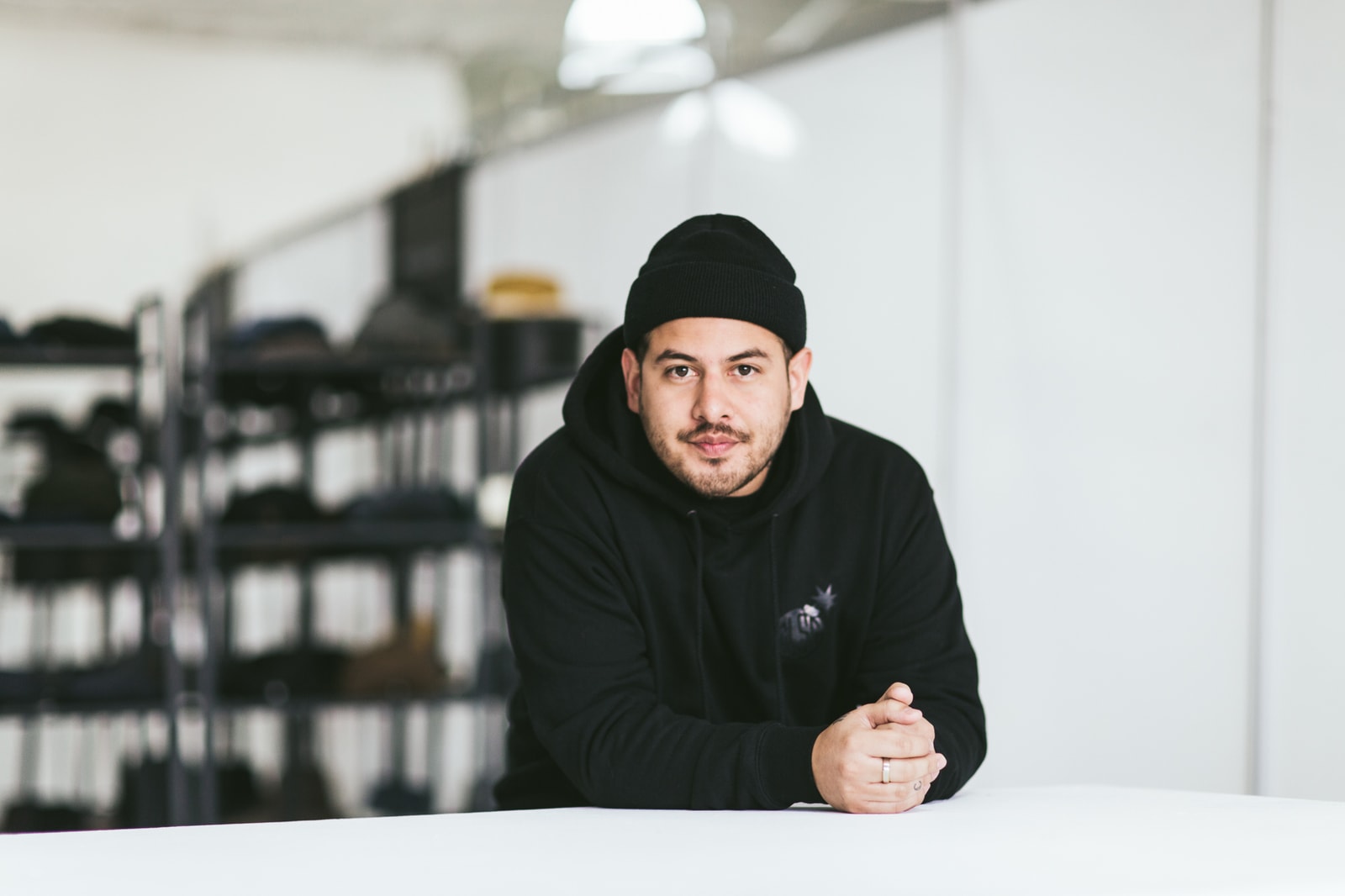 Why is NYC seen as the fashion capital of North America?
Honestly I think it all comes down to the geography and the population. For examples when I go to New York, I see hundreds of people a day, and I'm able to see these people wear different clothes, it's quicker. In L.A., if I take a stroll down the street for 30 minutes, I'm gonna see 80 crackheads, and one guy wearing some good shoes. So it's a little slower out here. It's quicker in NYC. You're able to see more, you're able to learn faster than L.A. because it's just so spread out.
Do you think that fact that it's spread out has its own advantages?
The good thing about it is that there's more exclusivity to it. So that means there's less people wearing the same shit out here. We feel a little more entitled to be proud of what we're wearing. You get some of that everywhere, but it's less so here. I can't say the same when I'm in New York. You step out and it's like "fuck that guy's wearing the same shit…"
So what do you think makes L.A. brands unique in their own right?
Again going back to the geography of what Southern California is. You can literally snowboard, skate and surf in the same day. There's no way you can do that in New York. So I think our culture should be highlighted as much as possible. I think anyone who has started a lifestyle brand here is proud of that, and you see it no matter how big or small that brand is. I'm proud to say that I have a brand that's based out of Los Angeles.
Is it safe to say that with the inevitable fluctuation in fashion trends in general, that it doesn't really matter where the fashion capital is?
I think your product matters, and I think your brand identity matters. Fuck man, you can be out of Montana and if you're making good product, you're making good product. Maybe it's a little harder to get noticed, but I don't think it matters that much – It all just comes down to what kind of brand you are. I mean, it's obviously a lot more enticing when you say you're from a big city like Los Angeles — it makes it easier to be heard on an international level. So cities are important to be connected to, but honestly, if you've got shitty product whether you're from L.A. or NYC, then it doesn't matter!