The Latest Print Issue of 'The Business of Fashion' Talks About Interconnectivity and Its Implications on Fashion
With features on Jonathan Anderson, Nick Knight and Ellen DeGeneres.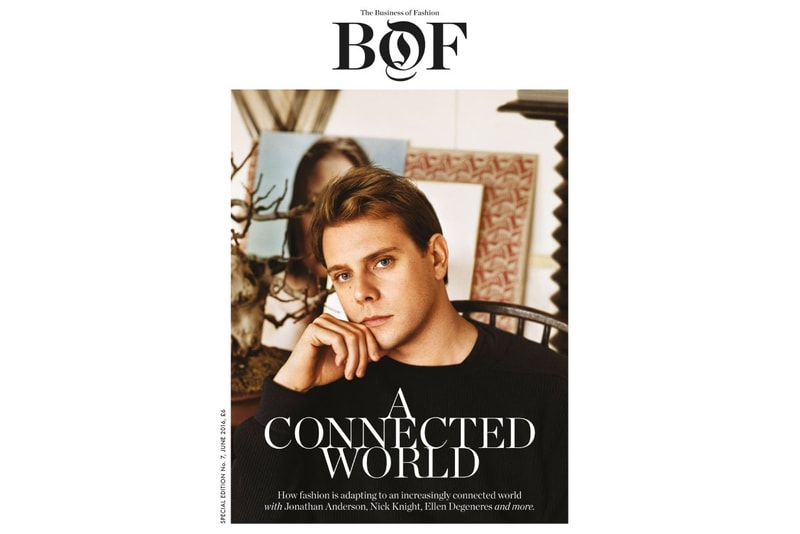 The Business of Fashion's latest print issue delves into the interconnected world. It takes a look at how the Internet, international travel, global markets and more have tied the world closer together and how that has influenced the world of fashion. Its cover star is Jonathan Anderson, a prodigal British designer and creative director of Loewe, who is the youngest designer to helm a global luxury brand. A millennial by age, Anderson grew up with the Internet and often reflects on the digital world in his creative process. BoF also sits down with Nick Knight, founder of SHOWStudio, on how creativity flourishes in the digital world. Lastly and perhaps most surprisingly, Ellen DeGeneres talks about how she's using her huge social media following to launch her new direct-to-consumer apparel brand ED by Ellen. Pre-order the issue now at The Business of Fashion's website.