Nike Officially Unveils Kevin Hart's Free Train Instinct
"This shoe is bigger than the fashion behind it."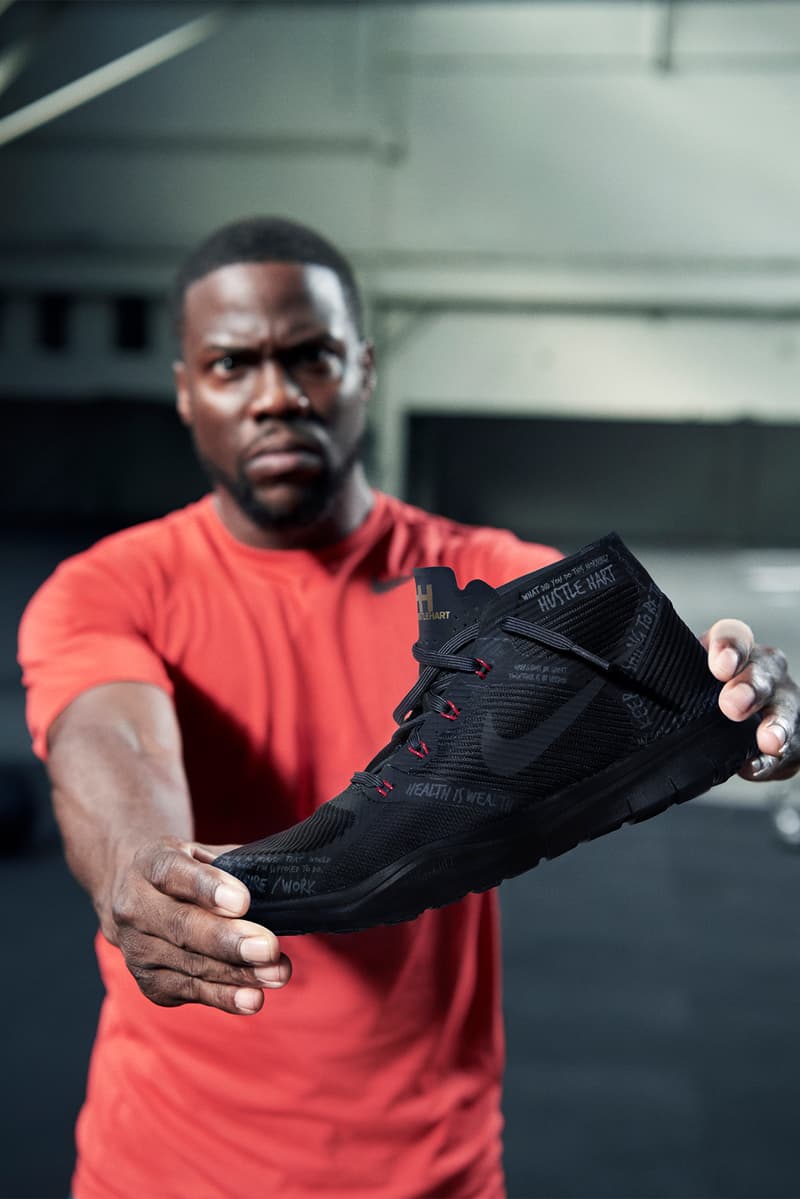 1 of 3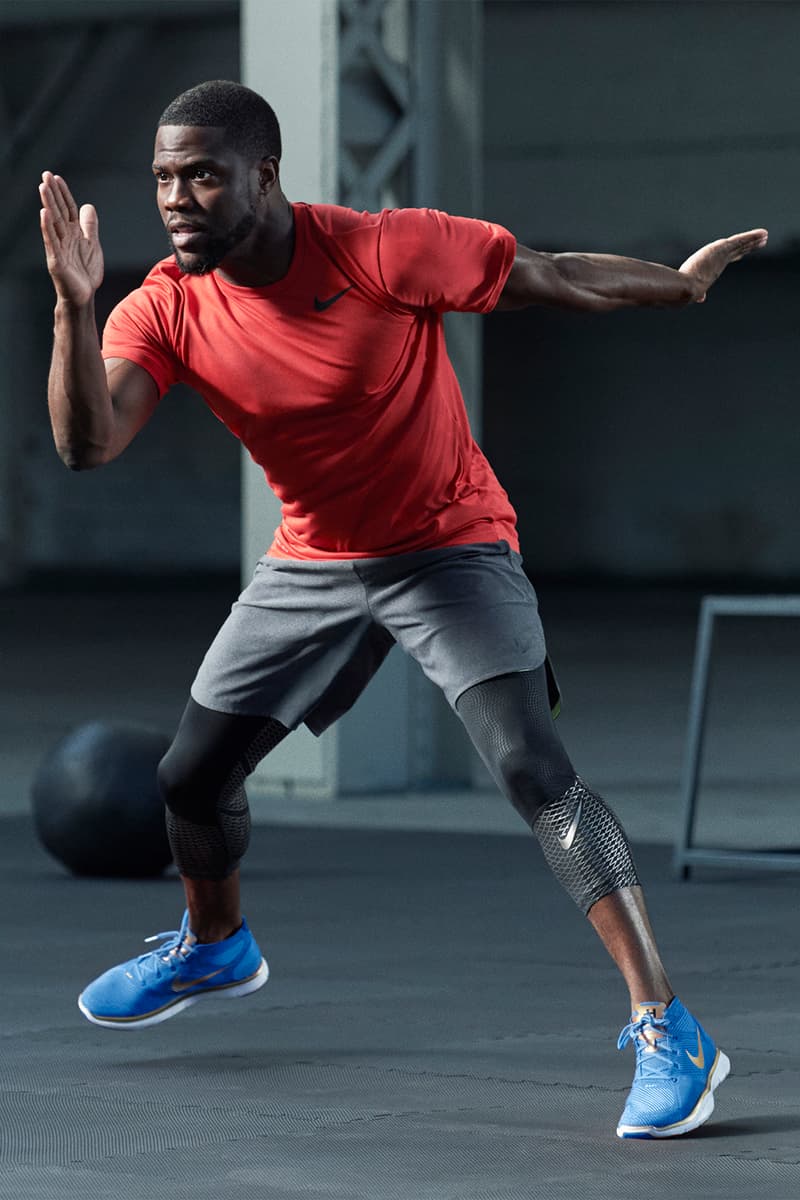 2 of 3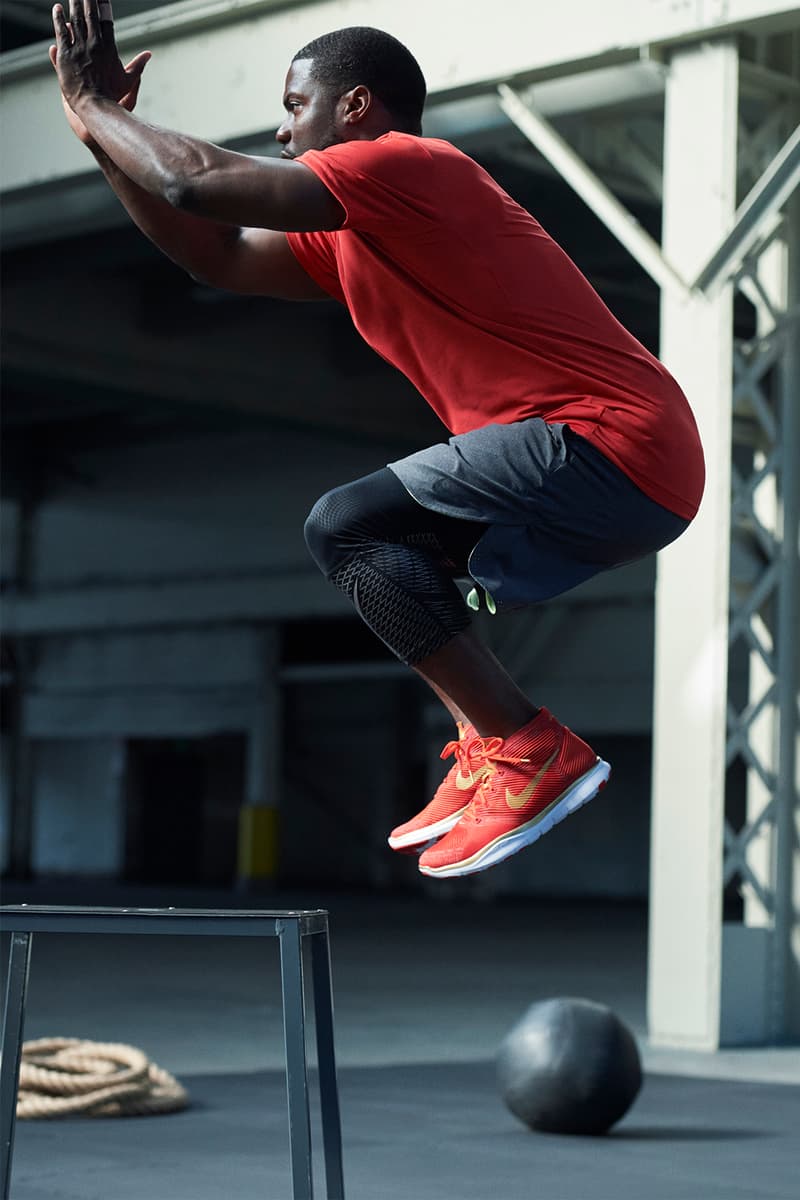 3 of 3
If he's not on stage or on the movie screen making millions of people laugh, you'll find him training as hard as some of your favorite professional athletes. Now, after debuting the kicks on The Tonight Show with Jimmy Fallon back in January, Nike and the Philadelphia native have teamed up to deliver the brand new Nike Free Train Instinct Hart.
Both red and blue colorways have been revealed in dedication to his children, but a new black colorway also makes its way to the scene staying consistent with the theme's reflective inspirational phrases. Said Hart of the shoe:
This shoe is bigger than the fashion behind it. It fits my training needs. It's built for everything — running, jumping, cutting and lifting… The Nike Free Train Instinct Hart is just one part of the #MoveWithHart journey that I hope helps inspire millions to become the best version of themselves through physical fitness. Every time you see or put on these sneakers, I hope it's just a constant reminder to always put your best foot forward, to never quit and to know that you can reach your training goals and achieve personal greatness.
You can expect the Nike Free Train Instinct Hart to officially release on June 11 in its black colorway on Nike SNKRS while the red and blue editions will be available in limited quantities only in the U.S. come mid-July.