Lenz Architects' "Shell House" Is One Part Villa, One Part Fortress
It's both secure and soundproof while still funneling in natural light.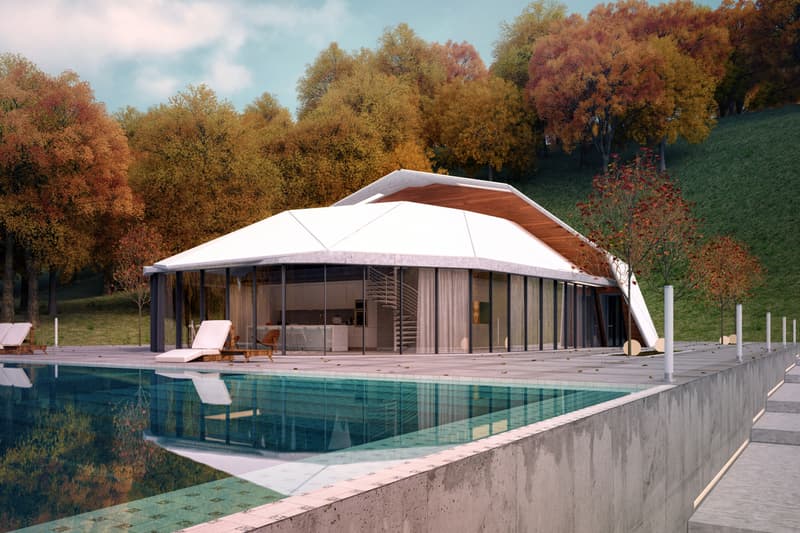 1 of 4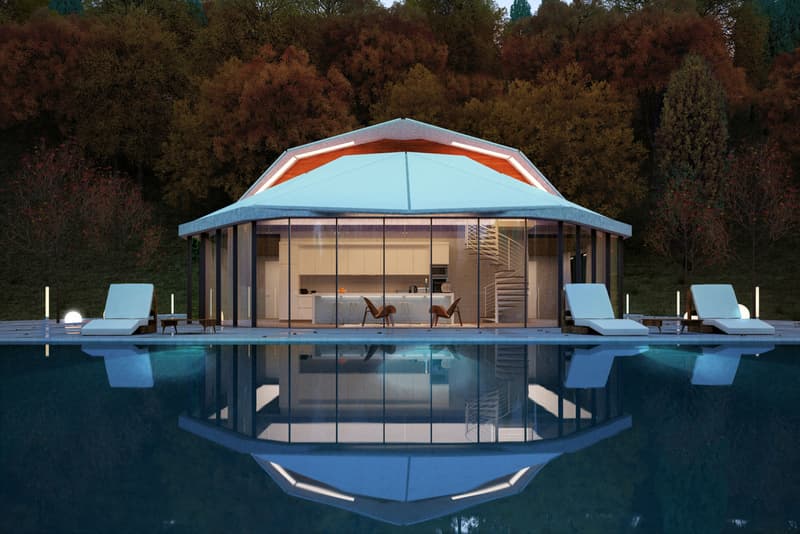 2 of 4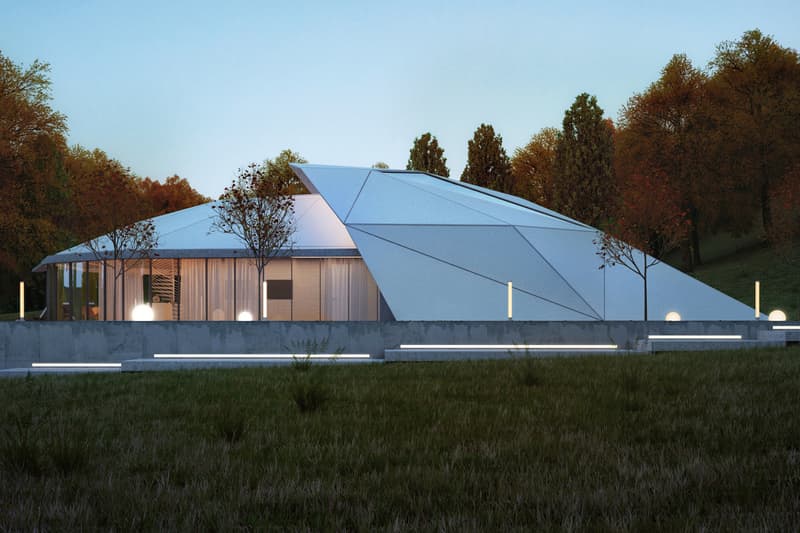 3 of 4
4 of 4
It's not every day that you see a house with a shell, but that's exactly what Lenz Architects has constructed in the foothills of Almaty in Kazakhstan. Aptly dubbed the "Shell House," the Damir Ussenov-led creation is one part villa, one part fortress, combining the comfy luxury of the former with the security of the latter. Isolated yet still allowing those inside to enjoy the surrounding landscape and wildlife, the home pairs the shell with unique metal framework that funnels natural light inside while electrically-powered dynamic aluminum panels can close around the windows to not only provide protection, but soundproofing as well. The panels have even been treated with white plaster EIFS (Exterior Insulation and Finishing Systems) for sanitation and thermal insulation. Inside, the 600-square-meter space is dominated by a large studio that boasts a kitchen, sitting room, bedroom, and bathroom while a spiral staircase leads to open floor plan guest quarters on the second floor.