Stephen Curry Is the First Unanimous NBA MVP
Curry becomes the 11th back-to-back MVP award-winner.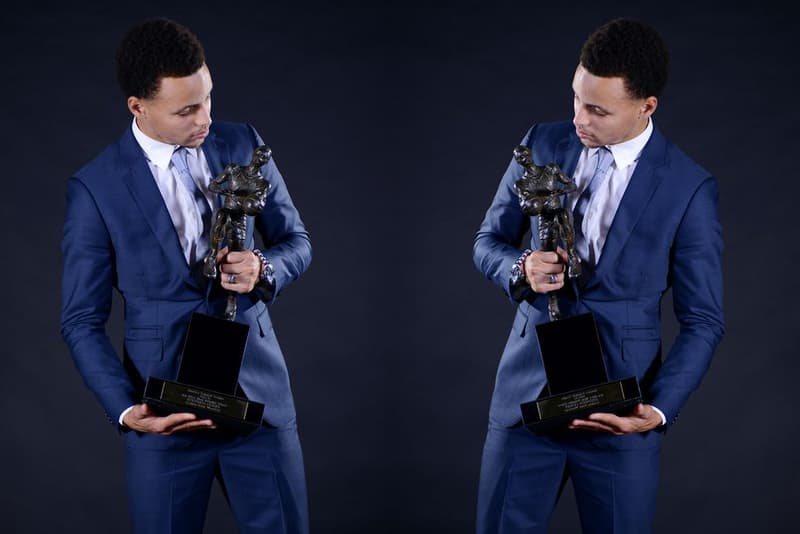 Fresh off a 40-point return and an NBA-record 17-point scoring outburst in last night's overtime win over the Blazers, Stephen Curry has, as expected, been named the 2015-2016 NBA MVP. The award makes Curry the 11th back-to-back MVP and — thanks to an average of 30.1 points per game and record-shattering 402 three-pointers (with a three-point shooting percentage of 45%, no less) over the course of 79 regular-season games — the first-ever unanimous selection for the honor. As ESPN Stats & Info points out, both Shaq and LeBron James received all but one vote in their award-winning 1999-2000 and 2012-2013 campaigns, respectively. Curry also becomes the 13th player to be named MVP multiple times and just the third point guard (along with Steve Nash and Magic Johnson) to do so.
And if Under Armour is right, Curry's spectacular season is nowhere close to being done: the Warriors now hold a 3-1 lead over the Blazers in the best-of-seven series and are well on their way to another appearance in the NBA Finals.