Nike and FC Barcelona Extend Landmark Contract
The La Liga champions' new kit deal surpasses that of rivals Real Madrid.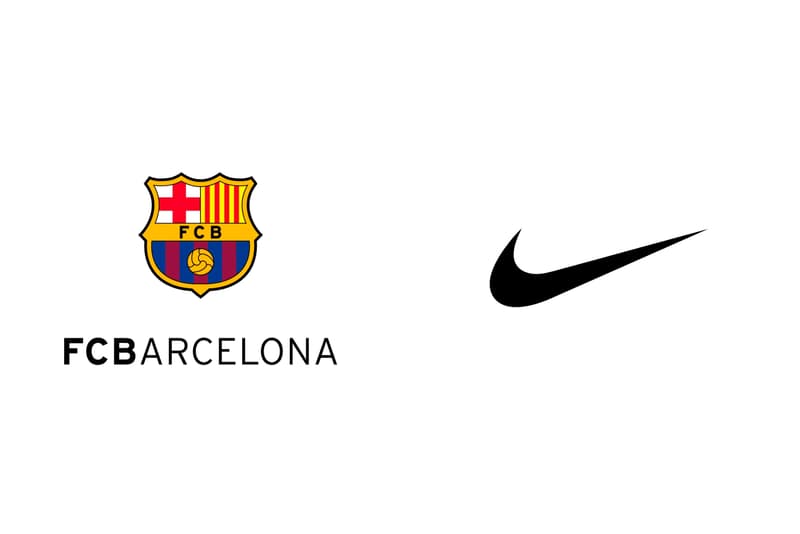 Nike has extended its deal with La Liga champions FC Barcelona. The new deal has been estimated to be worth nearly $175M USD per year over the next 10 years, thus surpassing rivals Real Madrid's sponsorship deal and making the club the highest-paid in the world. The new contract will extend the two organizations' relationship to over 30 years: Barça originally signed on with the Swoosh back in 1998 and have won four Champions League titles, 10 La Liga championships, four Copa Del Rey trophies and three Club World Cups in that time. More details are due to emerge during the ratification process at the next General Assembly.
Nike and Barcelona executives had the following to say about the deal:
Statement by Josep M. Bartomeu, President, FC Barcelona:
Through this new agreement with Nike we are extending a strategic alliance for the Club, while also reinforcing our global position, hand in hand with the leading global sports brand. We are excited by this new agreement and are confident that we'll be able to celebrate continued sporting successes together.
Statement by Trevor Edwards, President, NIKE Brand:
FC Barcelona is one of football's greatest clubs, inspiring millions of sports fans across the globe, and we are extremely proud to continue our partnership together. Our deep relationship with FC Barcelona extends Nike's leadership position in football and we are excited by the opportunity to further grow the world's most global sport.
What do you think of this deal?