#hypebeastkids: FPAR® 2016 Summer Kids T-Shirts
Perfect for your lil' media guerrilla.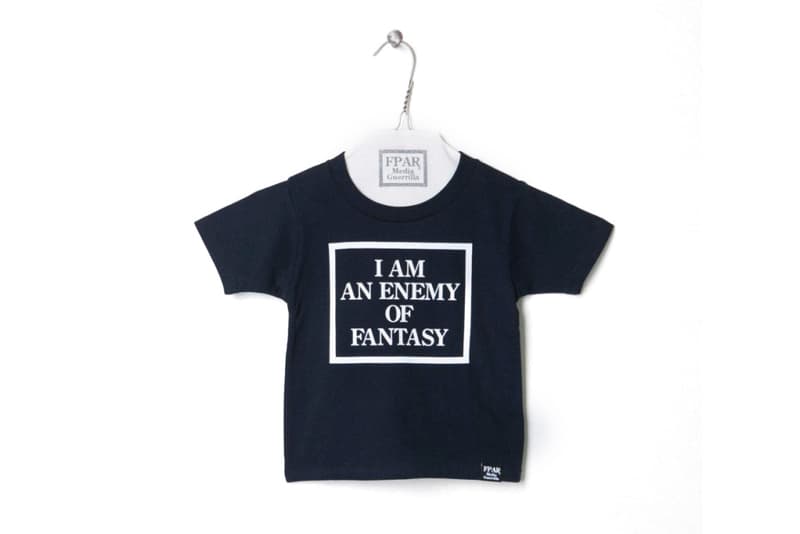 1 of 4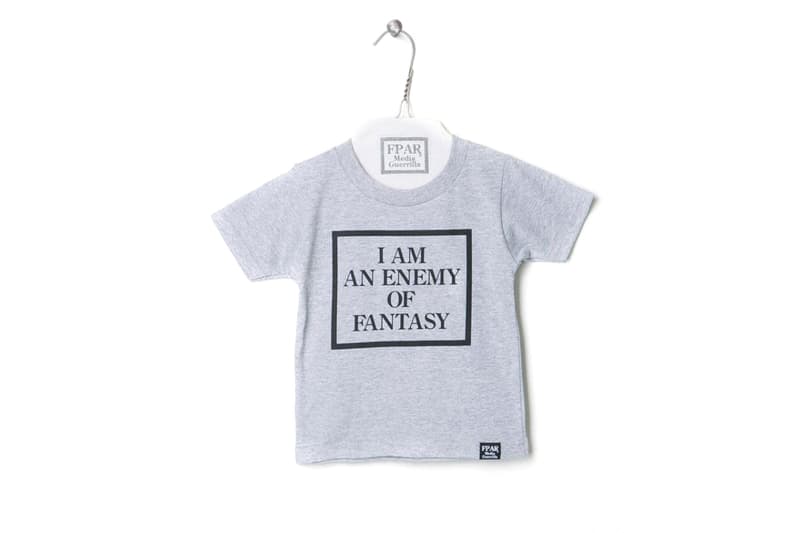 2 of 4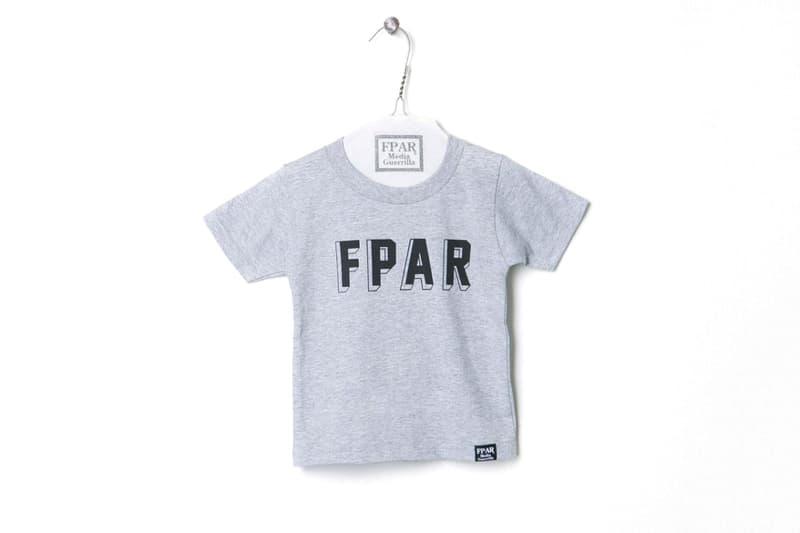 3 of 4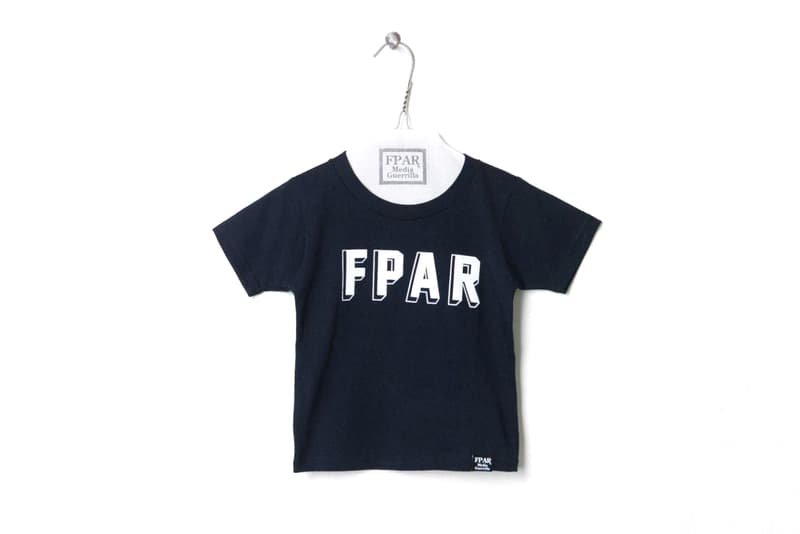 4 of 4
Tetsu Nishiyama's FPAR® has dropped off a couple child-sized tees, so you can start your youngest on a path of media sabotage as early as possible. One T-shirt features the brand's acronym logo, while the other bears a poignant message: "I AM AN ENEMY OF FANTASY." Fitting for a demographic whose best friends tend to be imaginary.
Both T-shirts retail for just $35 USD over on FPAR®'s web store.