Do Remember to Check out the HYPEBEAST Installations at Harvey Nichols
Our physical and digital exhibitions are only running until June 3.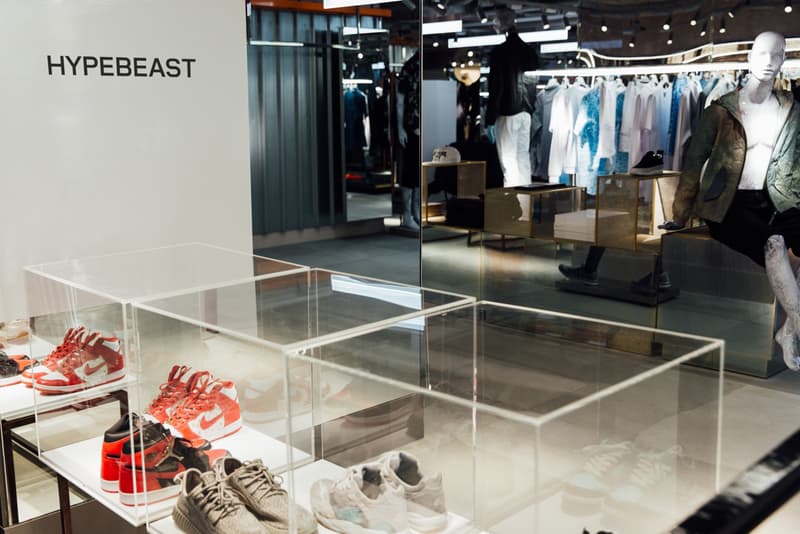 As we announced two weeks ago, HYPEBEAST partnered with world-renowned retailer Harvey Nichols and its new concept space and online hub, Project 109, to launch our very first European exhibition, in the shape of "HYPEBEAST Kicks" and "HYPEBEAST Printing Live." While the former showcases some of the most coveted sneakers to ever grace our digital pages, the latter allows patrons to print their own exclusive T-shirts with the help of brands like marharishi, Gasius and OKOKOK (scheduled for this weekend), among others.
Unfortunately however, all good things must come to an end. HYPEBEAST will be packing up and moving back to our headquarters in Hong Kong come June 3, while Harvey Nichols will introduce a new Project 109 showcase for its loyal customers. So for the London fam, please come by and chop it up. For those of you who can't make it into the retailer, check out our digital space here, where we dissect our favorite sneakers and moments from the world of streetwear, in addition to offering a brief lesson on screen-printing.
See you soon.
Harvey Nichols — Project 109
109-125 Knightsbridge
Lower Ground 1
London SW1X 7R