Vetements' Guram Gvasalia Speaks on the Brand's "It" Status
The business-minded Gvasalia brother explains the simple economic principles guiding the subversive design collective.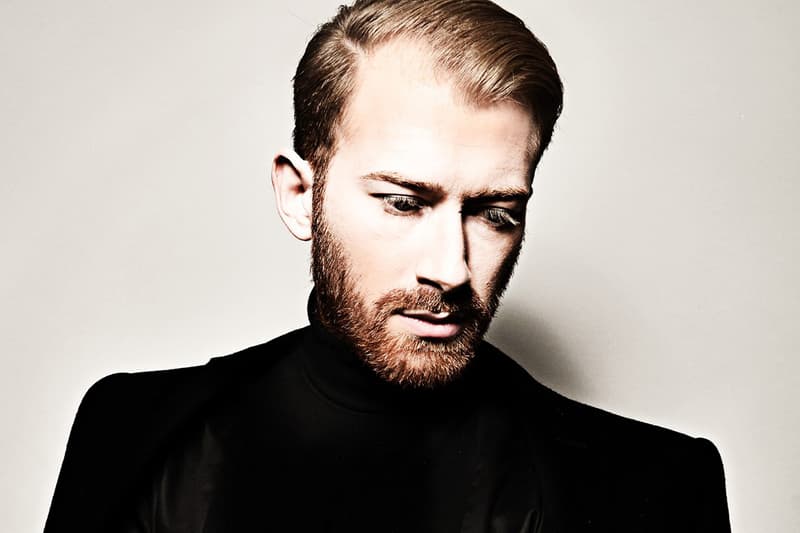 Vetements CEO Guram Gvasalia sat down with fashion critic Suzy Menkes at Vogue British's Vogue Festival to discuss the subversive French design collective's stratospheric rise, his calculated business methods, and his plans for the future. The Georgian-born and the left brain to Demna Gvasalia's creative right lobe spoke on how the much-hyped brand created such a cult following through the application of simple economic concepts like supply and demand:
"All the business people in the industry are ignoring this basic rule of business," he said. "I go to the store at the end of the season and I see clothes on sale; for me it means more clothes are supplied to the store than there was a demand. What we try to do is reduce a little bit of the supply curve… we [even] cut orders if we think stores are too optimistic about selling a certain style, because selling one piece less on the market, you're sold out, but selling one piece extra, you go on sale."
Gvasalia also spoke on the house's controversial decision to shirk the traditional four-collections-a-year model, opting instead for two collections that will sit on shelves for six months, rather than the traditional two:
"Stores put 70 to 80 percent of [their] budgets into pre-collections… [And yet] we spend a lot of money on the main [collection], making a show. It never made sense to me why we're splitting it so much."
This consolidation has been a boon for the company best known for its distended, oversized garments and appropriation of corporate logos; much like many of its streetwear contemporaries, Vetements refuses to restock and reproduce sold-out pieces and styles, which in turn skyrockets demand for the garments at retail—according to Fashionista, pre-orders currently make up for 90% of Vetements purchases at most stockists.
Gvasalia also hinted that his brother's Paris Couture Week collection will feature "ordinary" garments whose construction is both intricate and subtle.
As far as the brand's current "It" status goes, Gvasalia & co. kept it terse and vague: "We're thinking about restructuring."
You can read the rest of the conversation here.