White Mountaineering Has an Unexpected Footwear Collaboration on the Way
White Mountaineering links up with… UGG?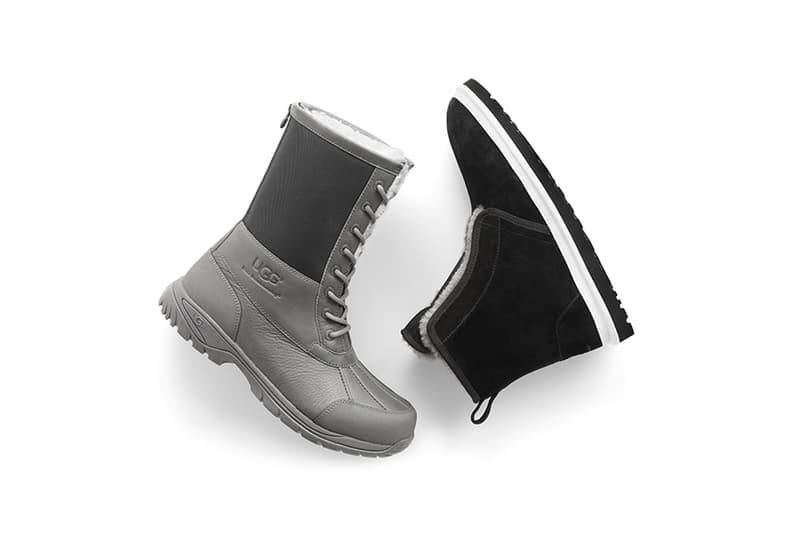 When it comes to White Mountaineering's footwear collaborations, adidas may be one of the first brands that comes to mind as a partner, but the Three Stripes is by no means the only imprint to drop some kicks with the Japanese favorite. This past summer, WM teamed up with UGG for some co-branded espadrilles and now the two are back with some designs tailor made for the fall/winter season. This time around, boots are the name of the game as the two brands introduce their BUTTE ZIP and RIKI. While the men's BUTTE ZIP is essentially a contemporary take on a duck boot, the RIKI resembles a high-top desert boot and comes with hidden lacing and faux fur lining.
Done up in black and grey, the two styles are set to launch October 22 at UGG spots in Japan.