Urban Outfitters Accused of Stealing Yung Lean's Merchandise Designs
The offending coach jacket uses several Sad Boy signature motifs.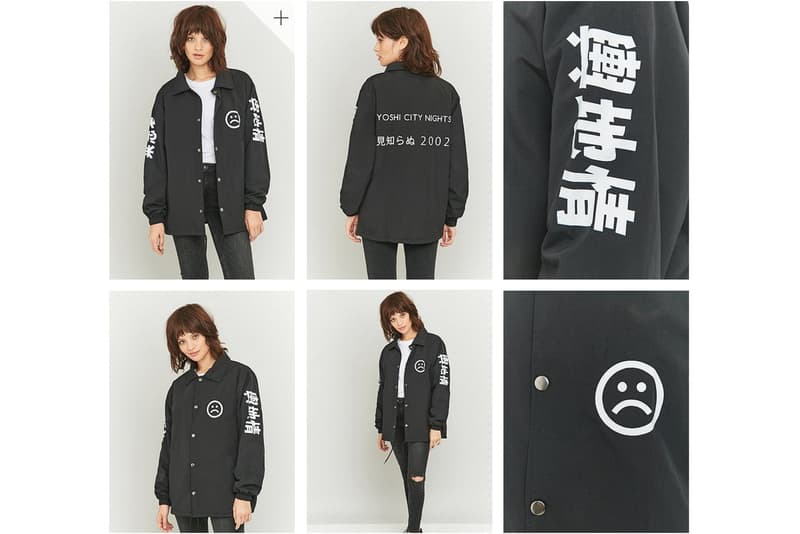 Yung Lean's Sad Boy Collective has accused retailer Urban Outfitters of stealing its designs. The offending jacket, seen above, uses a frowning face seen on a Yung Lean cap and a "Yoshi City Nights 2002" lettering, which is similar to "Yoshi city," a Yung Lean song released in 2014.
In a post on Facebook, Sad Boys said:
the discussion of big corporations feeding off small independent creators and their work is too vast and depressing to conduct here, so let´s settle with this – yoshi city belongs to us and our true fans · fuck u Urban Outfitters · support the official sadboysgear.com + yungleangear.com ·
Urban Outfitters haven't made a statement yet but, at the time of writing, the offending item appears to have been taken off the Urban Outfitters site. A search for the specific item brings up a "This item is no longer available" error page. We'll update with further information as we receive it.