Is Raf Simons Collaborating With Sterling Ruby for Calvin Klein?
All the signs seem to point to yes.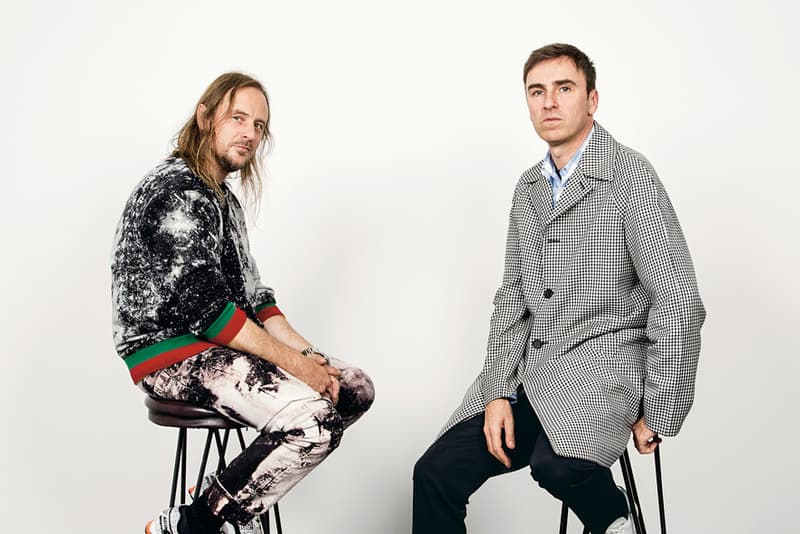 After only a few months of serving as Calvin Klein's new Chief Creative Officer, rumors have been spreading that Raf Simons is set to work with longtime collaborator and renowned artist Sterling Ruby on a new project for the longstanding American fashion house. Since meeting in 2005, the two have worked on four projects together, all of which have been highly acclaimed. According to sources, the American artist has been seen regularly at Calvin Klein headquarters leading many to speculate just what the two are working on.
Some have been speculating that Raf has brought Ruby on to revamp the brand's Madison Avenue flagship, looking at the revamp Ruby did for Raf's Tokyo store in 2008. Others looking at the pair's last collaborative project in 2014 believe that it's certainly possible that the two could be working on revitalizing Calvin Klein's runway collections with the next show this coming spring. Whatever the two are working on, it is sure to be exciting. Stay tuned for more details as they become available.