Do Your adidas Yeezy BOOST 750 "Light Brown/Gum" Glow in the Dark?
"#GlowGate" is now a thing.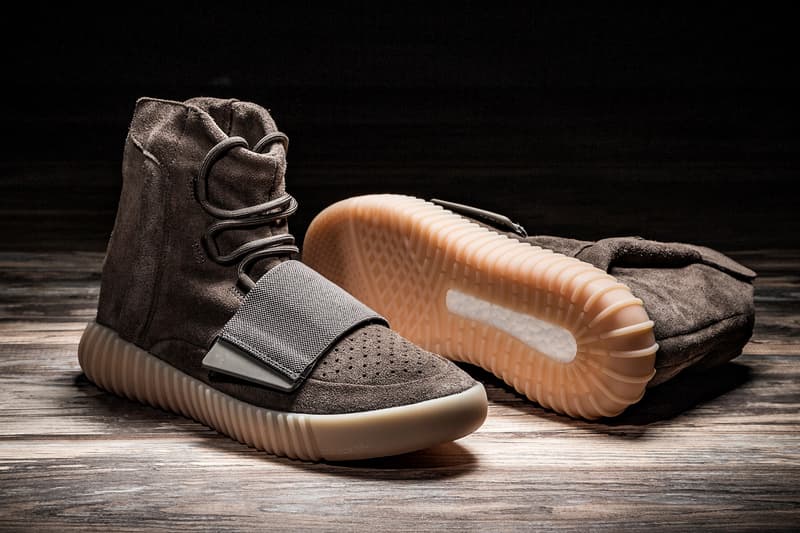 For the latest barrage of hype surrounding the Yeezy Boost 750, fans are swarming to social media and Reddit (per usual) to ask one crucial question: do your "Light Brown/Gum" Yeezy Boost 750s glow in the dark? From the Yeezy Mafia to Reddit threads, individuals from all over are putting the sole of new "Light Brown/Gum" Yeezy 750s to the test and giving their thoughts on what some have labeled "#GlowGate." In a series of clips curated by Sneaker Freaker, videos from the Sneaker Chefs and more have been put together to investigate claims of "glow-in-the-dark" Yeezys. While there's been no official statement from adidas on the matter, there's probably more than enough Twitter discussions to keep the free press flowing. You can post up your own thoughts in the original Reddit thread here, while some select opinions on "#GlowGate" can be checked out below.
@theyeezymafia Video of my chocolate Yeezy 750s GLOWING. Purchased from Adidas in London. pic.twitter.com/FuqtG9rexv

— Luke Farrell (@Luke_Farrell) October 16, 2016
So do they glow? #GLOWGATE

NEW VIDEO!https://t.co/Ozk8lRwpCx

— Sneaker Chefs (@SneakerChefs) October 17, 2016
Last tweet regarding the 750 #Glowgate all people that got it working used a studio light/spot and not the sunlight, good luck ????

— Yeezy Mafia (@theyeezymafia) October 16, 2016