Early Stories from Union Los Angeles
"I found out a couple of years later when I first saw his artwork, and this was way before he blew up, it was Banksy."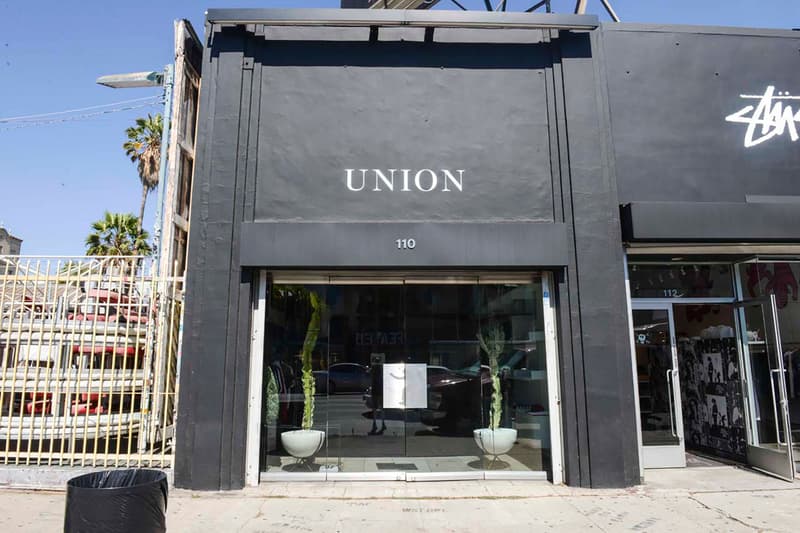 There was a time before #WDYWT, before the sneaker forums and Facebook groups, before we took to the web to tell us what we should and should not wear. Long before we "followed" the every move of brands, designers and fashion influencers, or before this concept of a "fashion influencer" even existed, people took the time to physically visit stores to explore and find their own sense of fashion.
But in the late '80s and early '90s there weren't many options aside from heading to your local mall and paying a visit to the Gap. Men's fashion or menswear, was not the beast of an industry it is now. And aside from some scattered surf and skatewear, or clubwear as they called it in Europe, this genre of "streetwear" as we know now did not exist.
In came Union, with its carefully curated selection of brands, operating at street-level. The shop quickly became more than a destination to simply buy new fits, it became a catalog of sorts, an encyclopedia for this new realm of menswear. It became Tumblr before Tumblr – a place where fashion-conscious individuals from everywhere came to find out what was "in" and what the next big thing may be. Through time, the boutique became a trusted source globally, as a purveyor of menswear paving its own way to becoming the first streetwear store. "There were definitely stores that cater to a specific type of customer, but there was no store that was catering to streetwear as we now know it. Back then, it didn't exist," explains Chris Gibbs, the now owner of Union Los Angeles.
Here, we take a look at some of the most memorable stories Gibbs remembers from his early days.
Union Turns Down Tees From World-Renowned Artist
One day this dude walked in with a stack of five T-shirts. He had an English accent and was like "Hey, is James here?" He was looking for James Jebbia. And I was like "no, he's not here." And at that time, there would have been a rigorous screening process for anyone to get to James and or Mary Ann if they weren't there. So I was like "no, they are not here, you can leave a message" and he was like 'Oh, I am a good friend of Mushroom's" — Mushroom being the producer, and I knew he was a good friend of James Jebbia. So I was like you can leave the T-shirts with me, and I think I asked him to leave a note which I don't believe he did. I do know that he left the T-shirts and went on. Later on in the day we looked at the T-shirts, and I'm not saying this in retrospect but even at the time, I was like these fucking T-shirts are the best T-shirts.
"Like illy willy dope ideas, but it was literally nothing more than stencils with paint on a Hanes blank T-shirt."
They were graphics. The first thought was "we can't sell these; we can't take them." The dude never came back to get his T-shirts. Long story short, I found out a couple of years later when I first saw his artwork, and this was way before he blew up, it was Banksy. It was just one of those things.
*You could have completely kickstarted his entire fashion career!*
How about this. I would like to think of it as this. I think that by not doing those T-shirts, we helped him start his art career. If he started doing T-shirts, we probably would have sold them really well, he would have kept continuing down that road, and he would have become more of a graphic artist and less of a visual artist.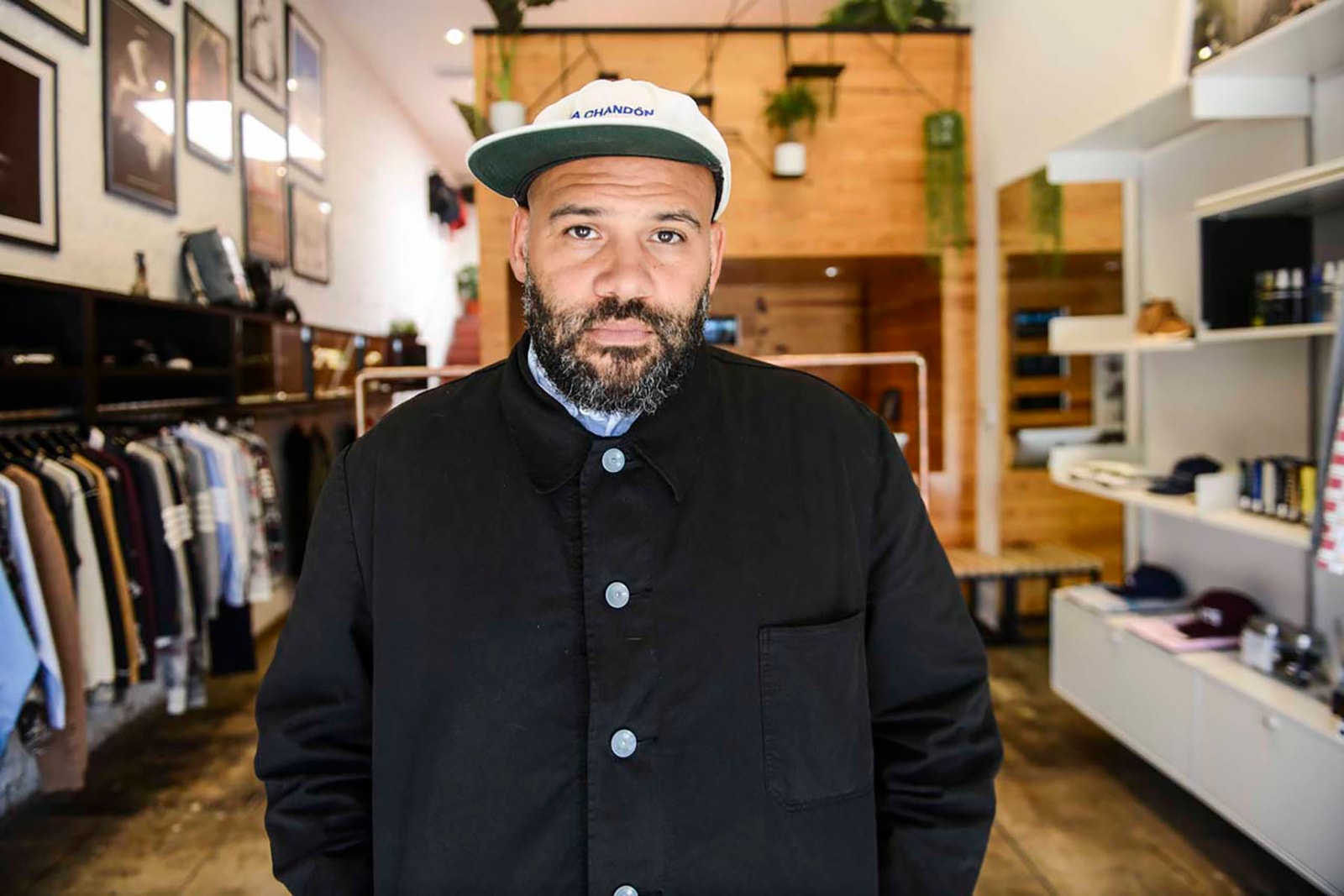 Rise of the Sneakerheads — Nike Dunks
I went on my first trip to Japan. Around that time, I was really into the classic Nike Dunk. That's the shoe I wore, that's the shoe you could get at any Footlocker for like $32 USD at the time. They made them in like three colors: grey/white, burgundy/white, and a blue/white. They were all in lows at the time, they weren't making highs anymore. I remember going to Japan for the first time and seeing these crazy Dunks, Dunks I had never seen before. Here is where it gets a little fuzzy, I think the first Dunk to be collaborated on was the Alpha Numeric Dunk. They did their own Dunk, and it was the first SB technically. The Dunks I saw in Japan, they looked like this, but they weren't Alpha Numeric. And they had about three different colors, and it blew my mind. I was like, "Oh shit, this is the shoe I wear everyday but in this fucking dope color." The leather was nicer, and they were $180 USD. Today you say "$180 USD? It sounds just about right," but you have to remember, I was used to paying $32 USD for shoes, and I was a fucking broke student. I couldn't bring myself to spend $180 USD on kicks. I just couldn't do it.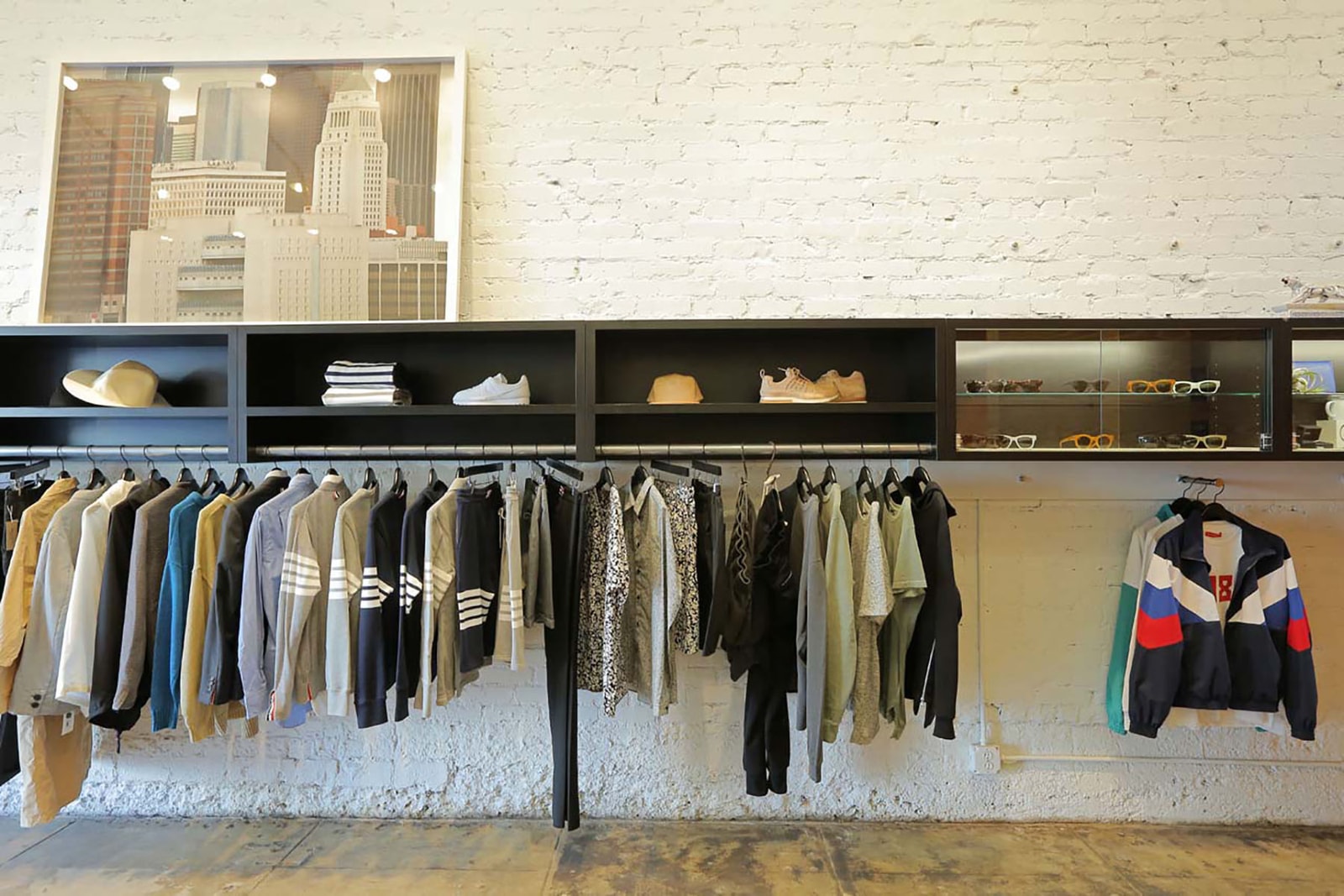 So I came home and told everybody about these Dunks that were fucking so dope but were $180 USD. I think I brought like a clipping from a Japanese magazine of the shoe, and I was showing it to my co-worker, Joey Thompson. One day, I get a call from him. Joey at the time lived in Long Island. He was like, "Hey dude, I'm at the Century 21 Outlet here in Long Island, and I think I see the shoe that you were talking about, and they are selling them for $32 USD. And I was like "Jesus, buy them all. Buy every single one of them." So he bought them all, brought them to the store, and we started selling them for probably a hundred bucks, and we sold out in a day. Again, pre-internet, pre-Facebook, it was just word of mouth, people are coming in together. At some point, this Japanese dude comes in and he sees them and he wants to buy them all off of us for $100 USD. There's a part of the story that was left out. When I was in Japan, I kept on asking about the shoe, and everybody I asked would say, "This is an American shoe, why are you into this so much." Long story short, and I don't remember for that shoe, but what we learned about it through the process of buying at Century 21 and reselling is that these were some of the first limited Nikes, they just weren't being offered. At that time, nobody gave a fuck about the Dunk, the Dunk was a dead shoe. So whoever they were made for, whether it was a FootAction exclusive, whatever account they were made for, they obviously didn't sell because they ended up in Century 21. And the Japanese were the only guys that still cared about Dunks. This was before the Dunks blew the fuck up again.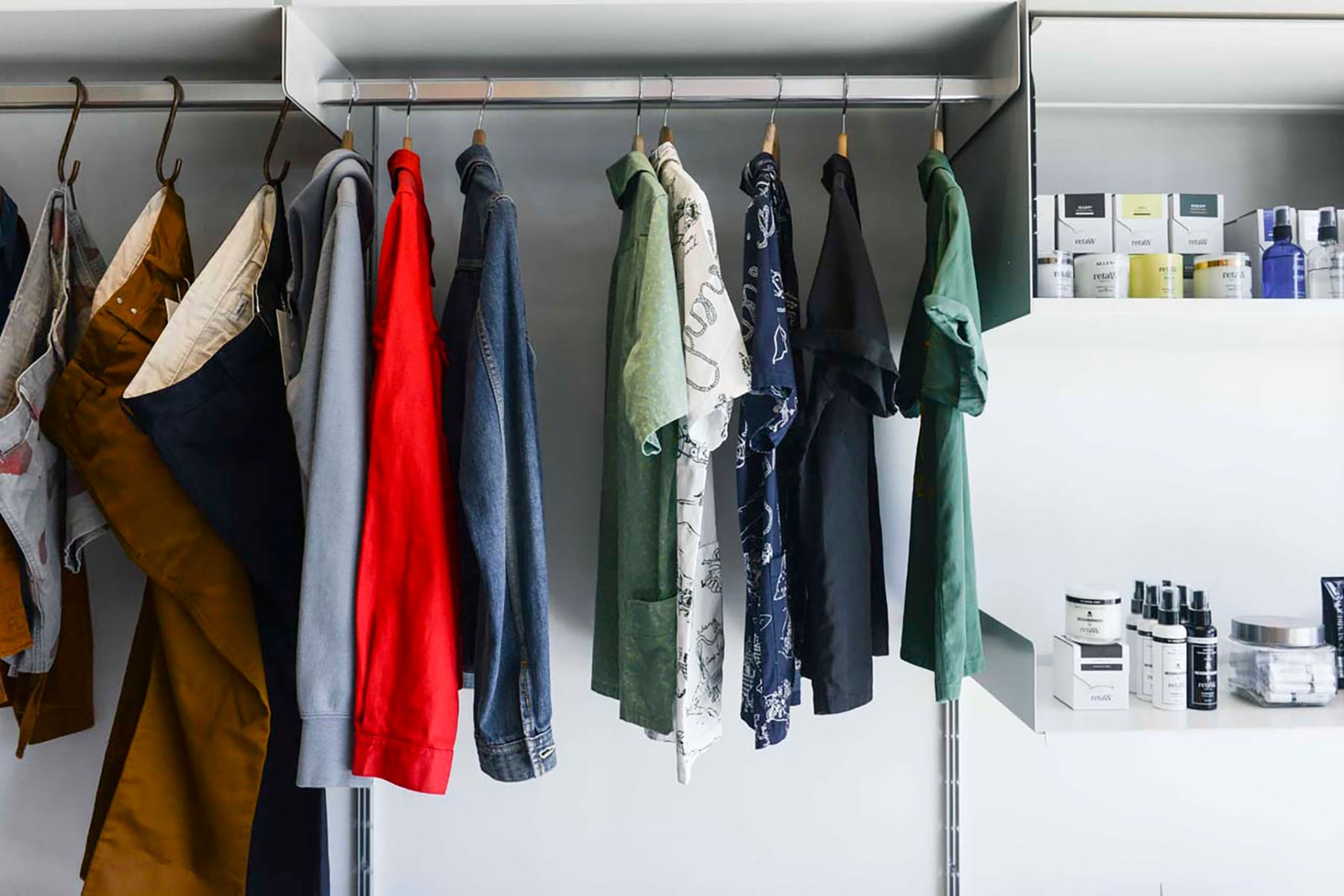 Long story short, we had a handful of guys that would be willing to pay $100 USD for these, or even $150 USD for these shoes, but it wasn't like this crazy thing. These Japanese guys came in so we figured to trade this Japanese sneaker parallel buyer for the Japanese colorway Dunks. And so Joey got the number of a manager at Century 21, and told them "Whenever you get more, call me." And whenever they got new deliveries they would call him and he would clean them out. And we would trade them with these Japanese guys who had the Argon Dunks and Brazil Dunks and the Mustard Dunks. Those were what we were trading for. So we would get them, trade them, and sell them for a buck fifty. And for a buck fifty, people thought we were fucking insane.
It's funny because they don't actually know what they are buying, technically, because back then there was no Google and anything like that.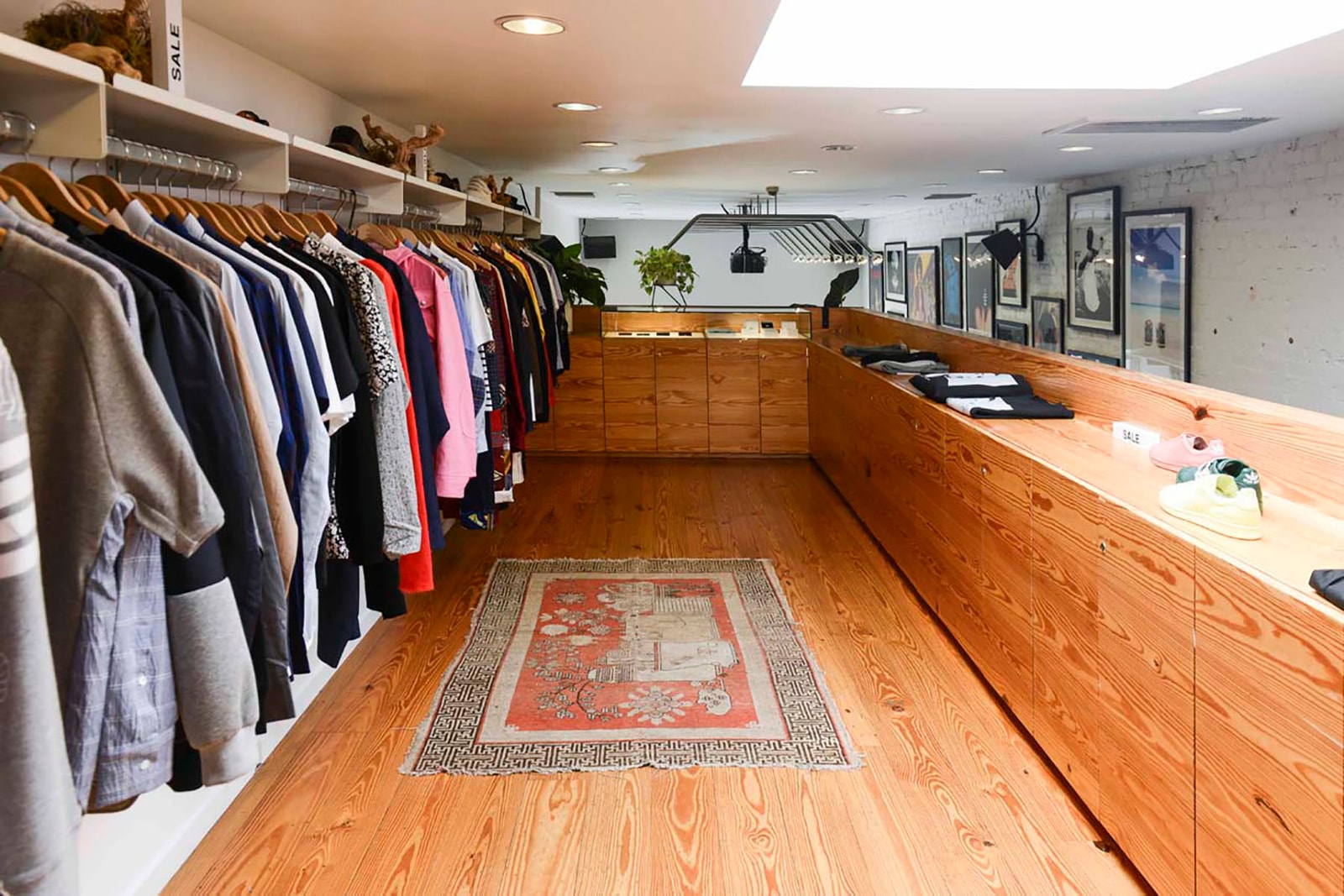 Bridging the Gap: Connecting on Streetwear with the Japanese
It was trippy, I'll tell you my first trip to Japan for Union LA. I'd only been there once before, I was a DJ, so I wasn't brought out there for Union. Eddie gave me this burner company phone, and said, "Call this guy, Kaz, he will help you out there." I was out there for the Bathing Ape buy, it was my first trip out there for Union. It felt a little weird, but I called Kaz. He was like "Where are you at, we are going out for dinner, you can come with us." He picks me up in the middle of one of the illest typhoons I have ever been in. I remember the hotel shaking and moving back and forth, it was freaking me out. But we went on to have an incredible dinner. Kaz Yoshida, part of Porter, picked me up. We had dinner with Edwin Faeh and Solomae Faeh, the owners of Carhartt Work in Progress. And I remember being out there with Misha from P.A.M. After dinner we went to this crazy after-hours bar, and it's still in existence, and we just got fucked up and had a crazy trip.
So the next day I roll into BAPE and the other thing I realized when I got to LA was how undervalued it was — I'm coming from New York right, you can't get this shit.
It's only available at Recon, NIGO basically sends them stuff, and whatever they don't want, they'd sell. But it wasn't a legitimate business. So I'm coming from New York where people go crazy for this shit. And I remember we were doing really small orders, so I went down there and the first thing I said was, "We need to order as much as we can" I was ready to be like, "Hey, BAPE Camo? I'm going to order a shitload of this stuff!" This wasn't for every piece, but for specific pieces; and every piece, trust me, they knew it was dope, they knew it was going to sell. For example, I remember looking at the multi-camo hoodie. With most order forms around the world, they'll give you minimum orders or maximum orders; BAPE, on some of the articles, would have a maximum order of one. And all the guys at work that only spoke Japanese, and I only spoke English, so it was really hard to communicate. I remember trying to be like, "Wait, one per size? one per color?" and they would be like, "No. One." You can pick a large purple camo, and that's the only thing you're getting. And that was mind-blowing to me. But we did it, we ordered a ton of products, we fucking sold through it like crazy. That was officially, for me, the first line-ups. It was for the early BAPE.