Harambe Gets Memorialized on a Pair of NFL Custom Cleats
His legacy lives on.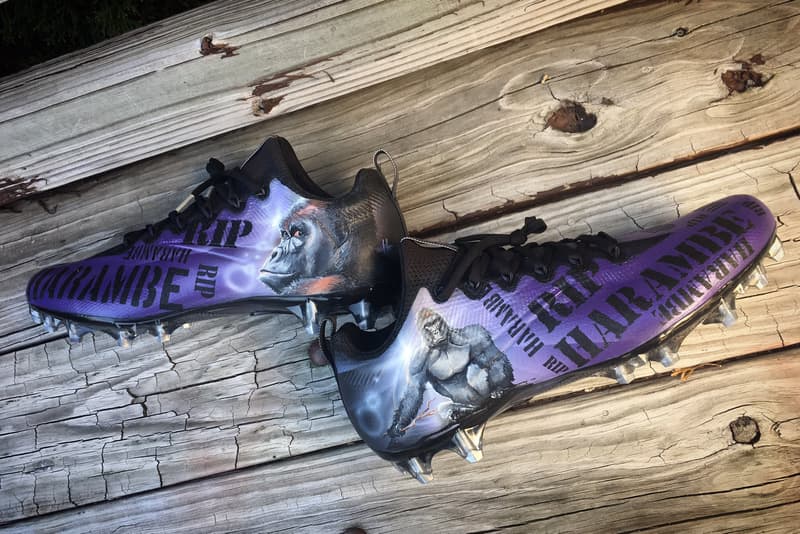 Harambe the gorilla tragically lost his life earlier this year at the Cincinnati Zoo when a young boy fell into his enclosure, after which the zoo was forced to shoot Harambe in order to ensure he didn't hurt the child. In a strange turn of events, the world subsequently fell in love with the late gorilla while offering up constant "R.I.P. Harambe" reminders. What became the meme of 2016 now collides with football for something epic. Vikings running back Jerick McKinnon has taken the meme a step further by honoring the late primate with a pair of custom football cleats. The cleats made their debut during a pregame before Sunday's clash with the Eagles. Hopefully we'll be seeing more of these in the future.
Jerick McKinnon's cleat game is STELLAR.
(via @Vikings) pic.twitter.com/kNUXbUt13s

— CBS Sports (@CBSSports) October 23, 2016