Kevin Durant Asks Reddit for Bay Area Recommendations
RIP OP's inbox.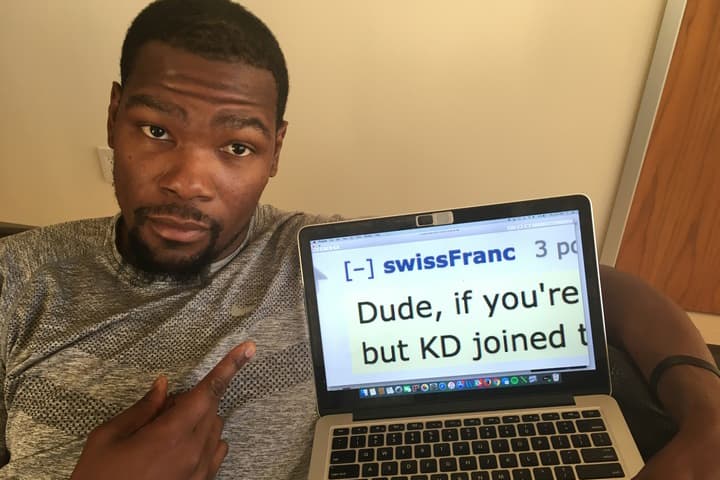 Golden State Warriors newbie Kevin Durant unexpectedly made his way onto Reddit on Thursday and decided to casually ask the r/Warriors channel what Bay Area spots he should check out.
Hey wassup Warriors fans its KD. New to the area, still tryin to get my feet wet and want to know what places in The Bay I should check out. Im new to Reddit, lurked here and there, so yall think you can help me out for a bit?
Local Redditors were thrown off guard at first but overwhelmingly responded with a list of coffee shops, museums, record stores, restaurants, wine tours and more. The top comment went to a user who even offered to have KD as a roommate for just $700 a month quoting, "We're hella close to Ashby Bart so you can get to work SUPER easy." When another user asked if he'd eaten good burritos and wanted to be best friends, Durant responded, "nop not yet, the bestfriends thing will take some time lol." He signed off by thanking everyone for their suggestions and offered to do an AMA soon. Read the full conversation here.