Investigating the Love for Levi's Vintage Clothing
Long Live Levi's.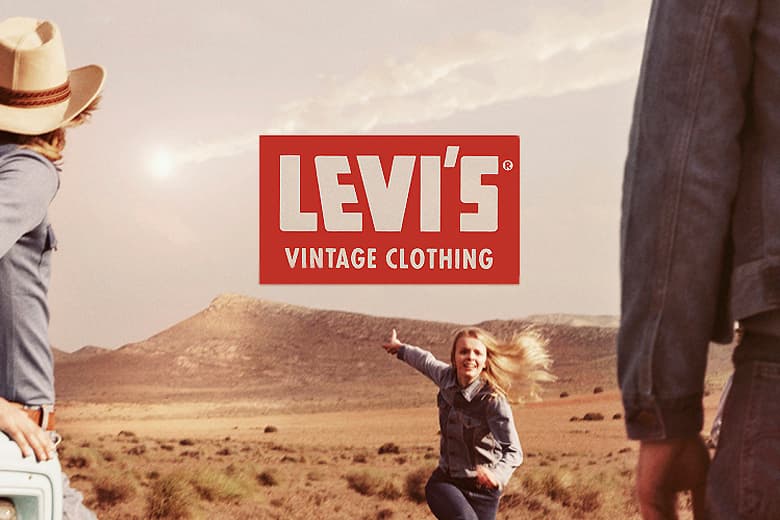 When Ryan Gosling strolled through the grocery store in a Levi's double denim getup during Nicholas Winding Refn's Drive masterpiece, he was immortalized in time. The same applied to Marlon Brando in his stellar performance in The Wild One and we have witnessed countless times a figure has gone from great to iconic due to a single scene. But what ties it all together? Not mentioning the breathtaking performances and impeccable dialogue, these works of art found in film, literature and more, have helped bring Levi's from the symbol of workwear it once was, to the upper echelons of cool. However, what makes something that your parents are probably still wearing relevant in today's day and age? That is what sets Levi's Vintage Clothing apart from the main Levi's line.
Despite the abundance of denim brands out there, let alone how ubiquitous Levi's jeans are, Levi's Vintage Clothing has managed to import and export the Japanese craze for collecting. With its showroom suitably located in the outer areas of Tokyo, the division approaches each season by delving into the rich archives of Levi's history and picking out garments to reissue. Without retelling the whole story of the legendary denim brand, Levi's Vintage Clothing serves to provide a body of which the tale vicariously lives through and keeps the company "alive." The latest instalment to the life of Levi's Vintage Clothing will commemorate the 100th anniversary with Cone Denim. Its upcoming Fall/Winter 2015 collection will pay special tribute to Cone Mills and honor "The Golden Handshake," which refers back to a Gentleman's Agreement made between the two in which Cone Mills were give exclusive rights to manufacture the famous Shrink-to-Fit denim for the production of all Levi's Lot 501 jeans.
By bringing the past to the present, it allows for this continuous cycle of heritage and innovation for the future. It is Sales and Marketing Director, Yosuke Otsube's job to find the perfect balance between the two and create the perfect synergy. He continues to strive for the best with a simple statement: "My view of the objective is, let's say I like to purchase scissors and if I only limit myself to purchase from modern products or craftsmen, I have a limitation. If I seek for scissors that I would like to own for the rest of my life, I seek inspiration from when the scissors were invented." The knowledgeable individual has been collecting denim for decades and his impressive collection includes denim pieces that date back to 1940 and before. We took the opportunity to pick Yosuke's mind on denim culture and how Levi's has built a certain romanticism with its beautiful, rich story.
---
Falling in Love With Denim
1 of 8
2 of 8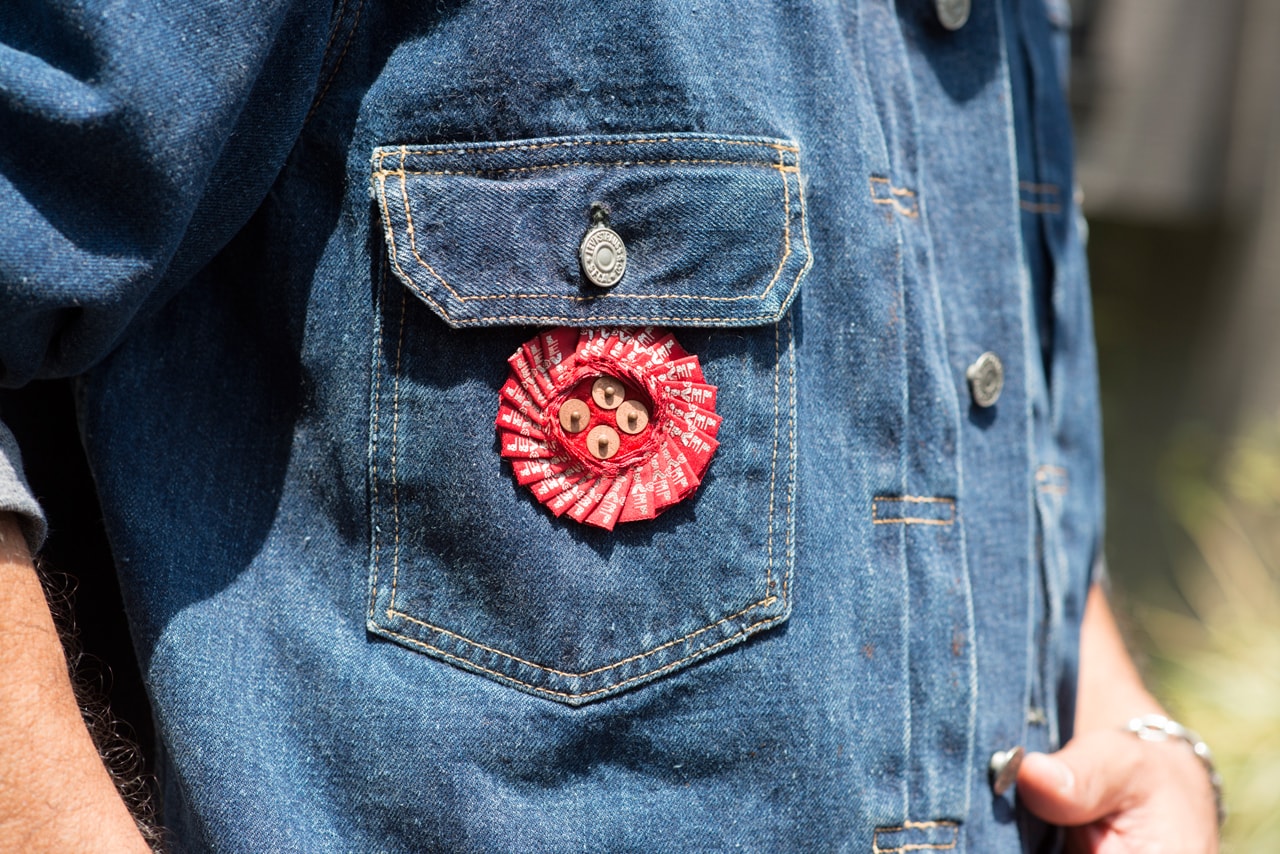 3 of 8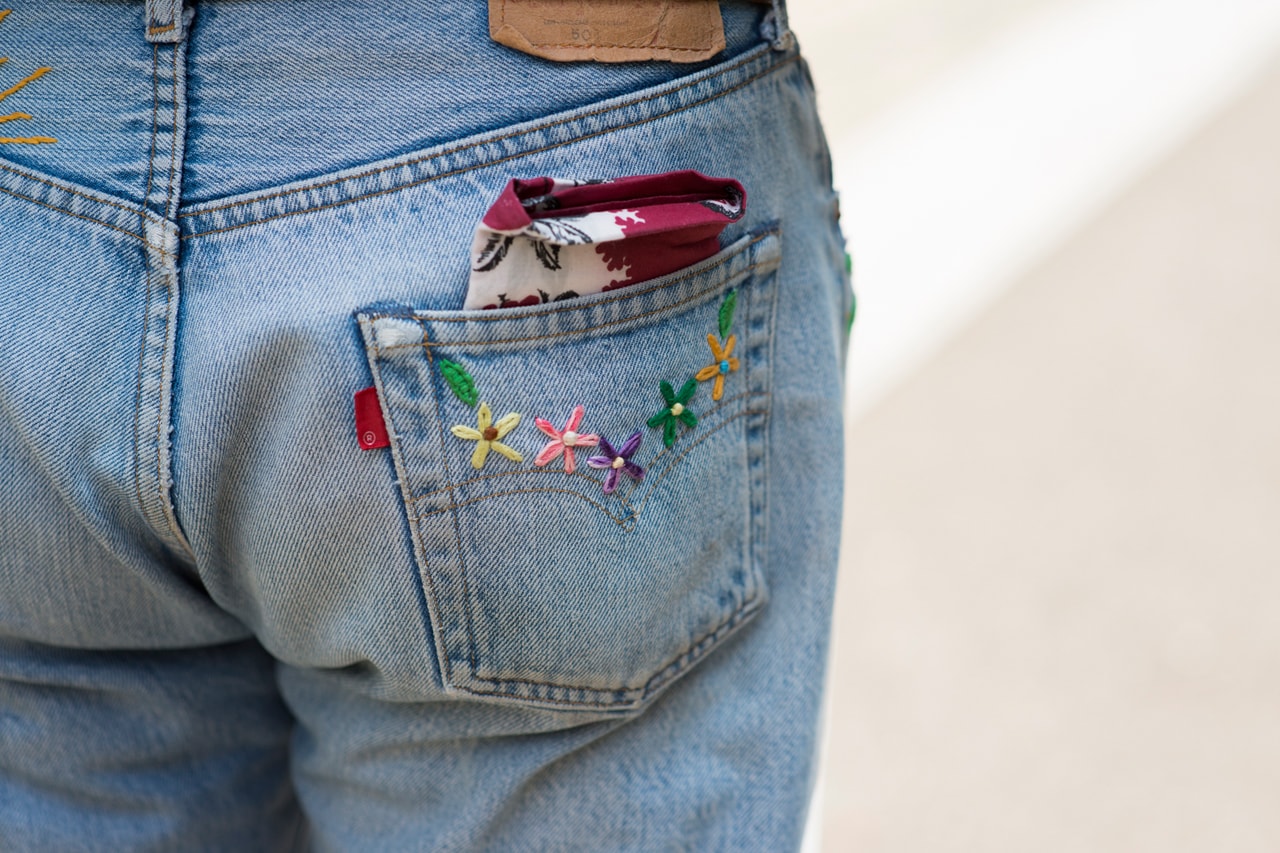 4 of 8
5 of 8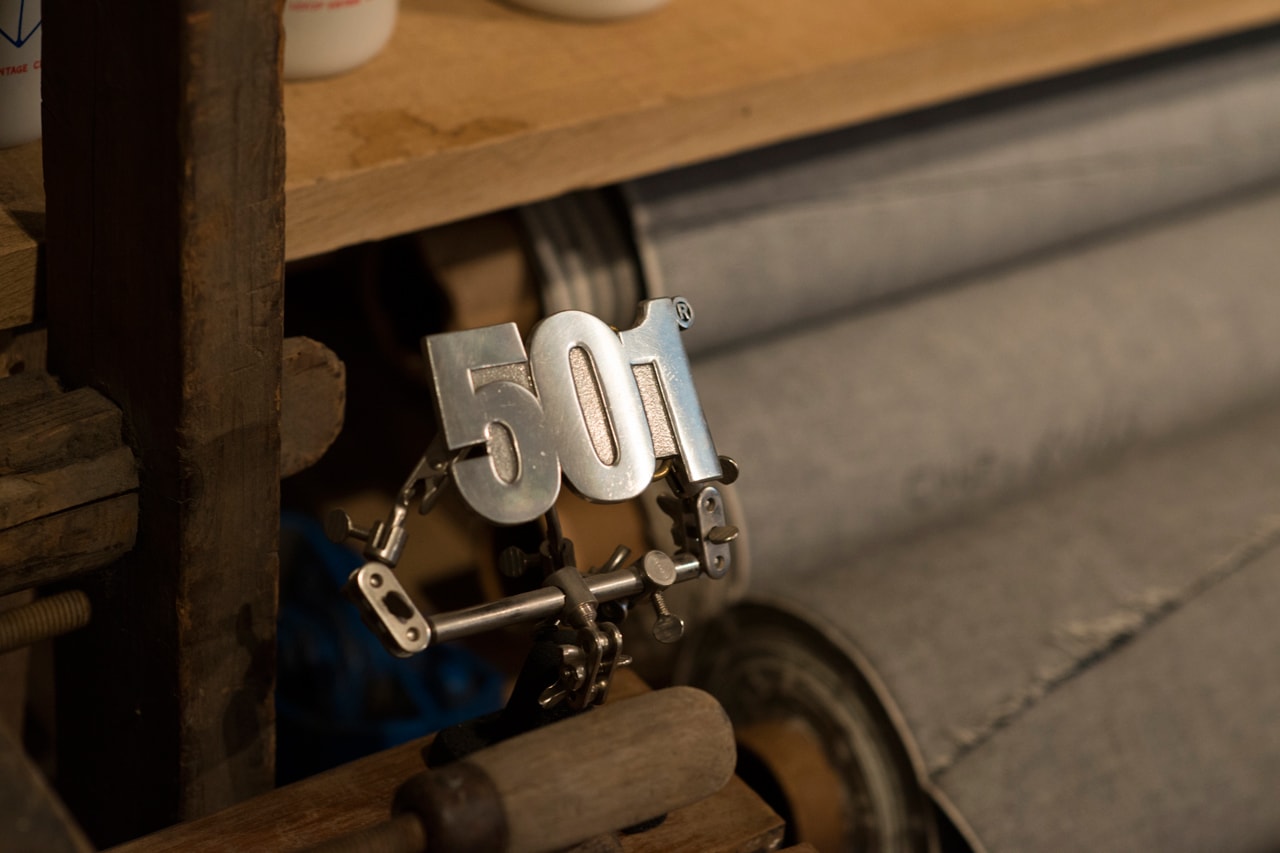 6 of 8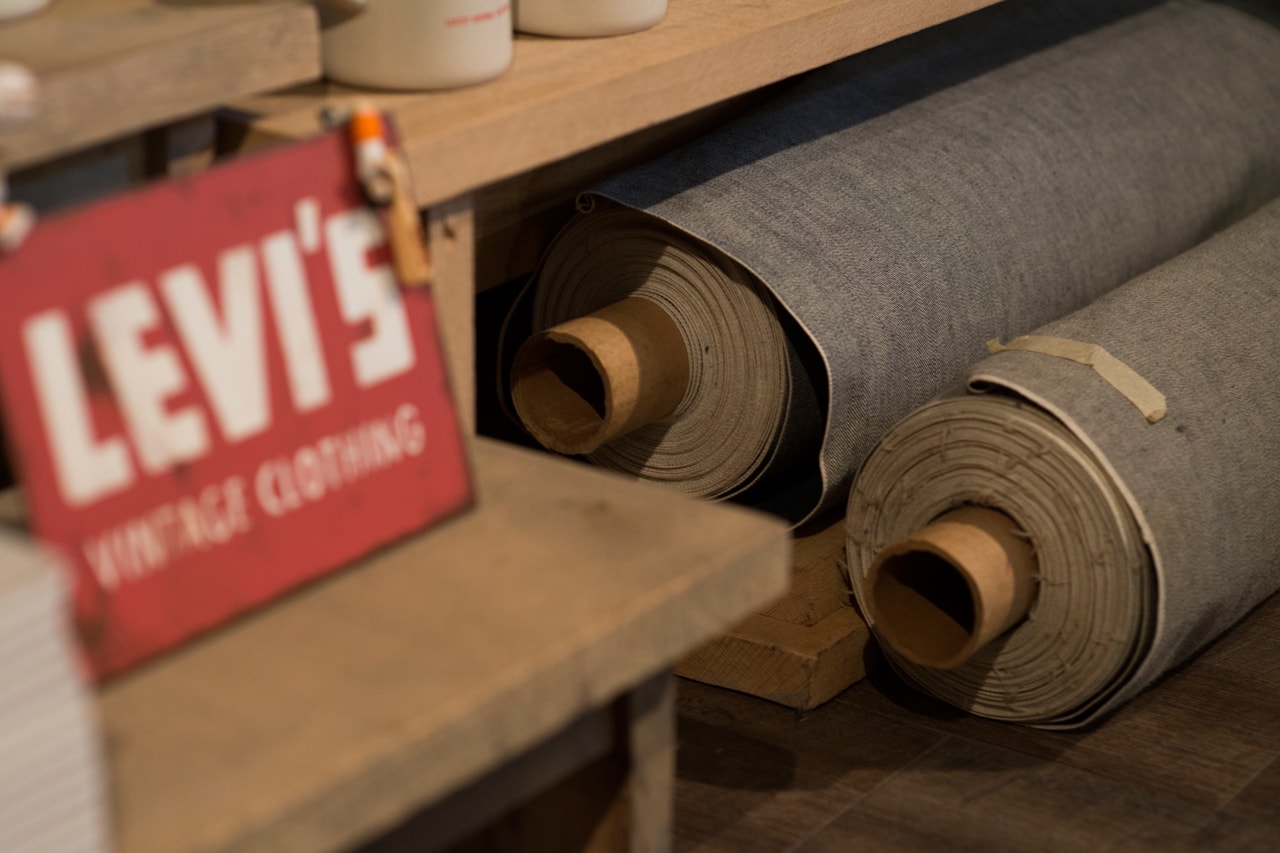 7 of 8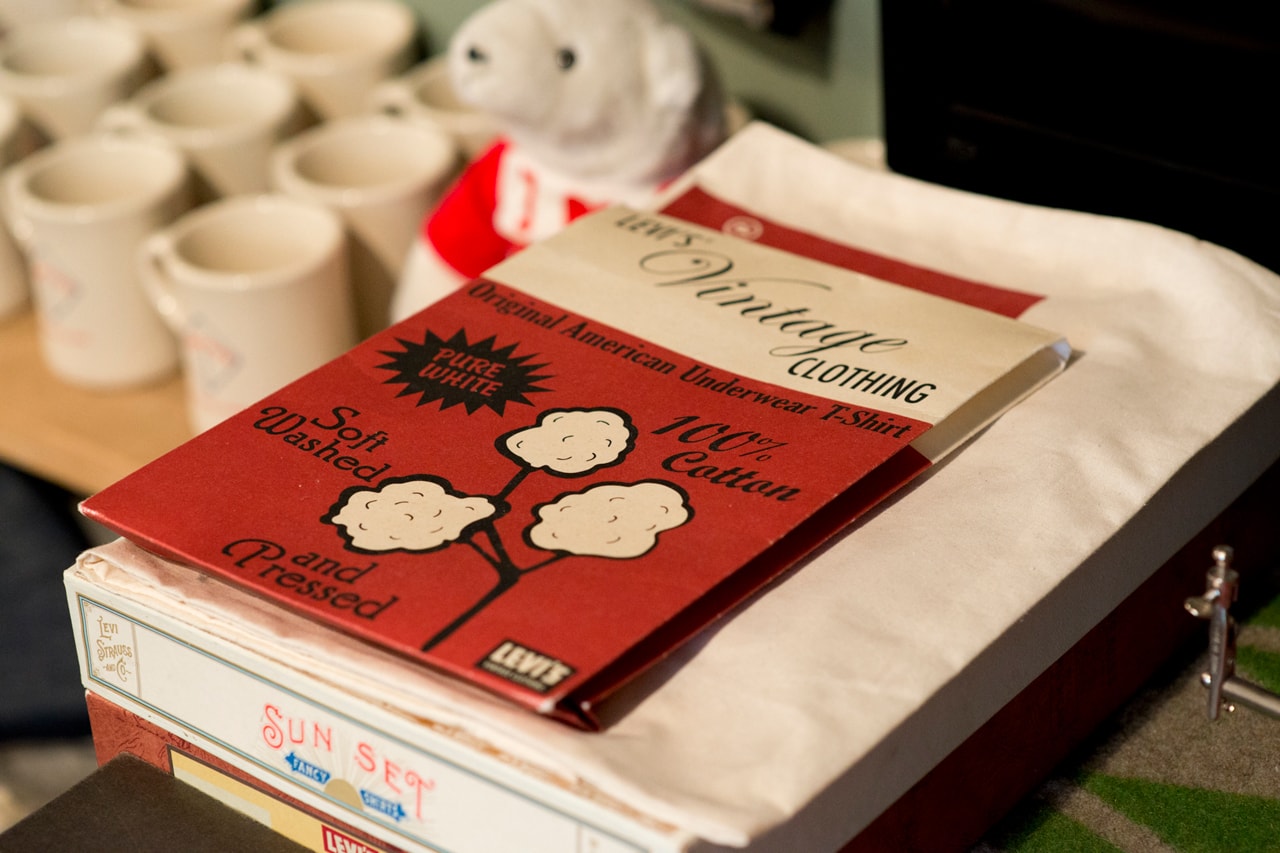 8 of 8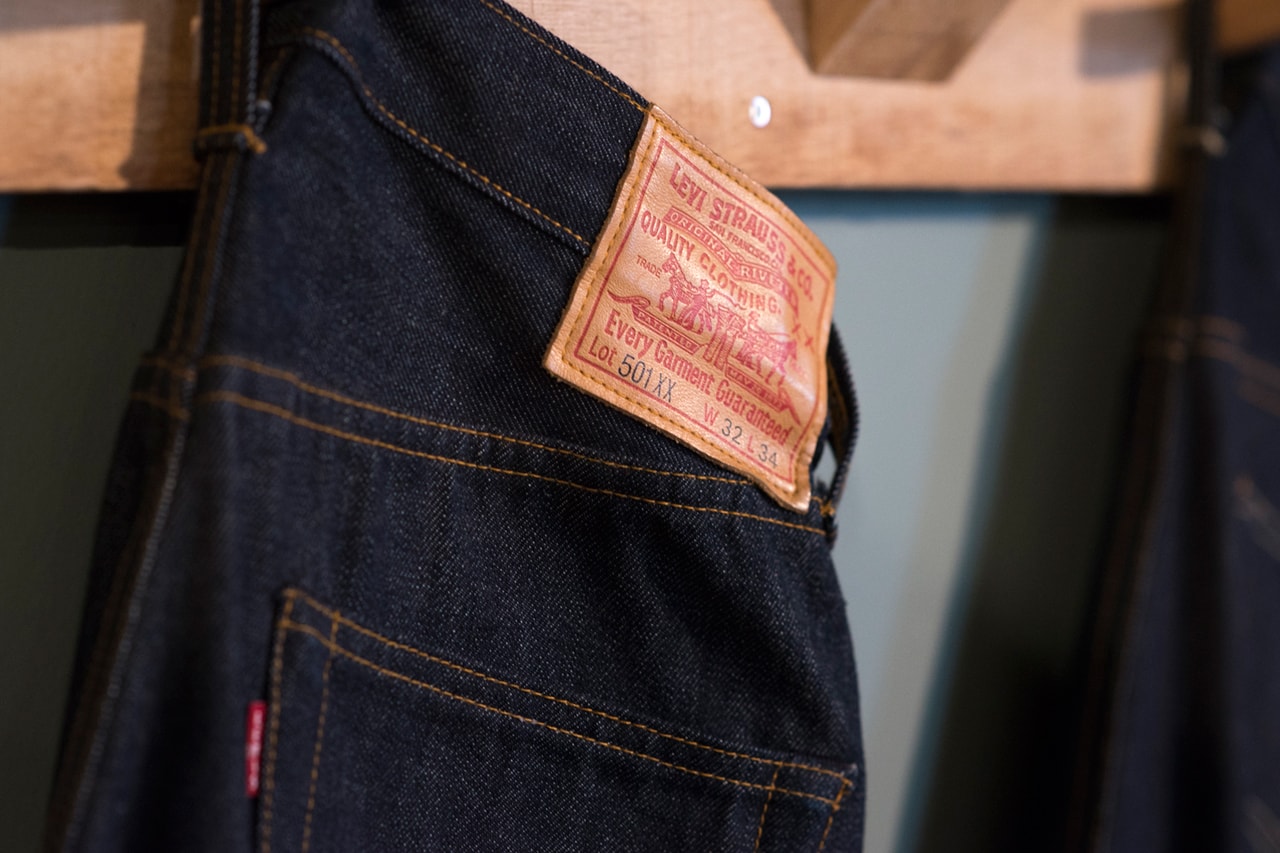 "The birth of jeans in 1873 was a huge piece of innovation like the person who created dynamite."
With such a vast experience in collecting denim, has it been harder to find pieces that are of interest to you?
It's never has been hard, however, I used to live in Los Angeles for 29 years and I started to collect when I was very young. I've been back in Tokyo for nine years and I had already made good relationships with many sources so I have a lot of eyes and ears in the United States and in Europe, as well as Tokyo. I still amazingly find very interesting pieces – for example, the Levi's Hawaiian shirts produced in the 1940s; I was very lucky to find the pullover Hawaiian shirts, which the archives don't have. All in all, I am just going back in our company history and there are so many new findings all the time; when it comes to accessories or watches, I am always finding.
How do you see the denim development in Japan compared to its origin in America?
I think it's never shifted but I think in the '90s, there were a lot of denim lovers who ended up starting their own collection, which I really respect. In that era, certain people tried to replicate what we had done but I think their direction was more shifted to creating their own uniqueness – as I said, I respect them – but they could never really buy the time, we started 162 years ago and they realized this and shifted towards their own unique way to create their own collections.
The birth of jeans in 1873 was a huge piece of innovation like the person who created dynamite, so just a few weeks ago, we announced the partnership with Google to create wearable IT jeans that we call the jacquard project. Innovation is always happening in our company.
The usage of denim has transitioned from workwear to fashion, how has Levi's adapted to this change?
In the early days, we produced workwear with extra strength for miners and railroad workers. In the late '40s, the war ended and the American students symbolized jeans to be everyday wear. American students symbolized crewneck T-shirts which used to be underwear, into the street style. We are witnessing, observing and leading the culture.
How is this line with Cone Denim different to when the 501 Shrink to Fit jeans were first produced to suit the modern consumer?
LVC (Levi's Vintage Clothing) continues to honor the ancient ways, which is shrink-to-fit rigid. In the world, more Japanese people are not knowledgeable to rigid jeans because American culture was introduced in the late '40s and started to pop in the '50s and '60s. The culture meant movies, food, fashion, etc. At the time, my big brothers introduced to the culture and the ethos of the shrink to fit. I think shrink-to-fit is in a way, where you can raise your own child as denim is one of the most interesting yarn fabrics in the fashion world. It will get your personality and also your memory can be woven in denim so it has quite a bit of sentimental value in fabrication.
Where do you think denim culture is heading towards when a lot of brands are starting to move away from traditional methods in construction?
We are experiencing a peak moment that happens once every 10-15 years, even though the denim has been and will be with us all the time. The nature of denim, with exception to the antique collectable jeans, means that you can sit down almost anywhere and don't have to worry about if the durability is there. It is one of the most comfortable and friendly outfits for us. I think we need to be innovative, we need to really introduce newness in the fashion way or the technical way. I hope that we add more and build more towards the future just like fashion. I am talking about the super extreme, super fashion – they are creating a new culture and we are in a different world, but we still have to be innovative not just in technology but innovate in the fashion world. So I'm very optimistic because through 162 years, we are not done, we can continue to do another 150 years that's for sure. Unfortunately, I will not be here but our sons, daughters and granddaughters will be able to pass it on.
---
Keeping Denim Alive
1 of 8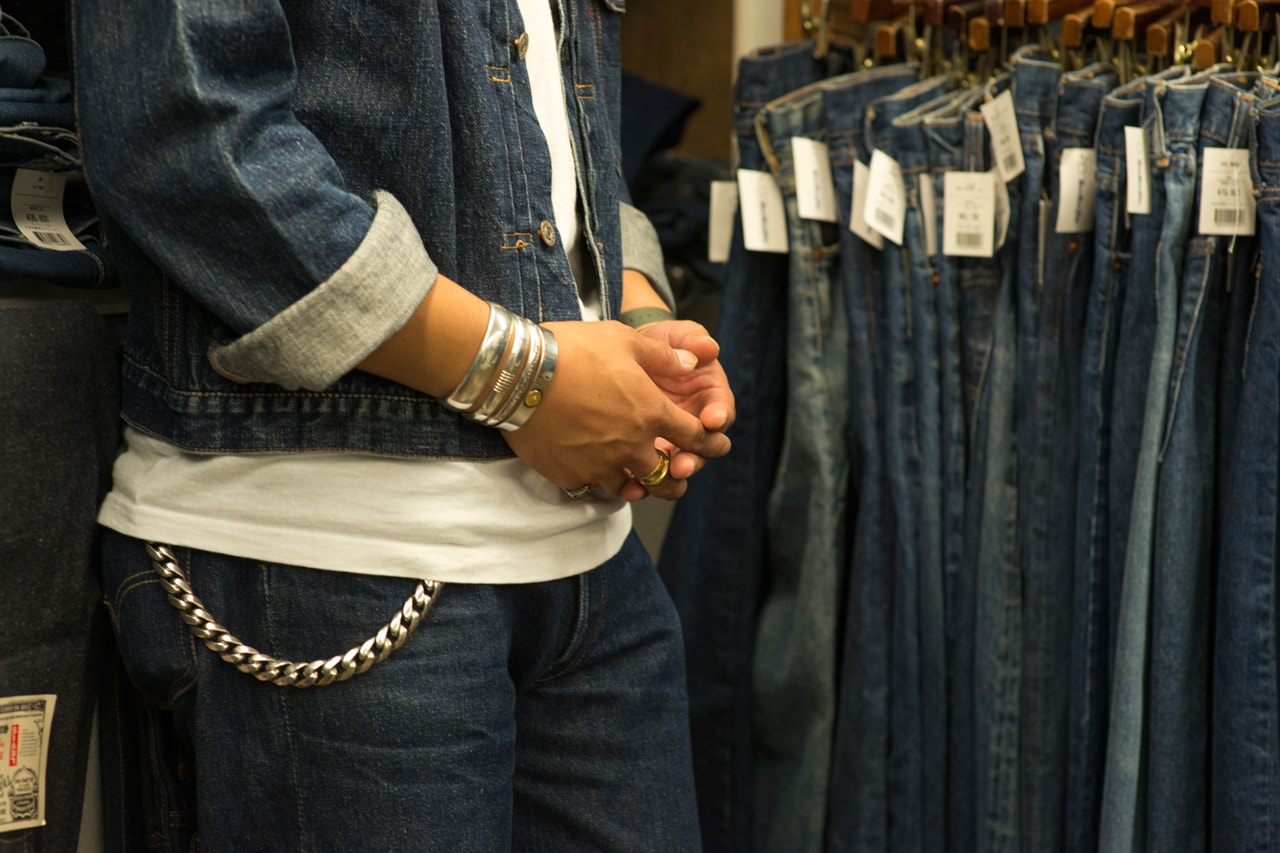 2 of 8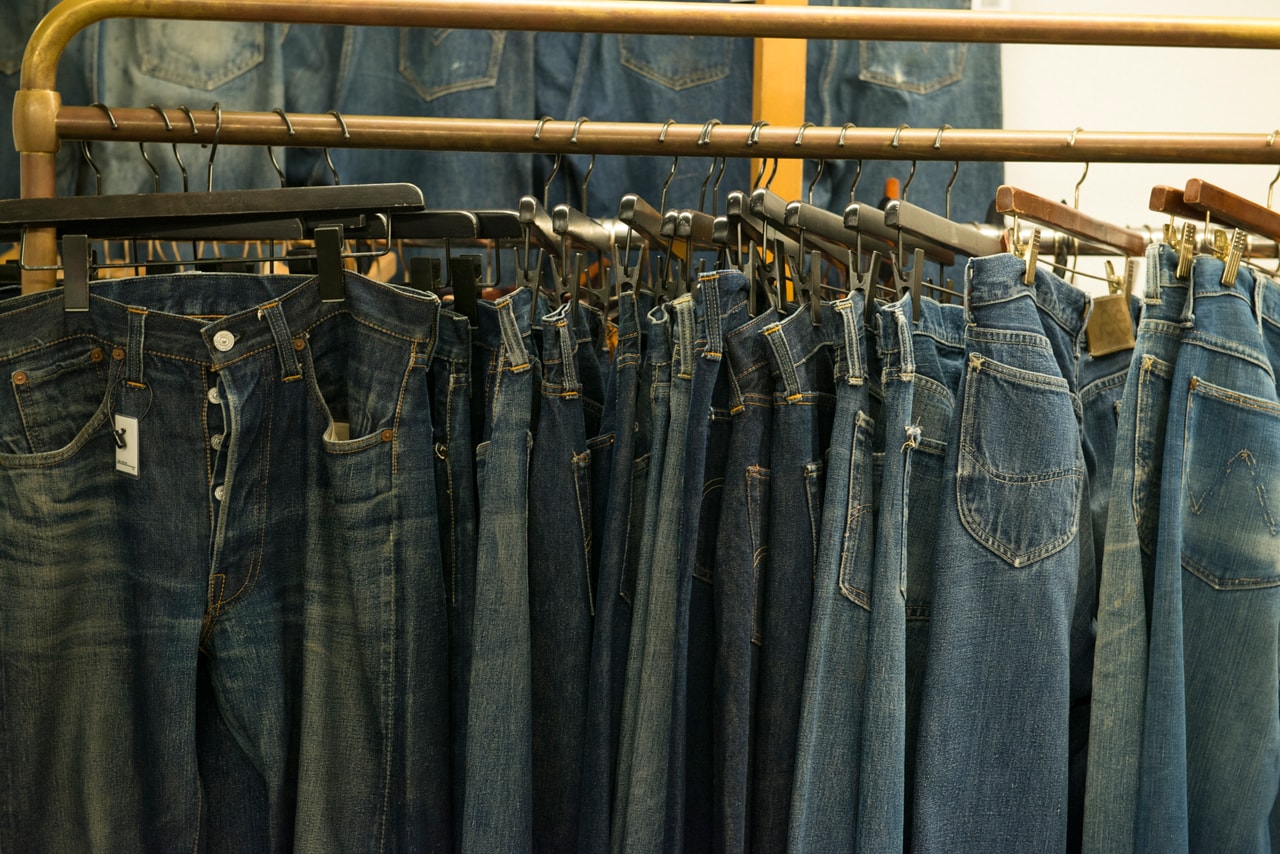 3 of 8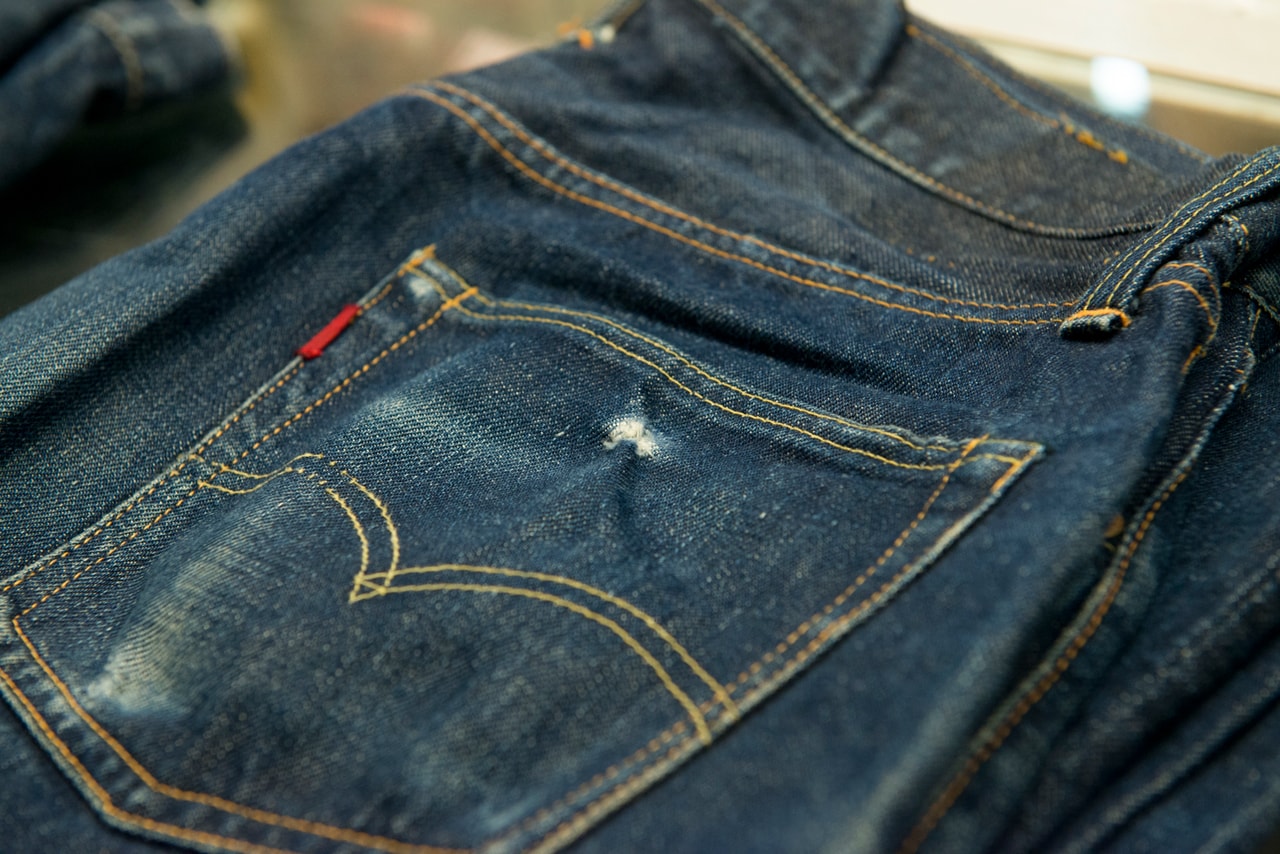 4 of 8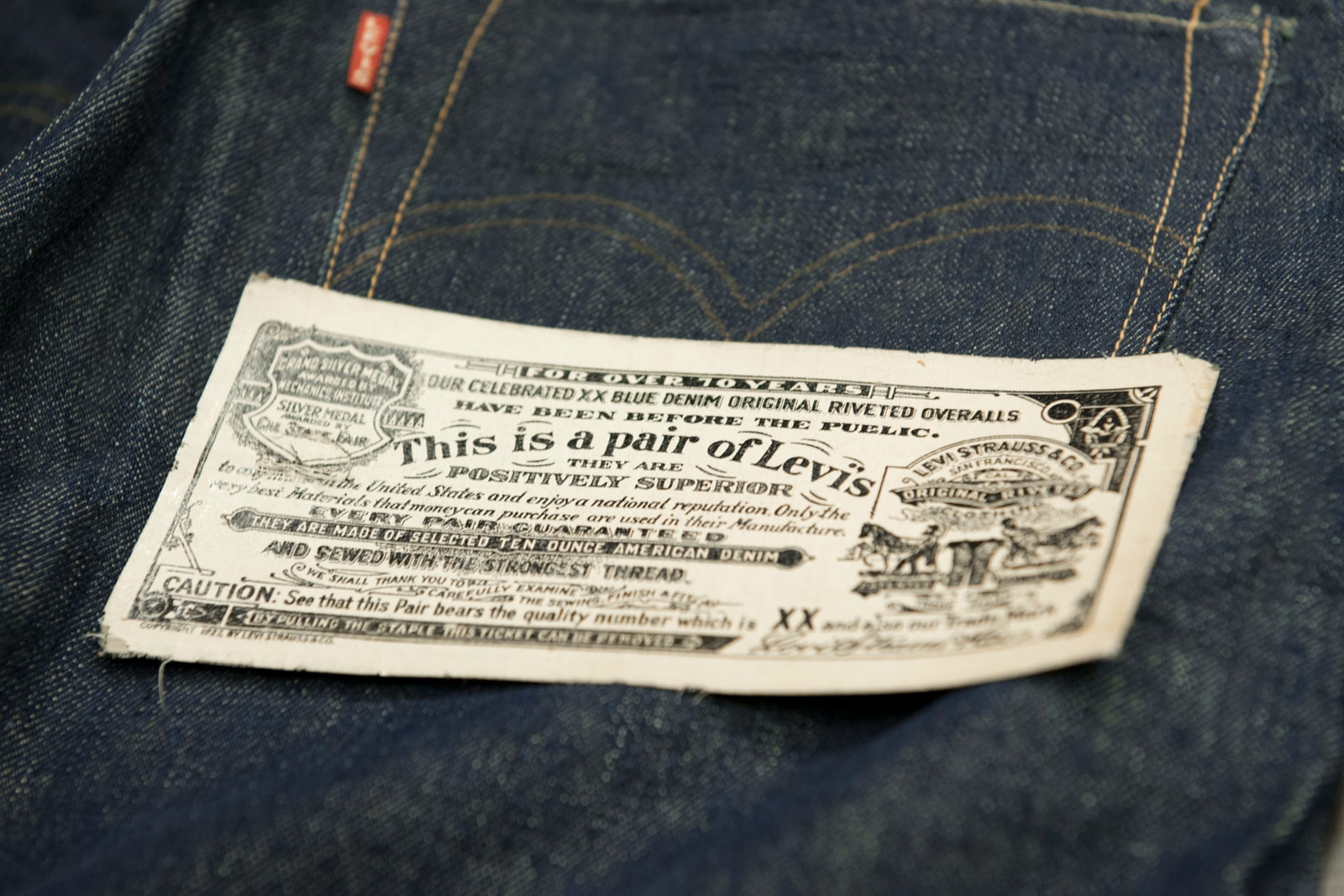 5 of 8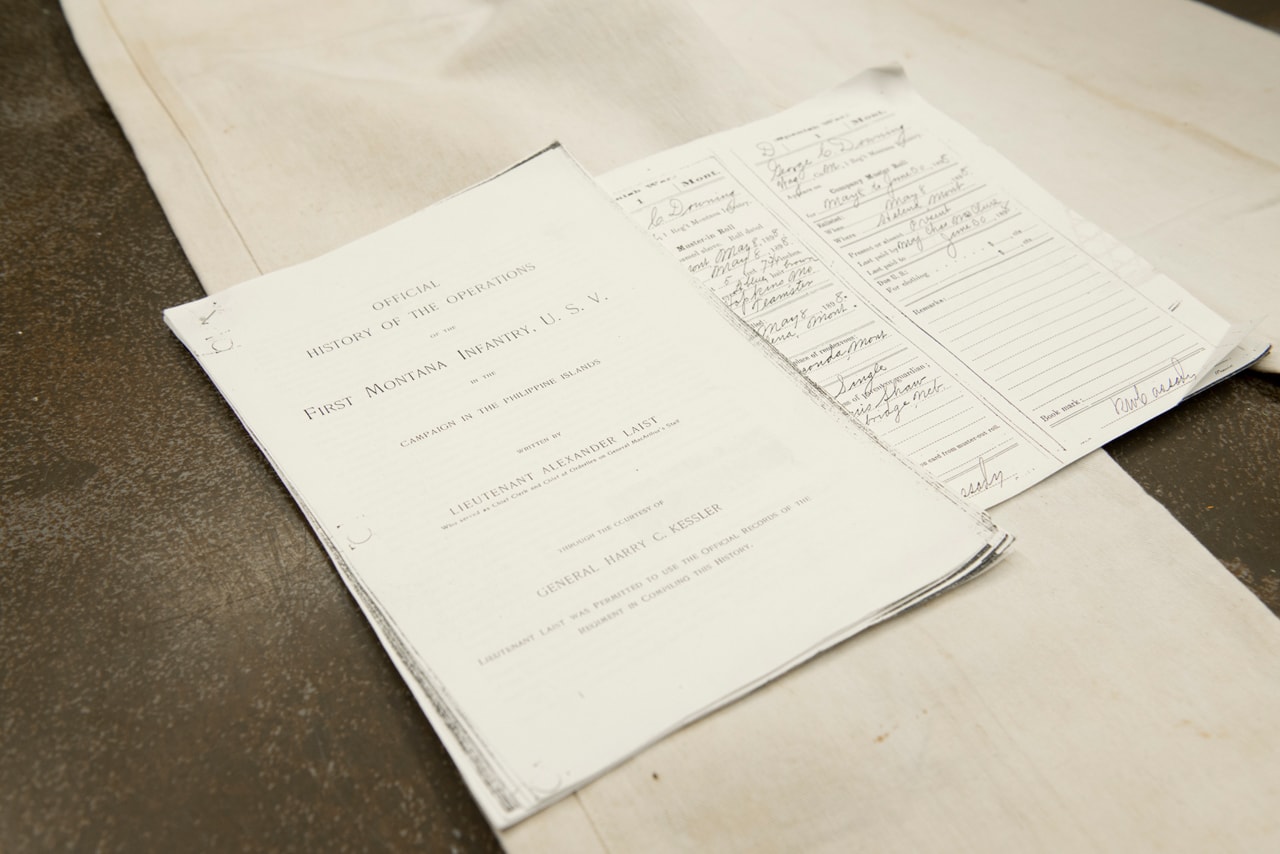 6 of 8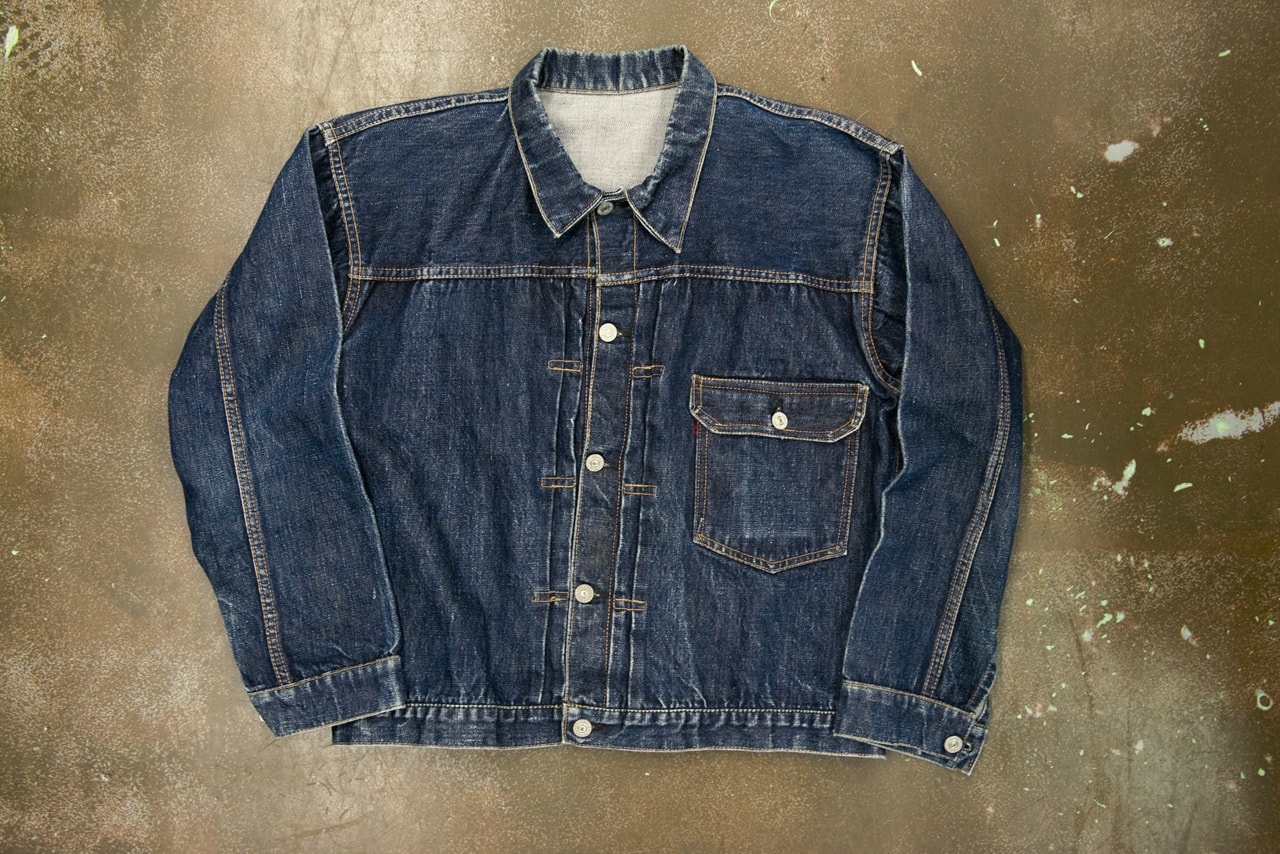 7 of 8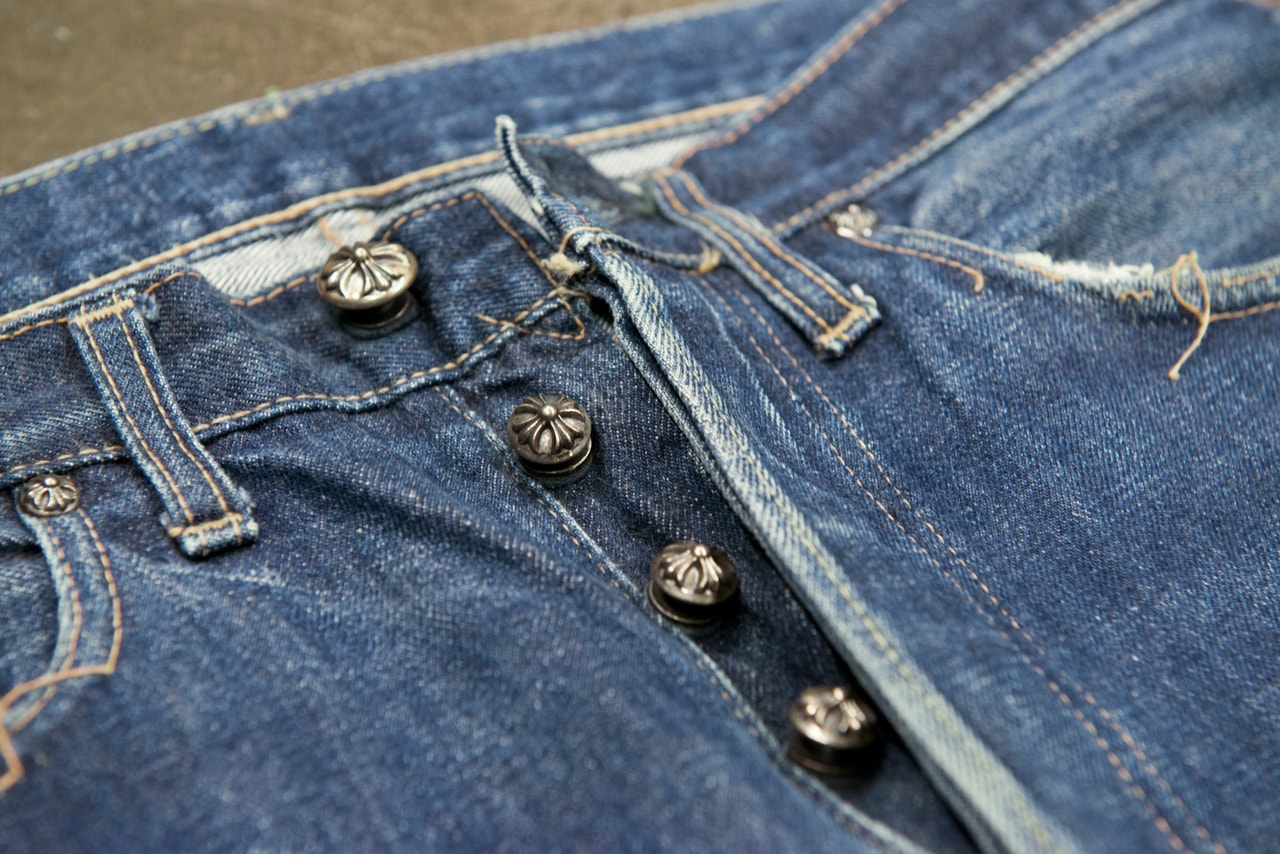 8 of 8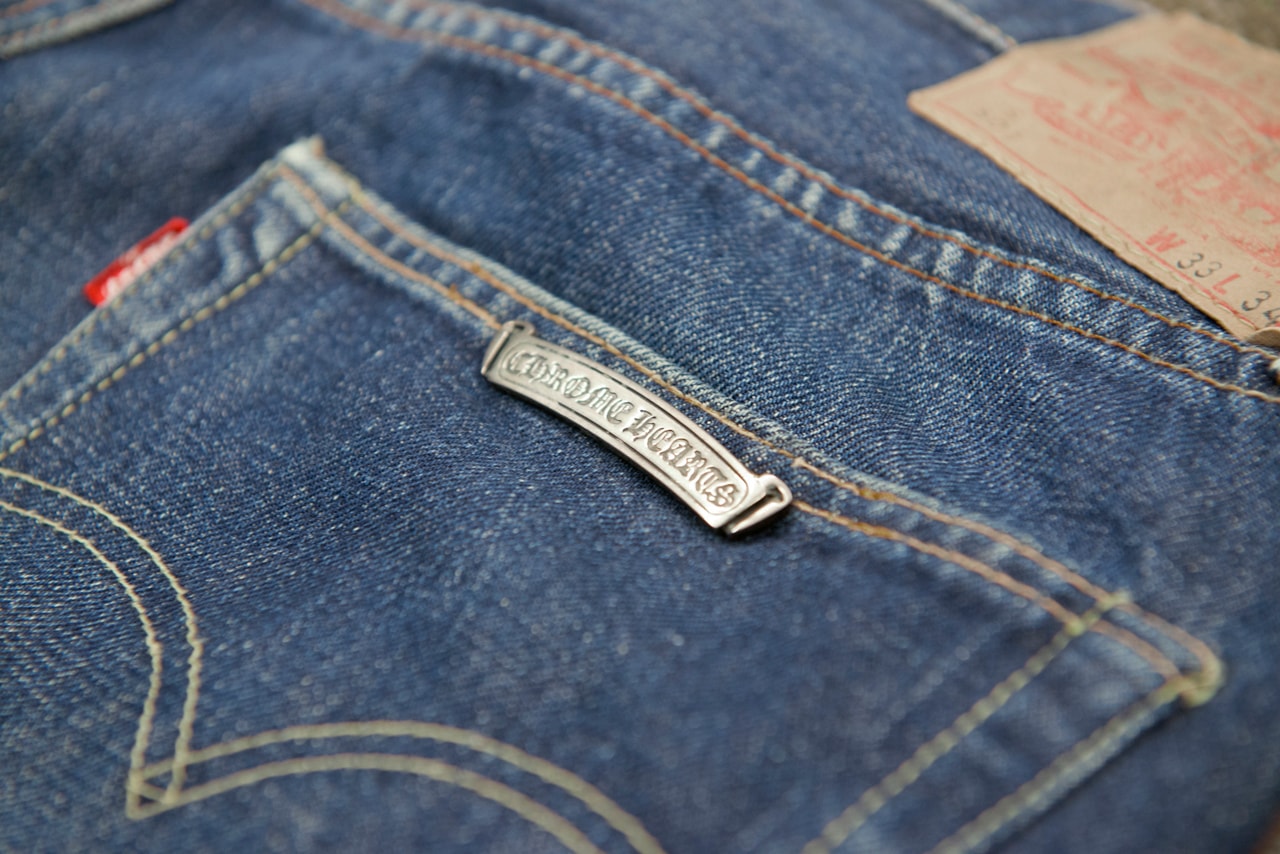 In the most extreme cases, some of Yutaka's fellow denimheads will wrap up their most prized jeans in paper and only once in a while, take them out to admire while enjoying a cup of sake.
Despite Levi's Vintage Clothing taking a dip into its archives each season to bring back iconic and signature pieces, there are still those who prefer to attain the originals. This led us to BerBerJin in Harajuku. Widely regarded as one of the best vintage stores that specialize in denim, we were guided by avid Levi's collector Yutaka-san and shown his rich archives. Yutaka's personal collection was extremely impressive to say the least and his go-to pair are 501xx from 1947, while he chooses a 1937 denim jacket that was produced with only one packet. We knew we had come to the right place to find out more about why people will go to such lengths in order to find that one magical piece.
Among some of the gems that he brought out to be sold where 501xx silhouettes from World War II, which were valued at ¥2.5 million (approximately $20,150 USD). The difference between these iterations from the past is all in the details, where painted logos stood in place of stripes and metal studs were not utilized yet. U.S. Navy white jeans that were made specifically for military purposes in 1890 could also be found along with the documentation of which officer they belonged to. Going back so far, you'll find that Levi's actually helped the navy produce garments that were not necessarily with denim fabrics. With such high price points for pieces from this era, you may think that customers would display them as a piece of art yet we were told that there are two types: those who collect and those who wear. In the most extreme cases, some of Yutaka's fellow denimheads will wrap up their most prized jeans in paper and only once a year, take them out to admire while enjoying a cup of sake.
The affinity people have with Levi's is clearly evident and while there are constantly denim brands starting up that try to carve their own path, there is nothing that can topple such an illustrious history. From the craftsmen to the stories behind each particular piece, the brand has managed to create a culture where the garment you buy is not just merely an item of clothing. Designed to last you a lifetime and more, Levi's Vintage Clothing brings the best of the past and merges it with the best of the present. By going back as far as 1878, we are treated to a piece of history that will make almost anyone fall in love with.