Warner Bros. Trademarks 'Space Jam' and Signs LeBron James
'Space Jam 2' with King James?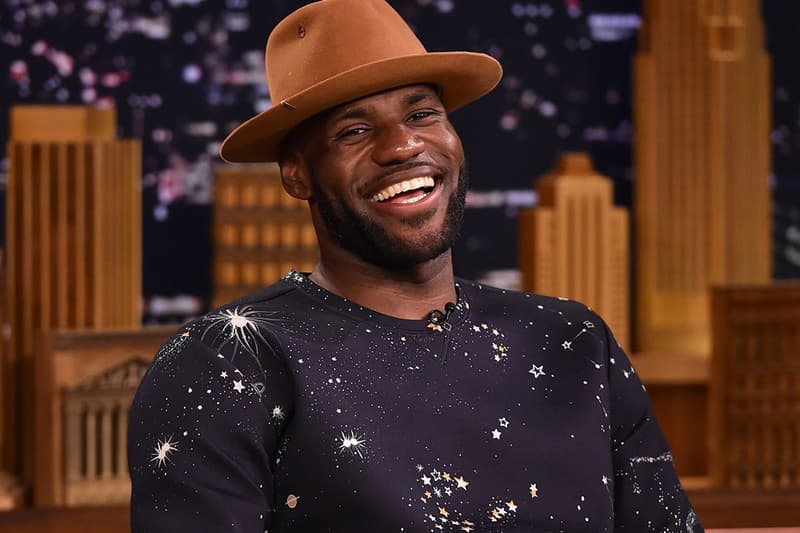 From basketball star to Hollywood, LeBron James is making the jump from the court to the silver screen. Having just starred in the critically-acclaimed Trainwreck which opened this past weekend, James is reported to have inked a deal with Warner Bros. on an "unprecedented agreement." More specifically, Warner Bros. announced a production partnership with Springhill Entertainment, which was founded by James and a business partner in 2013. This deal means SpringHill will work on movies, TV and original digital content for WB, and James's name will be listed on many of those projects as an executive producer while potentially holding acting roles. Coincidentally, new trademarks have also been filed for Space Jam, spinning sequel rumors into overdrive, with many speculating that LeBron will be taking Jordan's place in the limelight with Bugs Bunny.
The timing for a Space Jam sequel is perfect, and would follow on the heels of Jordan Brand's recent string of Hare Jordan retro releases. Coupled with King James' star power, this partnership will likely be fruitful, and result in a string of exclusive kicks and apparel. Let us know in the comments whether you're excited about this.
Warner Bros. filed new trademarks for "Space Jam" last month. Today announced deal with LeBron James. pic.twitter.com/WaZ33sXCsY

— Alex Weprin (@alexweprin) July 22, 2015
Let's Go! So excited #WarnerBrosXSpringhillEnt pic.twitter.com/y097rySpTq — LeBron James (@KingJames) July 22, 2015