Marvel Launches Miles Morales as the New Spider-Man
The new Spider-Man comic series will feature a multi-racial teenaged boy as the titular superhero.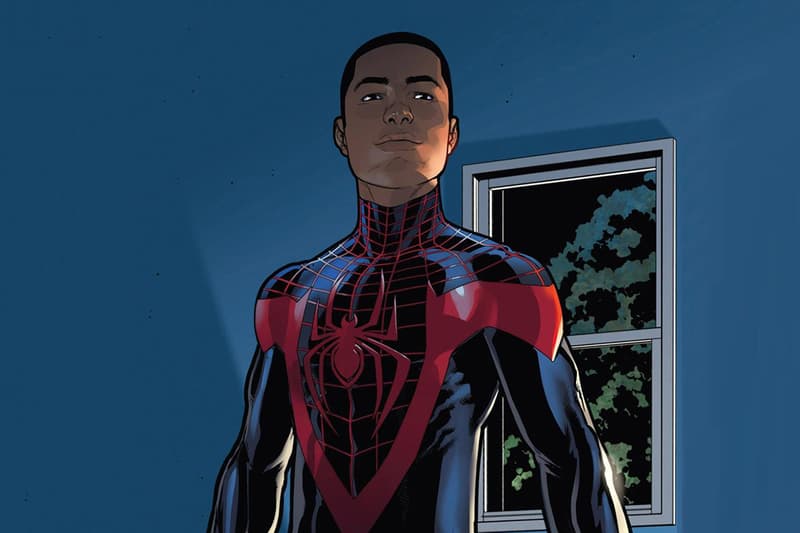 As the Marvel Universe goes through major storyline changes, we've been seeing an amalgamation of new characters taking upon classic roles as storylines are re-worked, updated and re-adapted into the comic book publisher's extensive multi-verse of superheroes. After numerous rumors, Marvel is officially set to launch Miles Morales as the main character of the upcoming revamped Spider-Man comics. A teenaged boy of African-American and Puerto Rican descent, Morales first appeared in "Ultimate Fallout #4" of the "Ultimate Spider-Man" imprint in 2011 after Peter Parker was killed by the Green Goblin. "Our message has to be it's not Spider-Man with an asterisk, it's the real Spider-Man for kids of color, for adults of color and everybody else," said comic book writer and co-founder of the Morales Spider-Man character, Brian Bendis. The new comic series will be written by Bendis and illustrated by Sarah Pichelli, and according to Bendis, Parker will briefly appear as an adult Peter Parker who will mentor Morales in taking over the Spider-Man identity. 
Marvel has already introduced a handful of surprising new roles to beloved characters, including Jane Foster as a female Thor, Sam Wilson (formerly The Falcon) as an African-American Captain America, and Kamala Khan, a Muslim-American teenaged girl, as Ms. Marvel. While film adaptations have not been discussed yet, perhaps we may get the Donald Glover Spider-Man movie that some fans have been pushing for.