Calvin Klein Collection 2016 Spring/Summer Collection
Italo Zucchelli's Calvin Klein Collection sees a departure from its usual stark minimalism for something more utilitarian.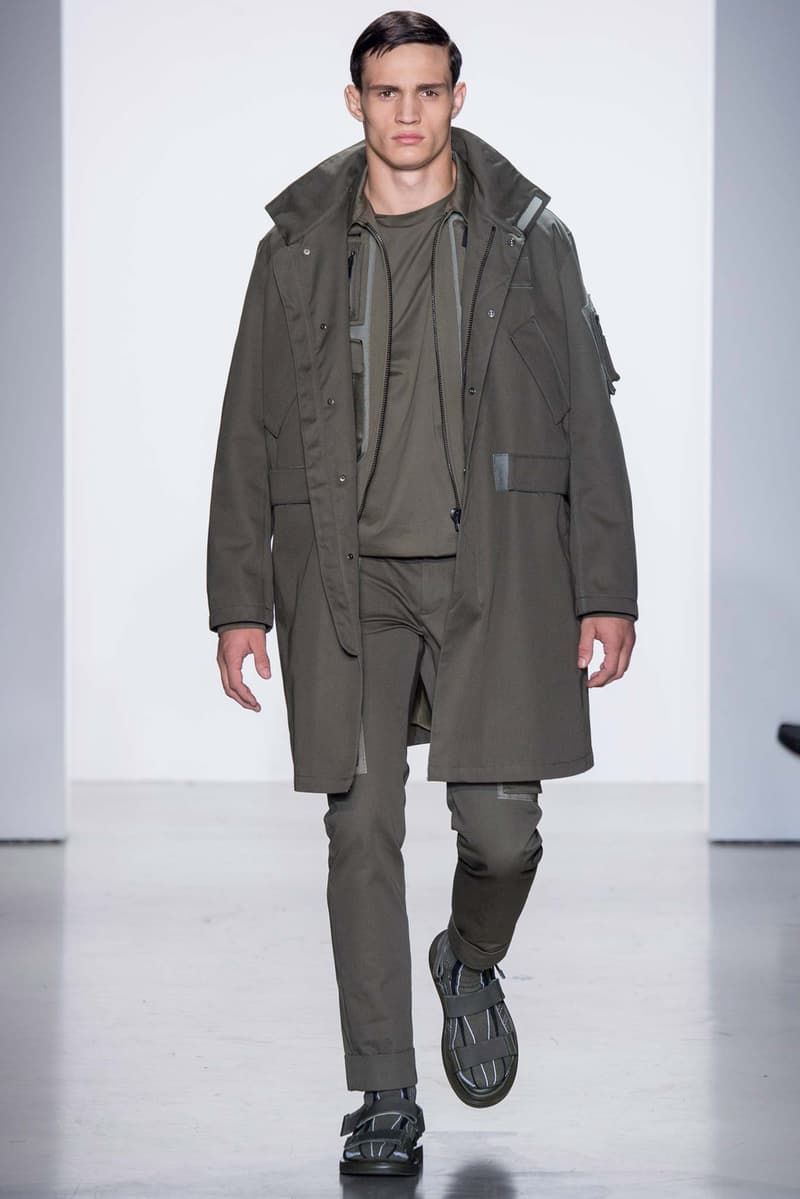 1 of 22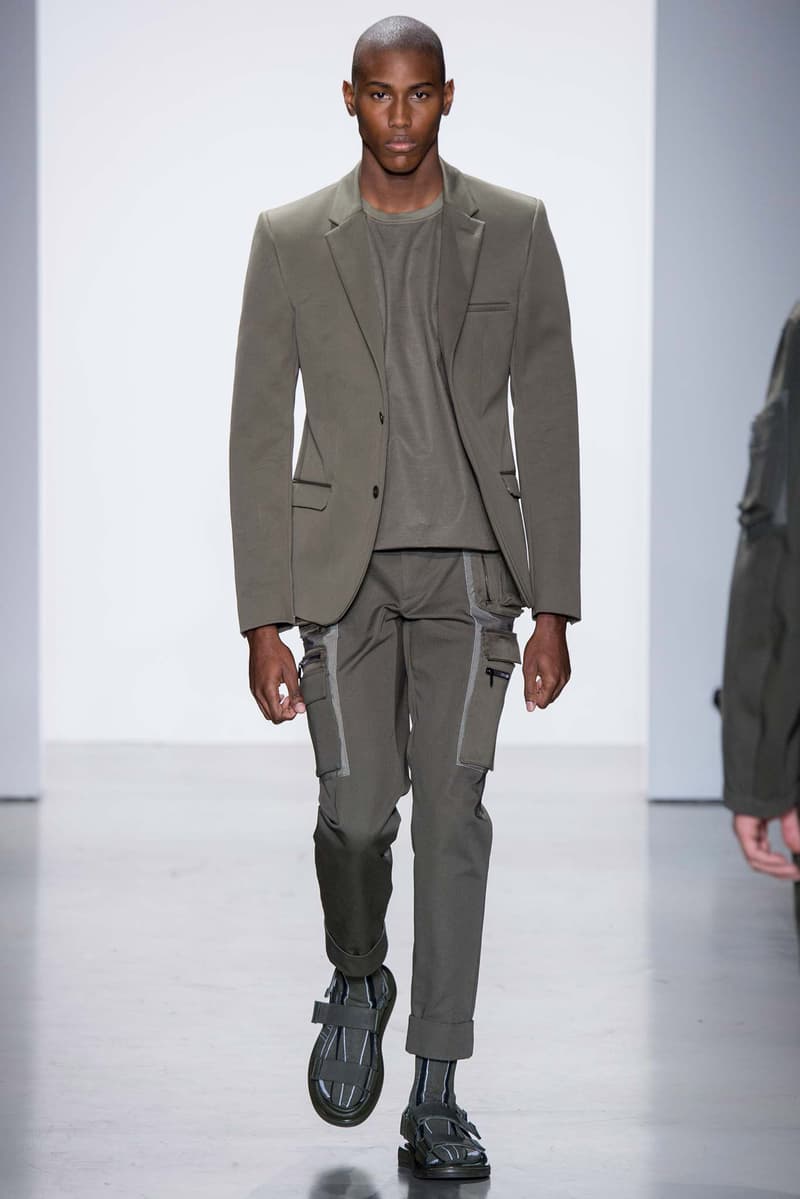 2 of 22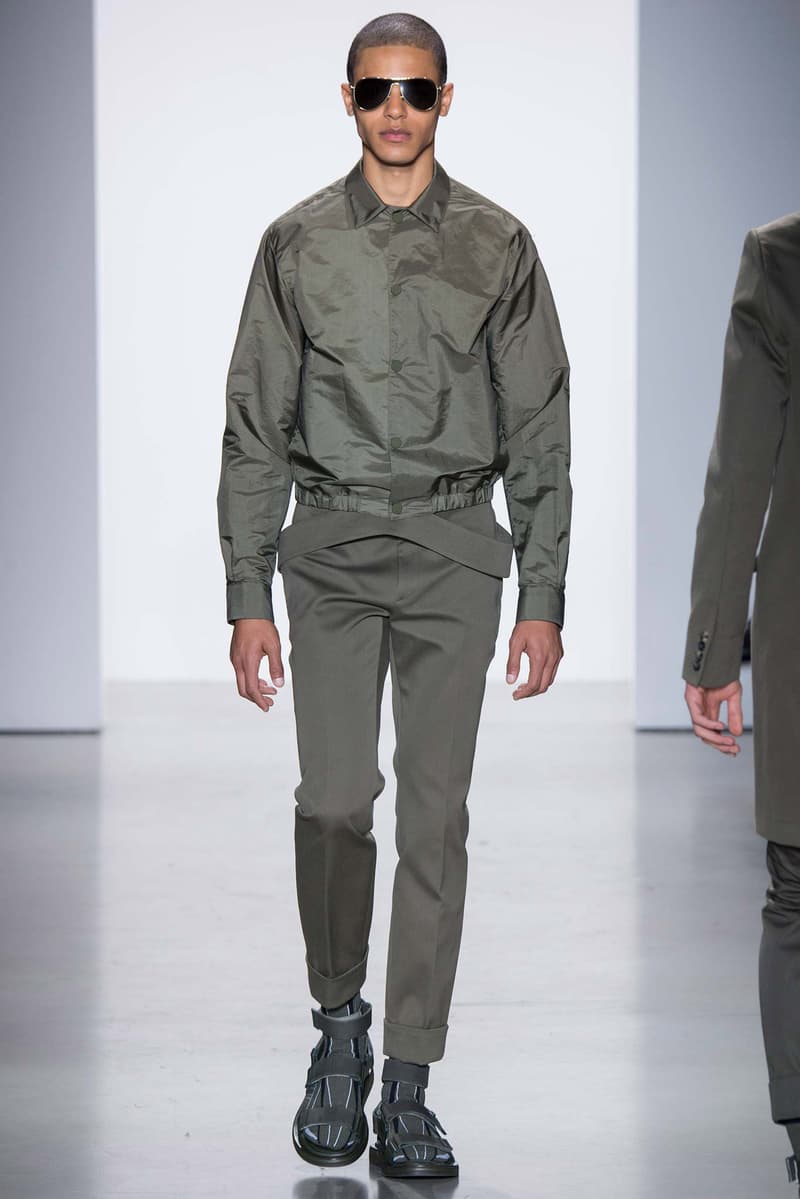 3 of 22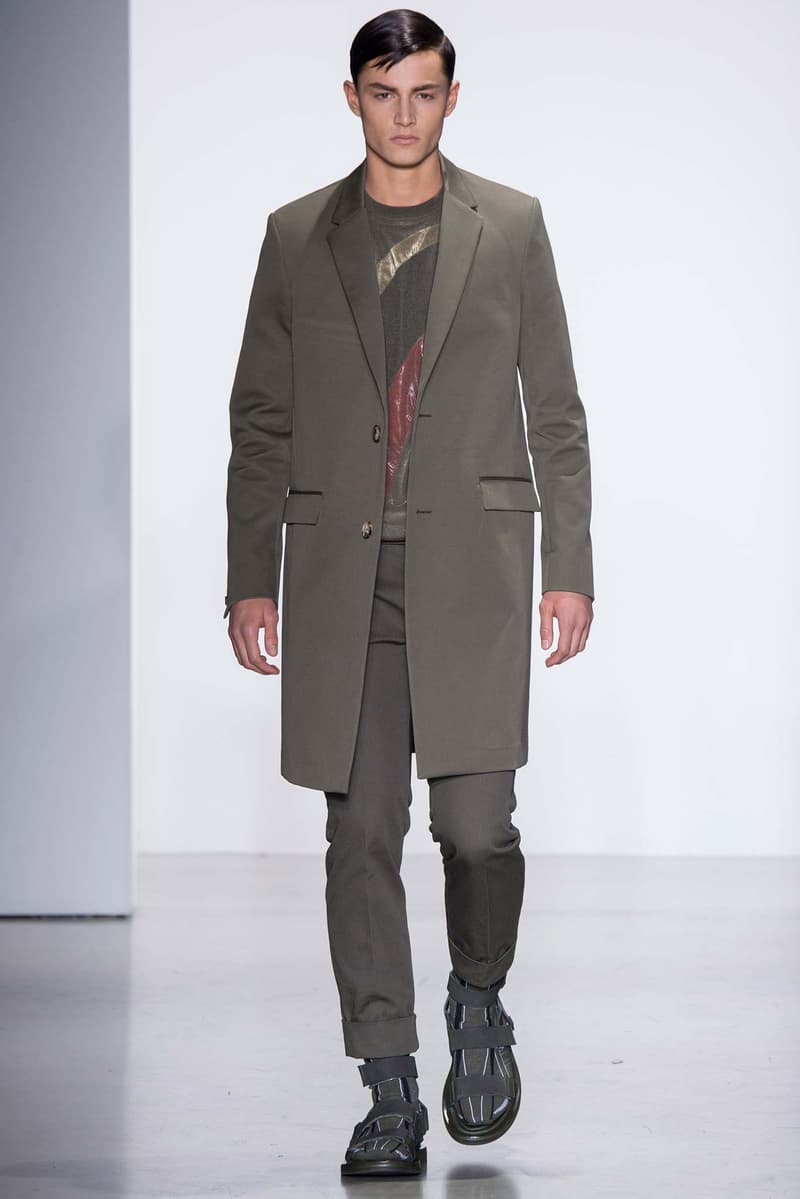 4 of 22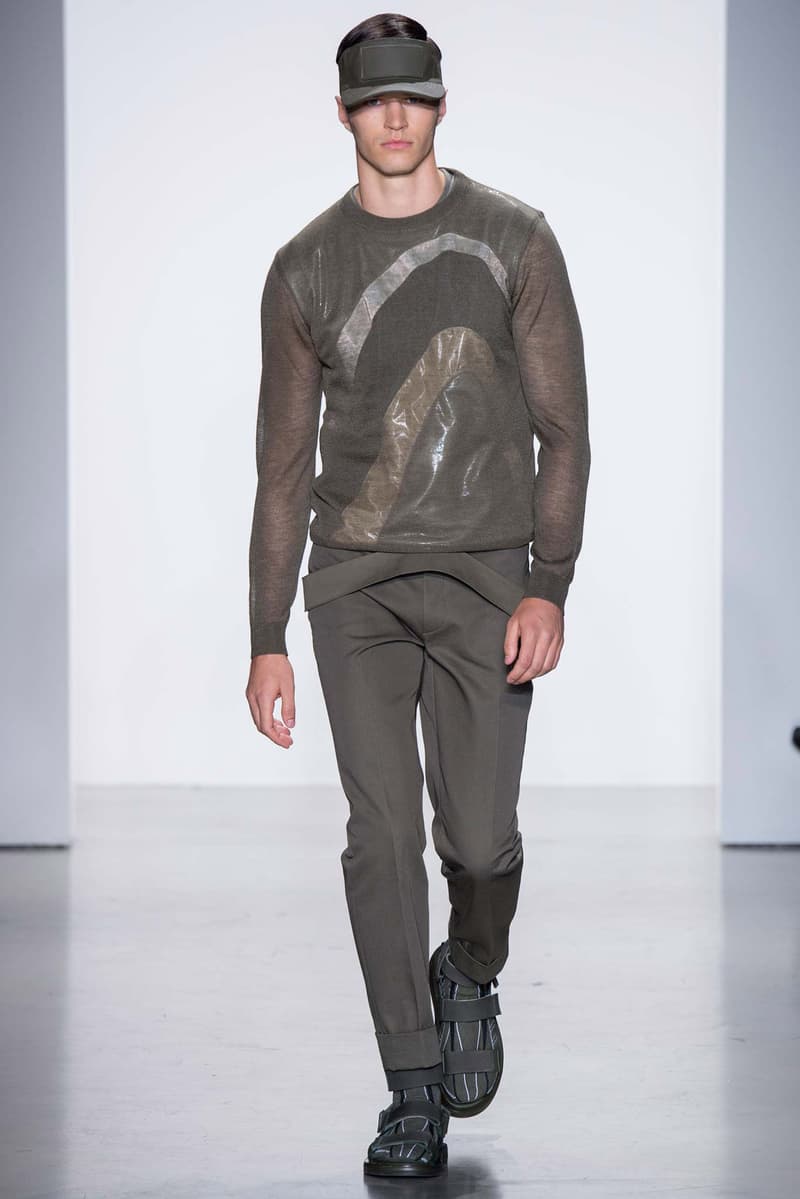 5 of 22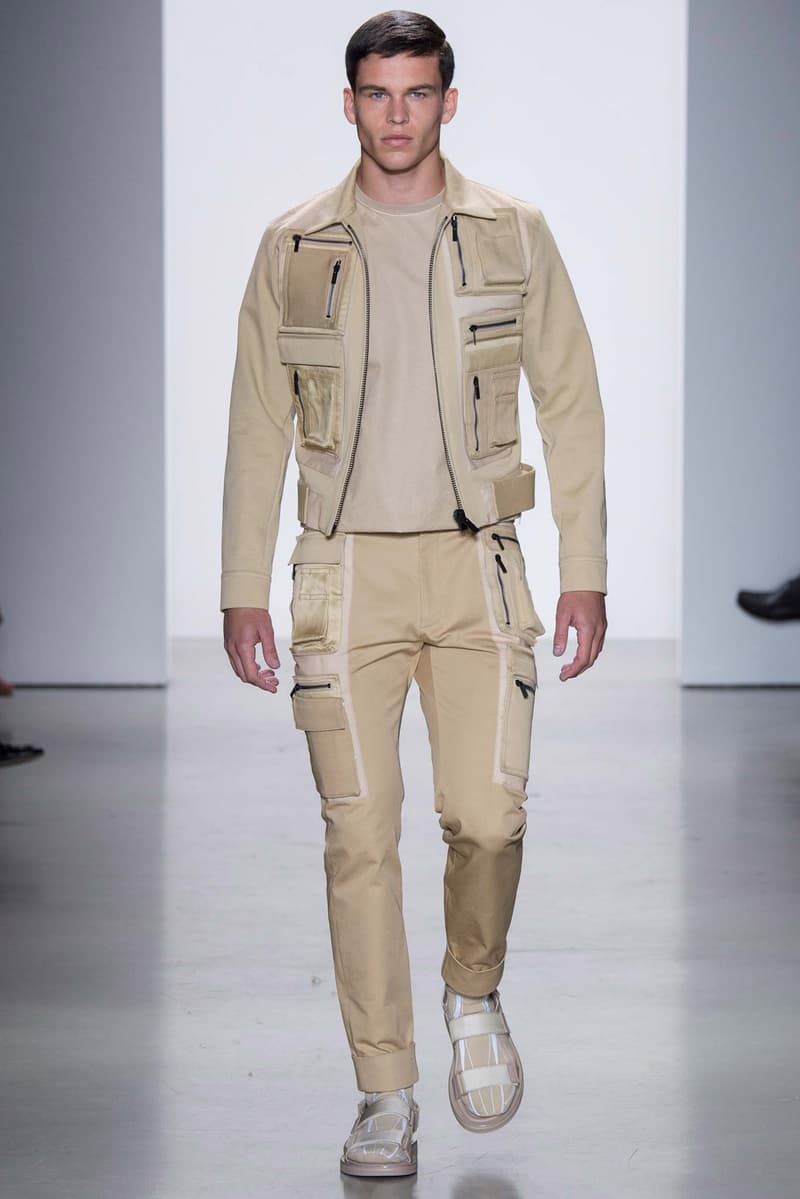 6 of 22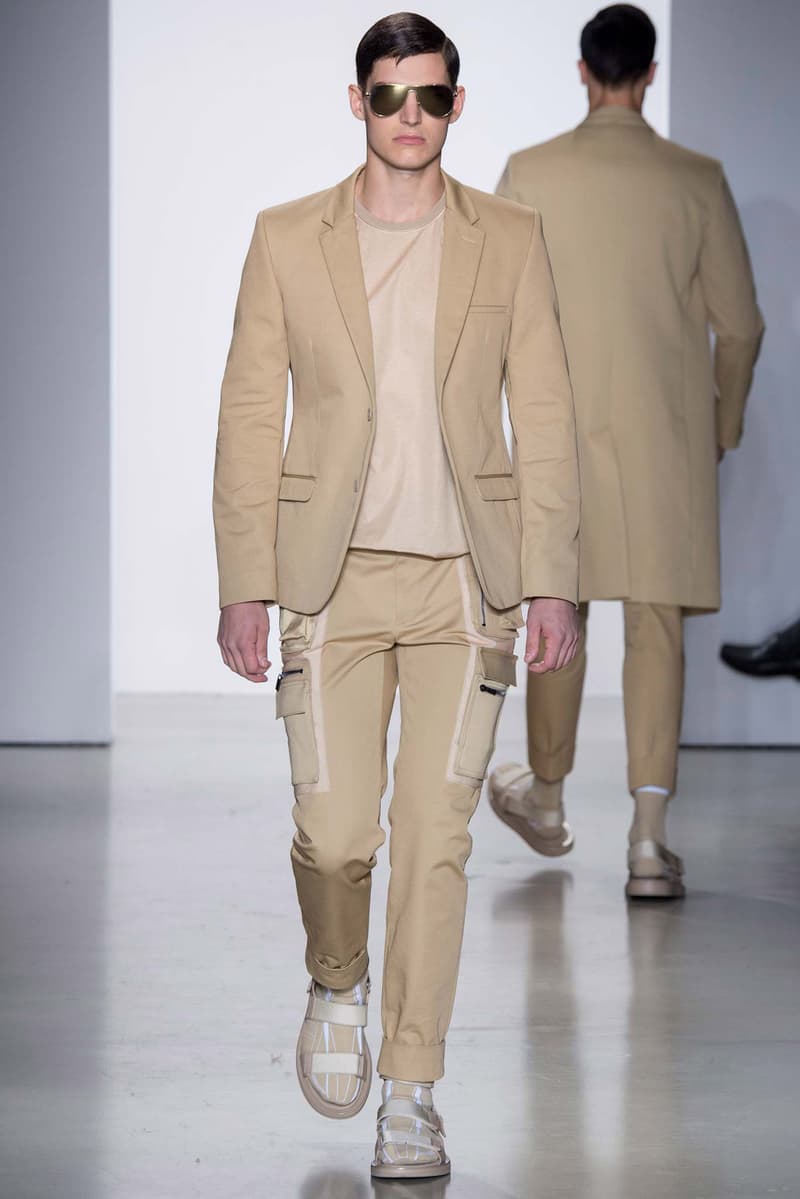 7 of 22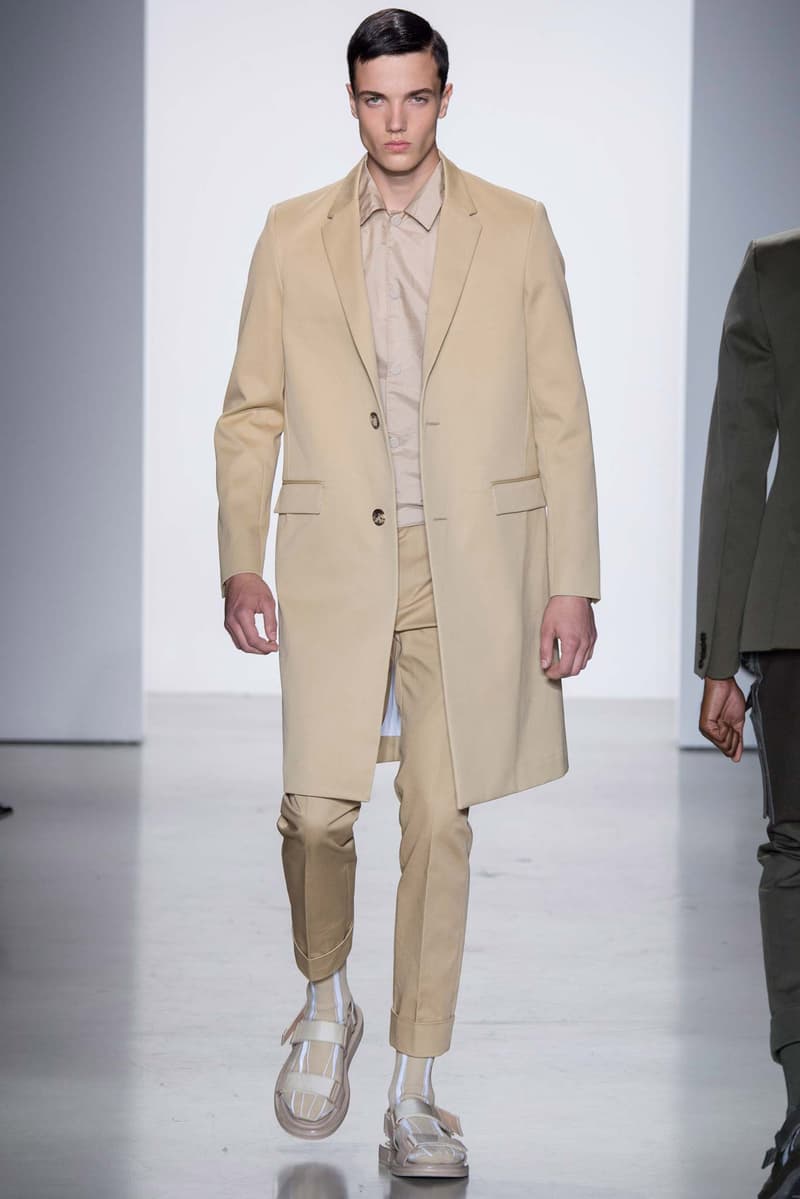 8 of 22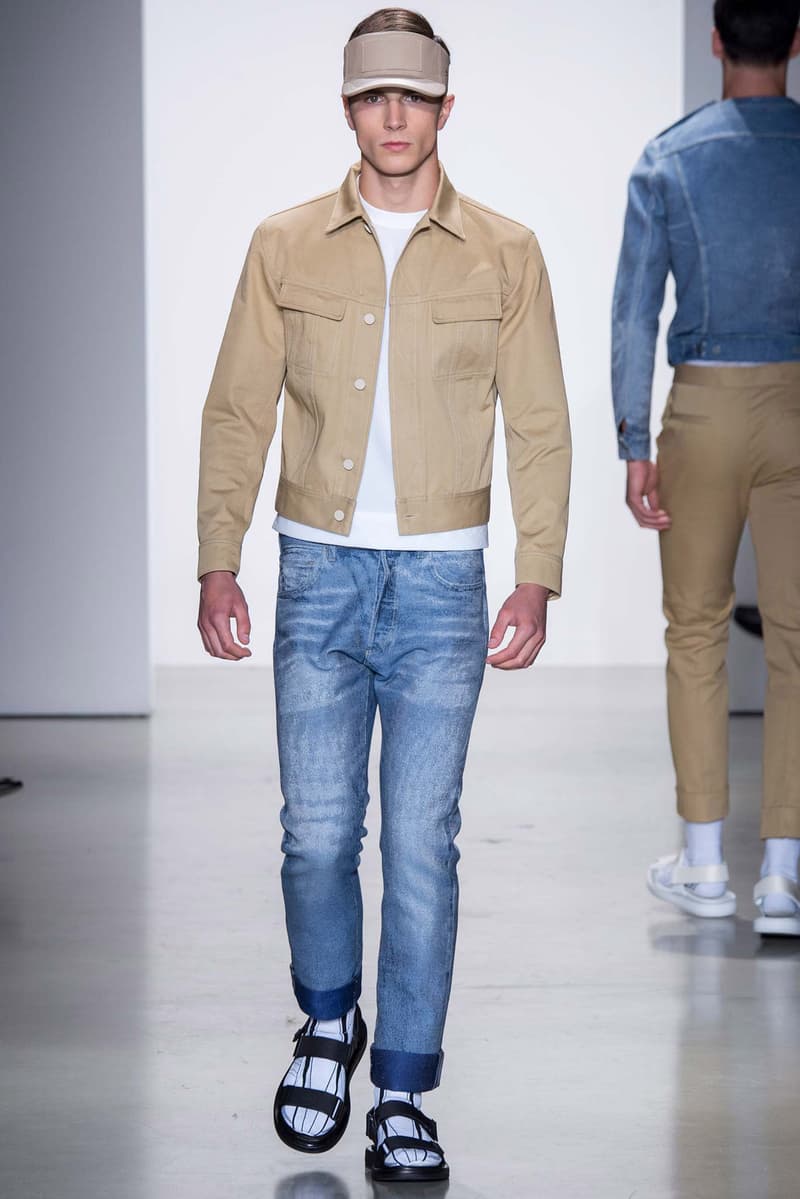 9 of 22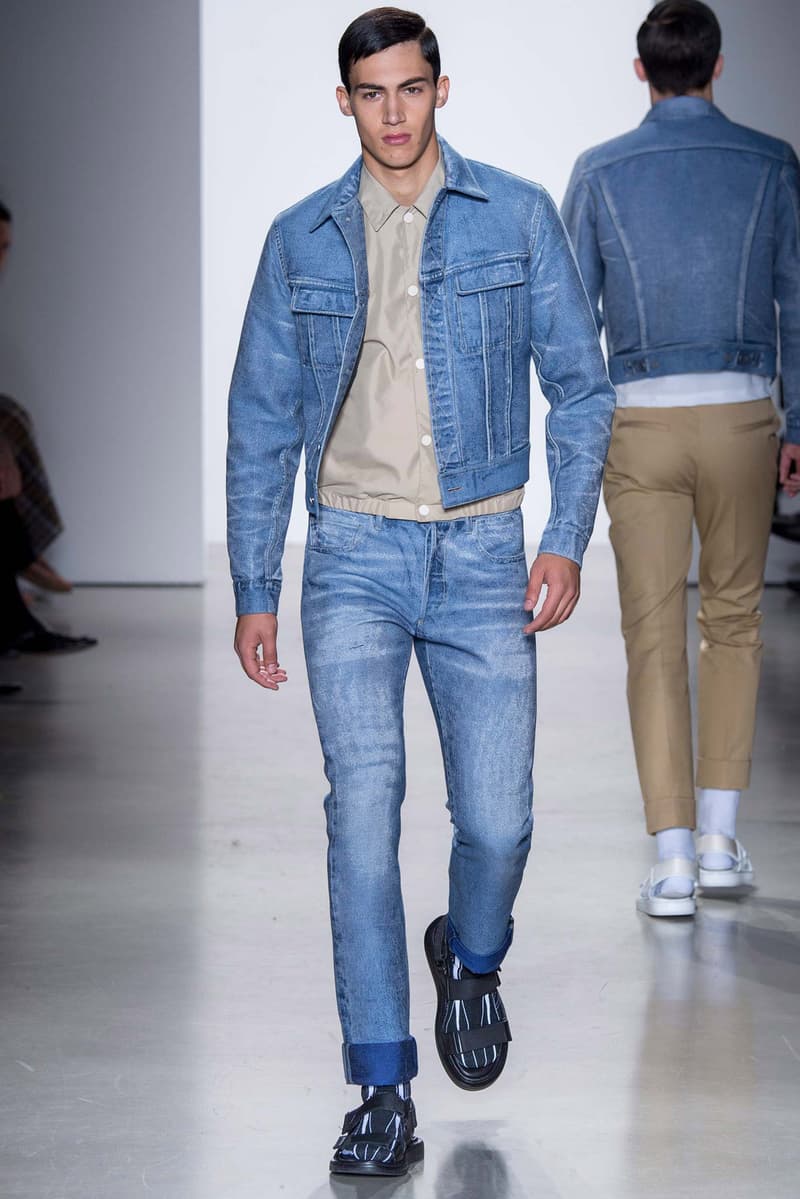 10 of 22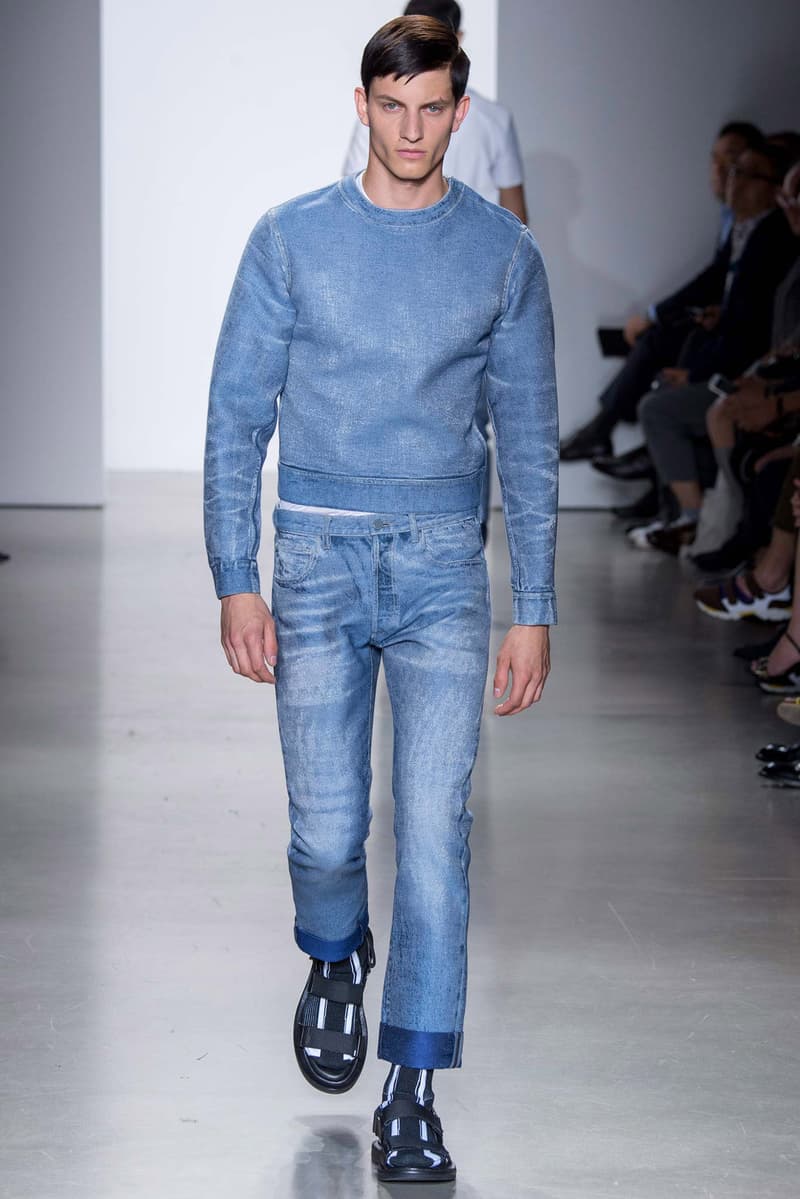 11 of 22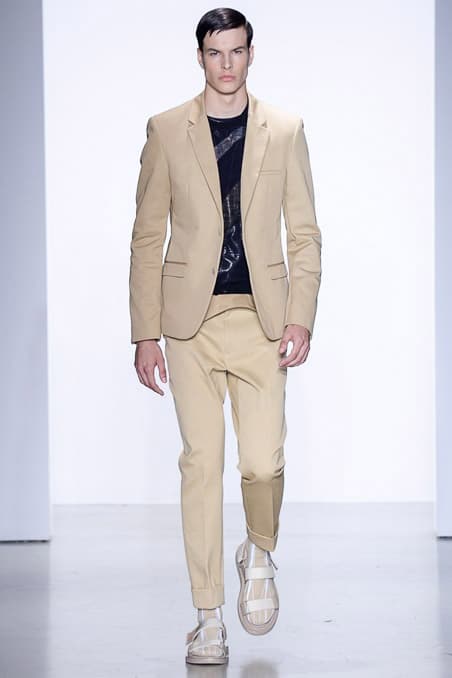 12 of 22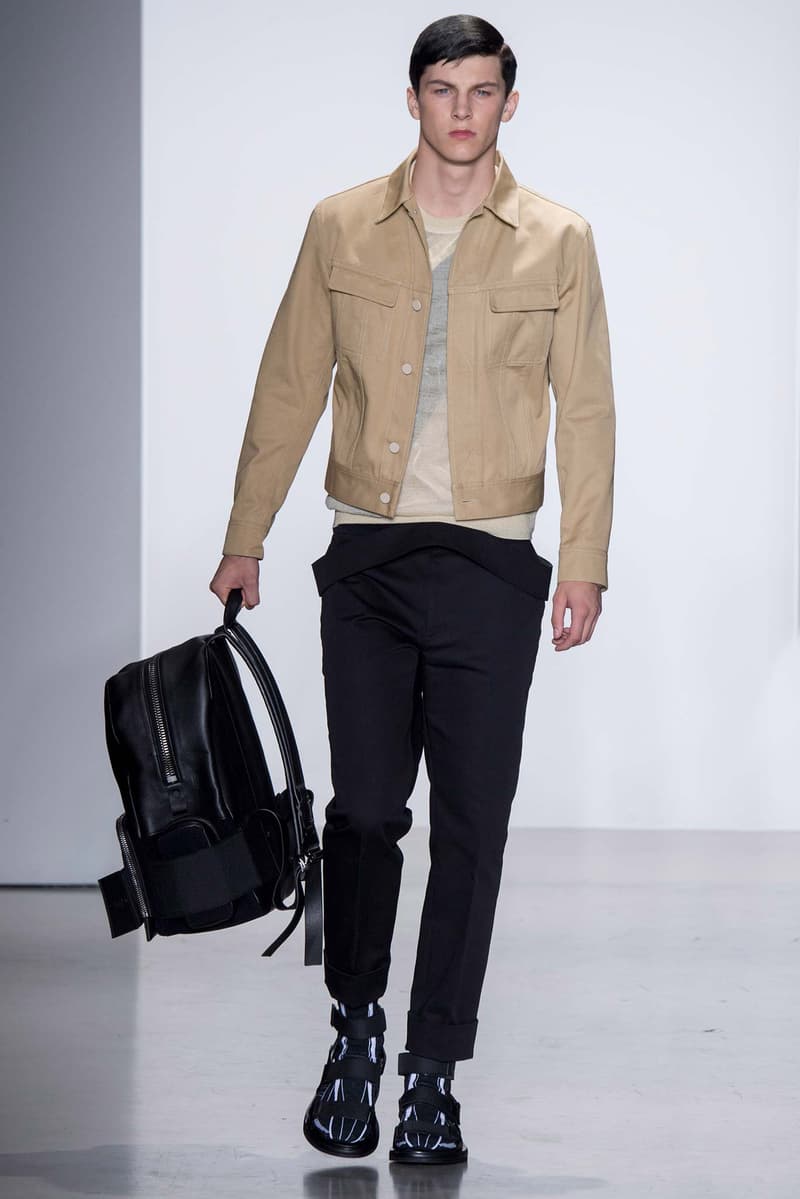 13 of 22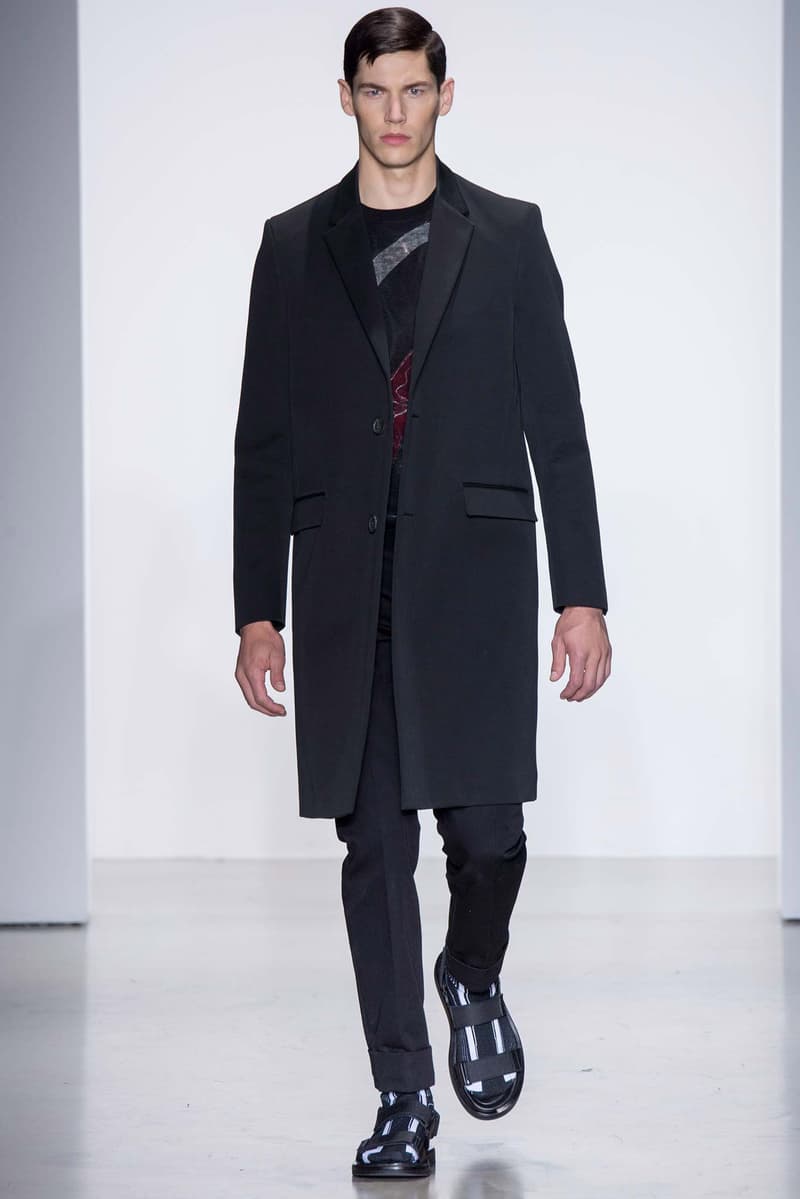 14 of 22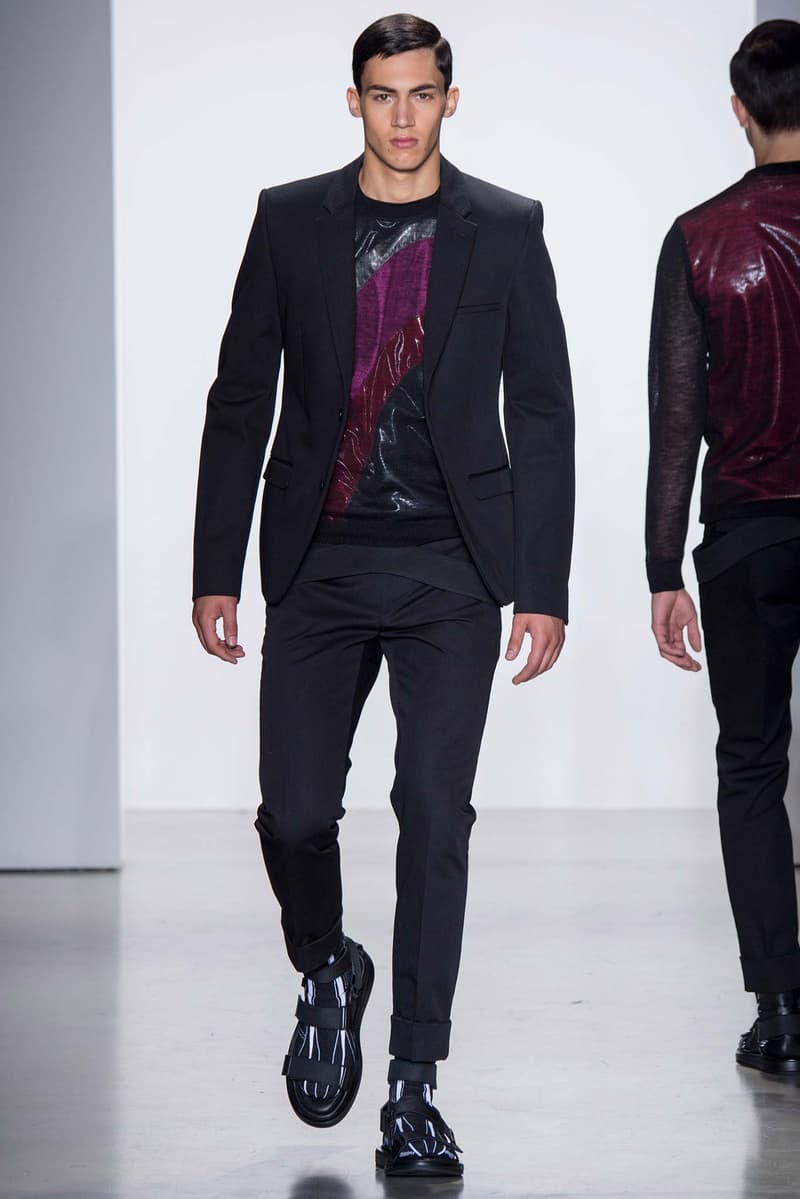 15 of 22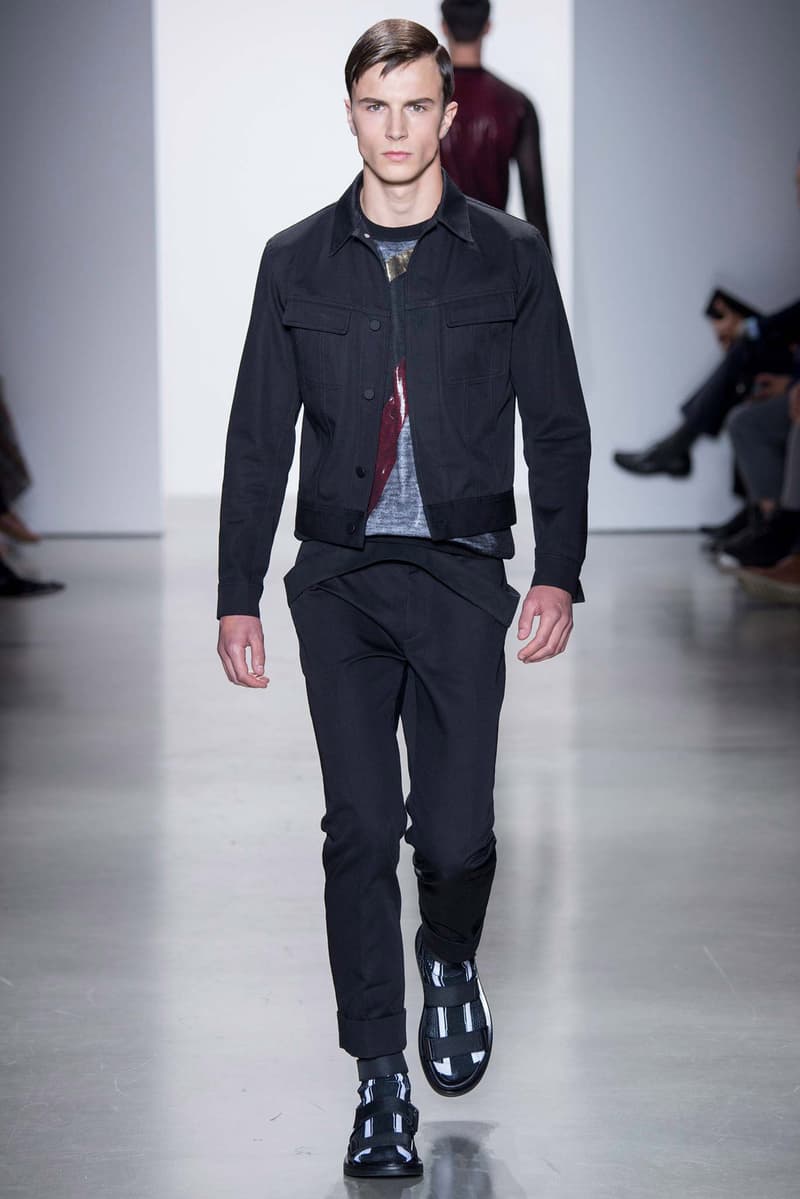 16 of 22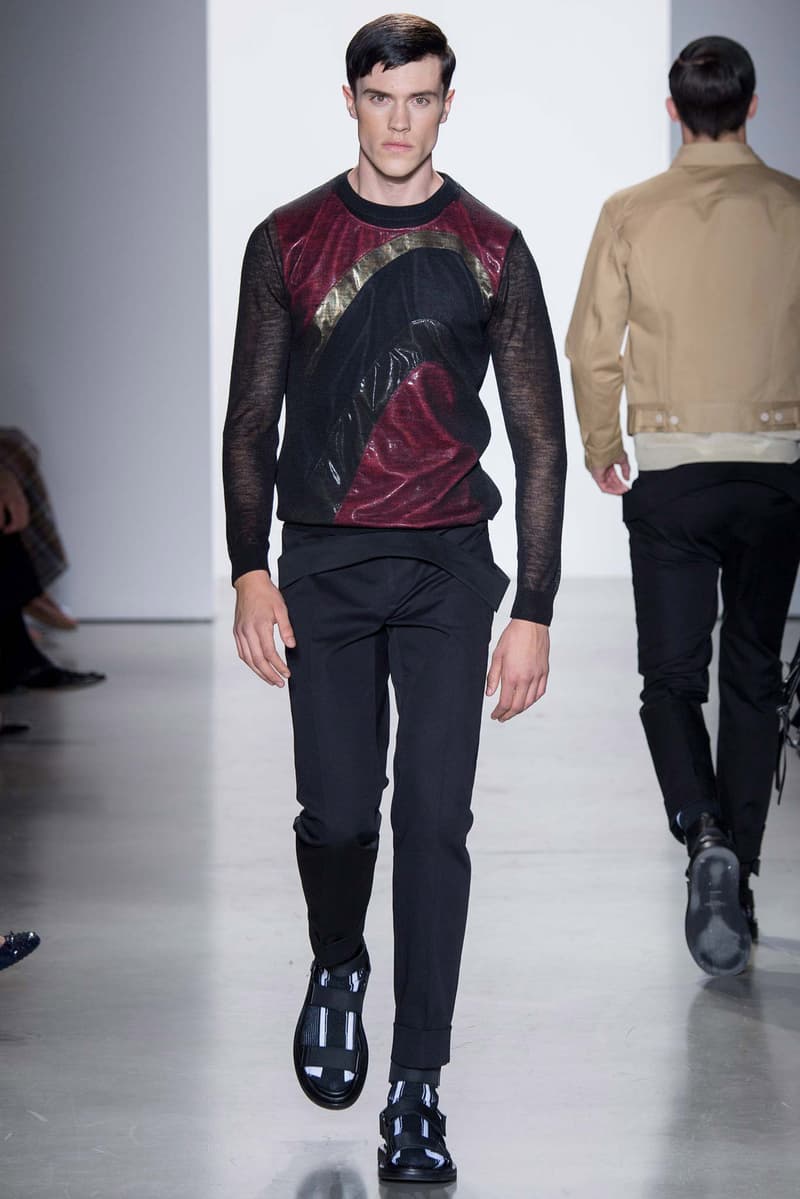 17 of 22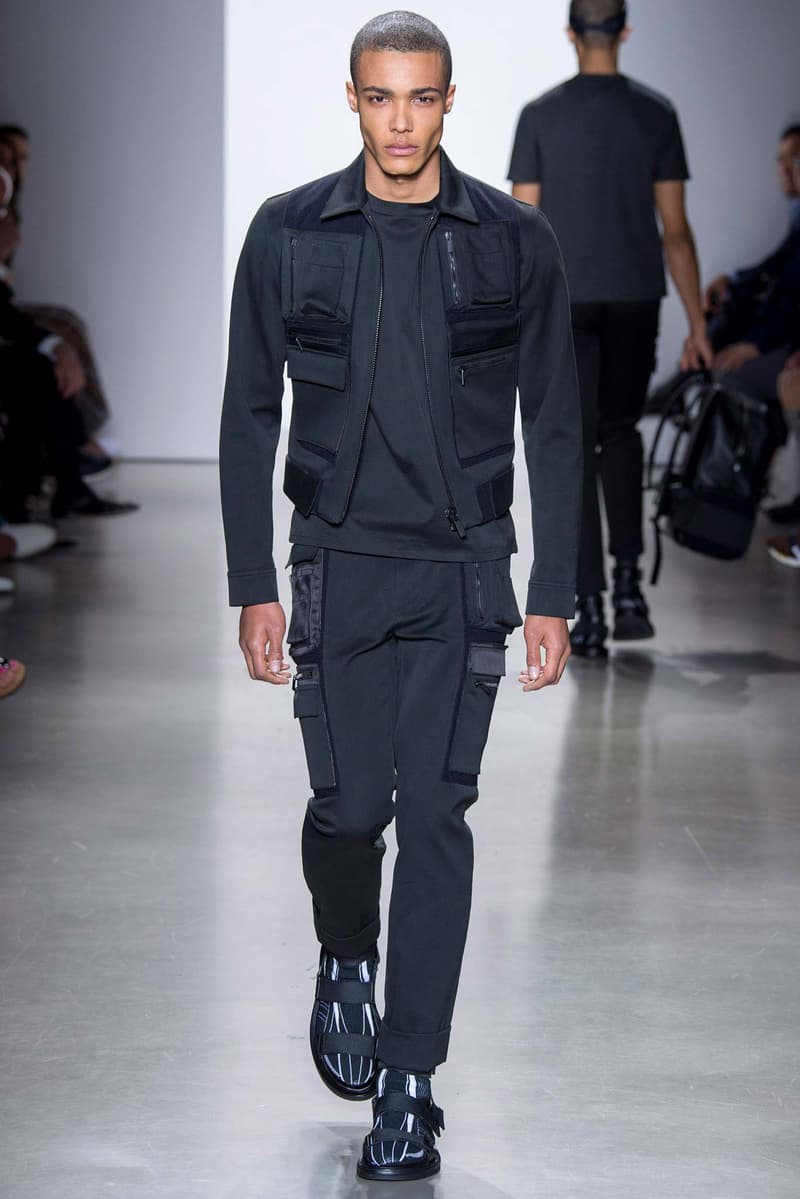 18 of 22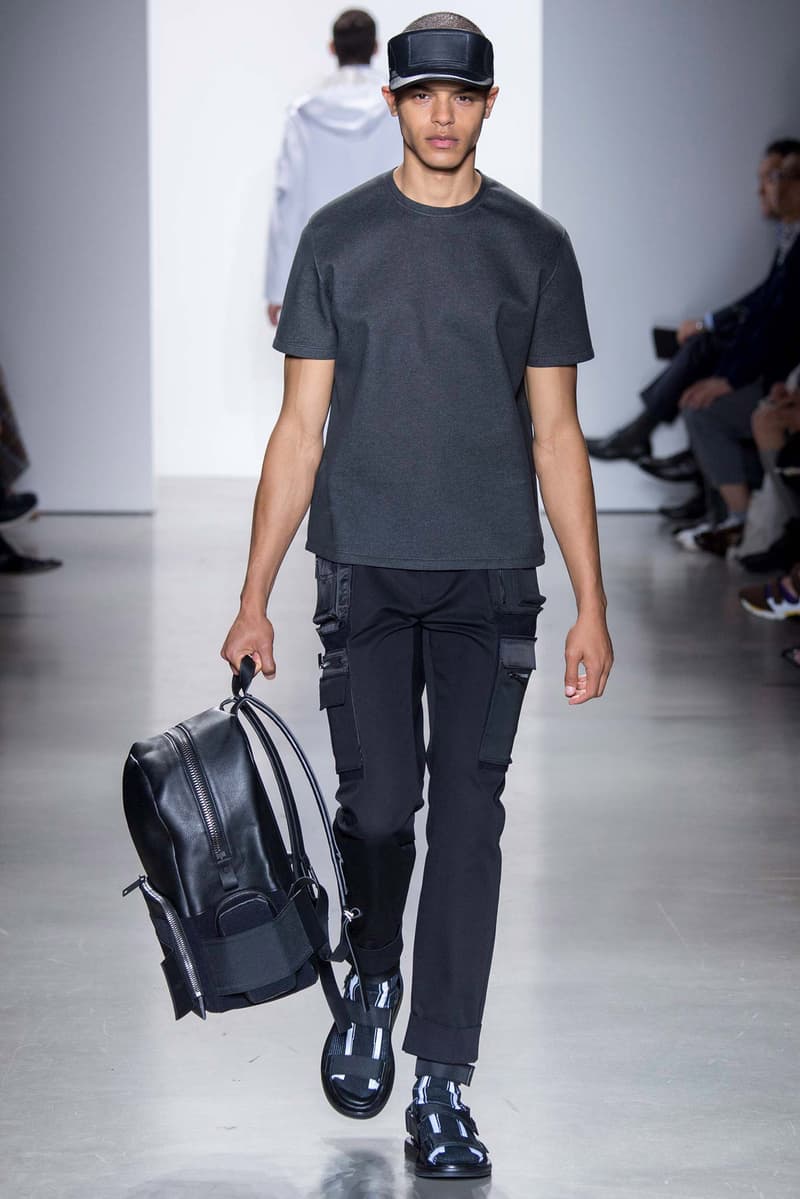 19 of 22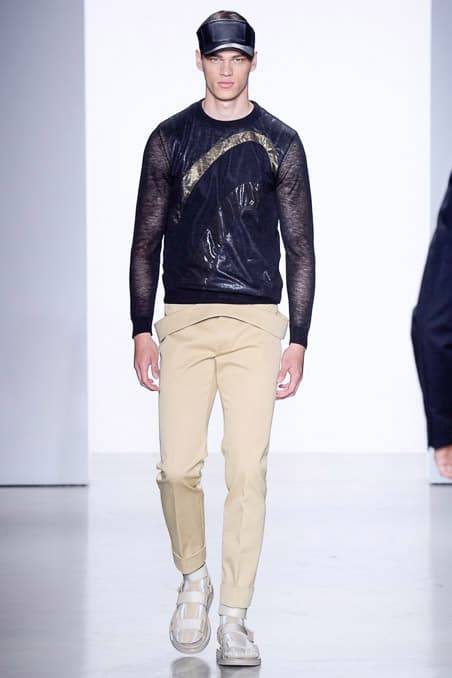 20 of 22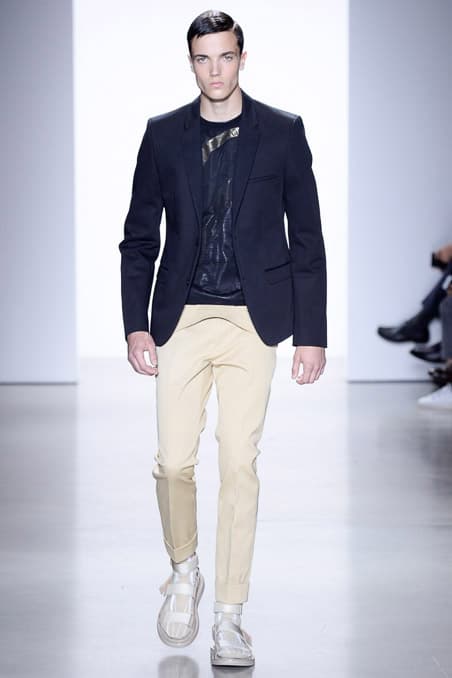 21 of 22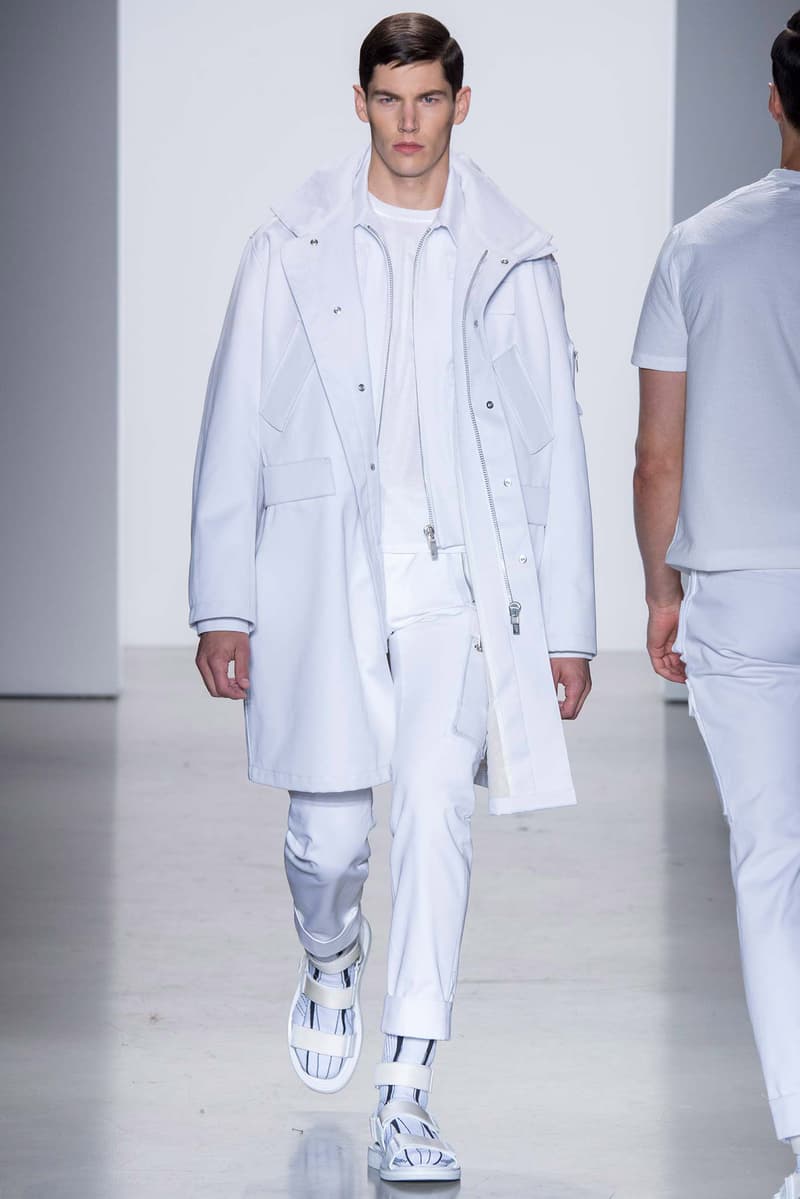 22 of 22
Calvin Klein Collection's men's creative director, Italo Zucchelli was inspired by a distinctively West Coast flavor for its 2016 spring/summer collection, and especially by Los Angeles artist Ed Ruscha's trademark palm trees. This palm tree fixation resulted in a slew of casual T-shirts adorned with a Zucchelli-approved wave print, but don't think that everything inspired by the Californian coast results in sunshine. The collection instead boasts a color palette of olive greens, creams and blacks, and a strong showing of denim. A minimalist in practice, Zucchelli is known for his rigidity and tailored shapes, a mark which he tried to relinquish this time around by incorporating the idea of "roundness" in pieces, manifesting itself in a round and flimsy belt draped around the model's waists. Maximalism also found itself in the abundance of zips, flaps and pockets found on jackets and pants, offering a utilitarian aesthetic to an otherwise clean collection.