Streetsnaps: Milan Fashion Week June 2015 - Part 1
The start of Milan Fashion Week sees everything from traditional suiting to punk rock.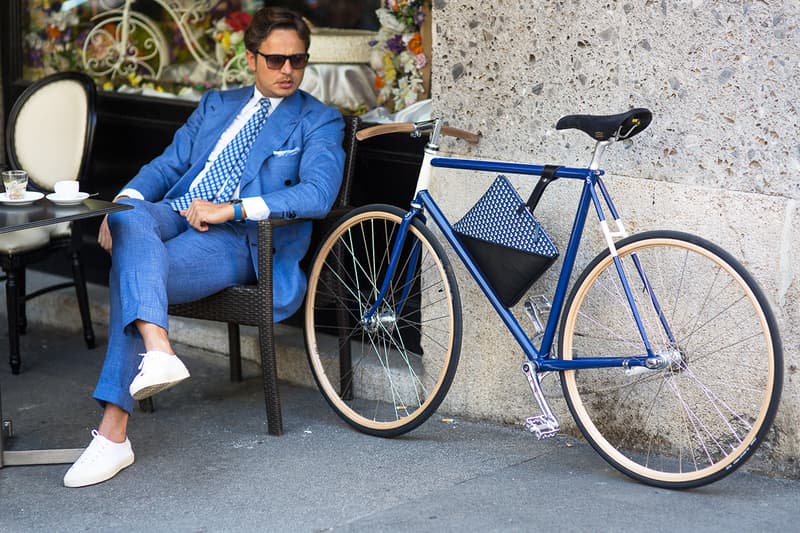 1 of 16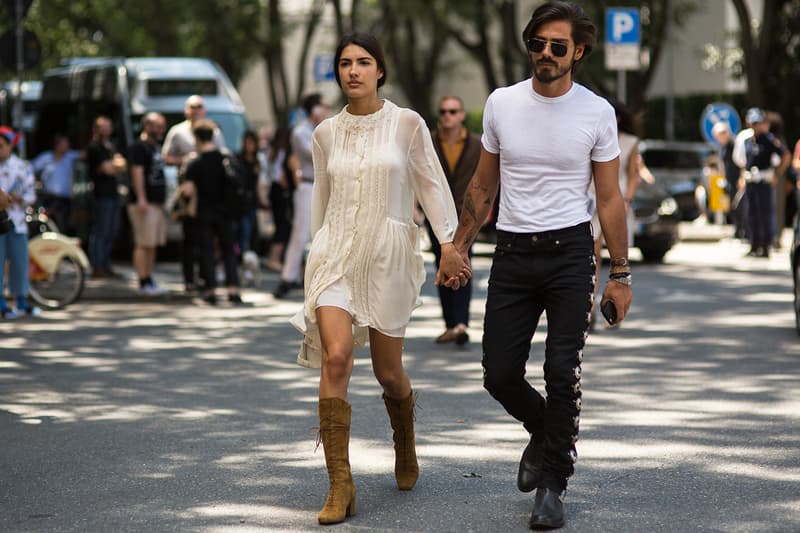 2 of 16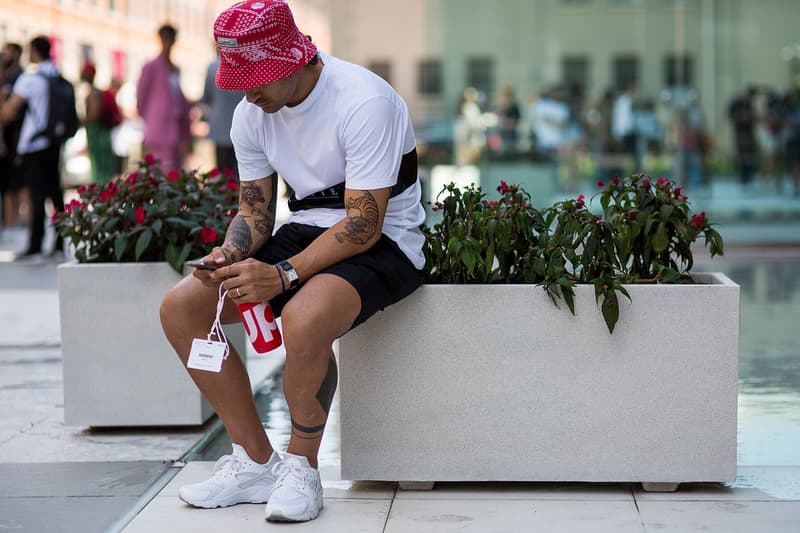 3 of 16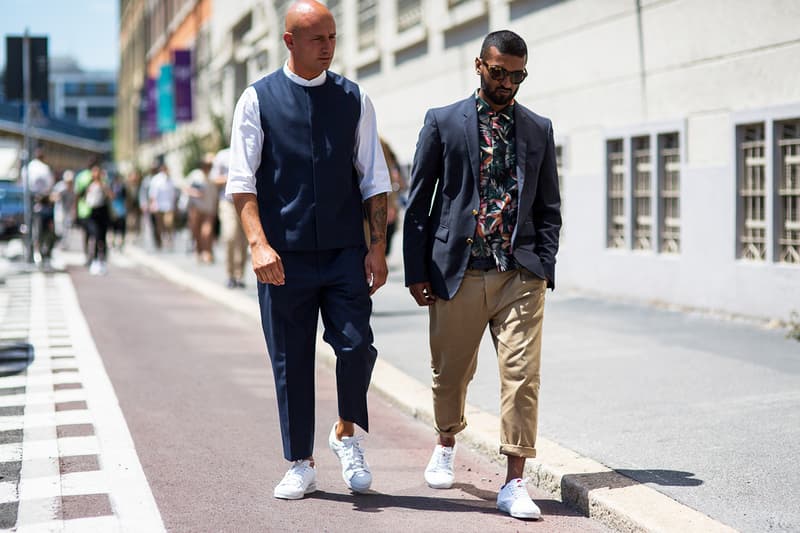 4 of 16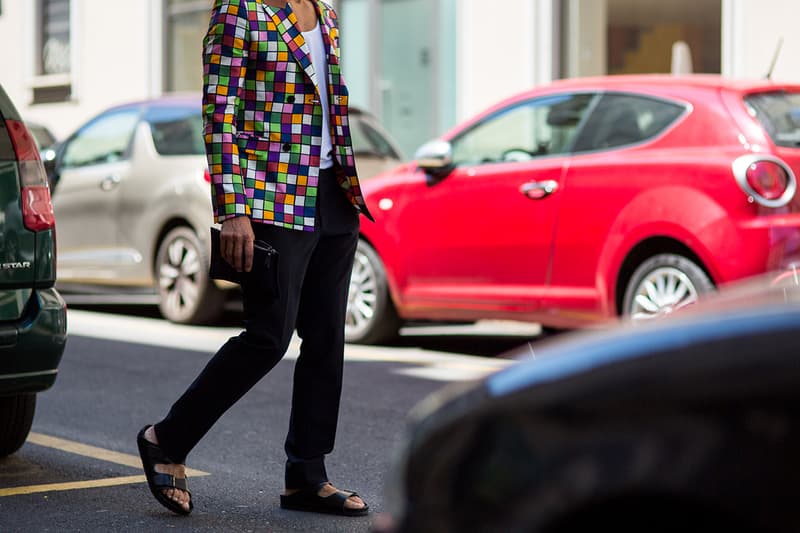 5 of 16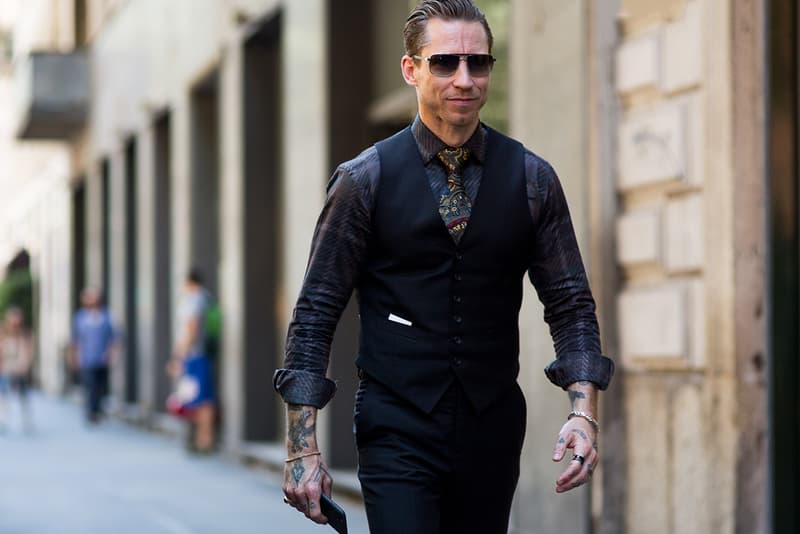 6 of 16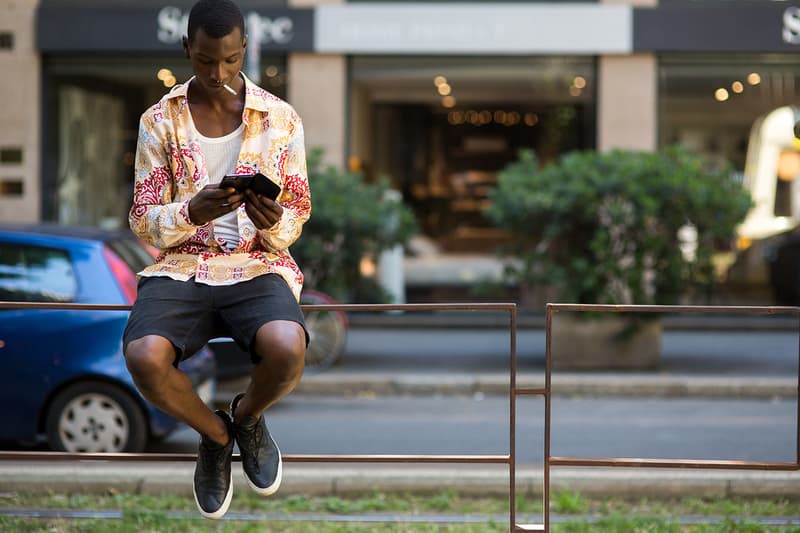 7 of 16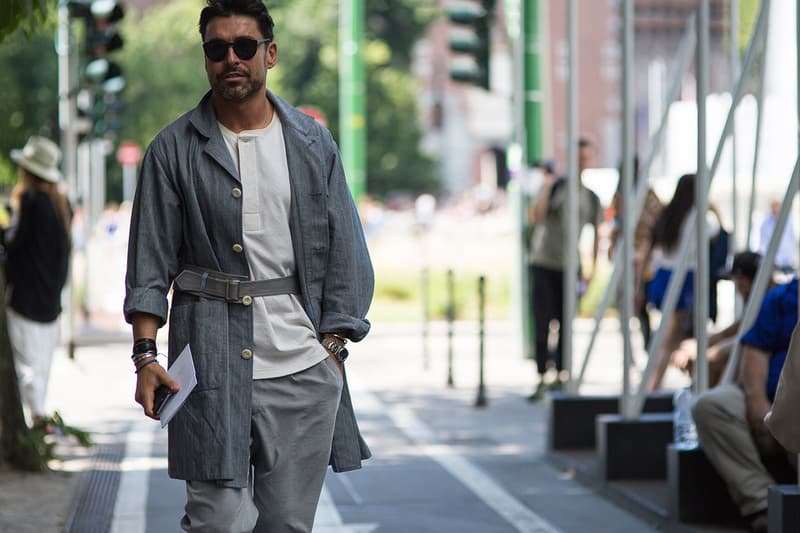 8 of 16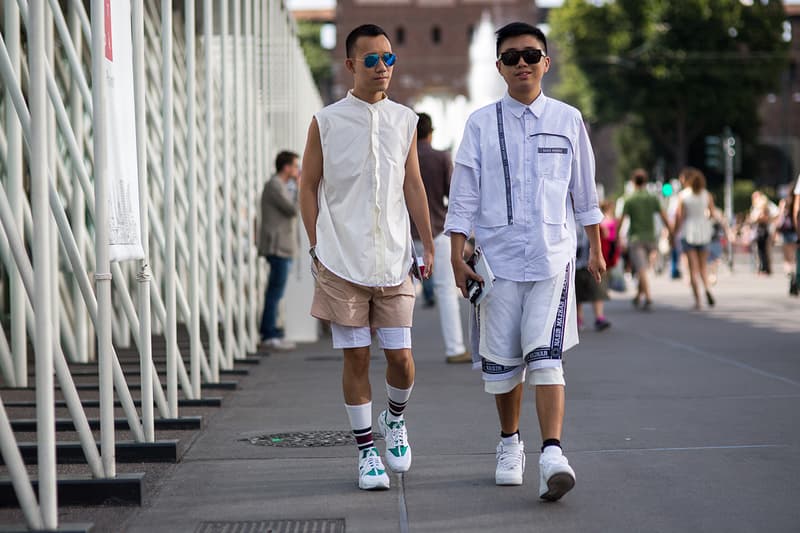 9 of 16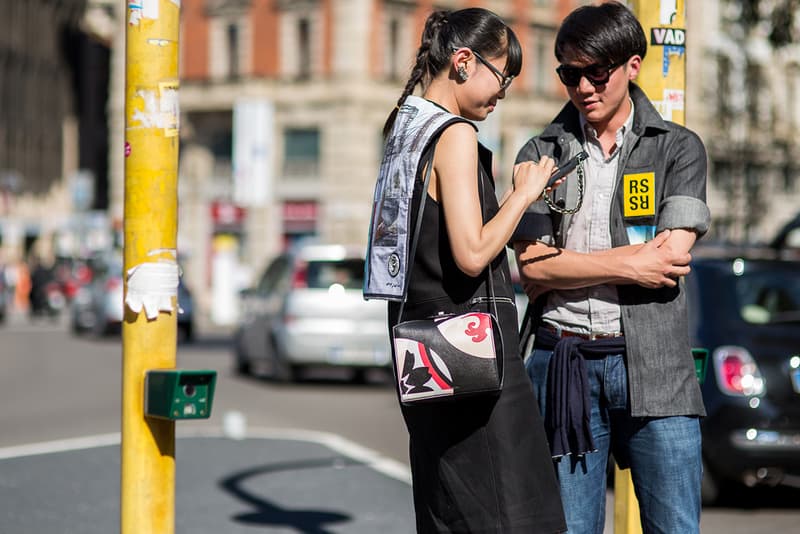 10 of 16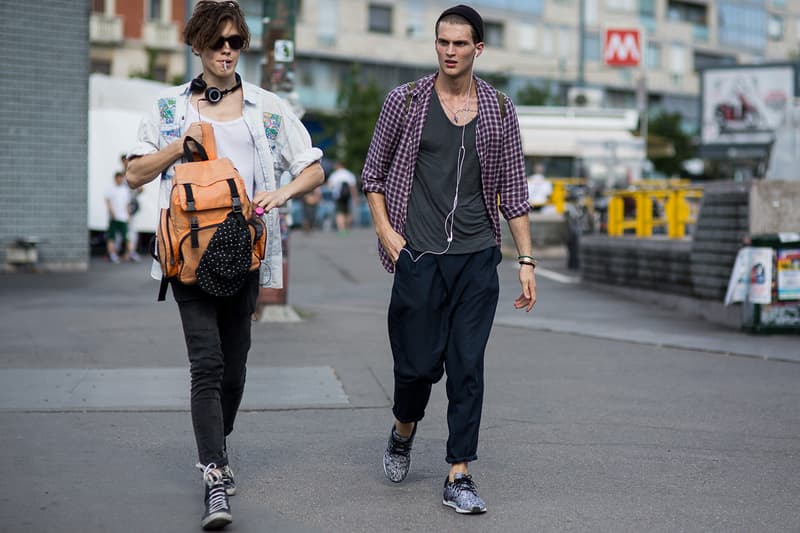 11 of 16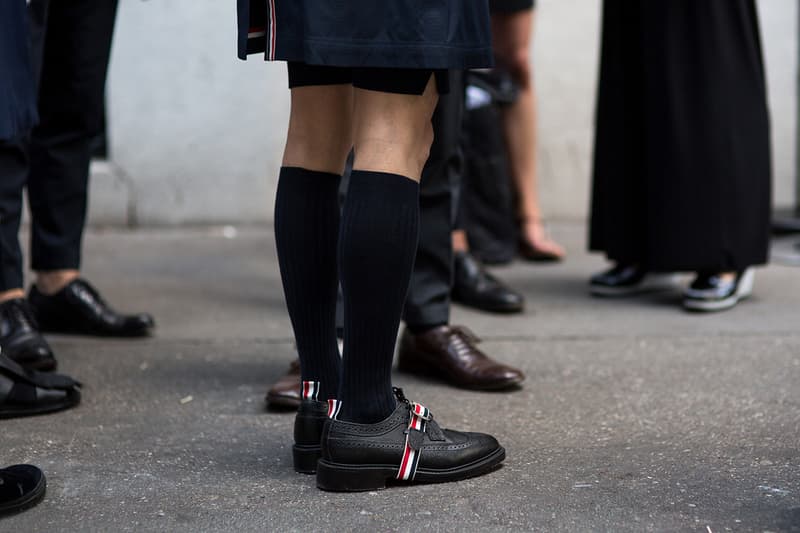 12 of 16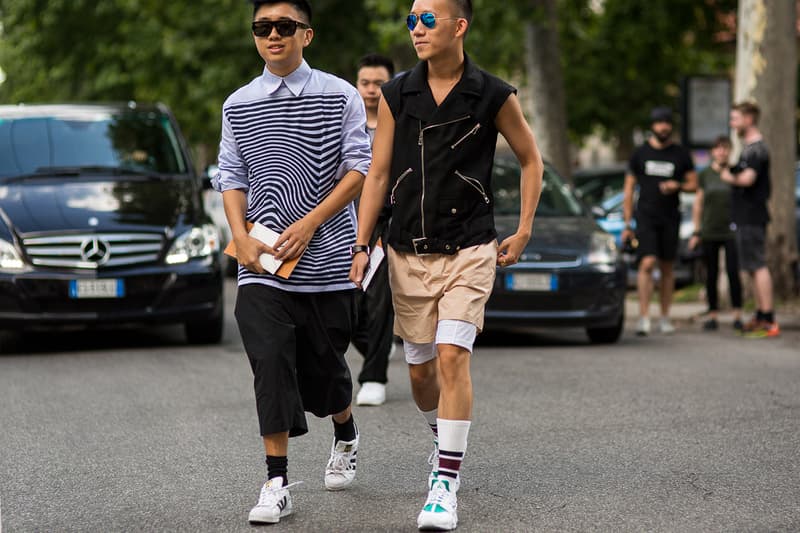 13 of 16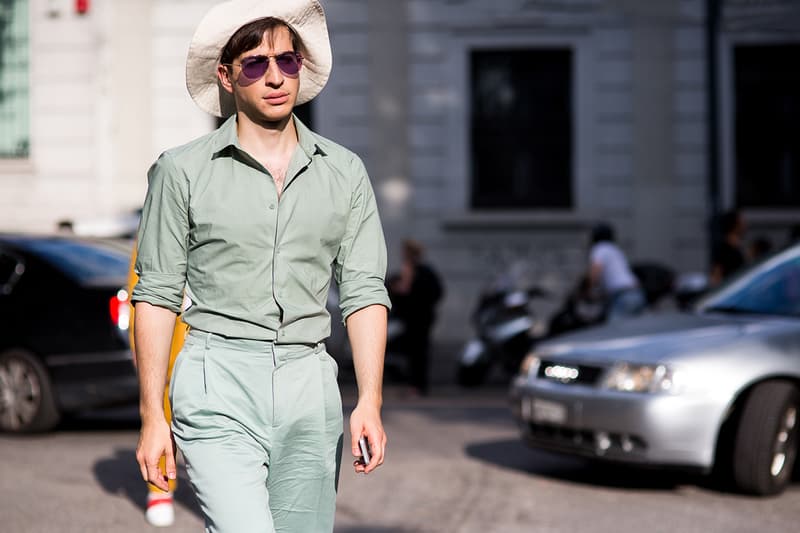 14 of 16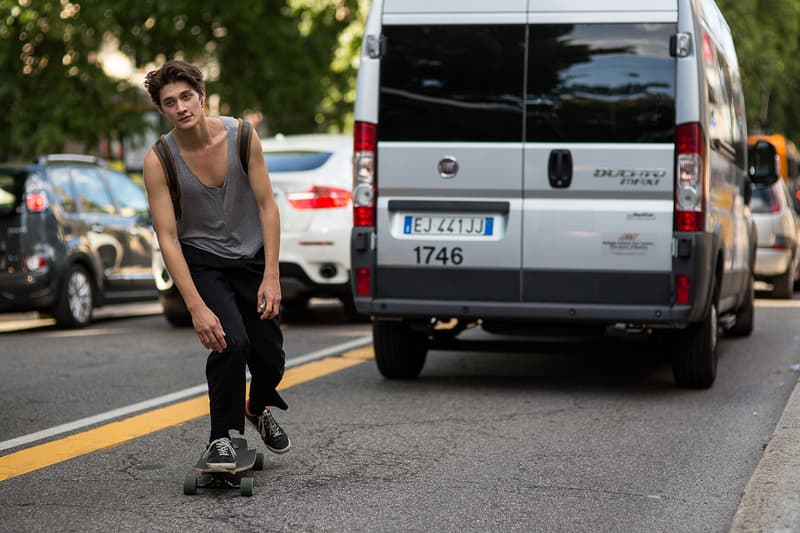 15 of 16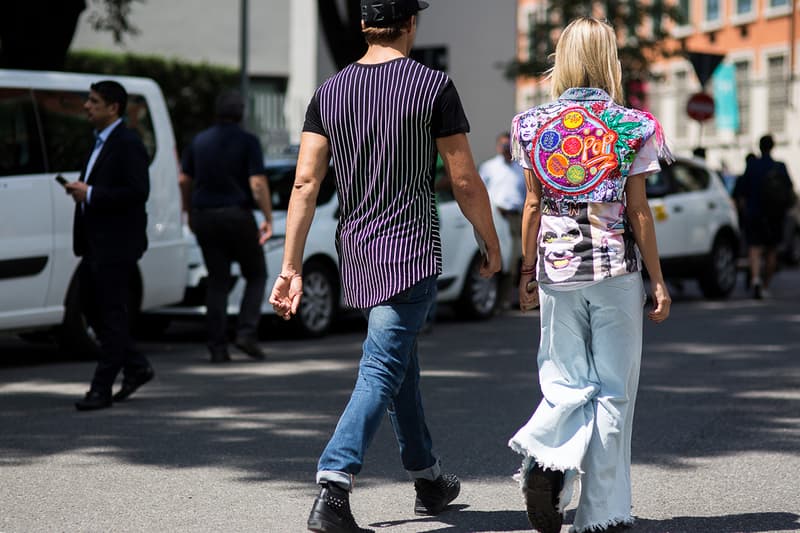 16 of 16
With the start of this summer's Milan Fashion Week, we see once again the sartorially-inclined flock to this mecca of fashion in all their extravagant forms. Traditionally the stronghold of proud Italian tailoring, that much is still evident in nods to the suiting tradition in the dapper gents frolicking about town, with one spotted sipping his coffee al fresco in a striking blue getup complemented by white tennis shoes. However, laid back looks were a prevailing trend too, with neutrals and loose silhouettes harking back to '50s Italian summer fashion seen in films like Roman Holiday, seen in a relaxed overcoat over a henley, or a pastel green shirt and high-waisted trousers. On the other side of the spectrum, we see '80s punk influences in high collars and denim jackets emblazoned with badges, as well as subtle psychedelic visuals patterned onto tops in both color and black-and-white. Browse the photos above and stay tuned for more Streetsnaps coverage from Milan.