Nike Celebrates Lebron James's 25,000th Point With New ID Option
A new notch to the accolades of King James.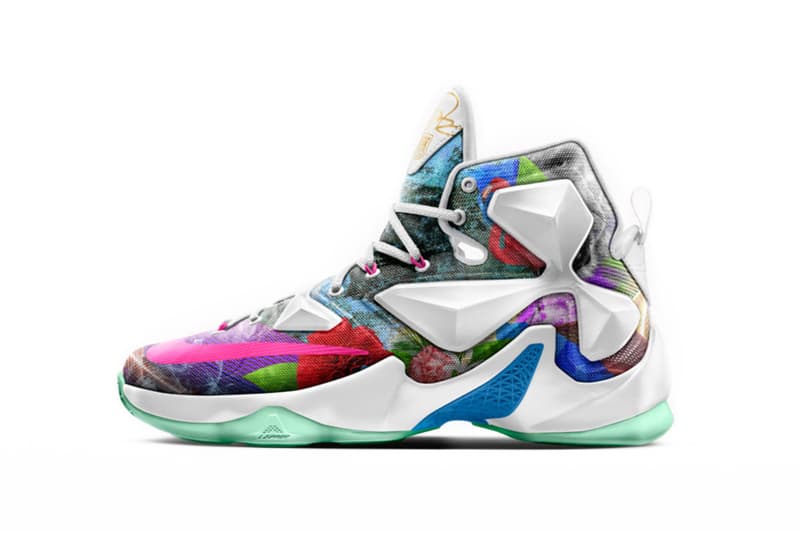 1 of 2
2 of 2
Thirteen years strong and LeBron James has hit 25,000 career points. Achieving this impressive feat against the Philadelphia 76ers, Nike honored King James with a special edition of the Nike LeBron 13 via NIKEiD. As soon as James sinked the bucket to make him the youngest in NBA's history to reach 25k points, Nike wasted no time in revealing what they had in store. Similar to when Kobe Bryant passed Michael Jordan on the NBA's All-Time scoring list, Nike provided a link to a special edition of the Nike LeBron 13. The upper tells a special story through its graphics as it take you through James's career with imagery such as a lion to represent victory, flowers to symbolize birth and growth, a dolomite stone which can be found throughout James's hometown, smoke to represent Ohio's hard working industrial industry, and light bands to embody positive energy that's found in LeBron's family, teammates and friends. You can customize your own "25k" Nike LeBron 13 now via NIKEiD for $250 USD but act fast; it's a Quickstrike edition.