Michael Jordan - Rise of the Jumpman
The following originally appeared in HYPEBEAST Magazine Issue 7: The Legacy Issue. It's available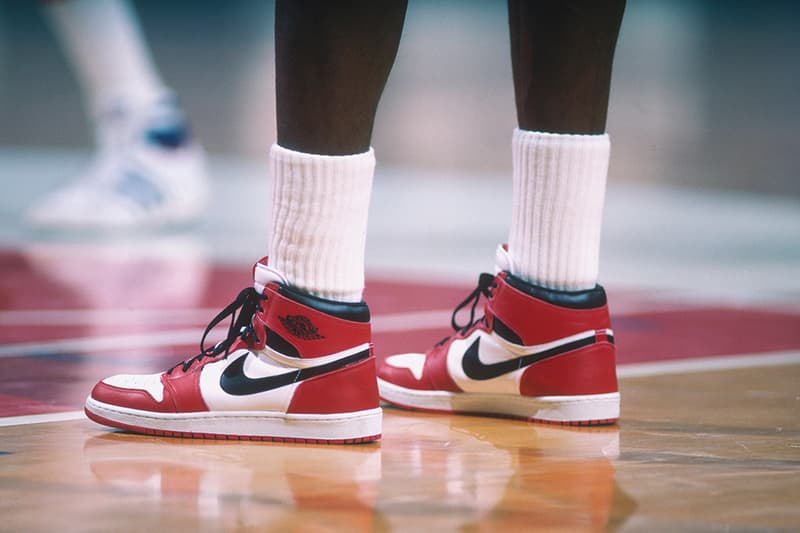 1 of 5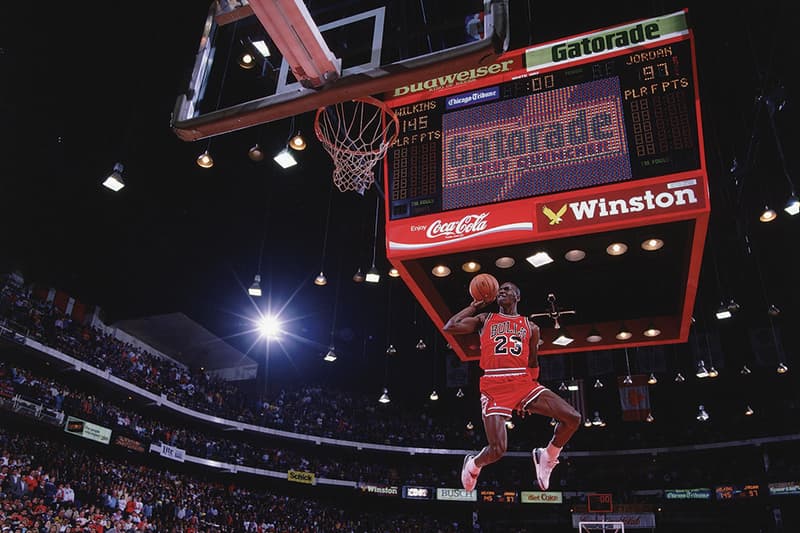 2 of 5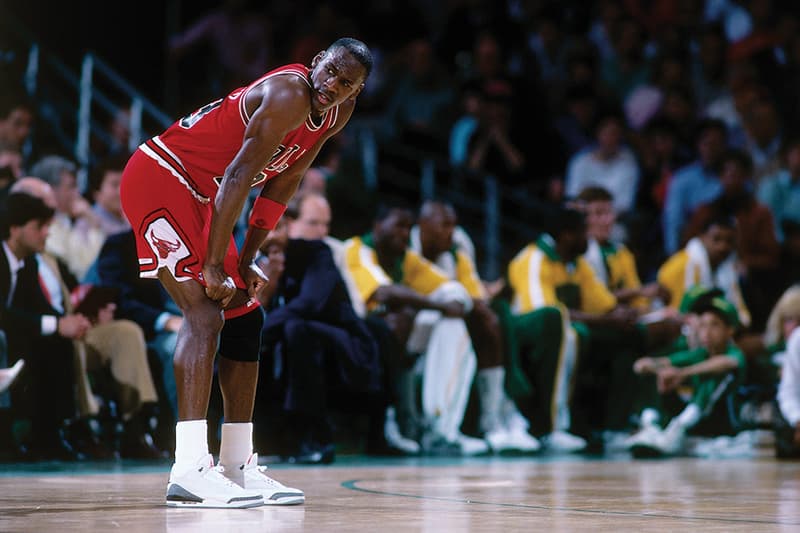 3 of 5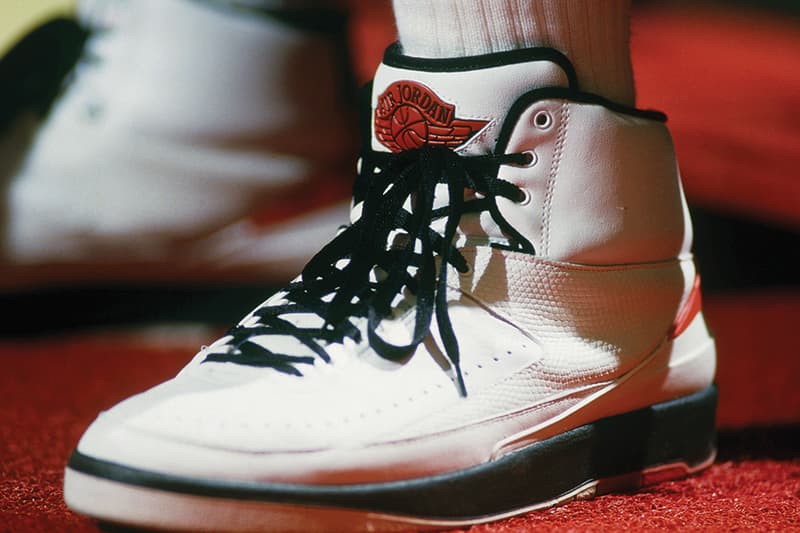 4 of 5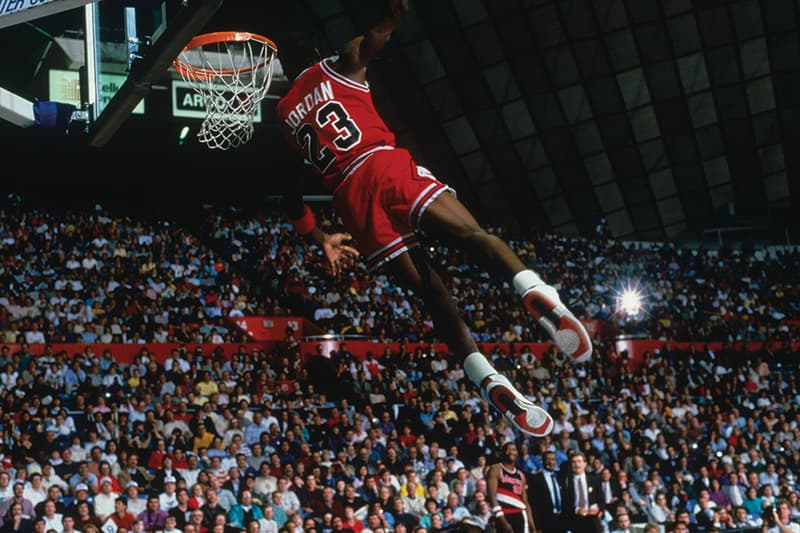 5 of 5
The following originally appeared in HYPEBEAST Magazine Issue 7: The Legacy Issue. It's available now at select retailers globally and the HYPEBEAST Store.
The chance to meet a personal hero is a rare one. Being able to then work closely with and to even call that person a friend is simply incredible. For Jason Mayden, this dream became a reality as the Chicago native and Stanford graduate applied for an internship with Nike, and eventually became Senior Global Design Director for Jordan Brand. There he sat with his hero, Michael Jordan as they worked on designing a signature shoe worthy of His Airness. Starting off as an avid fan to then working on projects like the Doernbecher Freestyle and Air Jordan 2009, Jason knows first hand what Jordan Brand culture is all about and what it means to the people who have embraced it. Currently serving as a d.Fellow and Lecturer for Stanford's Hasso Plattner Institute of Design aka the d.School, Jason helps to inspire the next generation to follow their dreams, much like MJ did before him. This is why we felt that Jason's interpretation of the rise of the Michael Jordan and the Jumpman fits best with telling the story of a true legacy.
---
Palms sweating, heart pounding, shaking uncontrollably from the excitement that had built over the past 27 years, it was finally my moment, it was finally MY opportunity to begin the process of designing the signature product of one of the greatest athletes of our time and that athlete was none other than Michael Jeffrey Jordan aka
Air Jordan
.
To understand the vast array of emotions that overwhelmed me in 2008, we must first examine the man behind the brand.
The Man
The year was 1988 and Chicago had become the center of the universe during the NBA All-Star weekend. During what is now referred to as "The Decade of Indulgence," Michael represented a different and contrarian view to opulence. He was immensely respected for his keen eye for style, deeply loved for his ability to effortlessly transform the illusive concept of "cool" into a commodity but more importantly, he was highly regarded for embodying an undying sense of optimism. Ultimately he expanded our limited concept of human potential with every effortless stride on the 94×50-foot wooden stage where he would perform dazzling feats of athletic heroism.
Moreover, he carried with him the blessing and burden of being "our" hero. He represented the hopes and dreams of every young boy and girl in the city of Chicago during a time when there were limited examples of excellence beyond the corner. Michael encapsulated the hopes and dreams of America at a time when the now infamous Jordan, last name Belfort, embodied the ideals of a subset of America that focused on greed and self-indulgence. Michael transcended race, wealth and regionalism. And as such, Chicago excitedly and reluctantly sent our champion to do battle with the likes of Dominique Wilkins and Clyde Drexler, two of MJ's greatest foes, because we knew that he would no longer be ours. We knew that his brilliance was too great to not be shared with the world. We knew that we were all witnesses to the transcendence of Michael from a man to a phenomenon; a phenomenon that would be best represented by the product adorned with his likeness, the Air Jordan.
Like all great heroes throughout history, Michael would be faced with adversity, moments of self-doubt and tremendous personal and professional failure. However, despite the complexity of celebrity and the high expectations of a demanding city, Michael, much like Perseus the winged foot hero of Greek mythology, would rise above his most villainous opposition by conquering a moment in time with one amazing display of unbridled human potential.
For the full feature, pick-up a copy of the HYPEBEAST MAGAZINE Issue 7: The Legacy Issue for $12 USD over at the HYPEBEAST Store.