Essentials: Eric Koston
In this latest edition of Essentials, we welcome skateboarder Eric Koston. The former X-Games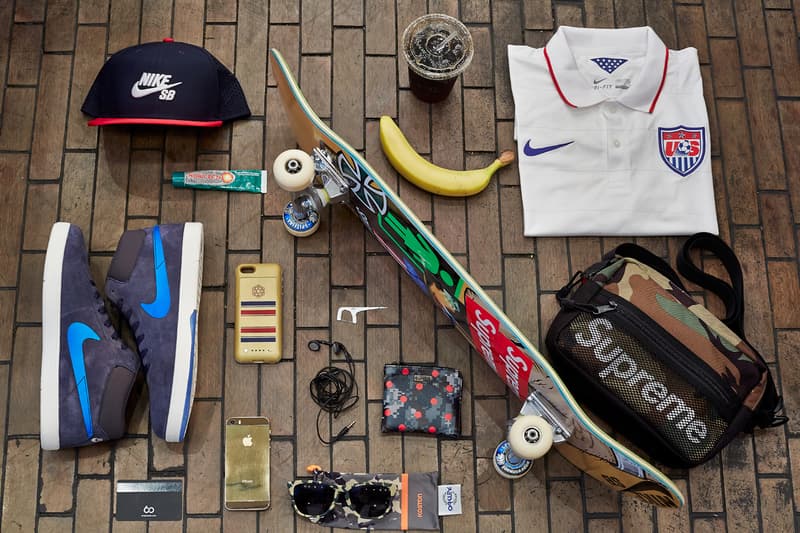 In this latest edition of Essentials, we welcome skateboarder Eric Koston. The former X-Games champion, skate park owner and father of two shares some of the key pieces in his active lifestyle.
Always in motion, Eric's gear includes his comfortable Nike Dri-FIT hat and soccer jersey as well as well his pair of Oakley Camo Frogskins, which were a recent collaboration from the two, while his tech consists of a custom gold iPhone and a pair of Skullcandy earbuds.
A busy dad but health- and hygiene-conscious athlete, his go-to skate recovery items are ibuprofen gel and bananas, while floss and coffee keep him fresh and full of energy.
To catch more of our Essentials series, head over here.