We Are Looking For Writers
Do you listen to music all day and have an interest in sharing that passion in music media? We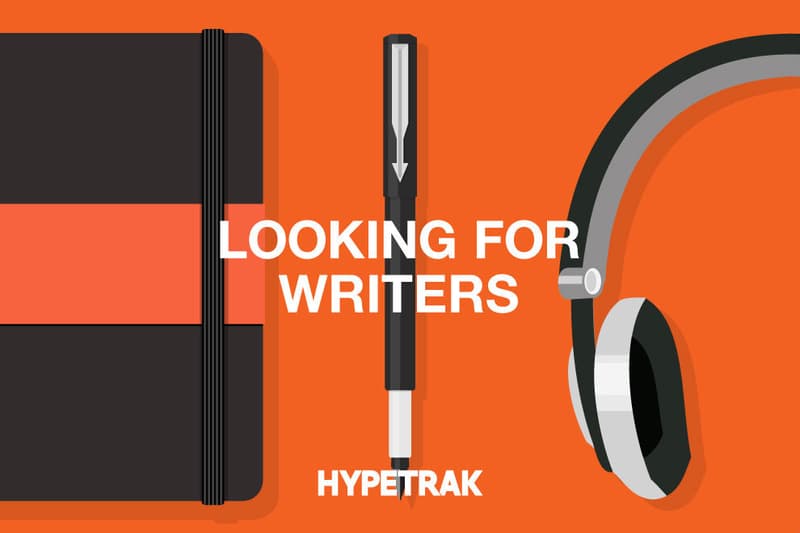 Do you listen to music all day and have an interest in sharing that passion in music media?
We are seeking U.S.-based writers to join our small but growing team — with a preference for those based in Pacific Standard timezone. As a writer, you will work closely with our editorial team in order to assist in the daily curation of content on the site.
RESPONSIBILITIES
- Composing music-related content
- Assisting the editorial team in creating and executing unique editorial content
- Monitor trends in the dynamic world of music and evaluate how they will apply to HYPETRAK's growth
- Brainstorming and implementation of content
QUALIFICATIONS
- Passionate about music
- Fluency in English is an absolute must (spoken and written)
- Profound attention to detail
- Proactive with excellent interpersonal and communication skills
- Goal-orientated
HOW TO APPLY
We're looking for people with an optimistic attitude and the willingness to succeed in a fun-loving environment. If you think you've got what it takes, please provide your CV and email us at jobs@hypetrak.com and state "HYPETRAK Writer" in the subject line. Personal data collected is for recruitment purpose only.