Nissin Releases Cup Noodle Measuring Cup
Accurately measuring the amount of hot water needed for each size of Cup Noodle.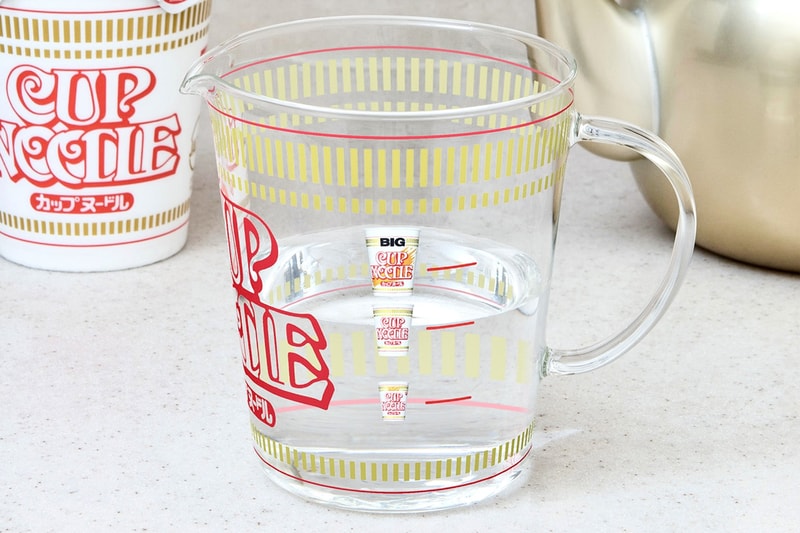 When it comes to making a good bowl of instant noodles, the amount of hot water needed is truly the key step. Japanese noodle brand Nissin, known for its Cup Noodles now has a new product available for purchase to ease the process completely.
Taking to X, formerly known as Twitter, the Japanese brand has released a measuring cup, complete with the design of its original cup noodle packaging. The measuring cup comes with. handle and has the appropriate scale on the surface to accurately measure the amount of water needed for a Cup Noodle, depending on its size. First teased several months ago, avid noodle aficionados can now purchase the measuring cup.
The measuring cup is sold as a set with nine types of cup noodles, including three large, three medium and three small sizes. The available flavors include original, seafood and curry. In addition to the water volume marked by the size of the Cup Noodles, the measuring cup also features a general scale for reference. The measuring cup is available in select retailers in Japan or online at Nissin, Amazon or Yodobashi.
以前投稿してバズった「カップヌードル専用計量カップ」がカップヌードルとのセットでまさかの商品化!必要最低限の水でカップヌードルのお湯を沸かせる生活が手に入ります。

▼オンラインストアhttps://t.co/NWEfAikfHG
▼Amazonhttps://t.co/fH5WSGtR6R
▼ヨドバシ.comhttps://t.co/uLQwOOE9tJ https://t.co/LjmIMUtM6u pic.twitter.com/qDnCwrHrs6

— カップヌードル (@cupnoodle_jp) September 25, 2023
In other food & beverage news, Central Perk Coffee Co. is opening its first coffeehouse in Boston.