CLOT Celebrates 20 Year History With Shanghai Exhibition
Located at C Park Haisu in Shanghai.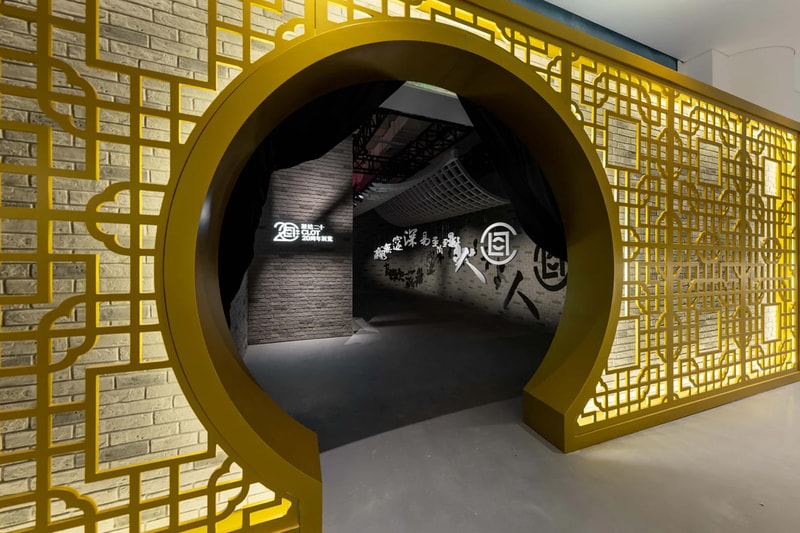 Since Edison Chen and Kevin Poon founded CLOT in 2003, the Hong Kong-based label has been a streetwear force rooted in both culture and style. Now leader/creative director, Edison Chen, is celebrating the brand's 20-history with a new exhibition in Shanghai.
View this post on Instagram
Taking up shop at Shanghai's C Park Haisu, "CLOT 20" marks CLOT's inaugural exhibition in China and looks to score the many facets of the brand over time. The exhibition features over 100 designs from the brand, which span creations like the CLOT x Nike Air Max 1 sneaker to merchandise for Kanye West's 2005-2006 Touch the Sky tour. Other standout items include pieces from Chen's personal collection.
The exhibition is organized into five sections which are inspired by the five traditional Dao symbols. "I also love this film called Fifth Element, so it was somehow inspired by that," Chen told WWD. "I like seeing how these elements come together and exist in harmony, so it was the most fitting concept to represent what we've been doing for 20 years." By hosting the exhibition in Shanghai, Chen taps into the early elements that helped form the brand from its first office to its first store and more.
"The core of Clot is to bring people from all over and put them in one room," Chen said to WWD. "It's an inclusive brand. We want to talk to the young kids. We want to talk to the failed street artists or designers. Maybe collectively, we can do something greater than what we've done here."
The "CLOT 20" exhibition is open now through October 29.
In case you missed it, minimalism is no more at Jil Sander SS24.