The Hundreds Is Launching An "Adam Bomb" Sub-Label
In celebration of The Hundreds' 20th anniversary, the famed mascot will be the center of a new, expansive IP universe.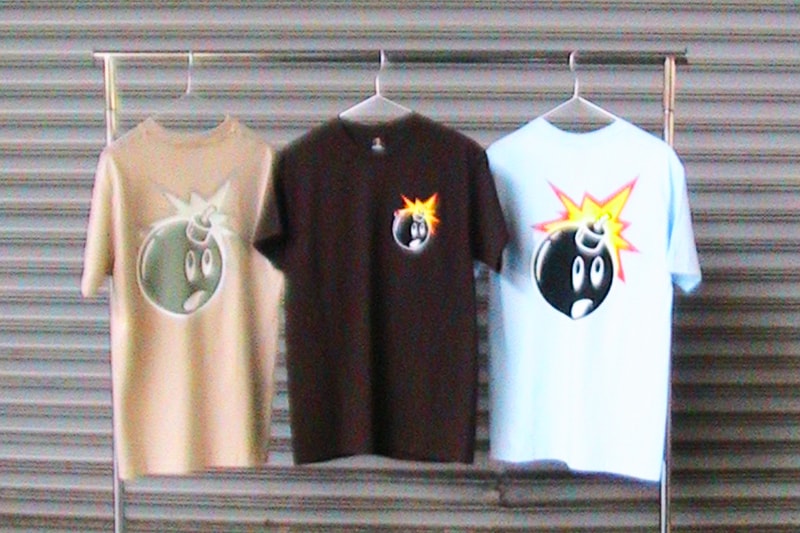 The Hundreds is celebrating its 20th anniversary in 2023, and as part of the festivities the brand's famed Adam Bomb logo will be taking center stage with its own sub-label. "[Adam Bomb] became so popular [after it was created] that The Hundreds really started to be conflated with the bomb," co-founder Bobby Hundreds told WWD. "To this day, people say they know The Hundreds because of the cartoon bomb, so we made a conscious decision recently to focus more and more on making Adam Bomb just his own brand … We've always had product that was Adam Bomb-related, but we were like 'why don't we make it a very conscious divorce between The Hundreds and Adam Bomb in the sense that they're all a part of the same universe, but they have their own individual identity.'"
Adam Bomb's new life as a stand-alone brand will begin via a partnership with Zumiez, which will carry the Adam Bomb brand in more than 200 retail stores. Ben and Bobby Hundreds both noted that the Adam Bomb brand was made to be even more "accessible" and targets a younger consumer — where mainline The Hundreds customers are mostly in their 20s and 30s, Adam Bomb was made with high schoolers and college students in mind. It's also the first step in what The Hundreds envisions to be an "expansive IP universe" for the character, which will include everything from collectables to graphic novels and animated content.
Created in 2005, Adam Bomb got his moniker from a fan naming contest (beating out other submissions like "Kablooie Louie") and quickly became synonymous with the brand. Adam Bomb's popularity was a double-edged sword: Though he brought a ton of new eyeballs to The Hundreds, he also became so singular that both customers and retailers didn't want to look at the brand as a whole because they just wanted bomb gear. "Adam Bomb was a runaway train. Stores went from wondering 'What's with this bomb stuff?' to asking 'The Hundreds? You guys do Adam Bomb, right?'" Bobby Hundreds wrote in his 2019 memoir This is Not A T-Shirt. "No matter how much we sweat over our cut-and-sew apparel, regardless of the thoughtfulness and consideration imbued in the T-shirts, the majority of customers were only scanning The Hundreds for that black, red, and yellow insignia."
In recent years, The Hundreds has leaned into the ubiquity of Adam Bomb. In 2019, the brand released a capsule of unaltered, Adam Bomb-printed goods, including the famed "Black Adam" T-shirt, a simple Adam Bomb graphic on a black tee that, to that point, could only be acquired if it was given as a gift by Ben or Bobby Hundreds. Adam Bomb also served as the centerpiece of The Hundreds' "Bomb Squad" NFT initiative, and now has a stand-alone tab on The Hundreds webstore.
You can expect the Adam Bomb goods to begin touching down at Zumiez stores in the coming weeks.
For more from the world of fashion, check out the just-revealed Winter 2023 collection from Palace.