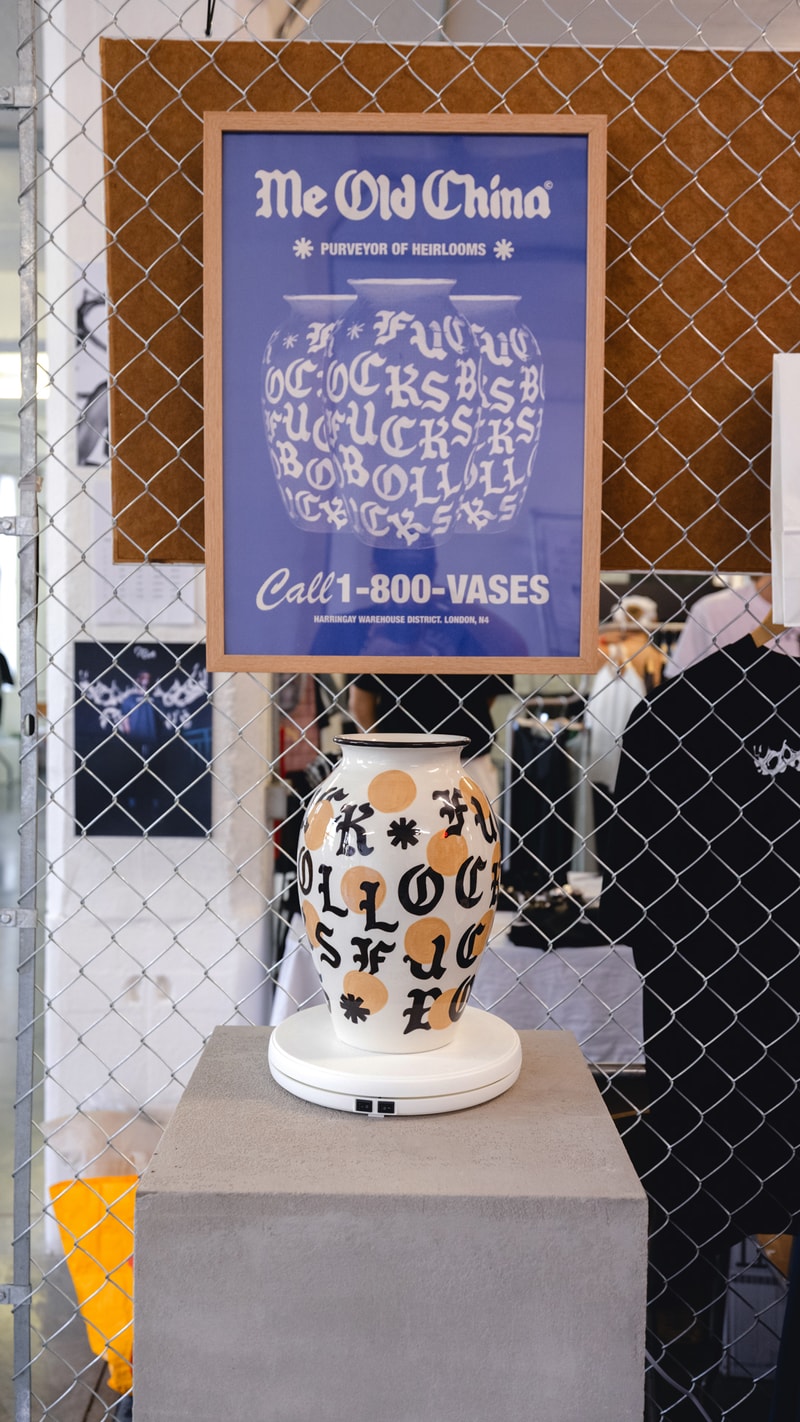 Hypebeast Flea's "Best of Squarespace" Championed Grassroots Businesses
Featuring live ceramic painting, on-site grillz molds, and a sold-out retail experience.
London hosted the global debut of Hypebeast Flea, powered by Squarespace — welcoming over 25 brands and creatives to champion local craftspeople and their communities.
Providing small businesses with the right tools to bring their ideas to life, Squarespace's pursuit to support small businesses is rooted in empowerment. The "Best of Squarespace" section, located at the entrance of Flea's Truman Brewery venue, spotlighted three of the city's most exciting brands. From event-exclusive press-ons from Angel's Nailz to Me Old China's limited colorways and Clova's merch launch — the space became one the most in-demand sections to visit during the weekend.
All three brands made their debut IRL showcase at Flea and saw huge interest from visitors who have been following their journey. For Angel My Linh, she hoped to create "a nice, welcoming experience" with her stall with the event being a "chance to meet with people and explain my process." As well as exhibiting some original artwork, she also created a selection of Flea-exclusive press-ons that sold out after the first day. "In real life, you can see more of the details of the nails and how it actually looks like," she explains. And it's this product engagement that can only be encountered through in-person interactions.
"Working on the finer details for customers to see and get a coherent image of what Me Old China is," is what Nick Dynan of Me Old China wanted to convey with his stall. Displaying his ceramics on rotating plates so visitors can get a full view of his designs, he wanted "to make sure everyone can understand what it is I do and get it across in the best way possible." With live-action painting on the Saturday for visitors to get an insight into his process, he introduced new vase designs such as polka dots and Flea-exclusive colorways, hosted a raffle to buy one for £5 GBP, dropped T-shirts as well as a new ceramic offering: plates. Despite being the brand's first-ever pop-up, Me Old China's stall was sought after. "As soon as the door opened I sold 10 plates and seven T-shirts. It was astonishing to me to even have that response," Dynan expresses.
Having recently moved across the Atlantic, Clova Rae-Smith returned to her home city, especially for Flea. In town for the rest of the month, she guaranteed that she'll be delivering any grillz ordered over the weekend before she flies out. As well as taking the molds on-site and stocking her enamel-clad ring offering, Clova also launched her debut clothing products and grillz cases. "It's a new beginning for my brand as I go more into jewelry that's readily available and clothing," she explains. Sharing the same sentiment as Angel's Nailz, what made Flea special and worthwhile was giving customers the opportunity to see the intricate craft behind her products up close. "Meeting fans of the brand who have wanted a piece for a while that can try something on and see it for themselves," she says about her highlights from the experience. "It's been great being back in London."
Check out the recap of the "Best of Squarespace" section at Hypebeast Flea above. For more information on Squarespace's tools and digital offerings, visit its website.