Concert Film 'Opus' Is Ryuichi Sakamoto's Final Performance
Filmed a few months prior to his death.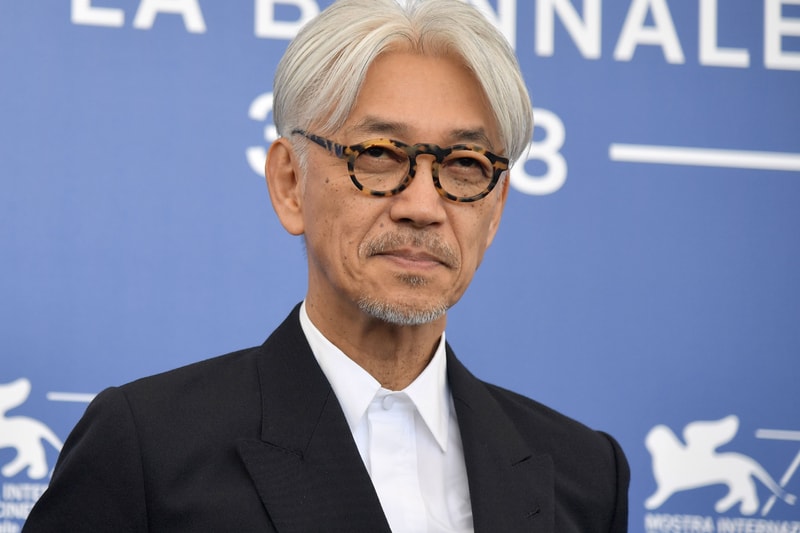 Ryuichi Sakamoto's final performance will be showcased in the form of the upcoming concert film, Opus.
Helmed by his son Neo Sora, Opus was filmed during Sakamoto's last few months and will premiere at the Venice Film Festival next month and will feature the late Japanese composer performing 20 of his compositions on the piano, ranging from his work with Yellow Magic Orchestra, his film scores for The Last Emperor and Merry Christmas Mr. Lawrence, music from his final album, 12, and works that were not previously played as solo piano pieces like "The Wuthering Heights" and "Ichimei – Small Happiness." It was filmed with three 4K cameras by a crew of almost 30 that was led by cinematographer Bill Kirstein.
"The project was conceived as a way to record my performances – while I was still able to perform – in a way that is worth preserving for the future. We borrowed the NHK Broadcast Center's 509 Studio to record in, which is a place that I think offers the finest acoustics in Japan," Sakamoto explained in a posthumous statement. "I went into the shoot a little nervous, thinking this might be my last chance to share my performance with everyone in this way. We recorded a few songs a day with a lot of care."
"In some sense, while thinking of this as my last opportunity to perform, I also felt that I was able to break new grounds. Simply playing a few songs a day with a lot of concentration was all I could muster at this point in my life. Perhaps due to the exertion, I felt utterly hollow afterwards, and my condition worsened for about a month. Even so, I feel relieved that I was able to record before my death – a performance that I was satisfied with," he added.
Sakamoto's manager and wife Norika Sora produced the film, while Albert Tholen, Aiko Masubuchi, Eric Nyari with Jeremy Thomas will executive produce.
The composer died in late March after a battle with colon cancer. He was 71 years old.
Elsewhere in music, John Mayer and Marvin Guitar delivered 20th anniversary acoustic guitars.