Adidas Fights for New Trial Against Thom Browne in Round Two of Lawsuits
The battle of the stripes is not over yet.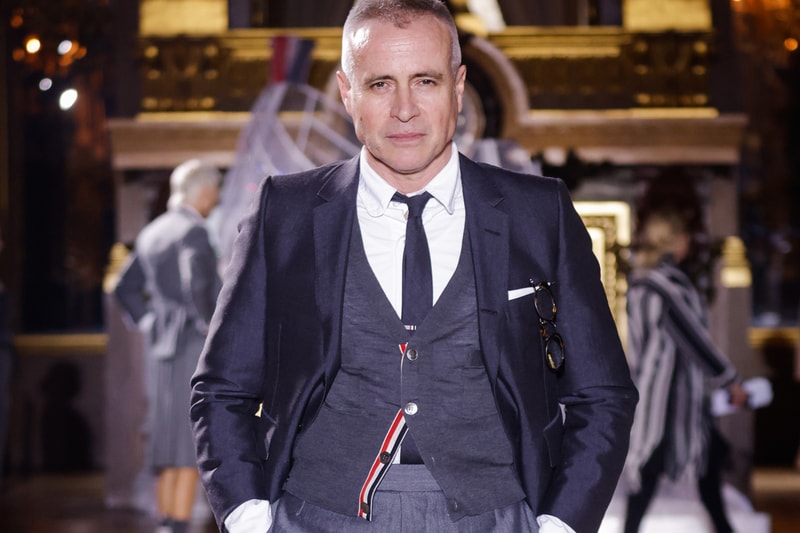 It appears that the lawsuit battle between adidas and Thom Browne is long from over. At the beginning of the year, the verdict by an eight-person jury in Manhattan Southern District Court found the American luxury designer not liable for any damages or profits from selling products with four stripes or its trademark grosgrain ribbon.
At the time, adidas America and adidas AG were seeking damages of $867,225 USD which it states is what they should have received for licensing fees from Thom Browne if the two brands hae worked together and $7,011,961 million USD in profits which alleges the American designer made from selling the striped-filled apparel and footwear. Now, months later, the German sportswear brand has appealed the loss claiming that Judge Jed Rakoff gave the jurry incorrect instructions regarding the confusion at point-of-sale, therefore requesting a new trial. On the confusion, adidas wrote that it "need not occur at point-of-sale but can also occur either during the 'initial interest' or 'post-sale' phase." adidas also claimed that the judge chose to exclude an important piece of testimony from one of its experts.
Just last week Thom Browne's attorney responded stating the opposite — that the jury was not misled by the instructions and the expert witness used "did not plausibly harm adidas." The American designer has asked the court to reject adidas' attempt to revisit the lawsuit. Thom Browne's rebuttal states, "adidas' arguments are riddled with missing facts and misstatements." They believed that the jury were given "clear instructions regarding the nature of adidas' claims. Taking into consideration the jury instructions in their entirety, together with the arguments and testimony at trial, there can be no doubt that the jury was well aware that it would not be considering point-of-sale confusion, but only initial interest and post-sale confusion — just as Adidas wanted and argued."
The court has not yet decided on whether or not to reopen the case for a new trial, though the process can be expected to take some time.
In case you missed it, Carlos Alcaraz has made his Louis Vuitton campaign debut.