Pharrell Confirms That He's Working on New N.E.R.D. Music
The creative polymath said that the band has 12 new songs completed.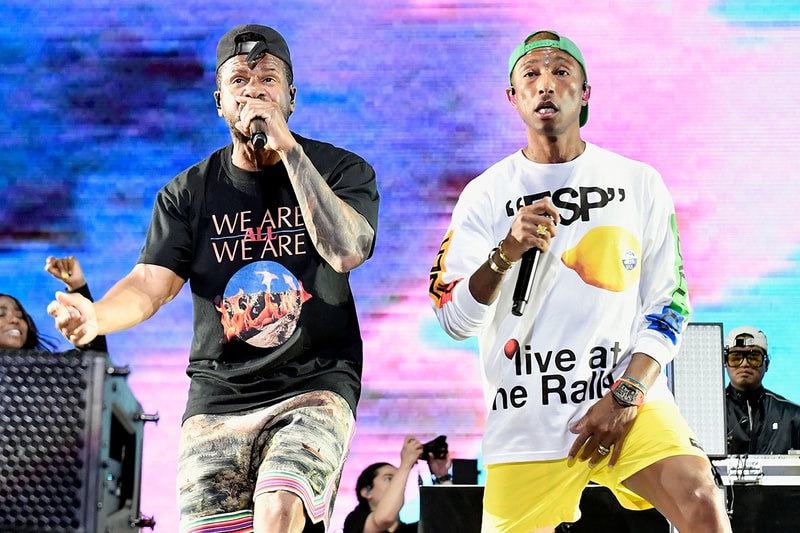 Aside from being heavily involved in the fashion sphere working on his first collection as the newly-appointed Men's Creative Director at Louis Vuitton along with a multitude of projects with adidas, Pharrell has also been in the studio working on new music. The creative polymath had a candid conversation with Tyler, the Creator that was featured by GQ where he confirms that he's worked on 12 new N.E.R.D. tracks.
The conversation was recorded back in February, and he states that he had been cooking up the new tunes while he was in Paris and that they proffer up the same vibe as the band's In Search Of… record from 2001. "It's good bro, it's good. This is like that feeling that I felt when we made In Search Of…, he told Tyler. "I won't sit here and tell you that they were hits. I knew it was different, and I knew there won't be nothing out there like this. But I'm talking about the feeling. I wanted to do everything. I wanted feelings."
It's been six years since N.E.R.D.'s last record NO ONE EVER REALLY DIES released, so the group is due to drop some new material. Sit tight as we receive any further updates.
For other news, Pharrell and Sarah Andelman's JOOPITER "Just Phriends" Auction hit $3.85 million USD in sales.