Everything We Know About Kid Cudi's 'Insano' Album So Far
Including a rumored release date.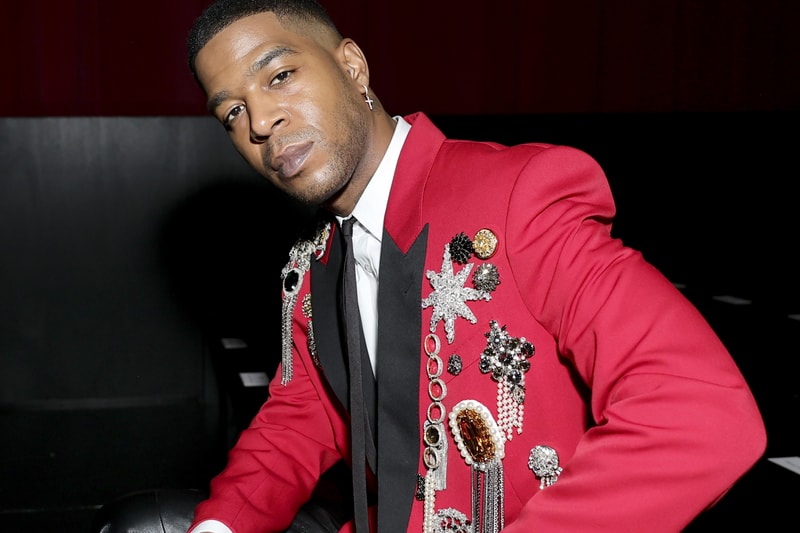 Update: Kid Cudi took to his socials this afternoon to share Insano's official cover art – or one of it's iterations of official cover art, as Cudi indicated on Twitter earlier in the week that the album will see four different covers. The below cover shows off a vibrant archival work by KAWS. Entitled "IT TAKES WHAT IT NEEDS", the acrylic on canvas piece dates back to 2019. Check it out below.
---
ORIGINAL ARTICLE:
Kid Cudi's latest LP is coming soon. So here's all the information we know so far about it.
Aside from the album's official title Insano, Cudi took to his socials to share more on the upcoming release rollout – which, according to one of his tweets, begins this week.
This week 😌🙏🏾💕 https://t.co/bDQj752581

— The Chosen One (@KiDCuDi) August 14, 2023
Specifically, he notes, something is coming this Friday – two of those things, he elaborates in later tweets, include the official merchandise as well as the ability to pre-save the album.
Never said single this week!! Yall gotta really watch and listen to my video posts. 😩 I said the next single is comin soon, not this weekend. Something else happening friday, stay tuned https://t.co/hcJRfgU241

— The Chosen One (@KiDCuDi) August 15, 2023
He shared a lengthy update to Instagram on Monday, elaborating on the specifics of Insano's composition and inspirations. Check out his full message below.
View this post on Instagram
The rapper also shared a run of tweets further informing the rollout details, indicating that Insano will boast multiple album covers (four to be exact), a handful of "cool" samples and see a same-day release of vinyl and CDs. Cudi also hinted at a potential tracklist reveal later this week, as well as more of the album's cover art.
4 to be exact 😌 https://t.co/XIY1IMtmRR

— The Chosen One (@KiDCuDi) August 15, 2023
Album pre save this friday and album cover(s) debut w bundles 😭 vinyl's and CDs available same day of release, they ship that week. Ull get them quick. Promiseeee 😫

— The Chosen One (@KiDCuDi) August 15, 2023
Theres some cool samples on this one https://t.co/yNKGOJsWC7

— The Chosen One (@KiDCuDi) August 15, 2023
I couldddd but I think u guys can wait a fewwww days 😌 https://t.co/VgleL3IOfp

— The Chosen One (@KiDCuDi) August 15, 2023
He also acknowledged an alleged leaked list of features, citing that those are not all the album's featured artists, and there will be even more on the album's deluxe edition. (Also clarifying that yes, there will be a deluxe edition).
More features on the deluxe(s) 😫

— The Chosen One (@KiDCuDi) August 15, 2023
Regarding an official release date, the rapper has retweeted a slew of tweets, including a countdown, indicating a September 15 release date. He clapped back at a disapproving listener in the below interaction:
Cant please everybody. The most important thing is I KNOW THIS SHIT IS HARD, and thats all that matters. Sept 15, we'll see what time it is. https://t.co/QBbd0DqTvx

— The Chosen One (@KiDCuDi) August 8, 2023
As for what else Mr. Rager has been up to, check out his appearance in Calvin Klein's Fall 2023 Campaign, which also sees the likes of Jung Kook and Kendall Jenner.