Cactus Plant Flea Market and Erewhon Reveal $22 USD Smoothie
A collaborative, all-organic rainbow beverage with a price point as stunning as its look.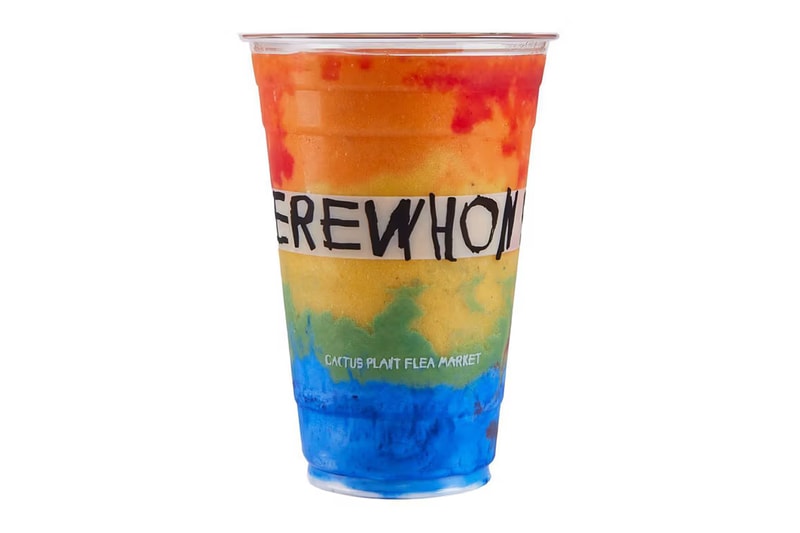 1 of 5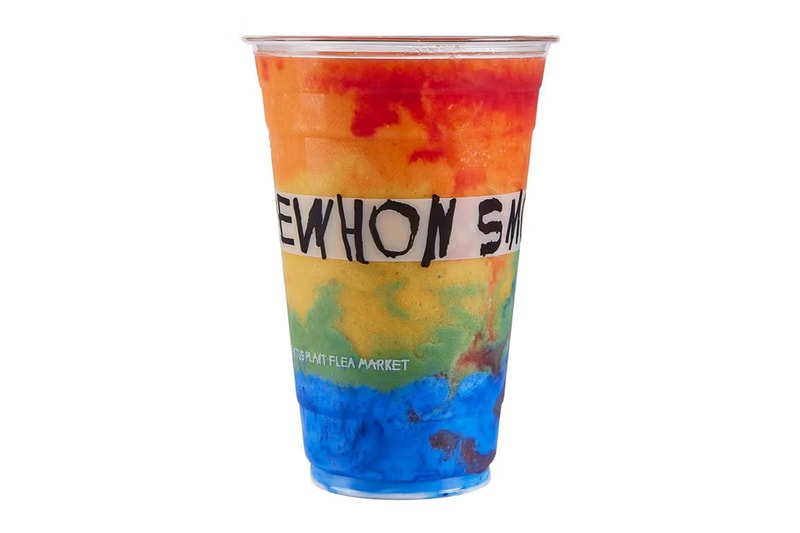 2 of 5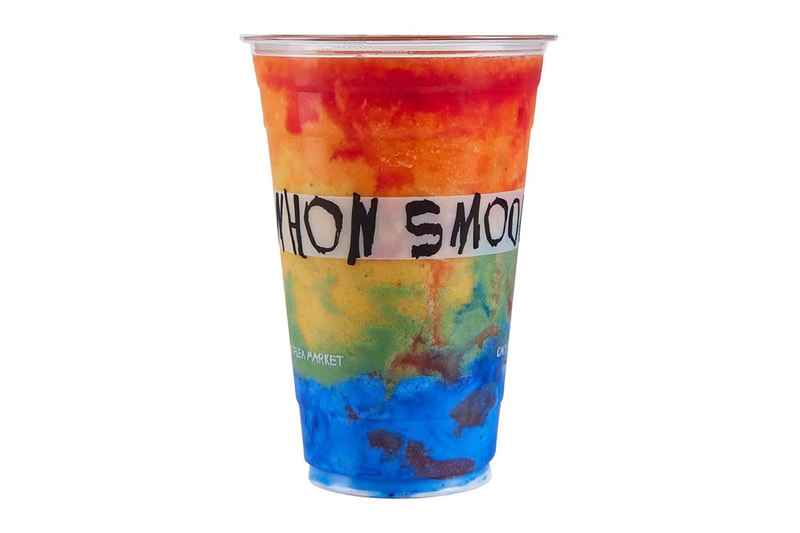 3 of 5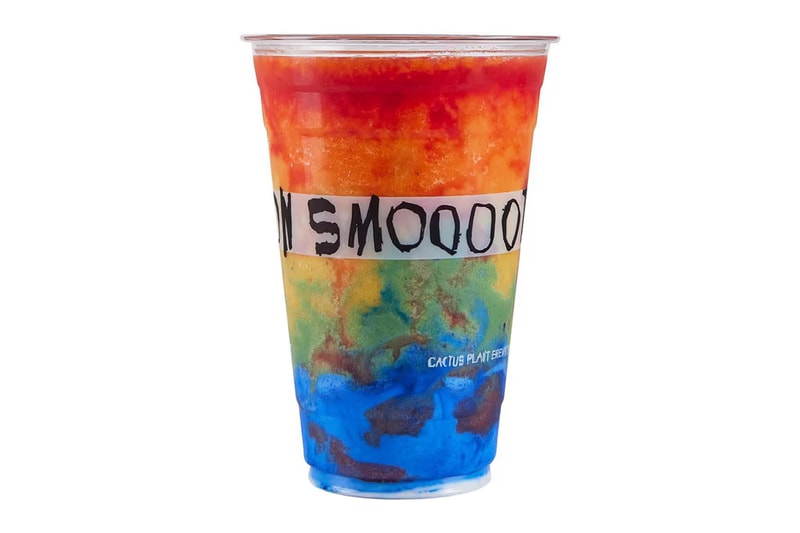 4 of 5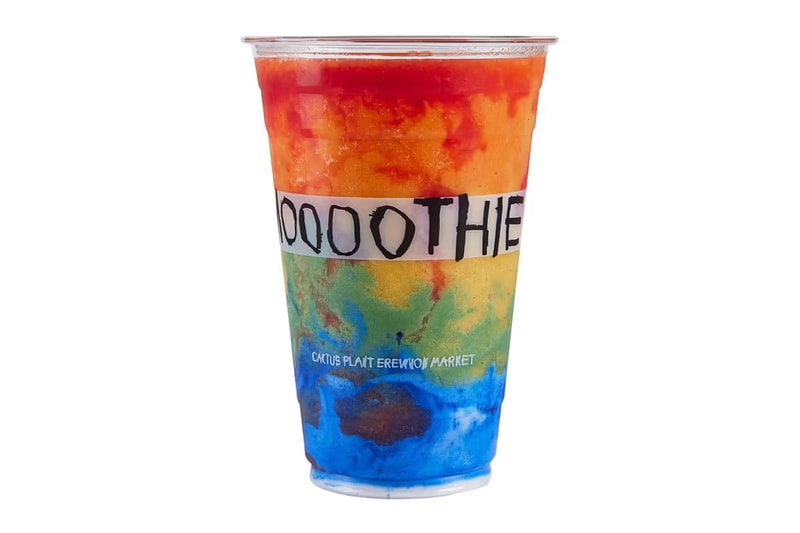 5 of 5
Erewhon's famously-expensive smoothie menu has just welcomed a new member to its roster: the Cactus Plant Flea Market Smoothie. Joining the likes of Hailey Bieber's Strawberry Glaze Skin Smoothie ($18 USD) and Emma Chamberlain's Cold Brew Cookie Smoothie ($19 USD), Erewhon's latest concoction, blended in partnership with its namesake streetwear label, will cost the market's bougie shoppers $22 USD.
The big-ticket beverage is all-organic, made with the following ingredients: high banana, blue spirulina, chlorophyll, coconut, strawberry, mango, matcha cream, oat milk, orange, sea moss, and yuzu lemon. The resulting mixture is layered to produce a kaleidoscopic rainbow appearance, much like that of Cactus Plant Flea Market's signature branding.
View this post on Instagram
Notably, Erewhon crafted its first-ever, custom-made cup for this collaboration. In line with the fashion brand's visuals, the CPFM drink is poured inside an original 20oz cup, boasting text reading "EREWHON SMOOOOOTHIE."
The Cactus Plant Flea Market Smoothie will be available for a limited time at every Erewhon location, starting this Friday, August 25. A portion of the proceeds from each smoothie sold will go toward Maui relief efforts. Register on the collaboration's official website for further updates on its delivery.
Elsewhere, Van Leeuwen is celebrating summertime with "BBQ Cornbread Crumble" ice cream.