LVMH Named Premium Partner of 2024 Paris Olympic and Paralympic Games
Reinforcing the group's mission, "The Art of Crafting Dreams."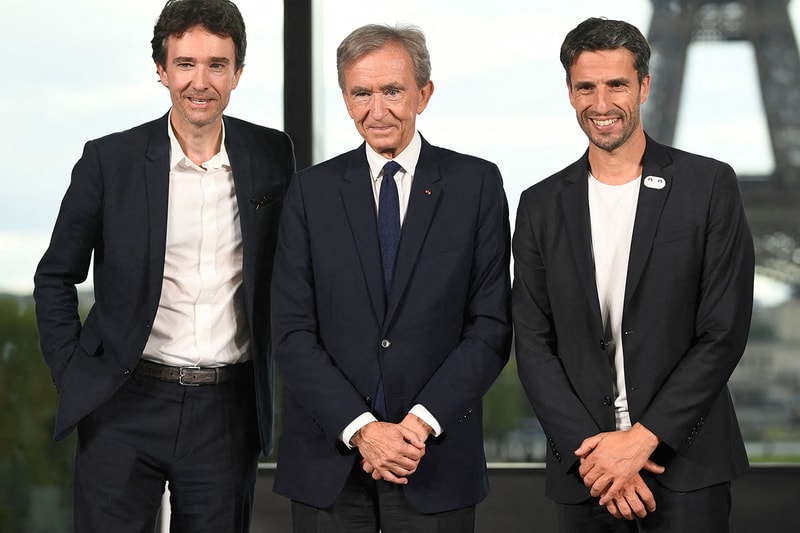 Announced at a press conference yesterday, LVMH is officially a Premium Partner for the upcoming 2024 Paris Olympic and Paralympic Games.
Noted by BoF, the sporting world has become a "rich terrain for top-end brands" in recent years. Before LVMH secured its partnership with the Olympics and Paralympics Games, the group has been actively broadening its involvement with the sporting sphere — a recent example being young tennis champion, Carlos Alcaraz's appointment as the new Louis Vuitton house ambassador.
As shared in an official press release, LVMH and its Maisons promise to support athletes during the games, specifically those who live up to the motto of being "Artisans of All Victories." In line with the group's "The Art of Crafting Dreams" mission, the first sportsperson confirmed to be backed by LVMH is Léon Marchand, who will be representing France's swim team in the Olympics.
"This unprecedented partnership with the Paris 2024 Olympic and Paralympic Games will contribute to heightening the appeal of France around the world. It was only natural that LVMH and its Maisons be part of this exceptional international event," said Bernard Arnault, chairman and CEO of LVMH. He added that "Sports are a tremendous source of inspiration for our Maisons, which will unite creative excellence and athletic performance by contributing their savoir-faire and bold innovation to this extraordinary celebration."
Tony Estanguet, the president of the Paris 2024 Olympic Committee also noted that the partnership also serves as "a powerful signal that France's leading businesses are behind the Paris 2024 Games."
Elsewhere in fashion, Dior Men's Winter 2023 campaign champions Yves Saint Laurent's prodigious codes.