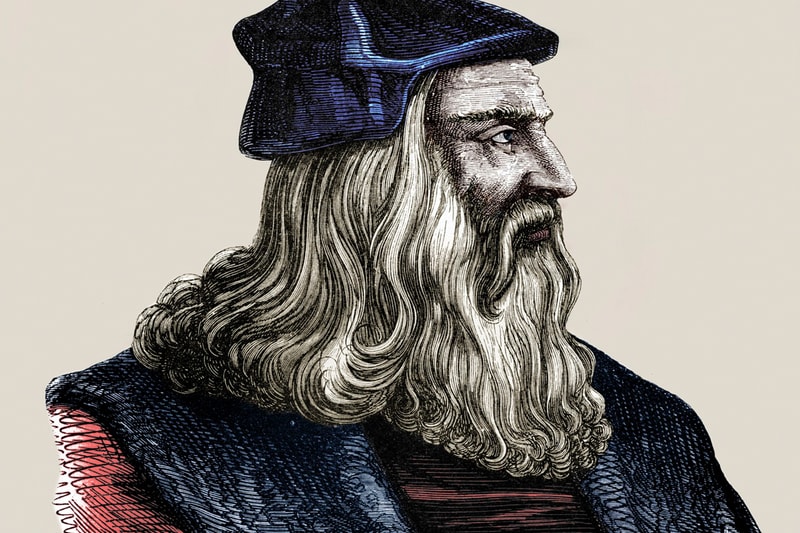 Google Arts & Culture Launches Groundbreaking Online Database on Leonardo da Vinci
Created in collaboration with eight countries and 28 different institutions.
---
Google has unveiled a new online database that celebrates legendary Renaissance man, Leonardo da Vinci. As part of the technology corporation's Arts & Culture branch, the program was created in collaboration with eight countries and 28 different institutions, including the National Gallery of Arts, the British Library, and the Veneranda Biblioteca Ambrosiana.
Curated by the acclaimed British historian, professor Martin Kemp, Inside a Genius Mind maps da Vinci's artistic and scientific prowess like never before, by showcasing his contributions through 1,300 pages from his collections of volumes and notebooks. The online database also utilizes the latest in AI and machine learning to present his teachings in radical new ways to "weave together the content of the notebooks, drawing thematic connections across time and subject matter to reflect Leonardo's spirit of interdisciplinary imagination, innovation, and the profound unity at the heart of his apparently diverse pursuits," said Kemp in a statement.
In total, the online hub encompasses more than 80 curated exhibits, 15 street view captures, 17 3D models of his groundbreaking inventions, seven codices, including the Codex Atlanticus, which covers his mythic pursuit of flight, along with two AI experiments that catapult his legacy in a contemporary lens.
"Thanks to his pioneering work in art, science, and innovation, Leonardo da Vinci expanded the boundaries of our understanding and possibilities," said Google Arts & Culture founding director, Amit Sood. "His enduring influence continues to inspire countless professions and disciplines even today. Thanks to 28 international partners, who came all together on Google Arts & Culture, today we unveil captivating stories curated by experts, playful experiences, and incredible visualization into one of history's greatest polymaths."
Check it out for yourself here.
For more on art, Gagosian launches private library curation service.