Prada Group Fetches Revenues of €2.23 Billion EUR in First Half of 2023
The company's net profit saw a 62% increase from the same period last year.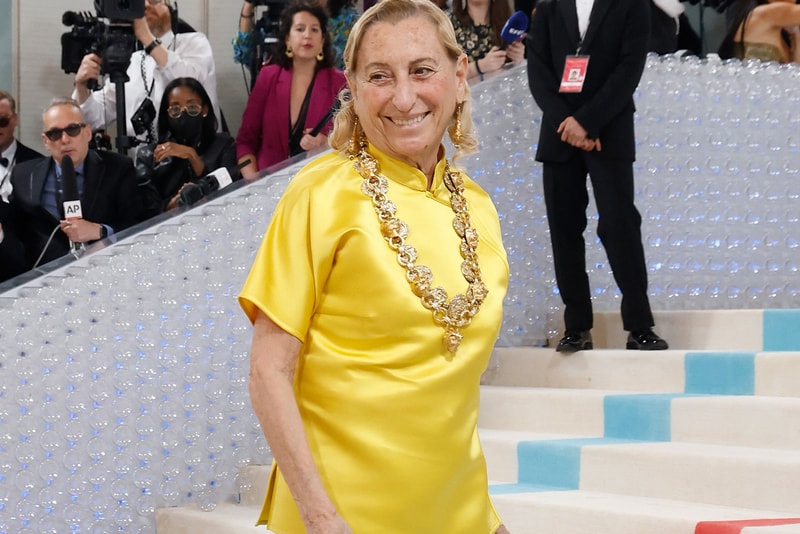 Prada and Miu Miu are off to a strong start, according to the Prada Group's half-year financial report for 2023.
In the first six months of this year, the company, which also houses Church's, Car Shoe, Pasticceria Marchesi and Luna Rossa, reported a net profit of €305 million EUR, marking a 62% increase from the same period last year. Additionally, the group's revenues reached €2.23 billion EUR, up 17% from the first half of 2022. With currencies adjusted, the Prada Group's sales increased by 20%.
Further, operating profits saw an increase of 61% to €491 million EUR, and gross profit rose 21% to 1.79 billion EUR.
Prada Group chairman and executive director, Patrizio Bertelli, claims the company's high performance is thanks to its "disciplined execution," adding that the group's "globally balanced distribution allows us to capture growth despite ever-evolving industry demand dynamics. We are pleased with the quality of Prada's continued growth and with the remarkable performance of Miu Miu. We will remain vigilant and nimble, ready to deal with different macroeconomic and demand scenarios that may materialize ahead. Our brands retain vast growth potential; our strategy is clear, and our reinforced organization is well equipped to execute."
The group's top brands — Prada and Miu Miu — both achieved growth in retail sales. Prada saw an 18% increase in consumer sales in the second quarter, while Miu Miu earned a larger 50% increase in the sector in the same period. In terms of product categories, the Prada Group saw growth across the board, with leather goods recording a 12% increase, ready-to-wear rising 36% and footwear jumping 20%.
Andrea Guerra, the Prada Group's chief executive officer, said, "We are still at the beginning of our strategic journey: We need to act with a long-term perspective, continuing to invest behind our brands, maintaining maximum focus on retail execution and productivity. For the current year, we retain our ambition to deliver solid, sustainable and above-market growth."
See the Prada Group's full half-year financial report here.
In more fashion news, Moncler Group's revenues surpassed €1 billion EUR in the first half of 2023.