Celebrate 50 Years of Hip-Hop With These 5 Upcoming Concerts
See DJ Kool Herc, Run-DMC, the Wu-Tang Clan and more perform live this summer.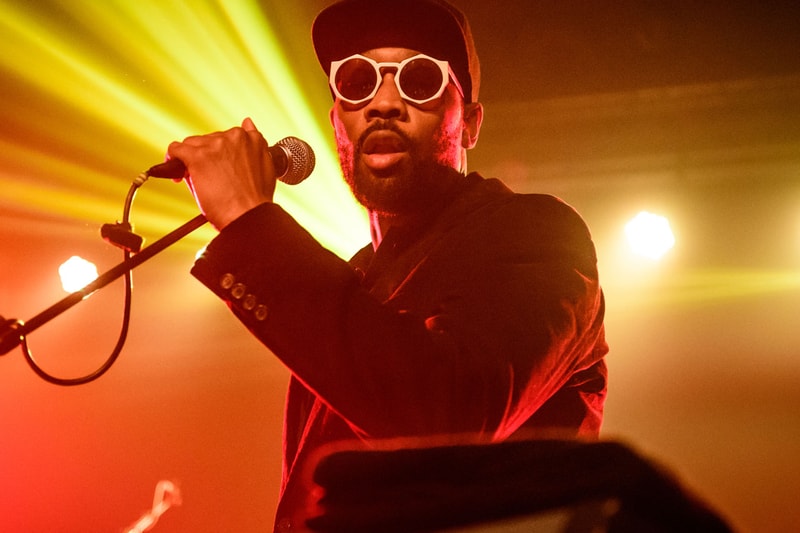 Although the 50th anniversary of hip-hop is technically this October – in step with the first time that the "Father of Hip-Hop" DJ Kool Herc mixed records live at a Bronx party – celebrations have been underway since the beginning of the year. From books chronicling the "Golden Era" of New York's mixtapes from decades past to a Brooklyn library exhibition historicizing Jay-Z's career, the music industry is brimming with projects paying tribute to both hip-hop's progenitors and today's contemporary artists.
Perhaps the best way to celebrate 50 years of hip-hop, however, is to experience those making music history in real time. Over the next few months, a series of star-studded concerts and festivals are set to happen across the country, and while lots of rappers are holding their own solo concerts, a select few events will bring together defining artists and groups such as DJ Kool Herc himself, Run-DMC, the Wu-Tang Clan, Mary J. Blige and more.
Below, Hypebeast has rounded up some of the most-anticipated hip-hop events of the summer.
"Rock the Bells" at Forest Hills Stadium
View this post on Instagram
Rock the Bells, the namesake festival of SiriusXM's channel 43 hip-hop radio station, played a major role in hip-hop history, serving as a platform for a few artists' career-defining shows. Take the recently-united Wu-Tang Clan, for example, who performed at the inaugural 2004 festival just four months before the passing of Ol' Dirty Bastard.
After a few more iterations of Rock the Bells throughout California in 2005 and 2006, the festival went on hiatus for nearly two decades until LL Cool J revived it last year.
"I feel like Hip-Hop is indispensable, and the same reverence and deference in the way Paul McCartney gets celebrated, the way Bob Dylan gets celebrated or Mick Jagger, I feel like these artists, these kings, and queens, deserve that same treatment for this art form," LL Cool J said of the festival.
The comeback event will return once again in 2023, this time, taking place in LL Cool J's home borough of Queens at Forest Hills Stadium. Hosted by Rock the Bells radio personality Roxanne Shanté, the August 5 event will showcase performances from DJ Z-Trip, Queen Latifah, Ludacris, De La Soul, Method Man and Redman, Swizz Beatz and a few surprise special guests.
"Hip Hop 50 Live" at Yankee Stadium
View this post on Instagram
Run-DMC was scheduled to play its last show ever in April at Madison Square Garden, an event that didn't end up actually happening. Fortunately, fans of the '80s hip-hop group will have the opportunity to see them live for a final time at Yankee Stadium's "Hip Hop 50 Live" event on August 11.
"Up in the Bronx' where it all started we will be celebrating this historic moment in history!," Darryl "DMC" McDaniels said. "I am honored to pay tribute to the culture that allowed this little shy kid from Queens to grow up and become The Mighty King of Rock!"
The group will be joined by a few of their fellow tastemakers, including Lil Wayne, Snoop Dogg and Ice Cube. The occasion will also encompass a "Queens of Hip Hop" set featuring Eve, Lil Kim, Remy Ma and Trina. And to round it off, the "Pillars of Hip Hop" segment will be hosted by the one and only DJ Kool Herc, alongside Cindy Campbell, Grandmaster Caz, Kurtis Blow, Melle Mel, Roxanne Shanté, Scorpio, Sugar Hill Gang and more.
Hot 97's "Hip Hop Forever" at Madison Square Garden
View this post on Instagram
Curated by DJ Funk Flex, influential hip-hop radio station Hot 97 will bring together an accomplished roster of rappers for a live show on September 15. The Wu-Tang Clan will be taking the stage, followed by Mary J. Blige and Sean Paul. The Brentwood hip-hop duo of Erick Sermon and Parrish Smith, better known as EPMD, will also perform their unique funk-inspired hip-hop tracks.
Funk Flex will additionally share co-hosting duties for the evening with Mariah Carey, as well as Maxwell and Tyrese.
"Masters Of The Mic: Hip-Hop 50 Tour"
View this post on Instagram
For its own contribution to the festivities, "Masters Of The Mic" – organized by Universal Attractions Agency (UAA), RAMP Entertainment Agency and Mahogany Entertainment – are keeping it focused on the old-school style OGs. Big Daddy Kane, Doug E. Fresh, KRS-One, Rakim and Slick Rick are all on the bill for a performance-packed night of hip-hop. Select cities will feature a rotating assortment of special guests, including EPMD, Roxanne Shante, DJ Spinderella and more
"​​50 Years of Hip-Hop" at Mable House Barnes Amphitheatre
Georgia has carved out its own spot in hip-hop history as the birthplace of rappers such as T.I., Ludacris, André 3000 and many others. On the outskirts of Atlanta, flowmasters Doug E. Fresh, Rakim, Slick Rick and Chubb Rock will grace the Mable House Barnes Amphitheatre on September 3 for an evening tying together the various sub-genres of hip-hop music, from the on-the-fly beatboxing of Fresh to the complex MC techniques of innovator Rakim.
Joining the main roster will be the British rapper Monie Love, along side Kwamé and Dana Dane.